Last Updated on
Your dining room table is where your friends and family will gather and bond.  The table that you get will not only need to accommodate everyone, it will also need to fit the room and your needs. This is why you need to know what questions you should ask before you get your table.
What's Inside?
What Is Your Style?
There are three broad categories that all dining room tables will fall into. The first is the traditional tables which are generally made from darker woods and will have ornate legs. These tables are considered the best for dining rooms that are only used for special occasions as they are more formal.  
The second category is the modern or contemporary style tables that combine materials such as wood table tops, metal, and glass using minimalist designs. These tables will be best in dining rooms that have contemporary décor. They will also need more care than others, particularly if you have a glass one.  
The country style is the last and will usually be a table with an unfinished wood look. These tables are best for more traditional spaces, but they are also informal enough to be used every day.  
What Is the Best Shape?
Dining tables come in a lot of different sizes and shapes. If you have a small room, an oval table will be the best while round tables will seat more people, but need to have more space. Square tables will be ideal for narrow areas and rectangular tables work in long and narrow dining rooms.
What Materials Suit Your Needs?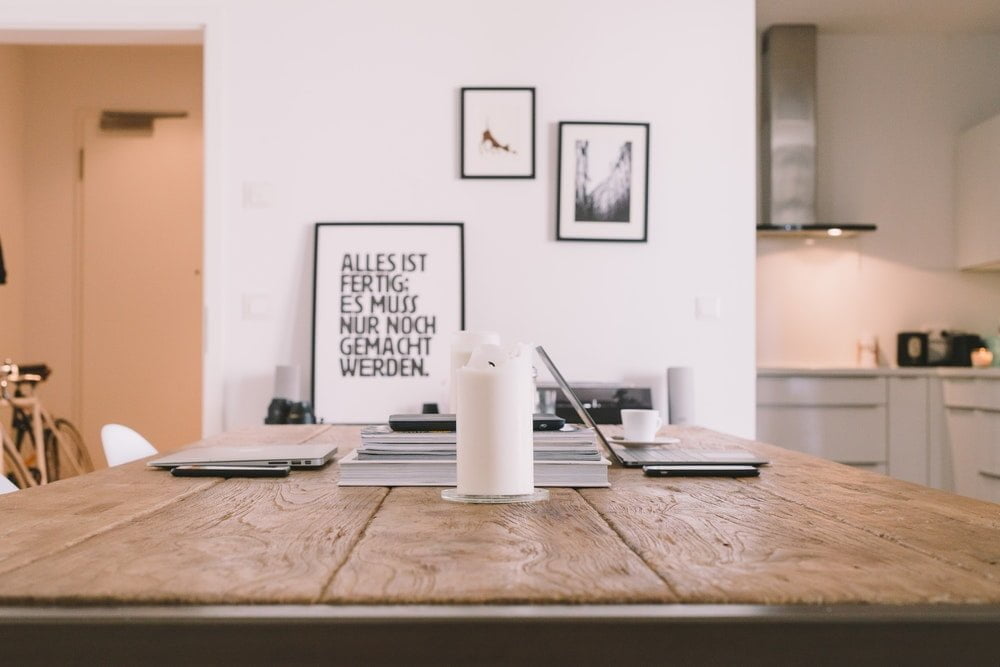 The material you choose is a matter of personal preference. Solid wood tables will cost more than those with a wood veneer. Glass tops are very popular and there are a lot of other man-made materials that you can choose from. You could choose a dining room set which provides both table and chairs, but there is a growing trend of mixing and matching that you might like more.
What to Look for In the Seats?
If you are going for a matched set, you need to buy chairs that will complement your table.  One important feature to consider is the chair height.There should be around a foot between the bottom of the table and the seat of the chair. This will ensure that people are able to sit comfortably.
What Size Table Do You Need?
You will generally want to have 24 to 30 inches of table space per seat at the table. You also need to have an extra foot for the people at either end. This means that a rectangular table of 72 inches will comfortably seat six people. If you have a circular table of the same size, you will comfortably seat eight people. Getting a drop leaf or an extendable table is also a good option if you need to have extra space for guests.
Is the Size of The Room Important?
When choosing a table, you need to consider the room size. The dimensions and shape of your dining room will impact the choices that you have.  Ideally, you will want around 36 inches between the table edge and the wall so people can move around and comfortable pull out their chairs.
Related reading: