Last updated on September 13, 2020
Looking to decorate a nursery for a newborn? Here are nine adorable decor ideas for your inspiration. Read on!
Are you expecting an addition to the family? At this moment, you are probably thinking about how to decorate and create a cozy and perfect room for your baby. This is one of the sweetest moments that a couple can experience and, therefore, we recommend that you do not rush into it and that you soak in a few different ideas to be able to create a home for your little one.
In this article, we will show you several adorable ideas to decorate the baby's room that can serve as an inspiration for your own home style.
Remember that comfortable sleep of your baby is the number one priority so we would recommend that you find a good comforter for it and that you can choose in different sizes.
Without further ado, here is a compilation of the best ideas to decorate the baby's room.
What's Inside?
Pick a Theme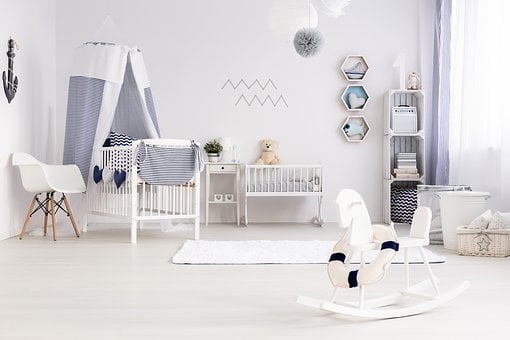 You should create a nursery room based on a specific theme. This will prevent the room from getting a mix of decors and furniture items that do not match. The good thing about deciding on a theme or decorating style is that it lets you quickly narrow down your design options. It also helps in clearly defining all the vital elements of the room, including furniture options and paint colors.
Determine Your Preferred Color Scheme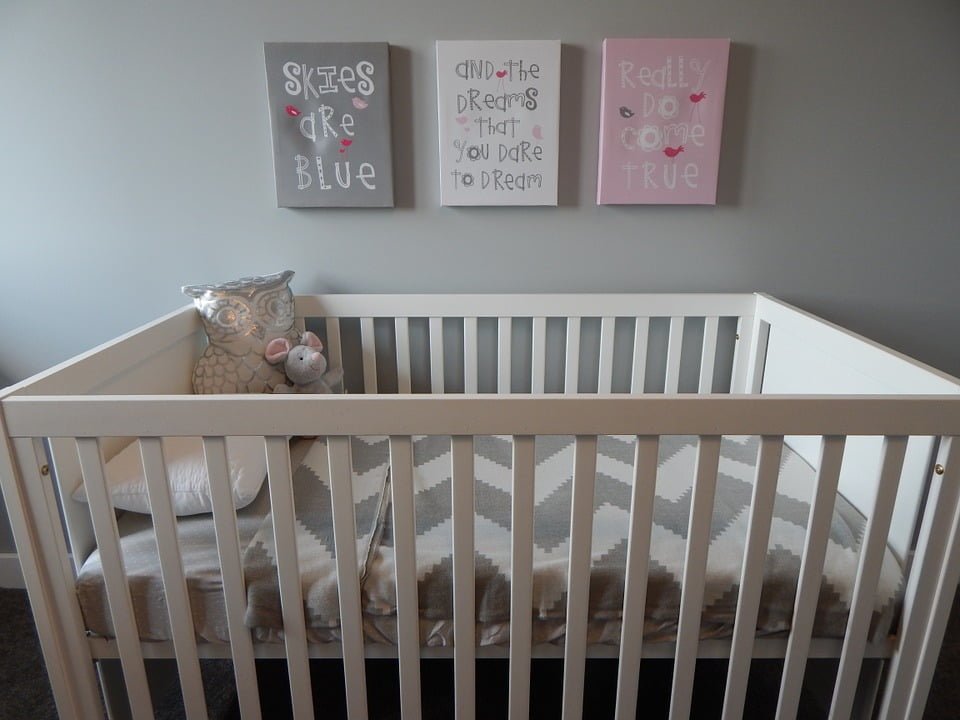 This might be one of the most confusing areas when decorating a nursery room but this should not be a reason for you to panic. Find inspiration from images in magazines and the web. Also, start studying the recent color trends that will help you choose the perfect nursery palette.
However, avoid buying paint too early. You should pick a basic color scheme first but think several times if it is the right hue to commit to. Visit a hardware store for the paint once you are already one hundred percent sure that the color scheme you have chosen is the best.
Buy Only the Basics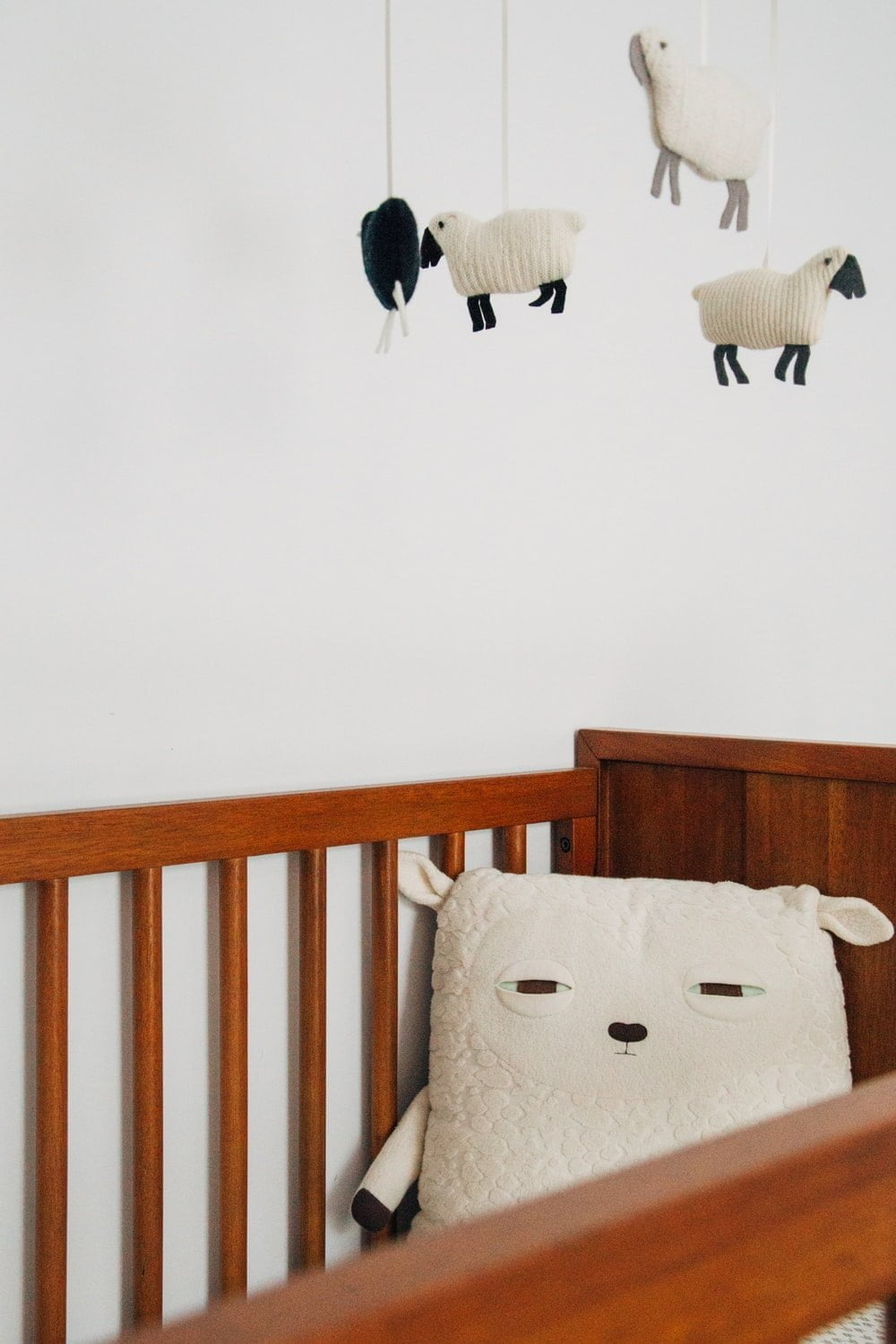 For you to start decorating the nursery room, you have to start buying the basics. You should begin with bulky furniture items, like any of the solid wood baby cribs currently in the market, and a rocker and changing table. It is advisable to buy the basic furniture first as the pieces you bought can help you visualize the nursery room.
After buying the items, you can decide on the specific amount of space you need as well as the things that are lacking. This will also serve as the foundation of the nursery room, making it easier for you to make vital decorating decisions, like the focal point of the room and the types of bedding you need.
One thing to remember about buying nursery furniture pieces is that you do not need to make them match. Note that even a mismatched collection of furniture items can create an attractive space for your baby provided you coordinate them well.
Create a Storybook Wall Art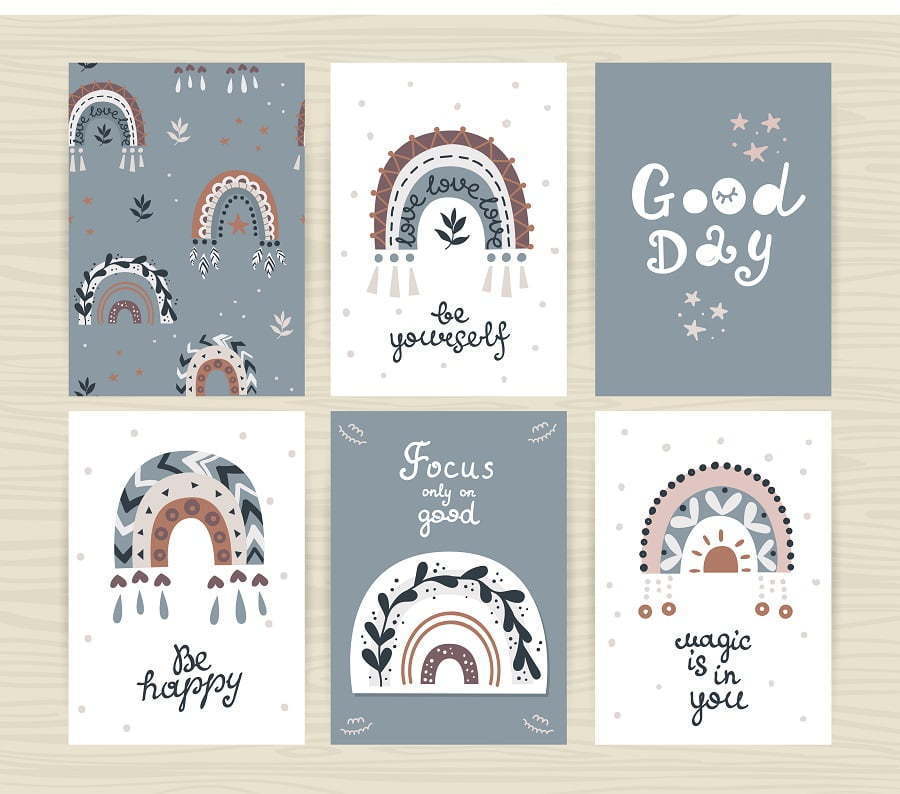 If you are searching for inexpensive alternatives to costly nursery prints sold in stores then you can always visit your favorite local bookstore, instead. You can buy inexpensive frames and create nice and attractive wall art from your favorite children's book when you were still a child. You can pick some well-loved and beautifully illustrated classics and put them on the frame. Another tip is to choose one title and base your theme there.
Decorate a Side of the Room with Alphabets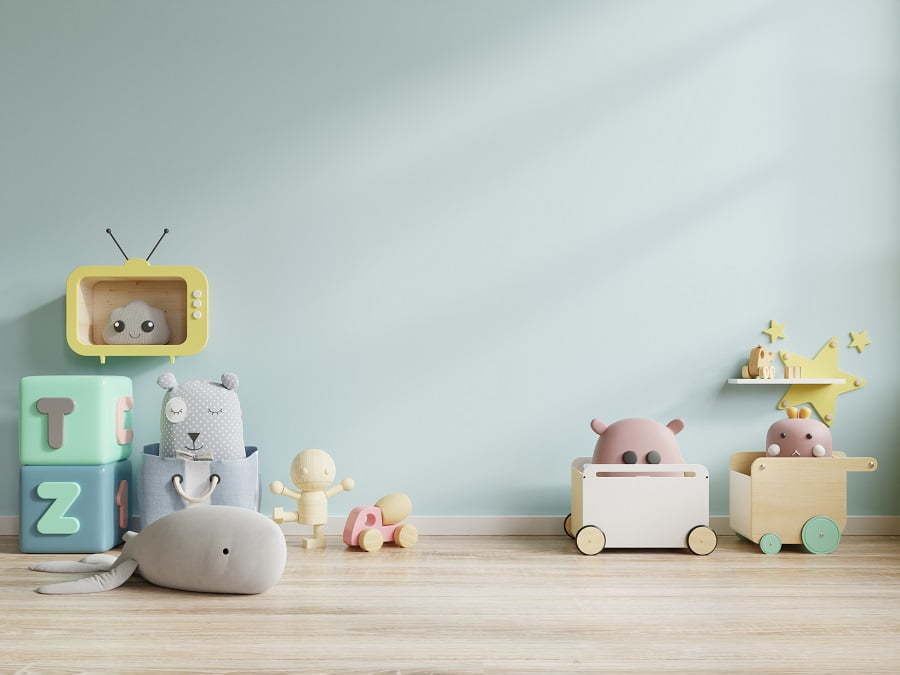 Do you want to apply an educational theme to the nursery? Then look for attractively designed flashcards and use them as wall decorations showing the alphabet. What's good about these classic learning tools is that aside from being attractive, these are also educational. You can choose to put each flashcard in a frame individually.
Another tip is to design a striking and colorful collage from the flashcards. You may also use small clips if you prefer stringing vintage flashcards in a wire.
Add Hanging Shelves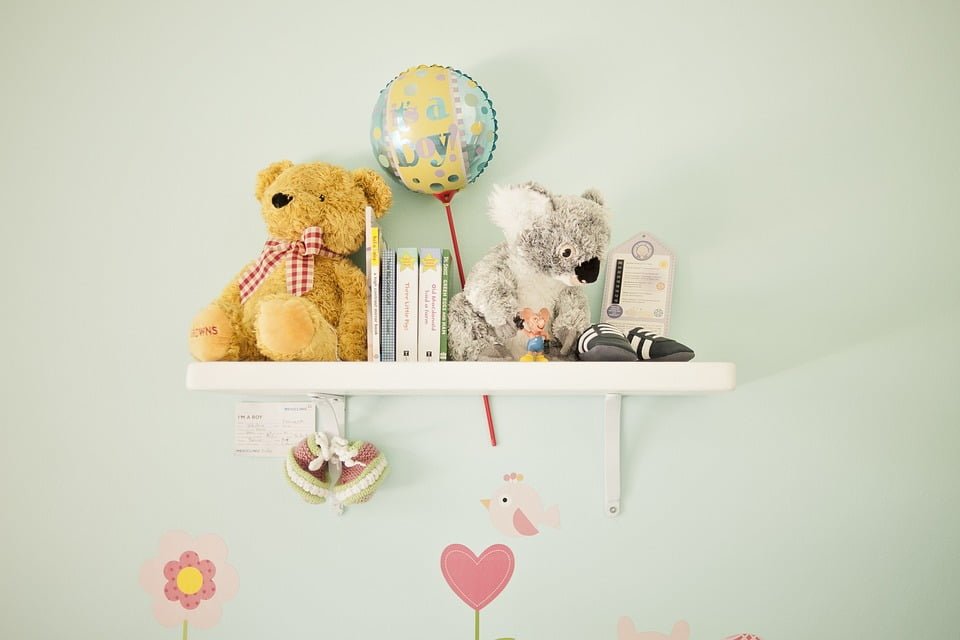 Note that you will need as much storage space in the nursery as possible and hanging shelves can help provide such space while also adding more appeal to the room. Hanging shelves can also add a more modern version to the standard bookcases found in nurseries.
You can use the shelves to store board books as well as keepsakes without consuming a lot of floor space. Just make sure that the shelves perfectly match the theme of the room and are compatible with the focal point.
Determine the Focal Point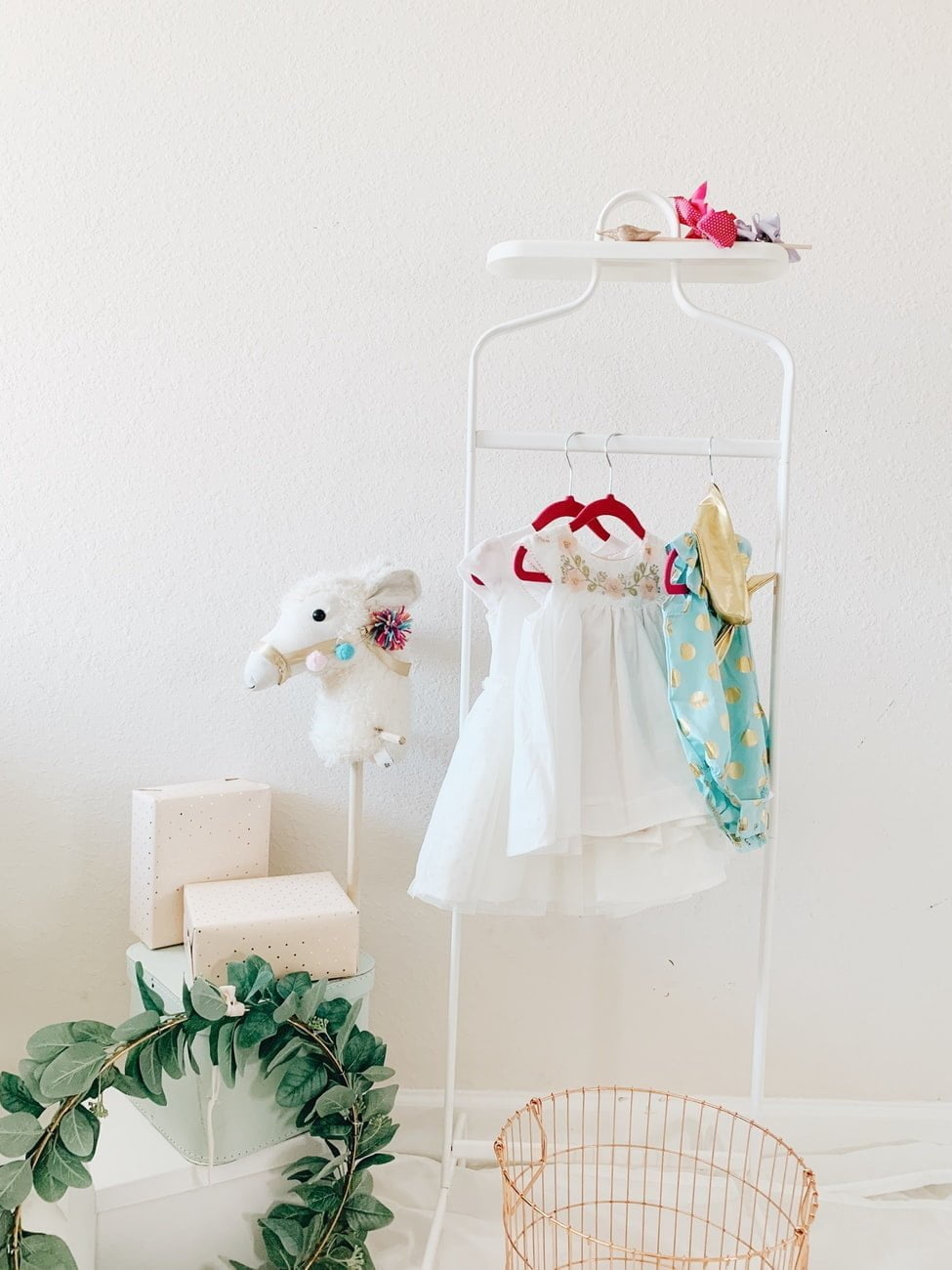 Visualize the nursery you want to create then find out the core or center of it. It could be the crib set placed against a striking accent wall or a nicely designed window. This serves as the focal point of the nursery, which is the specific item or area of interest that acts as the anchor and subject of the overall design.
After picking a focal point, determine the specific things you can do to ensure that it becomes the actual point of interest.
Decorative Vinyls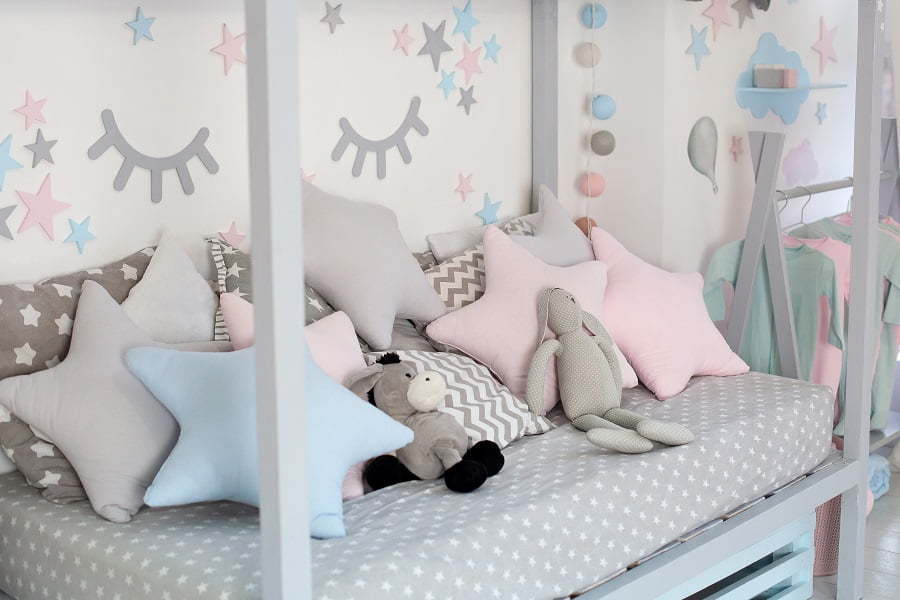 It is one of the most beautiful yet easy to implement trends that currently exist in the world of decoration. There is a wide variety of styles to decorate the baby's room and a multitude of vinyl decal options.
For example: large trees on a wall, animals from all over the world (such as giraffes, elephants), and so on.
Banners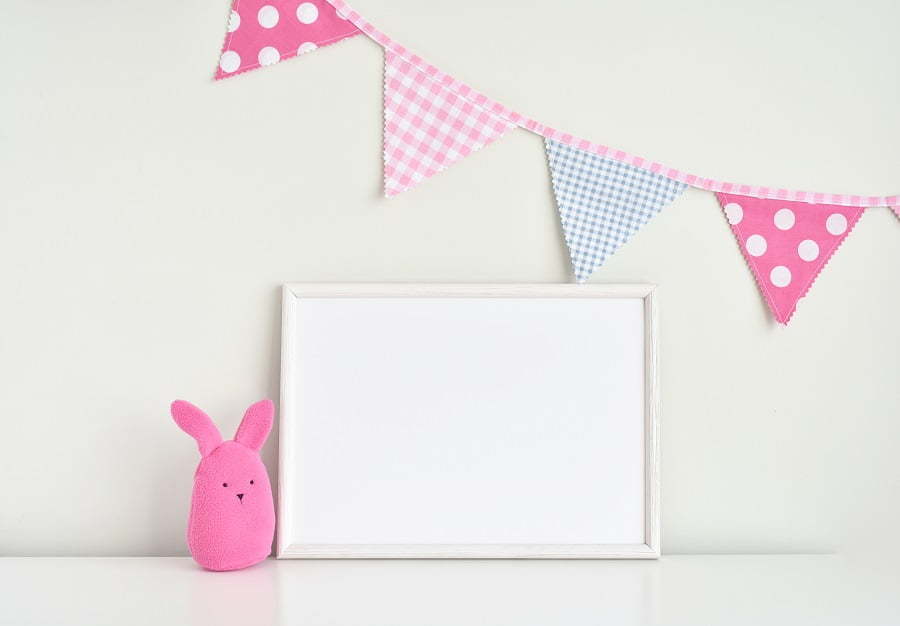 Currently there are also trends to put decorative banners in closed spaces with the aim of decorating an environment and creating a very cozy place. In the case of a nursery, you can also place these accessories on one of the walls, ensuring that the colors of the banners match the decoration of the rest of the room.
Photo Collage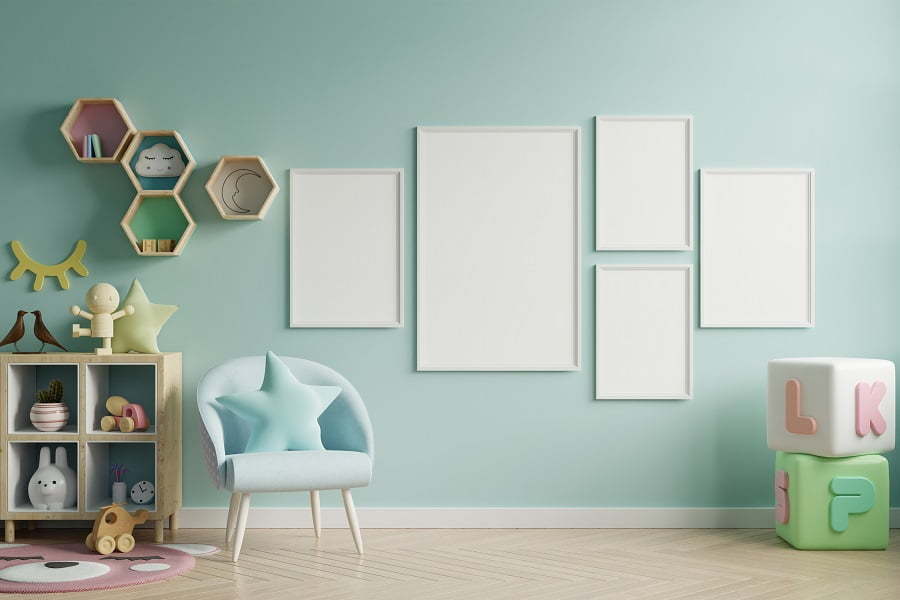 One of the best ideas for decorating a nursery is to place different photographs on one of the walls, in different frames with your baby at different ages (also of the entire family). If you hang these photos very close together on a wall you will be able to create a kind of collage that is very trendy and aesthetically pleasing. This is one of our favorite tips for decorating a baby's room, be it a boy or a girl.
A Starry Sky of Lights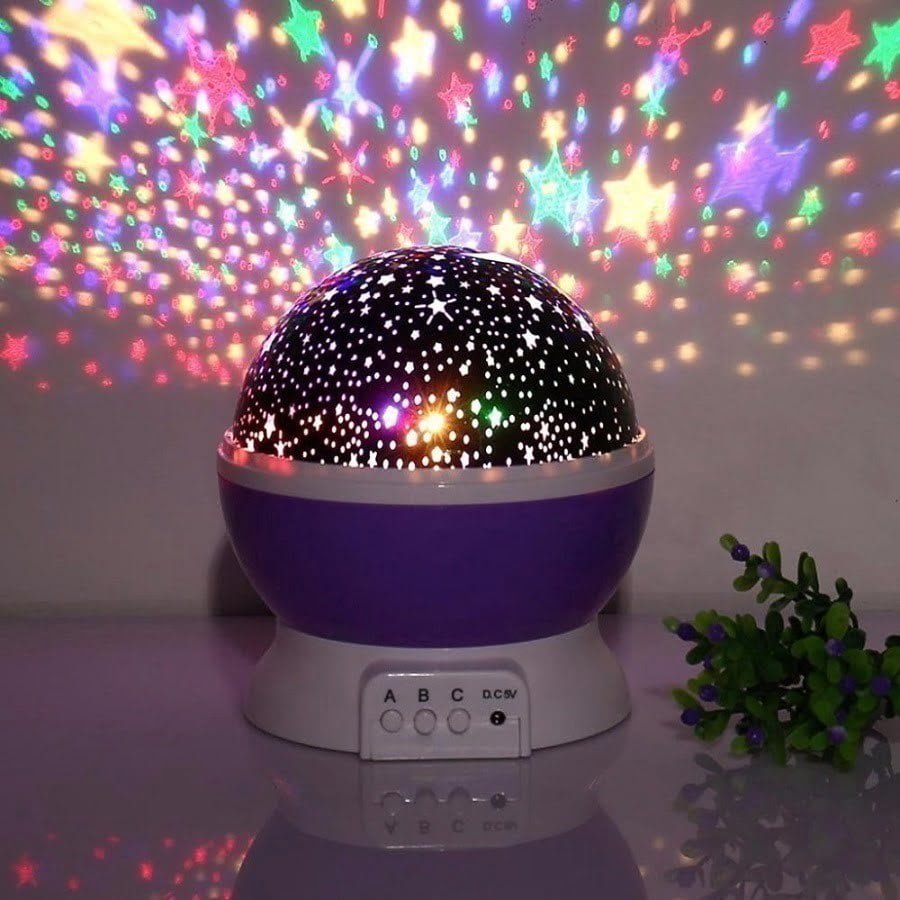 There is nothing more beautiful and cozy for a baby than, when the light goes out, seeing a bright starry sky on her ceiling. This type of decoration has been around for a long time and it never goes out of style! The truth is that a star projector creates a cozy environment for the boy or girl when she closes her eyes, thus eliminating the anxiety or fear of being alone.
Nice Rug Next to the Crib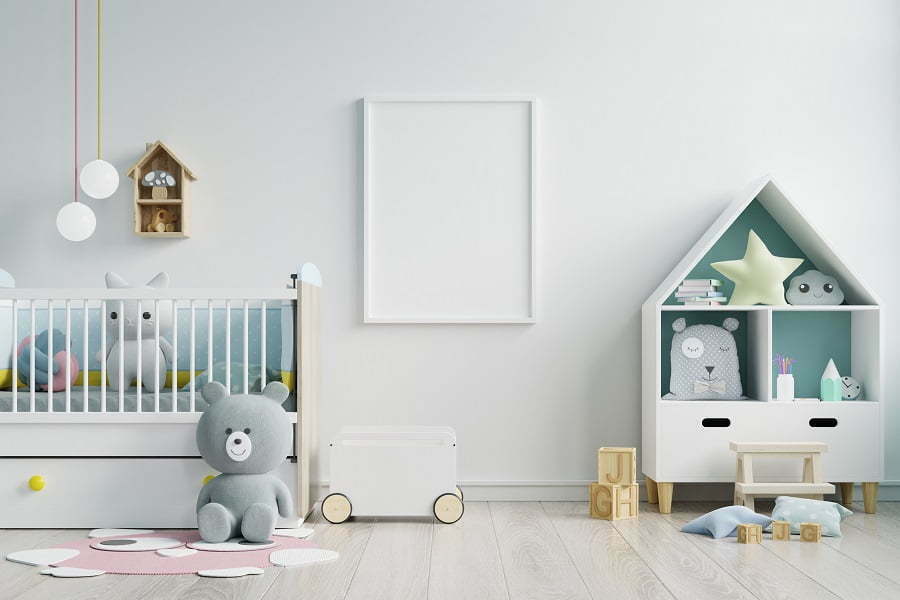 It is also recommended that you place a warm rug next to the baby's crib so that when they play in the room they can do so in a warm and comfortable space. In addition, one of the best ideas to decorate a child's room is that you can play with the design of this rug and incorporate some childish elements such as a cloud, a smile, a beautiful phrase, etc. Keep in mind that it is one more accent for the room and that, therefore, it will contribute to making the room look more beautiful and decorated.
These tips are engaging and comfortable for a baby thanks to the visual value that they bring to the table. To complement the aesthetic side, we highly recommend a comforter that you can choose from different materials according to the needs and benefits you want.
Next, when we want to renovate a room in our home it is essential that we take into account who is going to spend most of the time in this space. It is not the same to decorate a kitchen as it is to decorate a baby's room. For this reason, it is important that we take into account some aspects related to the current decoration to ensure that each room follows its own idea.
And now we are going to discover what are the four fantastic color schemes to decorate the baby's room that you have to know in order to create the best room for your baby.
Light Colors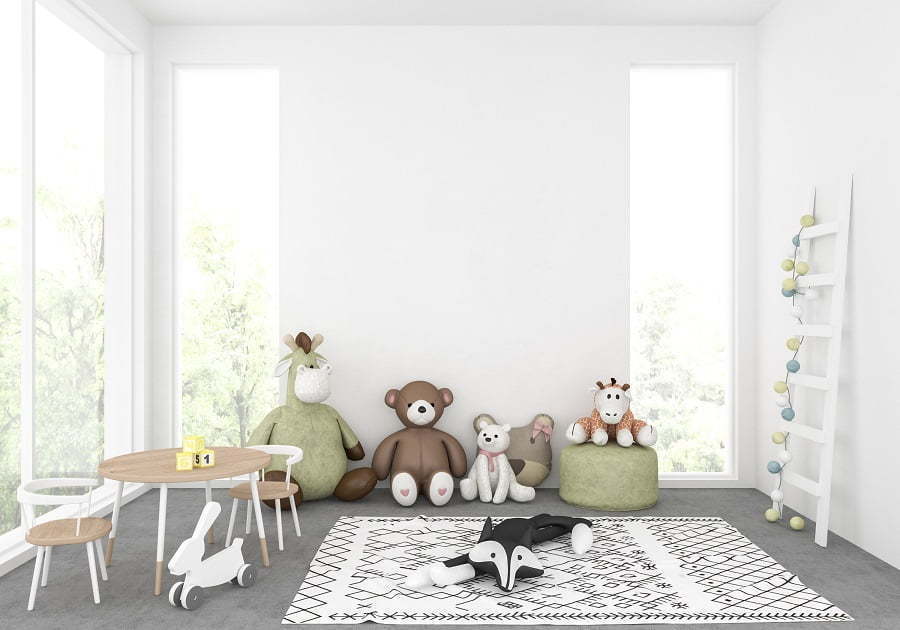 This is a very common option that many parents choose when improving the decoration of their little one's room. It is a very neutral type of tone that creates an ideal environment for relaxation and tranquility. In addition, it is an ideal color to create greater visual amplitude, something perfect in the case that the space is small. If you have doubts about choosing the colors to decorate the baby's room, remember that light colors symbolize peace, tranquility, and calm, therefore, it can be an ideal option for this room.
Sky Blue or Light Blue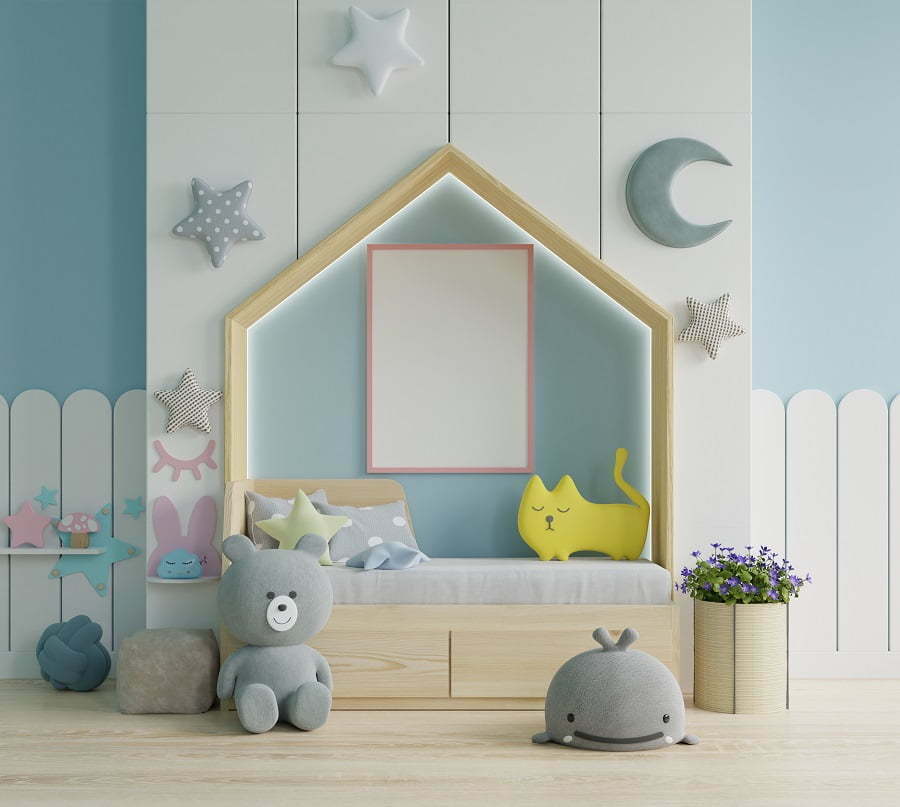 It is another of the best colors to decorate the baby's room and, in fact, it is a widely used option in the case that the little one is a boy. You have to know that cold colors in general, and blue in particular, is a type of tonality that is also very relaxing and manages to create a fresher and purer atmosphere in the room. In addition, it is also considered to be a type of color that manages to produce peace and tranquility, therefore, it will be perfect for your baby to better sleep at night.
Yellow for the Baby's Room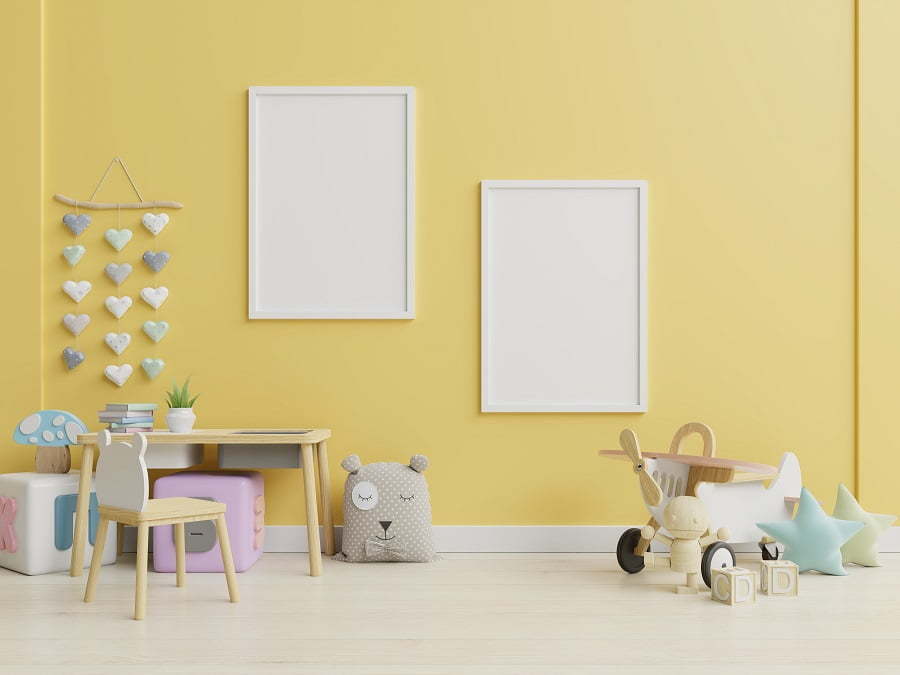 When looking for a neutral color, which has no gender, usually yellow is chosen since it is a tone equally used in the rooms of girls and boys. Yellow is an optimistic color, very active and full of vitality; It is a perfect option to achieve a more illuminated and welcoming room, as well as creating a very happy and lively atmosphere. This is one of the most used color ideas to decorate the baby's room.
Light Pink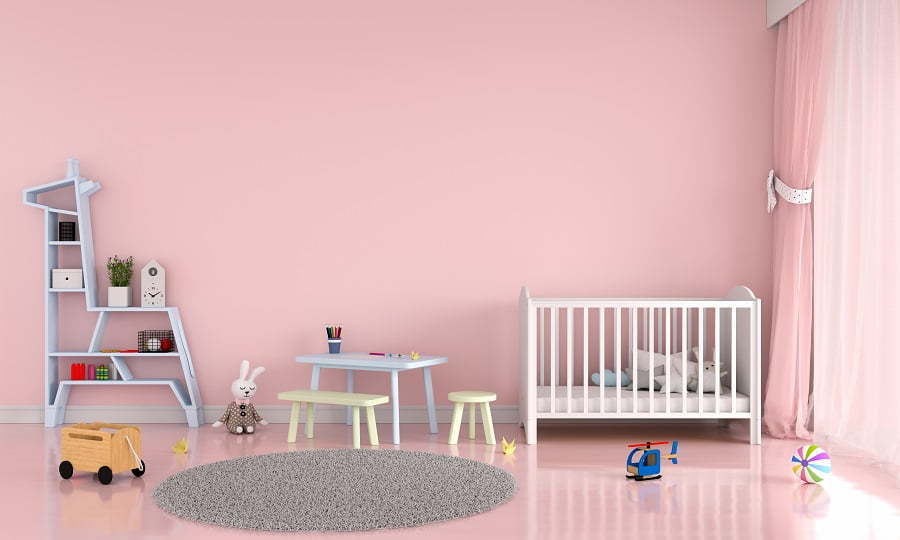 In girls' rooms, many times, moms and dads opt for light pink as it is a feminine tone that creates a cozy and sweet atmosphere. It is a good option to get a cozy and beautiful stay, in addition, light pink also transmits joy and tranquility at the same time.
Everything You Need Should Be Close By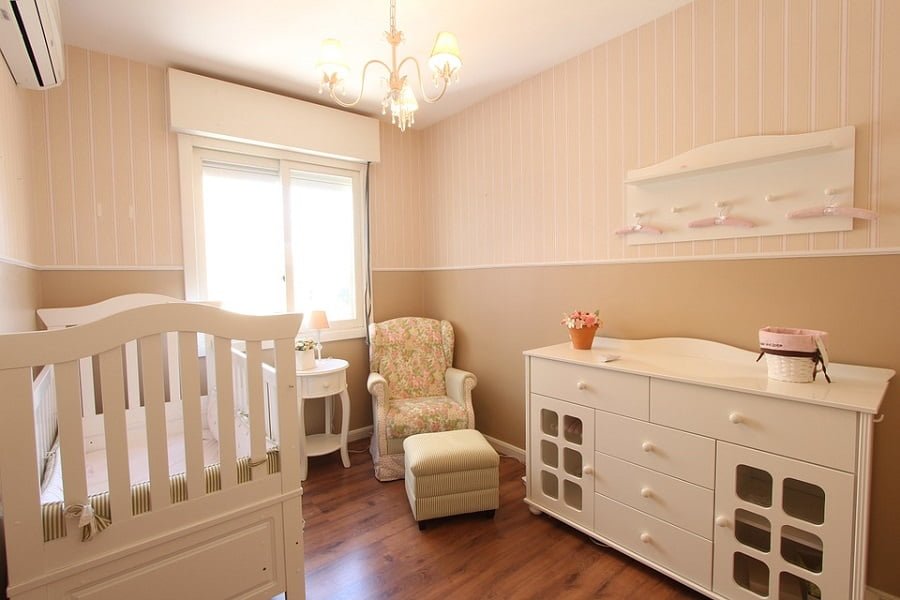 Aside from the crib, the second most important element in the nursery will be the changing table. Especially with newborns, you will be changing diapers non-stop. If you are learning how to plan a nursery just now, you should place efficiency at the top of your item list. You need diapers, wipes, table covers, more wipes, poop bucket, burp cloths, or pacifies, to name just a few, at all times. All of these items should have their place in the nursery, strategically placed as close to the changing table as possible.
Avoid Cluttering the Nursery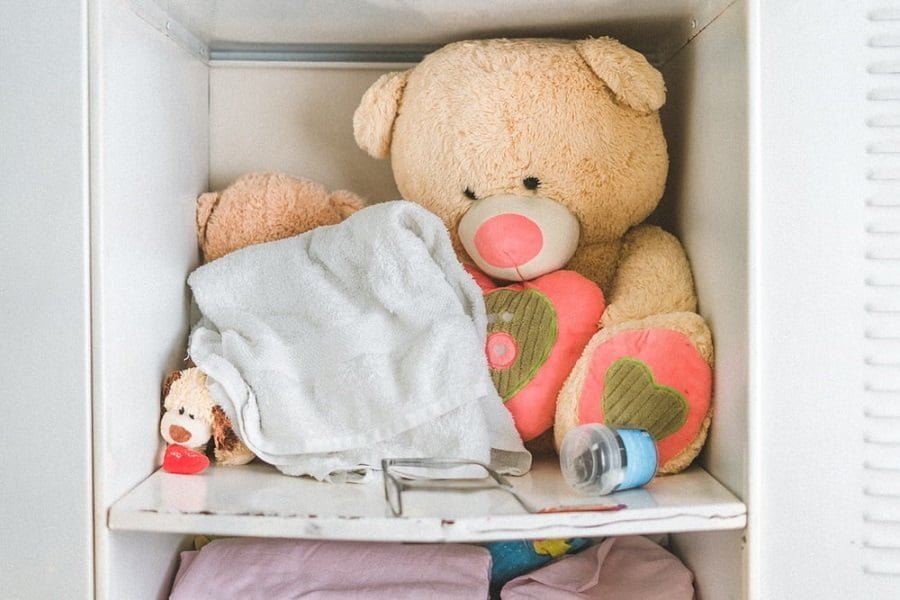 Consider the fact that when you're baby will be born; you will spend most of your nights carrying him back and forth in your arms, calming him down and getting him back to sleep. Light will always disrupt this process, so you will have to do it in the dark.
Thus, you should consider neutral nursery ideas for the design, as they usually focus on leaving a lot of room for movement and avoiding clutter. This way, you will be less likely to stumble upon something and to fall over while holding your kid.
In addition, while we are in this chapter, a lot of room in the nursery means more storage space. It will need plenty of it for tucking your baby's things after you are done with them, instead of just scattering them all over the floor.
Make Sure to Have a Comfy Nursery Chair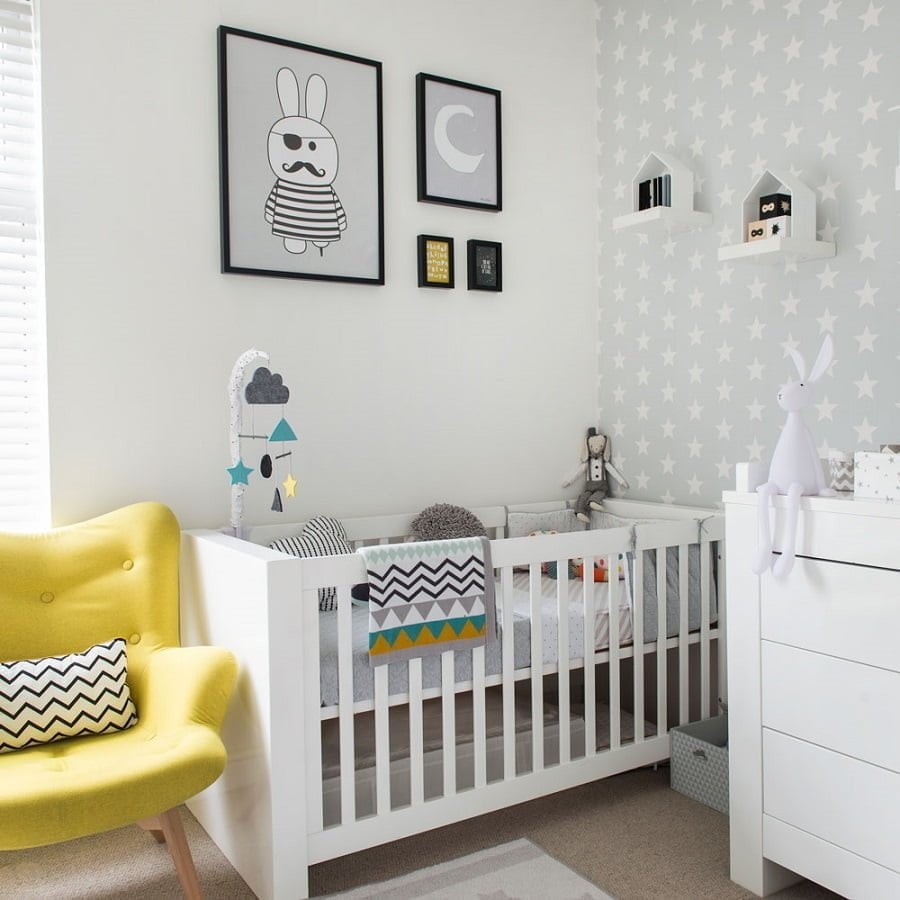 Moreover, speaking of putting your baby back to sleep, nothing can be more indicated and appropriate design-wise, than a glider or a rocking chair. You can go for either one of these. Since you are just learning how to organize a beautiful nursery, you need to make sure they have comfortable resting arms and do not occupy a lot of space.
After all, even a top mom can get tired after endless minutes of carrying her baby around, so the nursery chair should be as comfortable as possible. Look for models made of easily cleanable and resistant fabric.

Choose the Most Suitable Lighting Option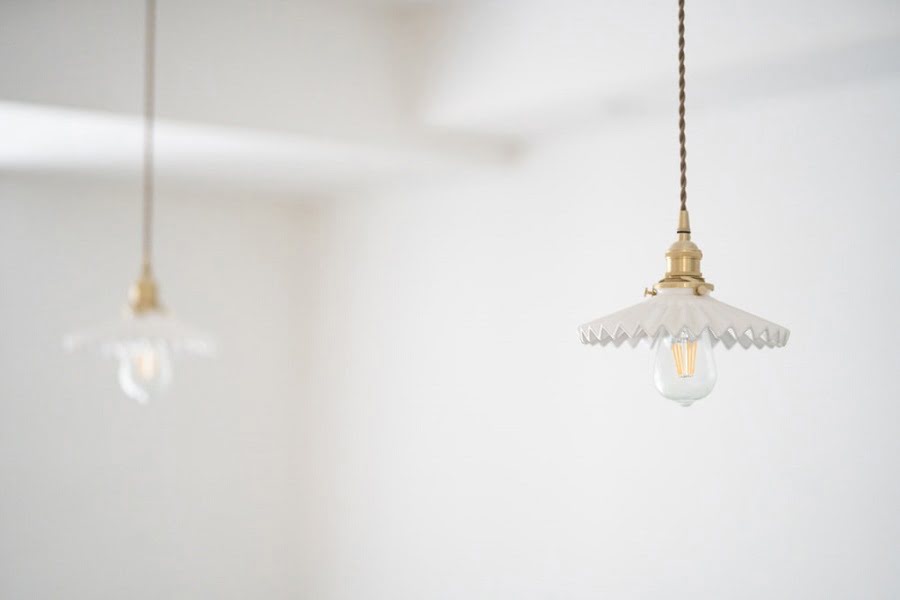 Even if it's still day outside, you should be able to mimic night in your baby's nursery at all times. Make sure that the curtains or window shades in the nursery are heavy and dark enough to fake nighttime when it is time for a mid-day nap.
However, the critical element is the lighting. Go for the most delicate "nightlight" bulbs you can find, especially if you are trying to learn how to decorate a newborn baby girl room. They can be used to transform any lamp into a fantastic nursery decor.
Pick the Perfect Theme for the Nursery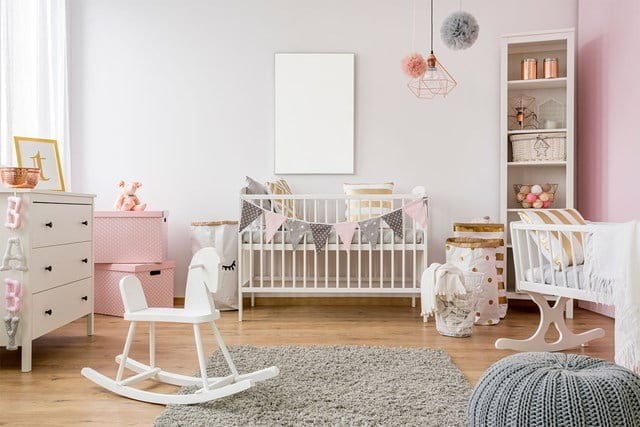 The most important aspect when it comes to decorating your baby's room is the theme you will choose for it. There are countless nursery room ideas available on the Internet, and almost all of them are amazing.
From extremely cute baby animal portraits to Walt Disney characters, from world map wall decals to space-themed ones, you will have many great options to choose from. What it will all come down to, is what you would like to instill in your little one, and your take on what will suit his/her personality more. Your choice of nursery decor should be a clear reflection of this.

Liked this article? Here's what you can read next: