Last updated on September 29, 2023
Follow our complete guide to plan and execute your next move to a new home. Read on!
People and families have different reasons for relocating. Some do it to seek greener pastures, while others might do a move because they have no choice. Either way, a move is significant because it involves letting go of your original home for, hopefully, a better one. It also requires weeks of preparation, which can be taxing on those who aren't used to it.
Fortunately, as long as you know the steps of moving out, moving will be a breeze. You don't have to follow them in order, yet doing so will make the process less stressful on your part.
If you're about to move to a new home, this post could help you. So, keep reading to learn everything step by step for moving day to feel like a leisurely road trip.
Before the Move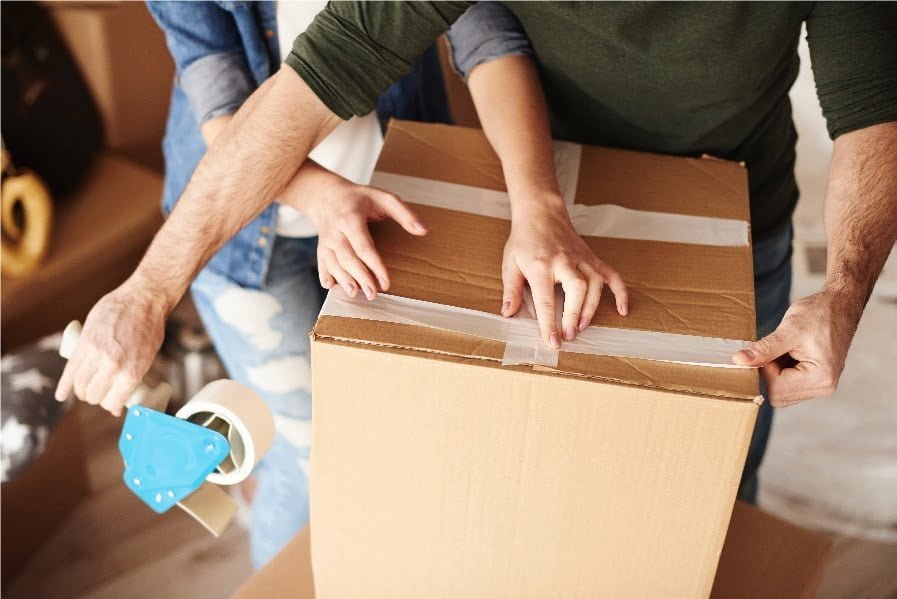 Before the move, you need to keep in mind a number of things. Check out some of them below:
Choose Your Movers As Early As Now
A smooth and seamless move partly depends on who's transporting your stuff. At least eight weeks before you relocate, you should decide how you and your furniture will get to your new place. Renting a small van is a budget-friendly option. Yet this method is only ideal for people with few belongings. If you're moving several large pieces of furniture, you're better off with a moving team.
Movers should have a reputation for excellent services. You'll know they do their job well if they have mostly positive reviews from previous clients. So, take time researching thoroughly for the company that suits your needs. Click here for an example of a professional team of movers that offers quality service for an affordable price.
On that note, having several choices is normal, especially if the moving teams fit your budget. Your next course of action is to compare quotes. You can incorporate customer reviews and their additional services to make your final decision.
Once you've chosen a moving team, book them as soon as possible. You'll never know if someone else in the area needs them on the same day you're relocating.
Sort Your Stuff Out
Since you're relocating to another place, now's the best time to get the cleaning started. While you're at it, start sorting all your belongings. You can begin with small to medium items like clothes, décor, and other accessories. Make two to three piles in the widest space inside your home, such as the living room, to sort your items into keep, donate, and sell categories.
Afterward, keep an inventory of everything you've decided to keep. You must know what and how many you have. Noting the items down on pen and paper is the most basic way. But having a spreadsheet accessible on any device you own is more efficient. Don't forget to take photos of the items, too. That way, tracking your belongings from your old place to the new one will be easier.
Return to your two other piles and donate or sell the items you no longer need. You can do it online for more ease or set up a garage sale. The latter is the perfect way to interact with your neighbors before you leave too.
Stock Up On Packing Supplies
After you've sorted out everything you own and given away those you don't need, now's the time to procure packing supplies.
Firstly, you'll need many boxes of various sizes to fit and keep your furniture, clothes, décor, and other home objects. Packing box sizes can range from small (16" x 12" x 12") to extra-large (24" x 20" x 24").
To know how many boxes you might require for relocating, review this brief breakdown:
10-20 for studio apartments;
20-40 for one-bedroom apartments;
40-60 for two-bedroom apartments;
60-80 for two-bedroom homes;
80-100 for three-bedroom homes;
100-120 for four-bedroom homes;
120 and up for homes with five or more rooms; and so on.
The amount of packing boxes is still up to your discretion. However, even if you already have a number in mind, it's best to buy extras just in case. It's better to have additional boxes than have a lacking set.
Aside from boxes and containers, stock up on labels, packing tape, packing paper, and bubble wrap. You're bound to have several fragile items, so you must ensure they don't break during the move. Arrange all your items based on their room and label the boxes accordingly.
When packing, avoid filling your boxes to the brim. Sealing them will be harder, and some items may pop out during the trip. Instead of overstuffing, fill the remaining space in the boxes with bubble wrap or packing paper for added protection.
Gather Your Vital Documents
This step is something you mustn't forget. You'll need to bring your identification and essential documents to lessen the hassles of settling into your new home.
Compile everything from your certificates, passports, and records from school and hospitals. Any paperwork containing vital information about you and your family should be on your list. Include the documents and receipts of your devices and furniture that are still under warranty.
An accordion binder is the ideal keeper of all these papers since it has sections you can use to categorize your files. Invest in a waterproof one or wrap whatever binder or file box with plastic wrap. Make sure you label each section or container accordingly.
During the Move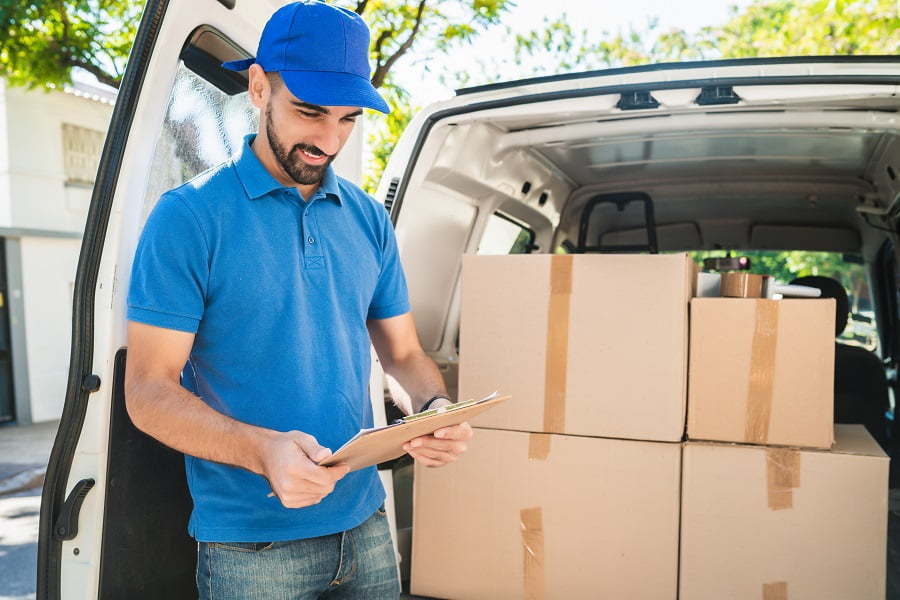 While making the move, there are a lot of aspects you need to keep in mind. They include:
Pack a "Go Bag"
Have everyone in the family pack their individual 'go bags' at least the night before the move. Since most of your stuff will be in boxes, you'll need an accessible bag that contains your personal items. It should preferably be a duffel or a spacious backpack. Your go bag may include the following:
Wallet and cards;
Phone and charging device;
Toiletries;
A change of clothes;
Pillow or blanket;
Water and snacks; and the like.
If you have small children, they can include their favorite toys. Then on the day of your move, take a quick shower, grab a bite to eat, dress up, and pick up your go bag. It'll save you time compared to reopening all the sealed packing boxes to retrieve your things.
Set Up Your Bedroom and Bathroom
After having all your belongings packed up and ready to go, you'll want restful sleep. Thus, consider leaving the bare essentials in the bedrooms and bathrooms. You can strip away everything in the other rooms, yet keep the mattresses, blankets, and towels within reach.
If you'd rather empty every room before the move, you may book a nearby hotel for the night. Nonetheless, remember that doing this will cost you a bit more than simply staying home.
Don't worry about where and what to eat before and on your moving day. Your kitchen might have some furniture like the table, chairs, and stove still in place. So, make some one-pot meals for the whole family. Choose dishes that are easy to cook and don't require too many ingredients and prep time. No time or energy to cook anything? Feel free to order takeout instead.
Supervise, But Don't Dictate
When the movers arrive, guide them so they'll know which boxes to get first. But don't boss them around. They're professionals, after all. So, allow them to do their job. Your sudden orders may ruin what could be a smooth loading process. You can still oversee the organization of the items once inside the truck and when they unload the boxes in your new place.
Additionally, avoid carrying heavy containers alone, even if they have precious or fragile items inside. You might hurt yourself and unintentionally break the contents. The moving team will often use dolly carts to move boxes.
After transporting everything into your new home, don't forget to tip them. It takes strength, brains, and care to load packing boxes and ensure they stay safe throughout the trip.
Take One More Walkthrough
Before setting off, walk around your old home one last time to check for missed items. Once that's settled, lock the doors, close the windows, and hand over the keys to your landlord or real estate agent. They'll keep them safe for the next owner of the house.
After the Move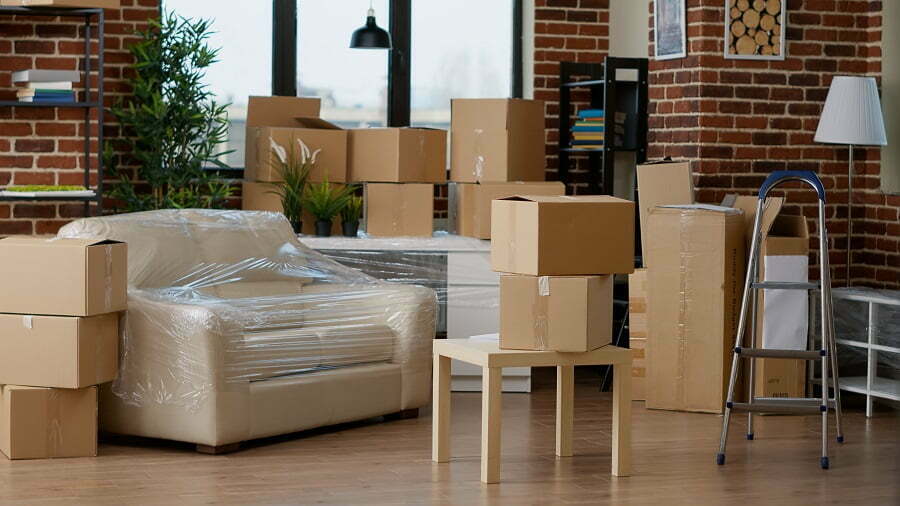 After successfully making a move, there's still more work to do. Tips on what to do after making a move include the following:
Unload the Essentials First
When you finally arrive in your new home, start unloading and unpacking some boxes. Check all the containers again when the movers bring them out. If everything's clear, unpack the things you'll use immediately, like bath items, plates, utensils, and bedding.
Don't rush and take as much time as you need. Review your inventory sheet if you have to. You don't need to unpack everything at once. In fact, the process may take several weeks to complete. Focus on the stuff you need first so you can still live comfortably for the coming days.
Leave the Moving Team a Review
Moving furniture is a challenging feat. Thus, aside from giving the team a generous tip, share your gratitude by providing a review on the company's website or socials. Let other people know they've done an excellent job relocating your things for you and recommend them to friends who might need their services. It's one way of building a good relationship with them while giving credit where it's due.
Inspect All Home Utilities
Your new home must have working utilities the second you step inside. Once you've got back your energy, inspect your HVAC, electricity, Wi-Fi, and water. In case of issues, call for a repairer immediately. It's not fun to be at home when nothing's working correctly.
Install Security And Copy Your Keys
Lastly, a working security system will give you peace of mind in your new home. Install CCTV cameras and lights in all the areas that need them. Then make duplicates of your primary keys in case you lose the original set. Your safety is a priority wherever you are. So, don't miss this step early on after the move.
The Takeaway
Moving out can be a tiring and emotional activity. So, don't worry if you shed a few tears and feel exhausted. There's a team that'll help you. And as long as you prepare weeks in advance, you shouldn't have to worry too much.
Just think about the fun parts of relocating. You can form new memories, make new friends, and explore another place. That's something to look forward to after moving.
Recap
Liked this article? Here's what you can read next: