Last Updated on
These master bedrooms are the best of the best. Check out 27 master bedrooms that we've been hunting all year revealed.
We've spent the entire past year looking for fresh new master bedroom ideas. We've been hunting all master bedrooms revealed by professional decorators, designers, celebrities, TV shows, and bloggers. There were a lot of great designs! But we've come down to the following list of 27 master bedrooms that are a fantastic inspiration.
What's Inside?
Deliciously Dark Master Bedroom Reveal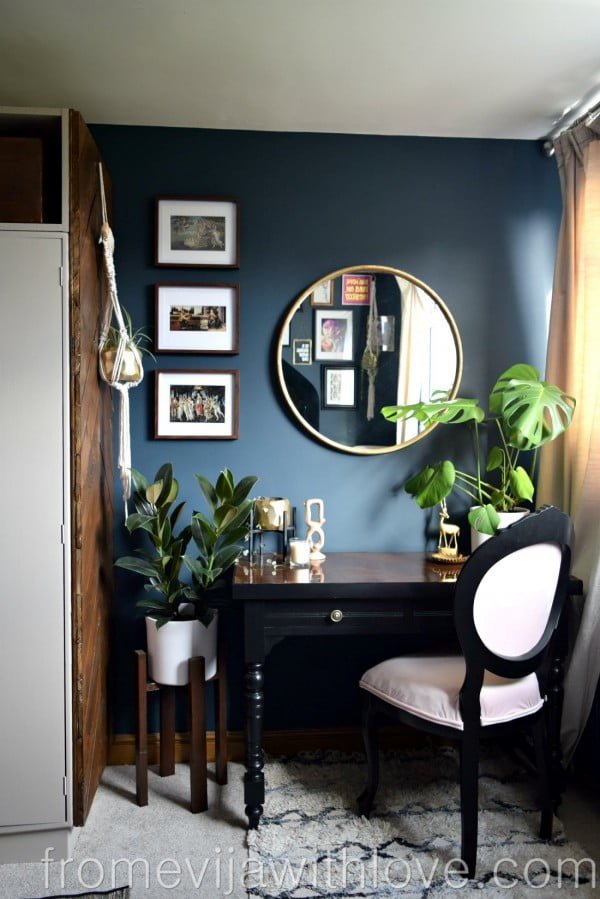 Come take a look at our dark master bedroom reveal. We took it from dated to modern in a few easy steps and on a very tight budget.
Master Bedroom Decor: Blogger Bedroom Reveal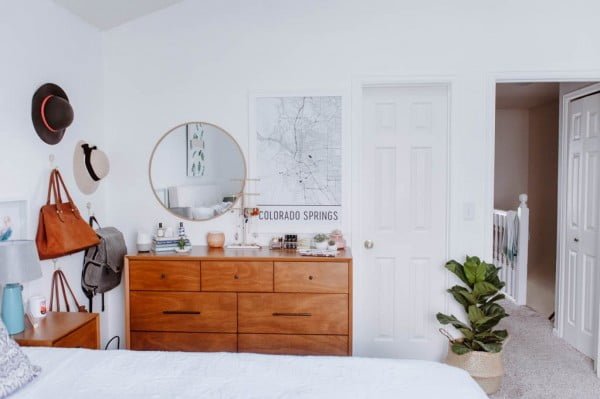 Sharing all the details of our master bedroom. We're taking you inside our bedroom and doing a full reveal of all the bedroom decor items we love.
Farmhouse Style Master Bedroom Makeover Reveal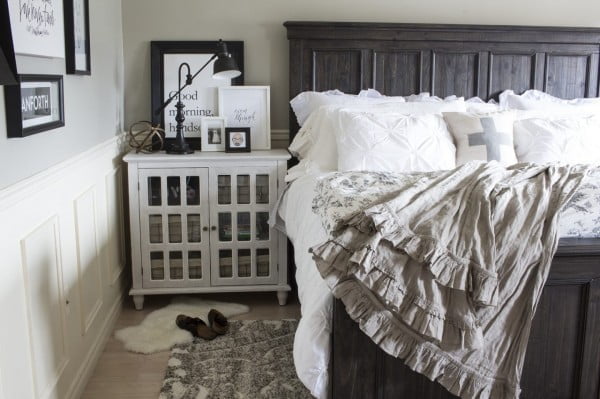 Our master bedroom was in need of a lot of TLC to make it into a lovely retreat. After a few weeks of work, we're happy to share our farmhouse style master bedroom makeover reveal with you!
Jungle Glam: The Reveal of our Master Bedroom Makeover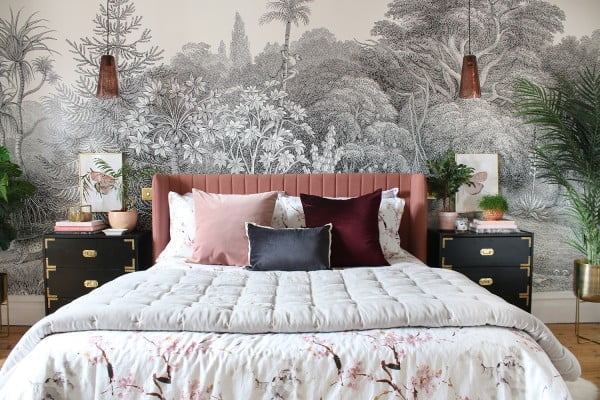 I can't even begin to express how excited I am to be finally sharing a room reveal on my blog. And not just a quickie paint job but an honest-to-goodness makeover.
Renee M LeBlanc Master Bedroom Reveal With Urban Barn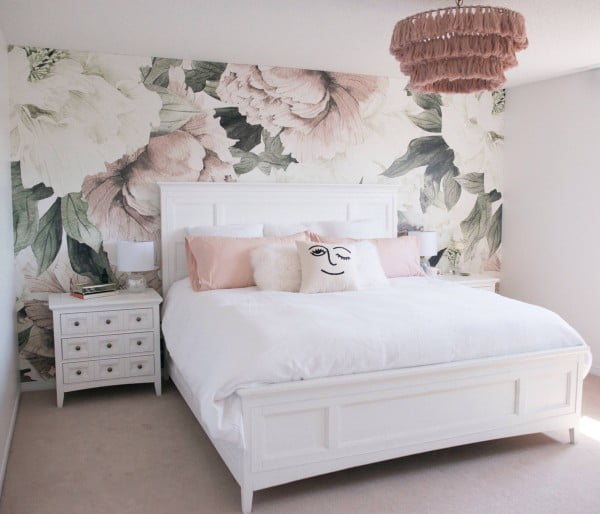 Our master bedroom is finally done and we're really happy with how it turned out! This space has always been last on our list to decorate.
Master Bedroom Makeover Tips And Reveal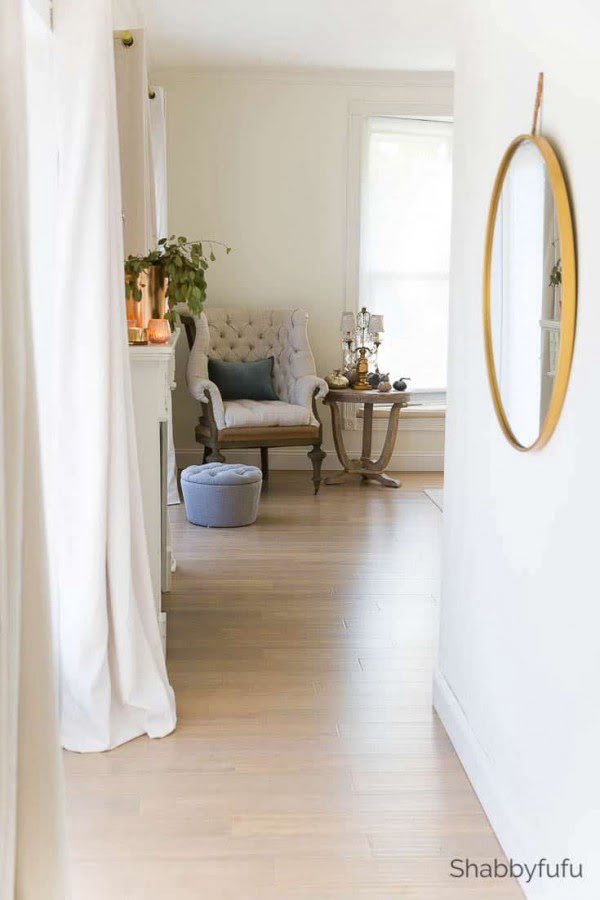 Master bedroom makeover tips. What to do first and then put together a look to love. Do you tend to live with a room for a long time before attempting a makeover?
Austin Casa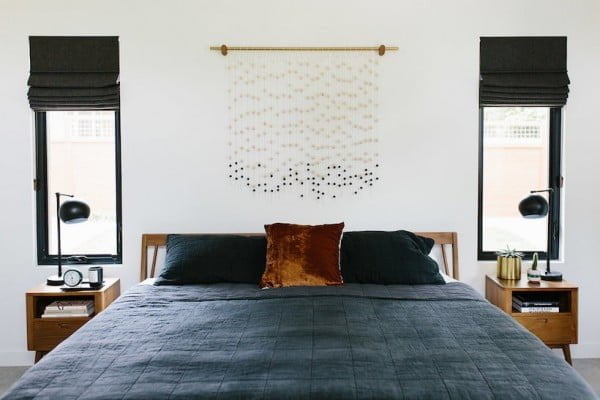 Every room needs a goal, a vision.
Lakehouse Master Suite Reveal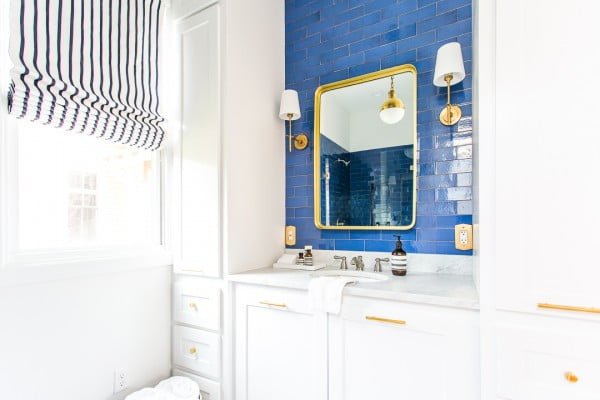 The big reveal is finally ready! After months of planning, preparation, construction and all the wee tiny details have been completed, the finished product of the new master suite at Carlton Landing is ready for its reveal.
Gray's Home: Master Bedroom & Bath Reveal with Homepolish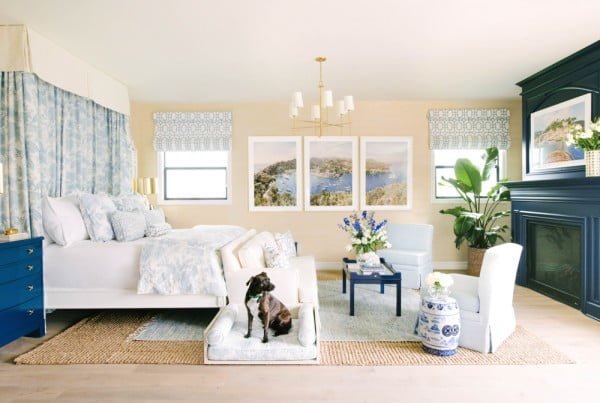 Step inside Gray's newly finished Master Bedroom and Bath.
Serene Master Bedroom Design with Home Depot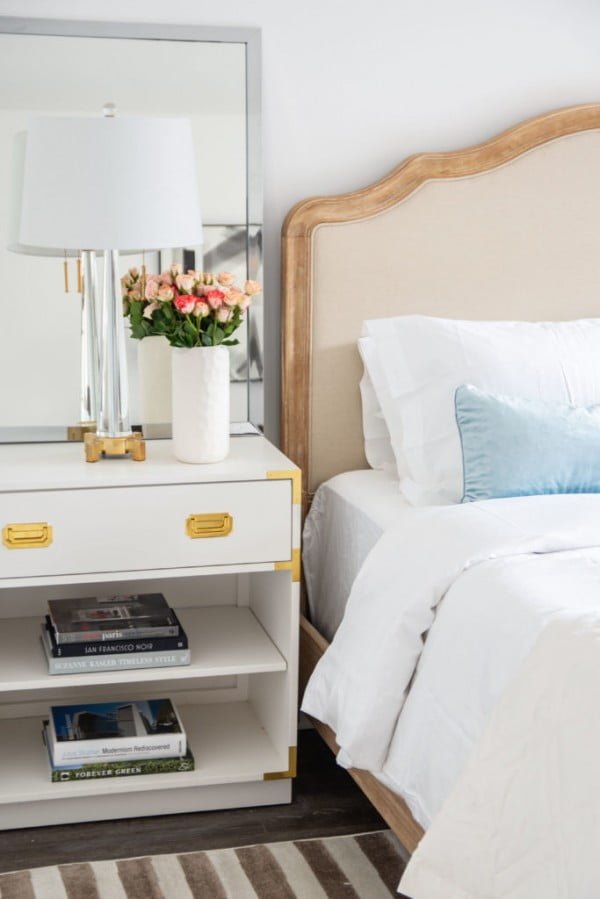 The first room to get a makeover in Dove Hill is my mom's serene master bedroom design – a space that I never touched in her old house.
Ravine House Reno: The Master Bedroom Reveal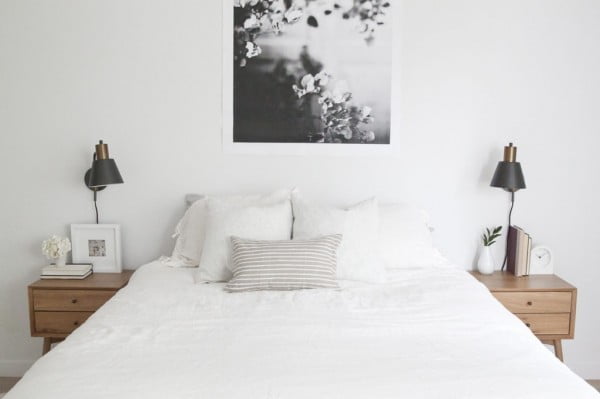 The before and after of our latest space in the Ravine House. It's the beautiful master bedroom design and it's a perfect mix of Scandi and mid-century mod!
Blue Oasis Master Bedroom Reveal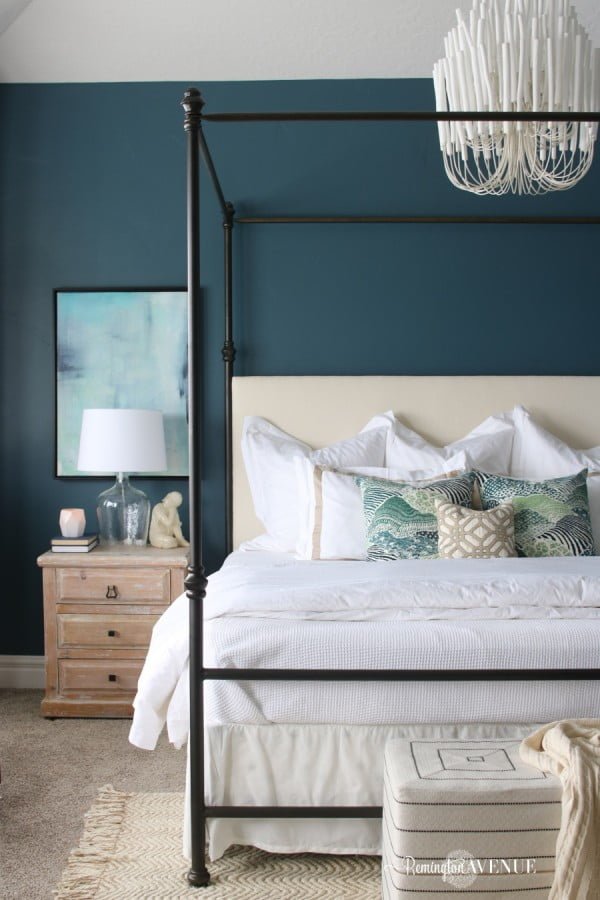 Today's big reveal is our master bedroom and I like her a lot! It's simple, fresh and calm with a big dose of blue. For the shoot, I styled it out a bit more then it would look like on any given day, but visually (and in a perfect world) I prefer it like this.
Designer Trapped Pink and Navy Master Bedroom Reveal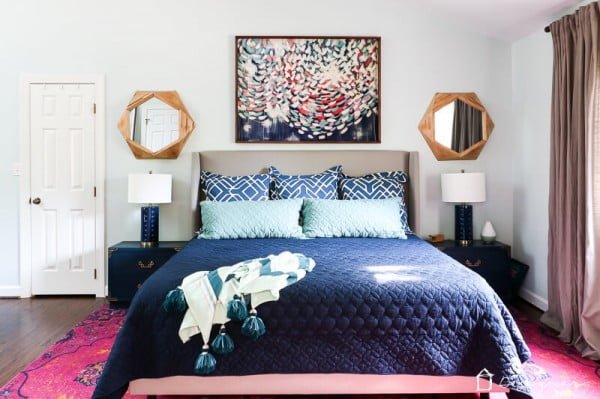 This colorful navy blue and pink master bedroom is so stylish and beautiful! And it's full of awesome DIY projects.
Master Bedroom Makeover Reveal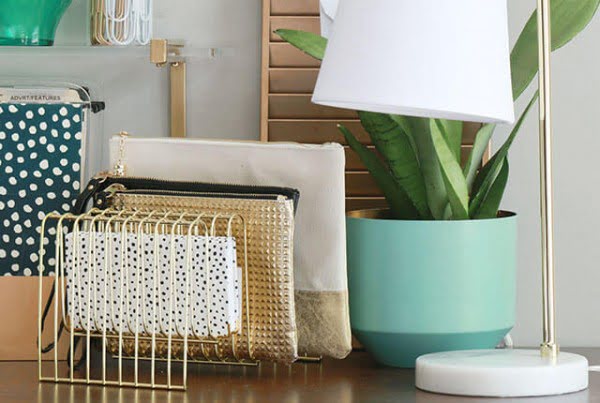 See the reveal of the One Room Challenge bedroom makeover! The eclectic mix of traditional style, mid-century modern pieces, and glam make a charming space.
Brittany Stager Master Bedroom Makeover Reveal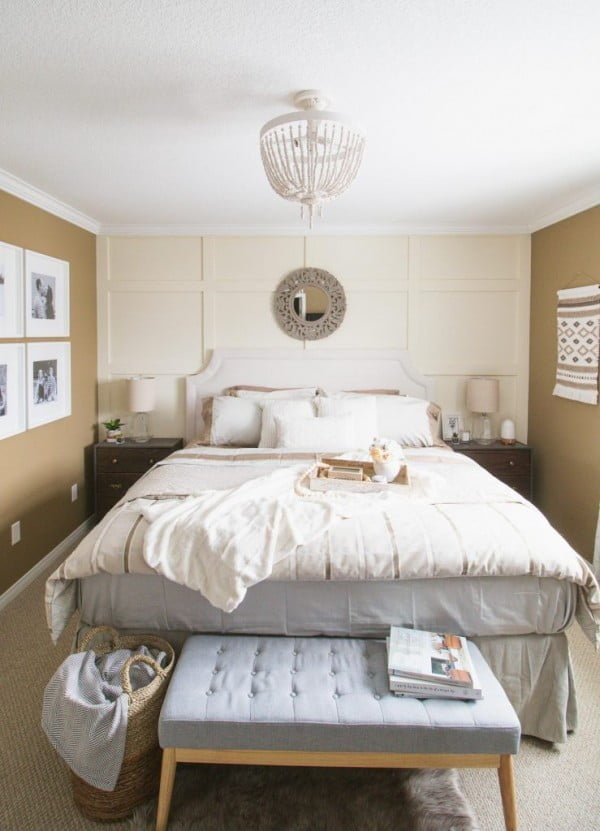 Does your master bedroom need a little makeover? See how a modest budget and a little elbow grease can completely transform a simple builder-basic room into a comfortable, relaxing and welcoming room in this inspirational master bedroom reveal!
Log Cabin Master Bedroom Reveal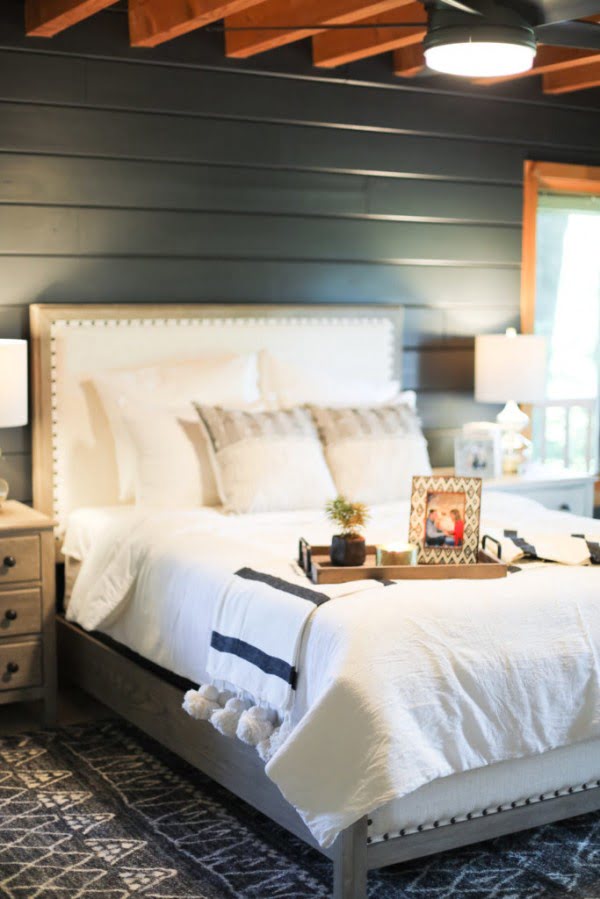 Master bedroom makeover before and after! See how we transformed this master bedroom at our log cabin from simple to dramatic!
Classic, Collected Master Bedroom Reveal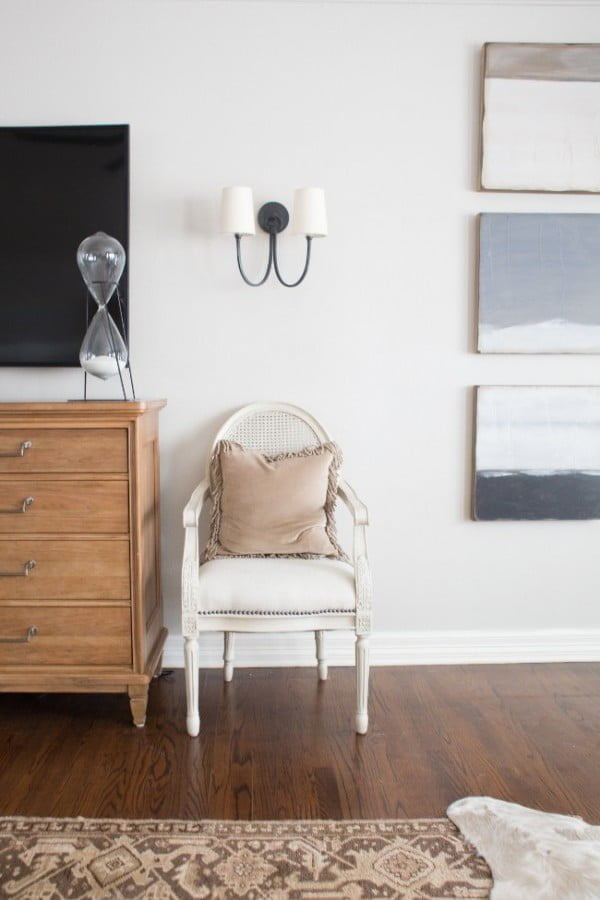 I know I say this every time I complete a room, but this is one of my favorite rooms I've designed… these clients were A DREAM and totally trusted my vision for their master bedroom.  We incorporated a good bit of vintage mixed with new pieces for a classic, collected look.
Spring Master Bedroom Reveal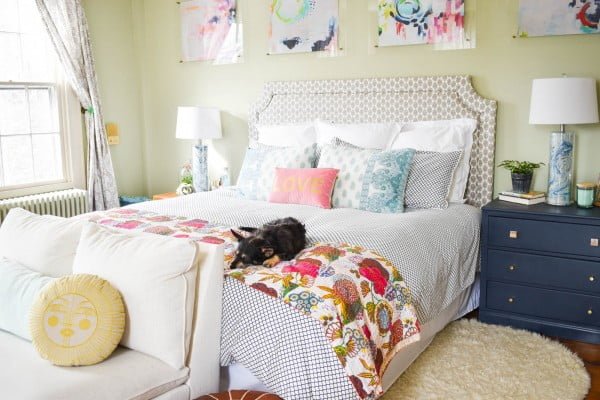 I brought in some spring touches for this colorful master bedroom refresh. See how I made our bedroom feel bright and fresh for the upcoming season.
The Forest Modern: Master Bedroom Reveal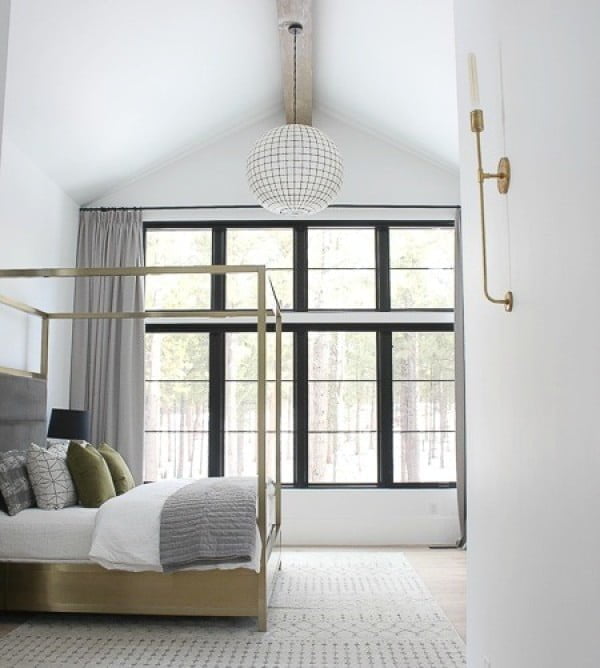 The Forest Modern master bedroom is a beautiful mix of white oak floors with a natural wood beam, neutral color tones and striking brushed brass!
Jess Ann Kirby Master Bedroom Reveal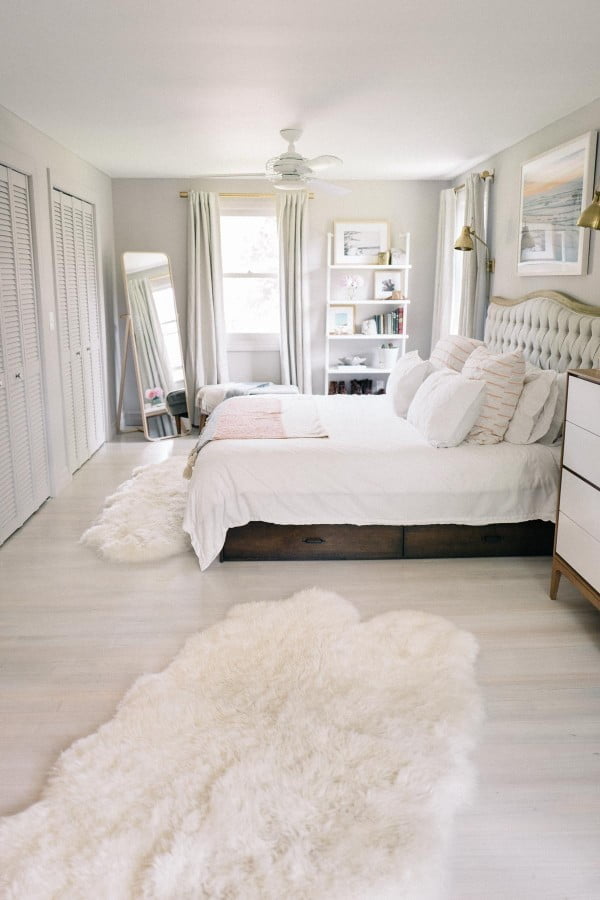 What a difference a year makes. Our master bedroom is a bit of a funky shape, it's long and a little narrow. I wanted it to be light and bright, feel cozy, have minimal clutter and be easy to clean.
Honey We're Home Master Bedroom Reveal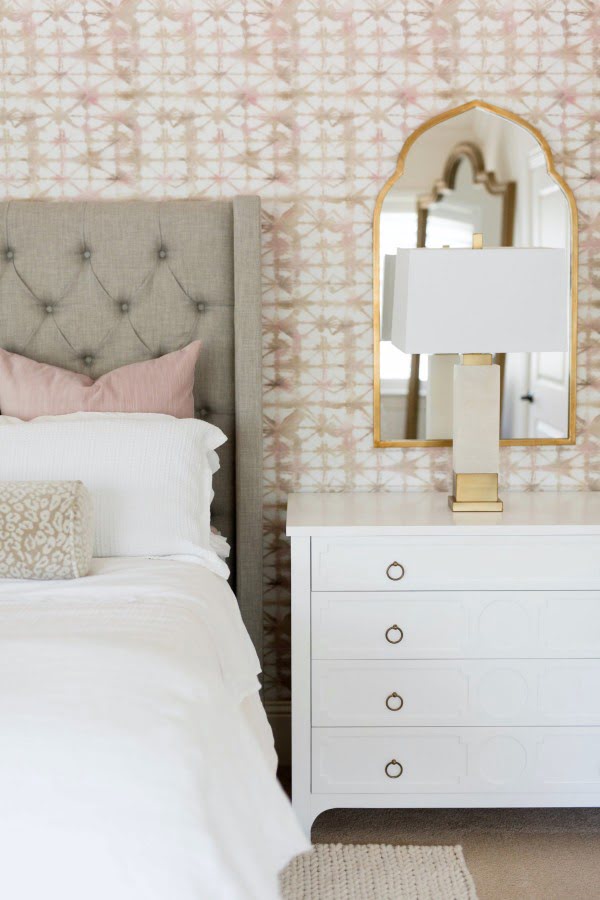 I'm so excited to invite you into the home and show you our updated Master Bedroom! I hope this helps provide some master bedroom ideas for your home!
Addison Project: The Master Bedroom Reveal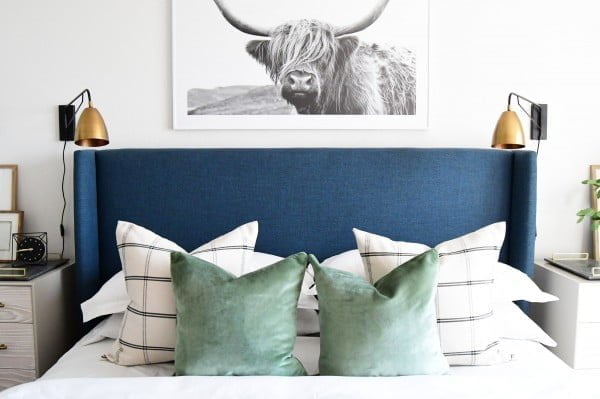 It's time for a quick introduction and, surprise, the master bedroom reveal at a little project that took us down south to the Home of the Alamo, the Addison Project!
My Vintage Porch Master Bedroom Reveal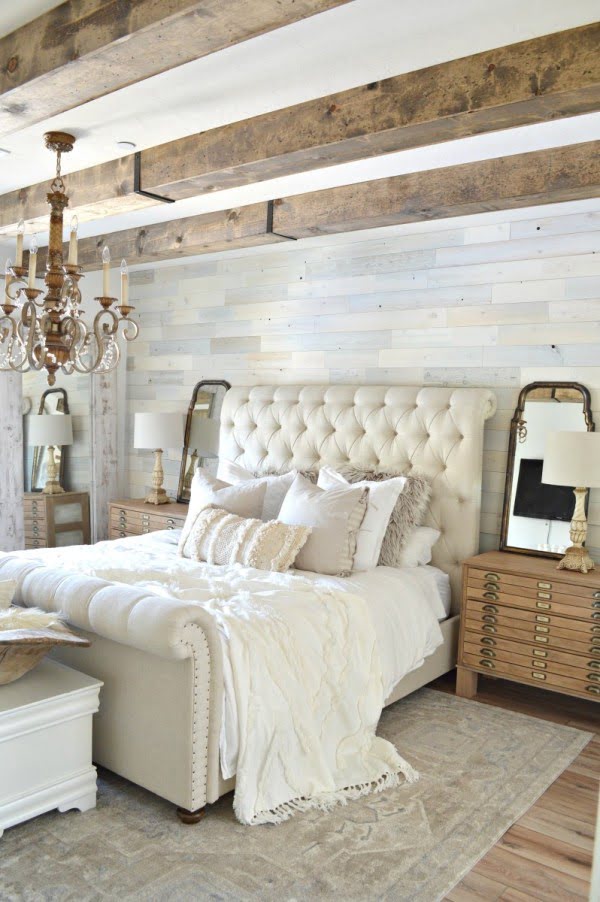 I have to say that this room makeover has been my favorite to date! When I told my husband that we were doing a "bedroom refresh", he said "cool".
Modern Classic Master Bedroom Reveal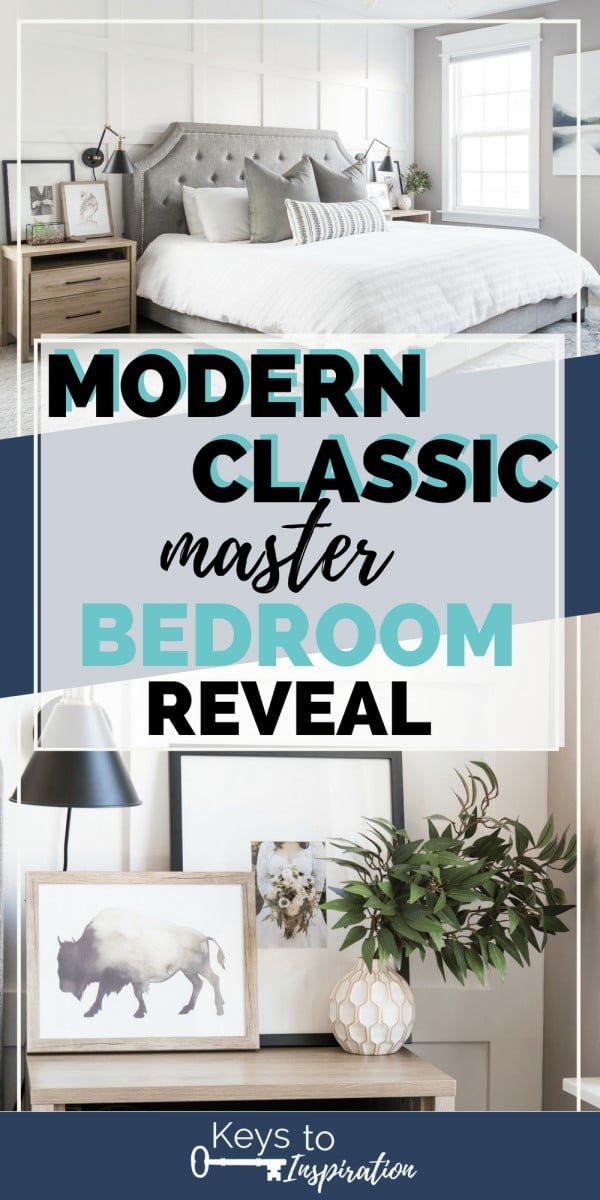 Take a tour of our modern classic master bedroom! It's both relaxing and beautiful at the same time, with a mix of DIY projects and a few new pieces.
Fabulous Habits Master Bedroom Room Reveal
Decorating our master bedroom with a minimalist approach: keeping things bright, spacious, and clean.
The Mindwelling: Our Master Bedroom Reveal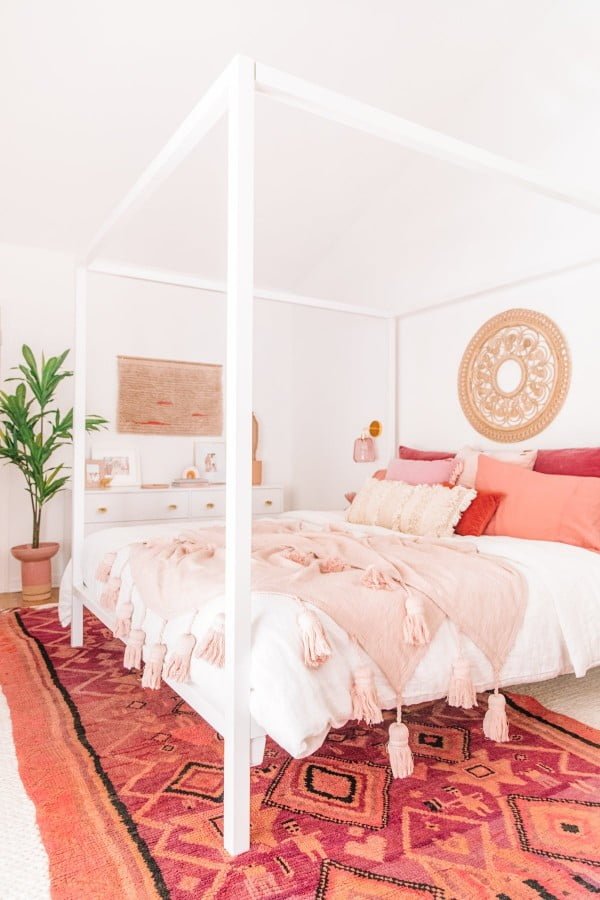 I've just really been enjoying taking my time on each room in our house and really waiting for every perfect piece to make it's way into our lives. So finally, I'm ready to reveal our master bedroom.
One Lovely Life Master Bedroom Reveal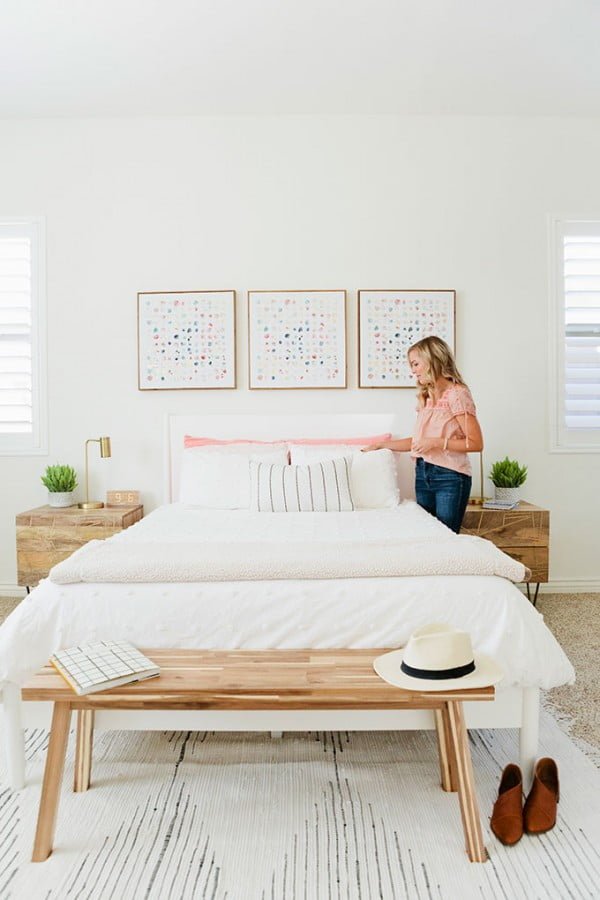 We finally tackled our master bedroom with help from Modsy. See before and after photos.
Related reading: