This blog is powered by WordPress. Like any blog, it needs a theme. To better facilitate our content delivery to our readers we've created a special theme based on the same values we pertain in our home decor and interior design ideas — aesthetic minimalism.
Introducing ISDmin – a WordPress theme created for home decor bloggers by home decor bloggers.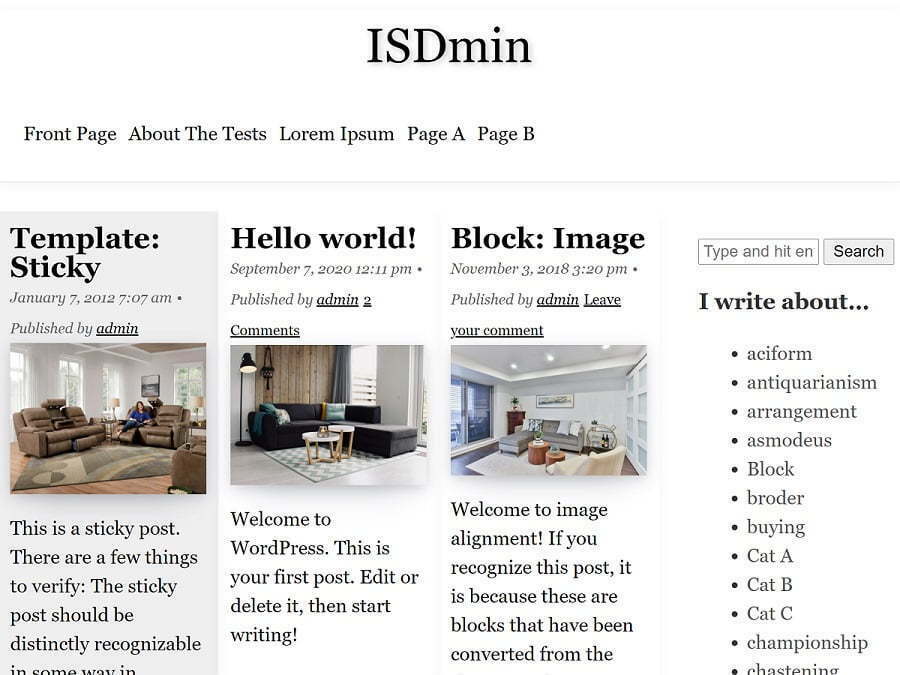 This is a very clean theme (and therefore lightweight and fast) with nothing left to takeaway. It's best suited for home decor blogs.
You can see a live demo of it here.
You can download and use it for free on your own blog:
All styling customizations can be made using the Additional CSS Editor (Appearance->Customize->Additional CSS).
Add a logo and fav icon at Appearance->Customize->Site Identity.
ISDmin Theme, Copyright 2020 HomeISD.
This theme is distributed under the terms of the GNU GPL.