Last updated on September 30, 2023
Are you planning on selling your house? The question is, should you invest in making it look better? Does it increase your sale value? We answer these questions and more.
You probably have a lot of good memories associated with your home. It could have been the first place where you moved in with your spouse after your wedding and where your children grew up. However, due to some circumstances, you may need a more spacious place to live in or, on the contrary, such a big house is no longer necessary, and you are planning to move to a smaller one. This is the point where you may be asking yourself: "How to sell my house for the highest sale price"? or "Is decorating my home on a budget before selling it a good idea"?
You do not have to be a professional estate agent to know some useful tips on getting cash for homes quickly and for the best possible price. To help you with that, we have come up with some useful guidelines. Just keep on reading to know them all!
The Reasons for Painting Your Home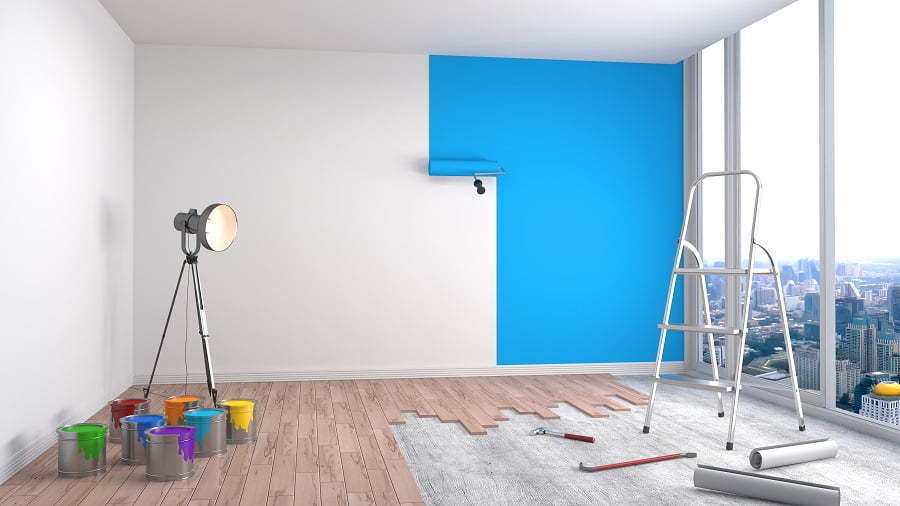 While wondering if you should decorate your real estate before putting it on the market, it is worth knowing some of the reasons that may make you need to do some painting, even if it costs money and takes time. Check them out!
Getting rid of the wallpaper. If you have any wallpaper, it should be removed before you put your home on the market. This is because it will make it harder for potential buyers to imagine what the interior will be like without it, and they may feel discouraged by the perspective of having to remove it on their own.
The need for better photos. Remember that to put your house on sale online, you will have to take some pictures encouraging potential buyers to come and see it in reality. If you paint it, you will be able to post better photos for sure!
Making the interiors cleaner and brighter. Painted walls and ceilings will add a clean feeling to your home, and also they will make it brighter in most cases. It will help potential buyer imagine all their belongings inside, and it will undoubtedly make a good impression on them.
Providing a new smell. The odor of paint may not be the most pleasant in itself, but we undoubtedly associate it with something new. It smells like a new beginning and may make someone think that it is the right place for them to start the next chapter in their life!
Aim at people who want to move in fast. If you want to sell your house quickly, it may be an excellent idea to concentrate on people who want to move in fast. In this case, the interiors should be ready to use without too many additional preparations. If a potential buyer sees they do not have to paint the walls and ceilings on their own, and can just bring all their belongings and start living there, they may be willing to choose your offer over others.
The First Impression is Crucial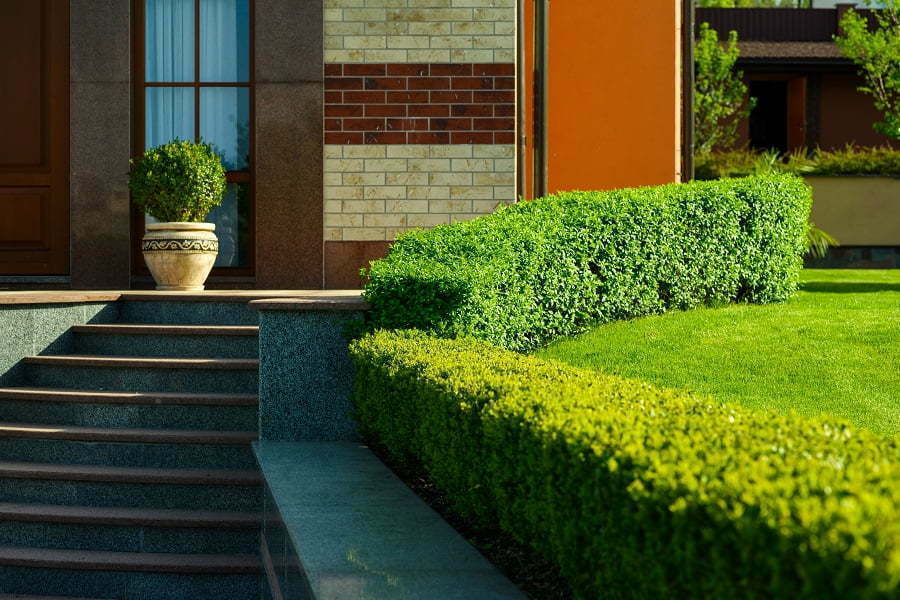 Do never underestimate the curb appeal – first impressions are really vital in selling a home (and basically, almost anything). Keep in mind, though, that you need to find a perfect compromise because spending too much money on esthetic and design enhancements may reduce your profits, and your aim is to sell your house on as beneficial terms as possible.
One of the most useful tips to attract potential buyers without investing too much is keeping your home neat and tidy. Therefore, get rid of all the unnecessary clutter and clean the whole house thoroughly. It will not cost you a thing, and it will add up to the overall image of your home. Also, if there is any peeled-off paint, it is worth taking care of it and spending some money on repainting it. Bear in mind that the front door is especially significant, as it will be the first thing a potential buyer will see when you are showing them around.
A Place to Keep Your Clutter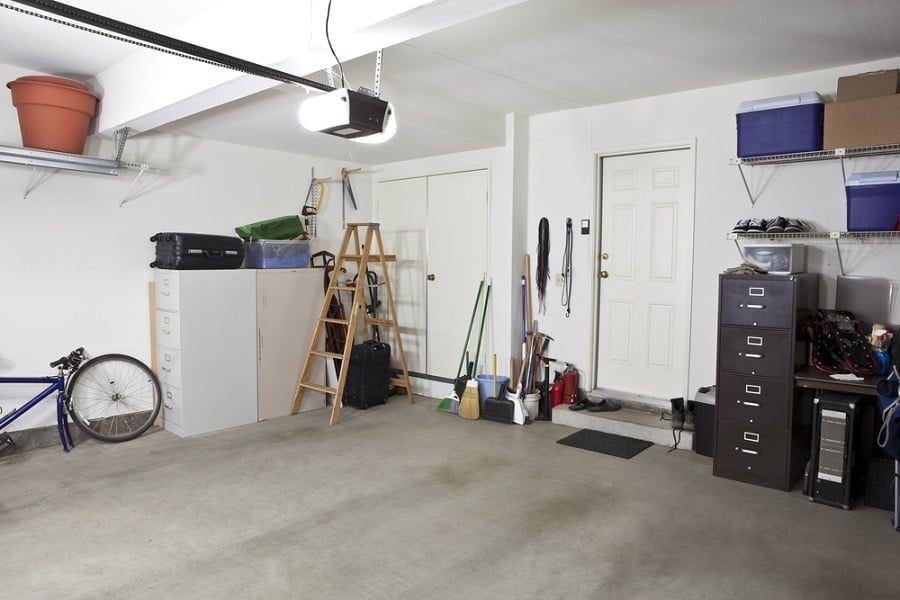 Take into consideration that decluttering the space means that you have to put all the stuff you do not want to throw away in a dedicated area. If you do not have one on your own, you can borrow a friend's garage or rent a storage unit, for example. Keep in mind that you will be showing every part of your house to the buyers, so do not forget to clean any of it. It also means transferring all the stuff that you may have forgotten about while it was laying in the attic or basement for ages. Therefore, the space you need to find for keeping your things before moving to a new home may turn out to be bigger than you have initially thought.
Houseplants as Simple Decorations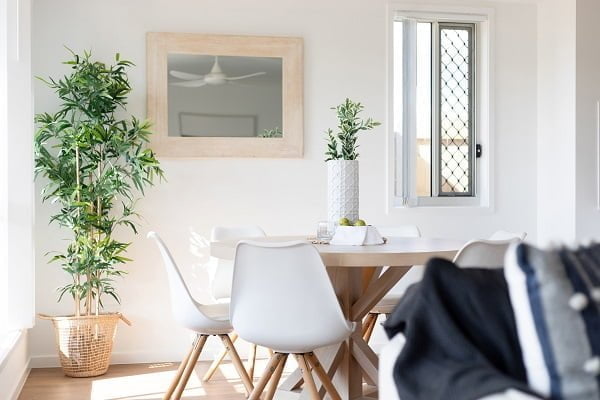 Houseplants can be relatively cheap decorations that add a lot to the esthetical value of an interior. If you already have some, check if they are not dry or wilted because otherwise, they will make the room look sad and neglected rather than cozy and inviting. You can buy some inexpensive houseplants to make a better impression, or even rent them, as in larger cities, there are companies providing such a service. While making sure that the plants look nice, pay attention to the containers as well – they should not be dirty, damaged, or leaking.
The Takeaway
Home sellers often struggle with how much they should prepare their house before showing it to buyers. On the one hand, you may want to sell it without any difficulties and as soon as possible, but on the other hand, you do not want to invest too much in a place someone else will be living in. The essential aspect here is to make the house visually attractive to the buyers – you should take care of, for instance, peeled-off paint, clutter, dying plants, or old wallpapers. Especially, you should focus on the crucial spots affecting first impressions, such as the front door.
It is vital to positively impact the prospective user experience a potential buyer is expecting to have, so try to put yourself in their position and think about what you would pay attention to if you were searching for a new home. If you have problems assessing it on your own, you can always contact a professional real estate agent who will tell you exactly what you should take care of in your particular house.
Recap
Liked this article? Here's what you can read next: