Last Updated on
So, you're taken the plunge and purchased new furniture? Before the furniture company delivers your new sectional sofa, explore the many ways you can be sure you choose colors and add other furnishings and accessories to make for a comfortable and appealing look. Below, we've given you tips to inspire the exciting decorating experience you are about to embark upon:
What's Inside?
No Worries About Interior Design Style
A sectional like that's found in the Ballinasloe Collection designed by Signature Design by Ashley fits well into almost any style room–glam modern, industrial-chic or just about any interior style you choose. 
Color to Enhance the Look of Your Furniture
After you've decided on the ideal spot for a sectional, think about what colors will be a perfect look for your space and select a soft area rug that will anchor your new sectional and define the living room.
A Console Table is a Perfect Piece at the Back of a Sectional
Ask one of the associates at your trusted furniture company for help select the perfect table in your preferred style and material to fit into your chosen design style. You'll have fun choosing accessories to enhance the look of your living space.
Occasional Tables Add Style & Functionality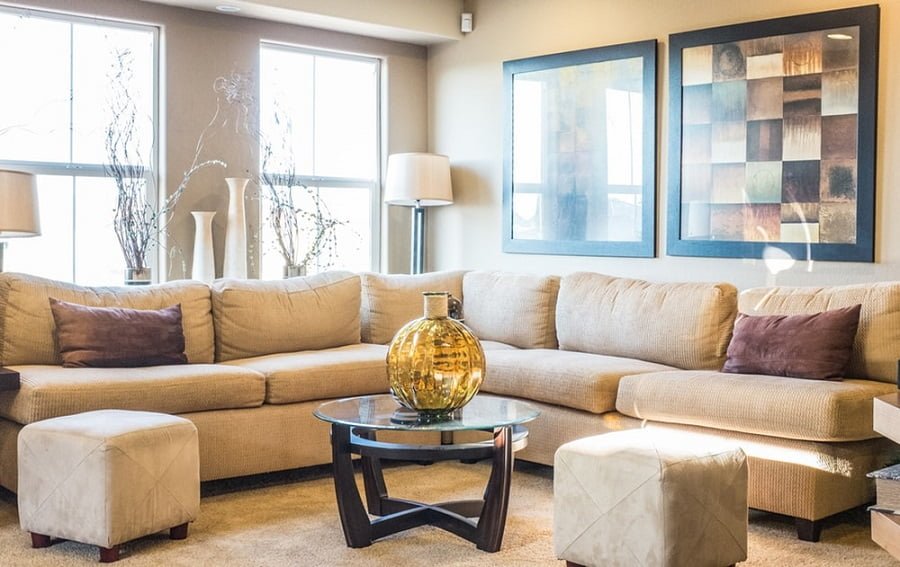 Complete your sectional styling with side tables made from any material that fits into your space. Tables in glass and shiny metal fit beautifully into a room with glam modern or contemporary style. Repurposed wood and iron may be the tables that look best in industrial decor. You get the idea, just suit your taste and your chosen interior style.
Lighting Can Be Calming or Flamboyant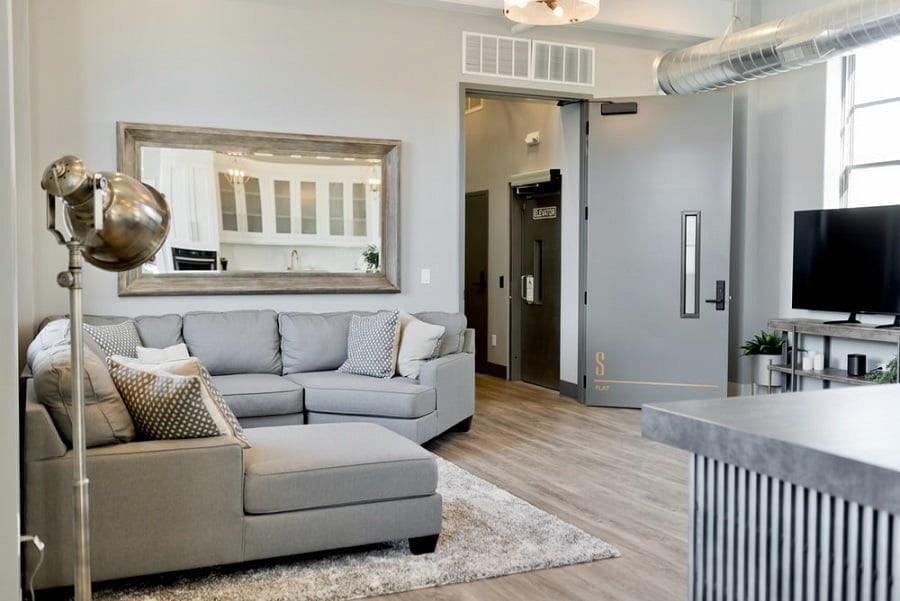 You get to choose what suits your lifestyle. Today, we have lots of options in hanging the light, wall lights, floor lamps, and table lamps. The only problem you may face is narrowing down your choices. Consider task lighting and mood lighting in the appropriate spots around your new sectional. 
Toss Pillows Can Add Accent Colors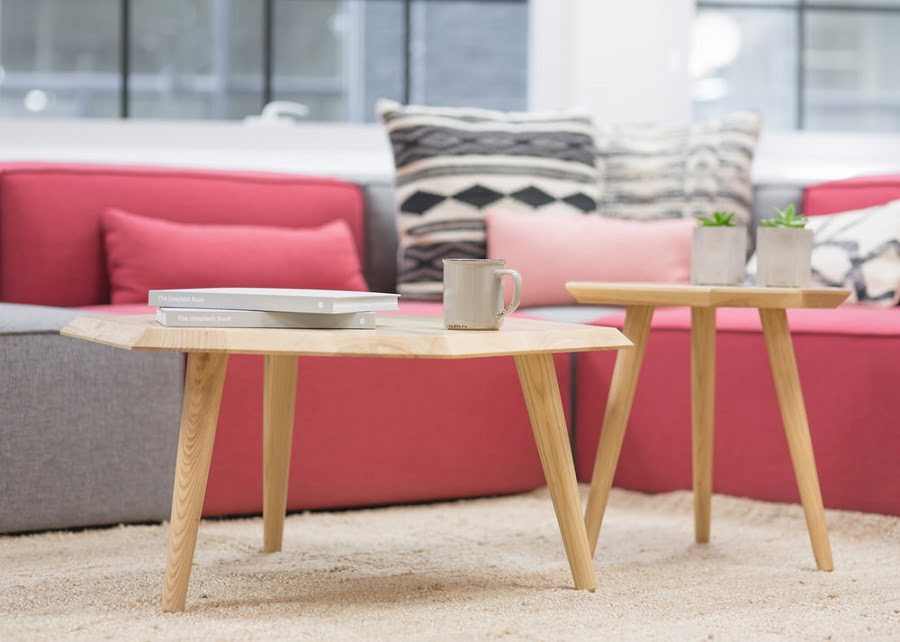 A sectional sofa like the one in the Ballinasloe Collection designed by Signature Design by Ashley is one that begs for toss pillows to bring it to life. Whatever your colors of choice, you're sure to find pillows in lots of shapes and sizes that will work well on your sectional.
Soft Throws Bring Texture to Your Space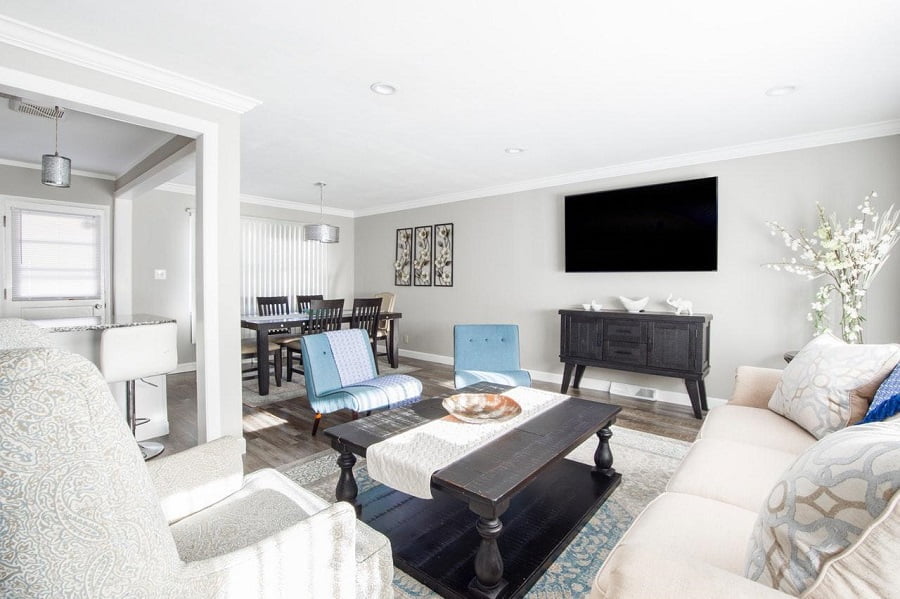 No matter the season, throws can be flung across the back or arm of your sectional or draped on the corner a large ottoman you'll fit in front of your sectional between the chaise and the sofa opposite. In spring and summer, lightweight cashmere throws can add stunning color and texture as well as provide just the right warmth for snuggling. One of the gorgeous long-haired faux furs will prove irresistible to you and your guests during cold damp days. 
Bring Your Living Space to Life with Art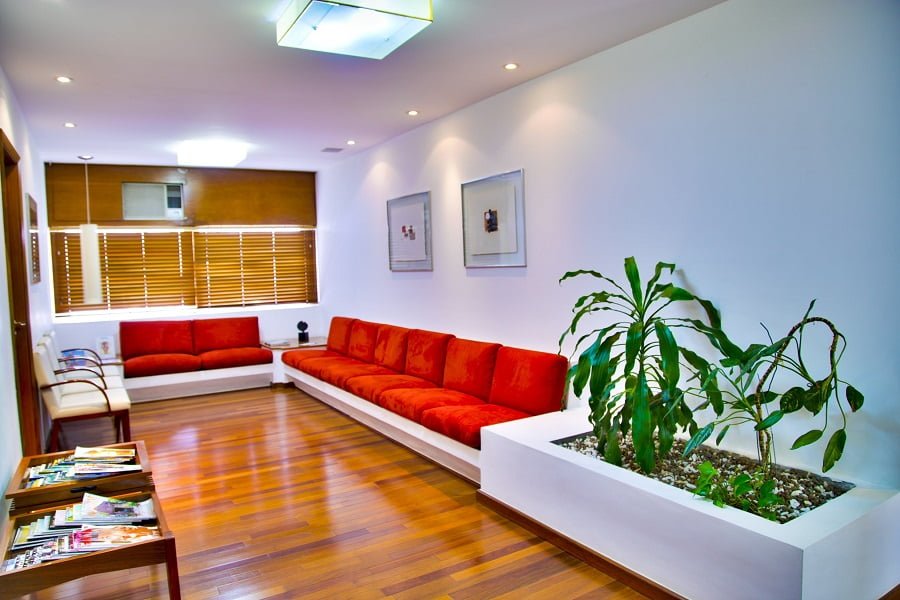 Whether you choose paintings, prints or sculpture, artworks add color, depth and visual appeal that says your space is complete and ready for you, your family and friends to enjoy. 
Consider yourself congratulated on a job well done. You deserve some downtime after all that good work. Sit back and relax–until you decide on your next room redo. For inspiration and a few ideas about that, explore Room Ideas from Elle Decor.
Related reading: