Last Updated on
Bird baths come in quite a selection of sizes and shapes, and they can add a stunning amount of beauty to your yard or garden. These sculptured or ornamental bird baths not only bring a certain amount of visual appeal to your outdoor space, but they also give birds a place to drink, bathe, and clean off their feathers. So which bird bath would work best in your garden?
We have a plethora of birdbaths, which include wrap-around baths for birds, cast stone birdbaths, tree pedestal birdbaths, classic ornate baths for birds, and much more. With so many options that we offer to you, you will have no problem finding the perfect bath for your feathered friends and your outdoor space. But just how do you go about selecting the right bird bath for your garden? Consider the following tips to aid your purchase. 
"What is the Best Bird Bath for Me?"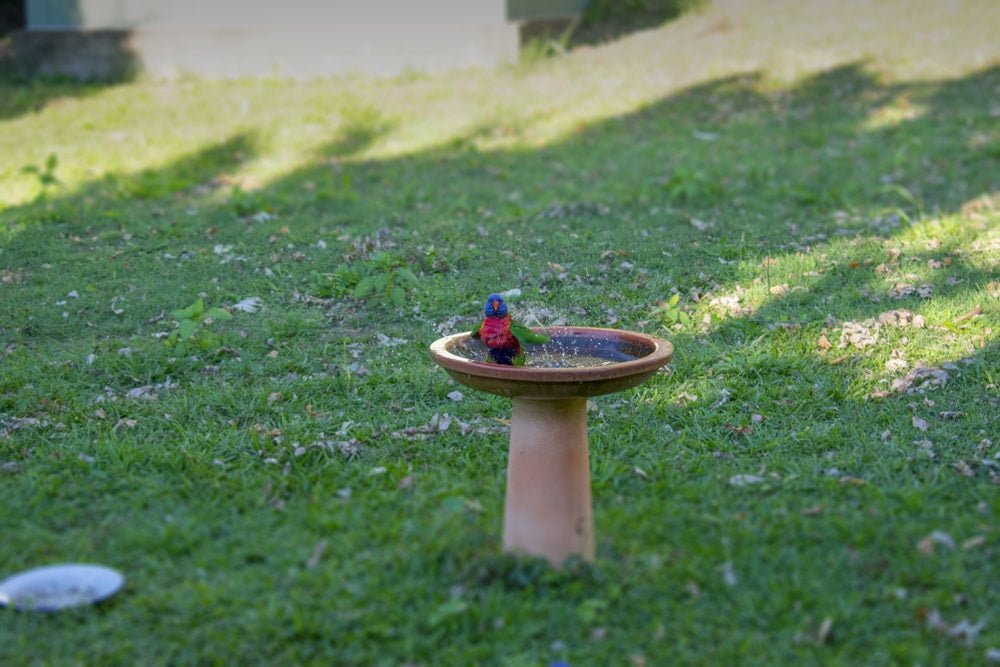 When it comes to shopping for a bird bath, looks are important. There are many options that are available to you, so you want to select a look that complements the theme of your garden. In addition, keep in mind that size is a factor that matters quite a bit. Bird baths are often regarded as garden focal points, so you will want to pick one out that matches your outdoor area's size. 
Bird baths are available in a variety of materials as well as depths. The best baths for your flying friends contain bowls of varying depths (ranging from 1 to 4 inches). A bird bath will shallow and sloping sides is recommended, as are those with rough surfaces.
Another factor in which bird bath will work best for your garden is your preference in the bird type that you wish to have visit. Some, like the starling, prefer to wash in groups, which would require a bird bath with a larger bowl. Others prefer to bathe in isolation. These would be fine in a bath that is not as sizable. Also, the height of your bird bath will attract different types of birds. Shorter designs are best for bigger birds, as they prefer to wash closer to the ground. With smaller birds, the opposite is true – a taller bird bath is the way to go for these.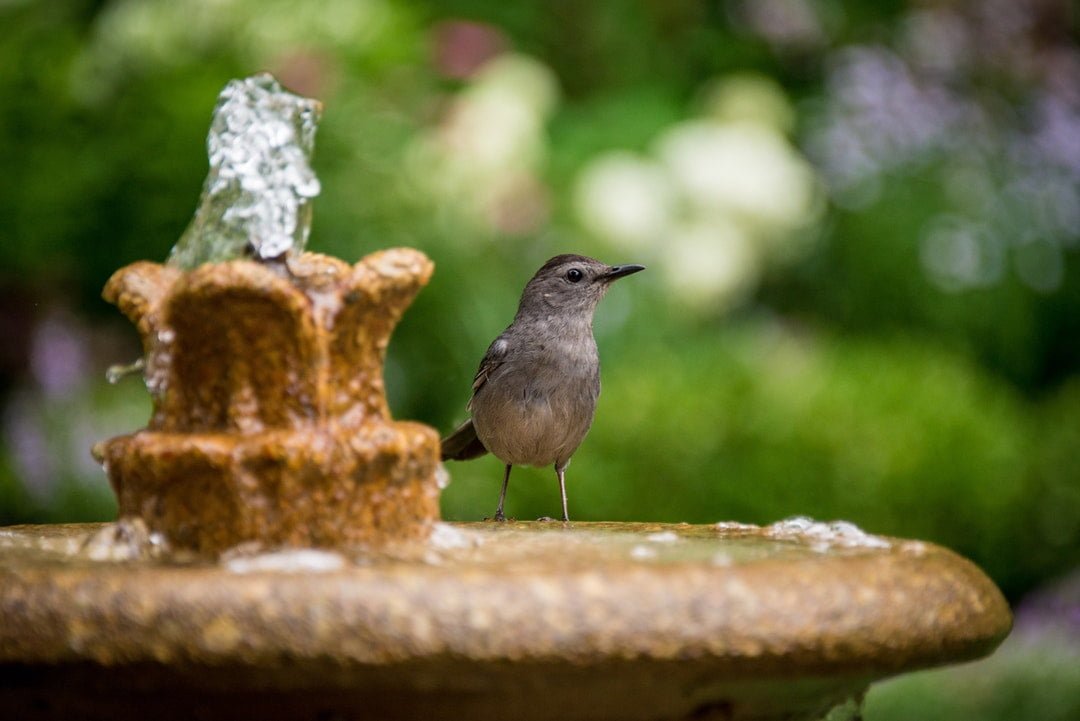 You may also desire to select a bird bath on how easy it would be to keep clean. A simple design would be easier for you to wash up. Make sure to keep the bath full of fresh water from a tap or hose. Diluted disinfectant and a stiff brush are also needed to scrub out algae and other debris that may occasionally fall into your bird bath. 
Visibility is another factor in your choice of bird bath. You want to not only be able to see it but have it close to some sort of protection, like trees or shrubs, so that predators do not spot the birds washing. 
These are a few key points that will help you select a bird bath that is not only artistically pleasing for your garden space but also functional for the birds that you hope to attract.