Last Updated on
Interior design can be sometimes difficult and time-consuming. Your goal to the perfect remodel is by having a design that catches your attention and is suitable for your spatial area. Let's consider the steps needed to remodel your bathroom. Your bathroom vanity would be the first thing that you should start thinking of changing. There are several factors that you will need to consider when getting down to installing a new one.
Below are 6 DIY steps you can follow to change your bathroom vanity and install a new one.   
What's Inside?
Modern design: time for a remodel!
As with everything around us, the elements and criteria of design are becoming more modern and advanced. Modern design is more attentive when it comes to having functionality and good aesthetic appeal at the same time. Many people might wonder why they should bother buying something that is relatively big and waste the space they have. However, this should no longer be the case, since modern design has saved you from the hassle that bulky designs bring. Whether you stick to a traditional 60-inch vanity or go bigger with a 72 inch vanity, you shouldn't be afraid to go big anymore, because modern innovations have optimized big vanities to be useful and beautiful. They may somehow appear bigger than your usual vanity, but they are more functional and can suit your bathroom design better. If you are thinking of remodeling and changing your vanity, you can now remove your old one in just 6 easy steps!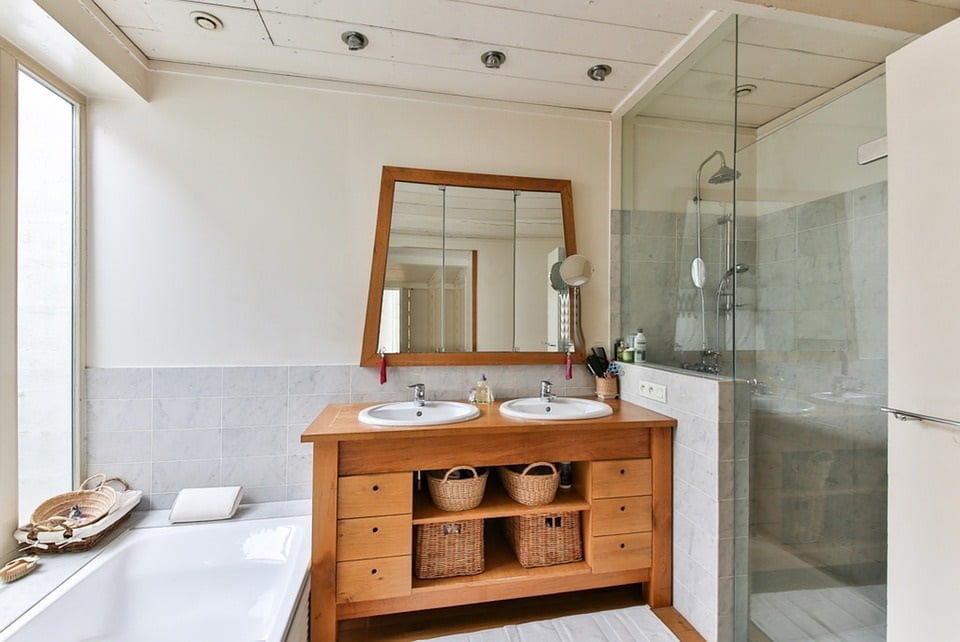 Shut down the water supply
You definitely do not want any flooding to occur during this process, so make sure you shut down the water supply to your vanity. Once you do so, you can easily start working on the following steps.
Disconnect the water supply pipes
Start by separating all the pipes that supply water attached in the bottom of your sink and remove them completely to be able to take off the cabinet later.
Disconnect the drain traps
Repeat the previous step but this time with the drain traps that carry wastewater out of your sink. Keep a bucket near you in case of any left-out water that can drip from any of the traps or pipes.
Cut the caulk joints
Use a very sharp knife to cut out the caulk glue joining the vanity to the wall until they are completely detached from each other.
Remove the sink top from the vanity
Start by unscrewing the sink top from the vanity and put it aside. In case your sink top is glued, you can repeat the previous step by using a sharp knife to detach the sink top from the cabinet.
Remove the vanity from the wall
Once the sink top is removed, your vanity cabinet will be easily ready to be completely removed. Just make sure you remove all of the screws that are found in the base of your cabinet.
Ready to go
Now that everything is set and illustrated, you can easily know how to remove your bathroom vanity in just 6 steps. Start decorating and remodeling the design of your bathroom after removing your old vanity. No more worrying about the distress of this remodeling task as you can easily do it yourself. Such an adjustment will allow your bathroom to adapt a more modern design as well as become more accommodating for you and your guests.