Last Updated on
Elderly people are more likely to fall and be injured in their home whether this is due to slower reaction times or not being able to see and avoid risks. A large number of hospital admissions are made up of people aged 65 and over. This age bracket also has the highest incident of serious injuries.
This is why, as our loved one's age, we do everything possible to make their homes as risk-free as possible. Many of these loved ones live on their own or with an elderly partner who will not be able to help if there is an accident. Fortunately, there are a few key things that can be done to make their homes safer for them.
What's Inside?
Rearrange the Furniture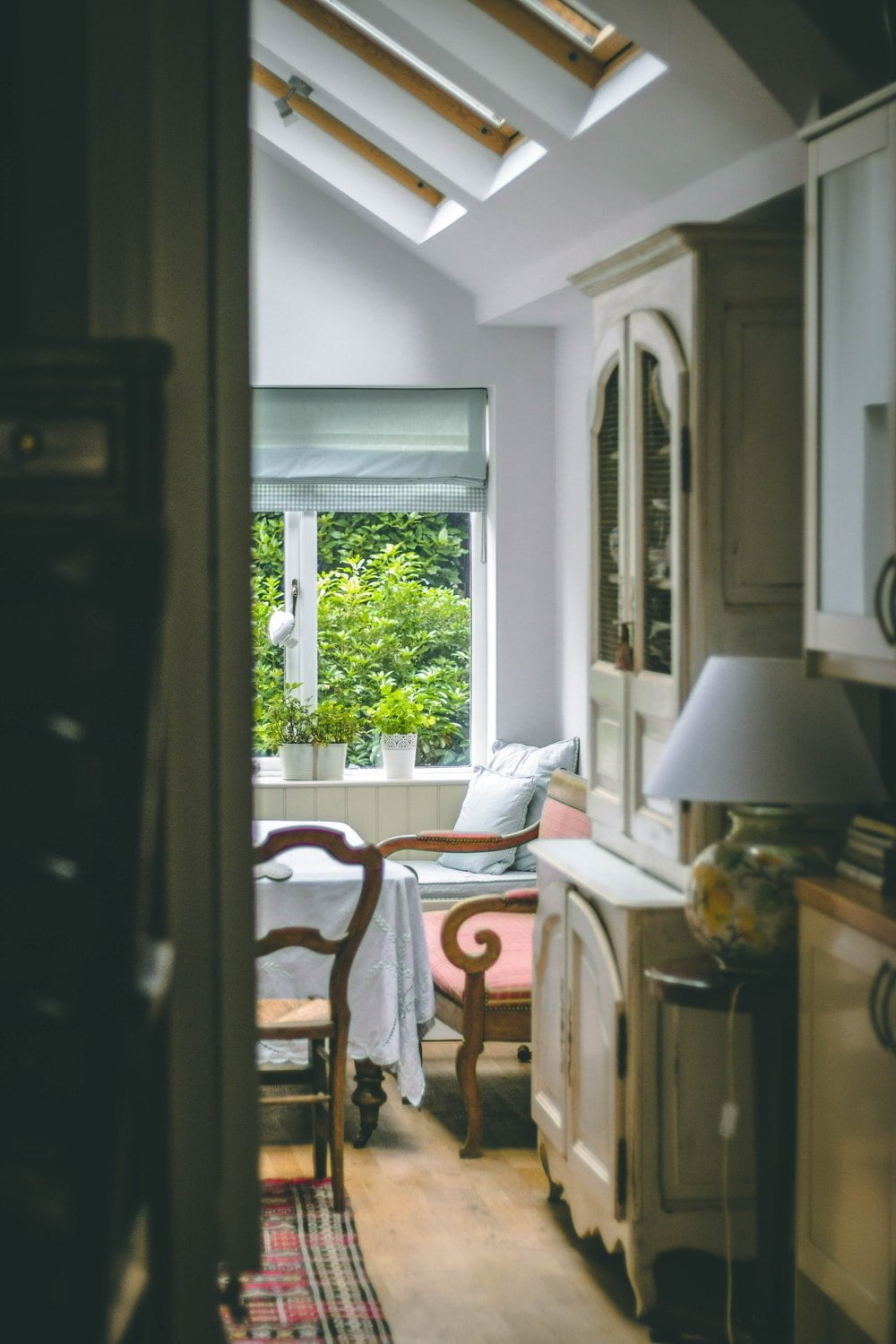 There are times when furniture is positioned in a way that clutters a room and will cause obstructions which can be avoided. These obstructions will increase the chances of trips and falls. In these situations, you need to rearrange the furniture to ensure that there is a clear path through the room. There should also be enough space to maneuver wheelchairs or walking aids.
Any low tables need to be placed closer to the walls. Armchairs and potted plants should also be placed along the walls. There needs to be enough floor space around items to make it easier and less risky for any elderly people. Wires and flexes from lighting and appliances will need to be tucked away to avoid any stumbling.
Add Supports and Extra Grab Rails
A grab rail in the bathroom will help your relative get in and out of the shower or bath. They can also help them use the toilet without any assistance which protects their dignity as well as their safety. There are some people who are prone to dizzy spells which means that putting a grab rail in the kitchen might also be a good idea.  
While your loved one might be getting support from care workers or other daily visitors, there are times when they will be left alone. Being able to go to the bathroom when they want instead of having to wait for a scheduled visitor will make them feel more in control. This will also make them feel more independent.  
Install Stairlifts and Ramps
The stairs at the front and rear of the person's property can be replaced with a ramp and this will reduce the risks of them tripping when they go into and out of the house. This is something that can be very dangerous during fall and winter when there is a risk of ice. When you convert the stairs to a ramp, you will need to add a sturdy handrail as well which will make them feel more confident when they get out of the house.
Indoor stairlifts can also be beneficial if your relative has mobility problems. Elderly relatives who live on their own can use a stairlift to access the upper parts of the house without any issues. This will reduce the disruption of their lives which happens when a downstairs bedroom has to be created.
Automatic Cut-Offs for Cookers and Gas
One of the ways that older relatives like to maintain their independence is through the cooking of their meals instead of getting them delivered or waiting for a caregiver to do this.  However, if you have an elder relative with Alzheimer's or dementia this can be very dangerous. In these situations, you need to consider all of the live-in care solutions.
Those with memory problems can struggle to cope with most daily tasks including cooking and they could leave cooking unattended or forget to turn off gas-powered appliances.  Not only will this increase the risk of fire, but it is also dangerous for the person as they could burn themselves on dishes that they did not realize were hot. To combat this, there are devices that can be fitted to gas-powered equipment and cookers which automatically turn them off when they are not attended.  Fitting these devices will give your loved on the independence they want, but ensure that they are safe as well.
Employing a Carer
It is important to note that you can never make a home completely hazard free. In these cases, the only way that you and your other loved ones will have full peace of mind is by knowing that your elderly relative has someone on hand to offer them both support and care.  Carers can also ensure that they are always safe.
If your elderly relative does not want to move into a care home or an assisted living facility, a good alternative is a live-in carer.  Private care at home is actually more affordable than most people realize and there are many in-home care packages that can be tailored to the needs of your elderly relative.  
The live-in care worker will be able to help with a lot of tasks from cleaning to cooking and helping your relative wash. They can also take them to social events and appointments that they have. The private care agencies will match their clients with the carers who share hobbies and interests to make life easier. When this is done, the carer can provide your relative with mental stimulation and companionship that they need.
There are a few changes that you need to make to the living space of an elderly relative whether they live on their own or they have moved in with you. These changes can make a big difference and keep them safe.
Related reading: