Last Updated on
Your bedroom needs a touch-up every now and then. You spend an average of eight hours in there. So, it is only fair you keep your sleep sanctuary in mint condition.
A bedroom redo does not have to break the bank. The following are simple DIY and cheap tasks that will give your bedroom a fresh look.
What's Inside?
Organize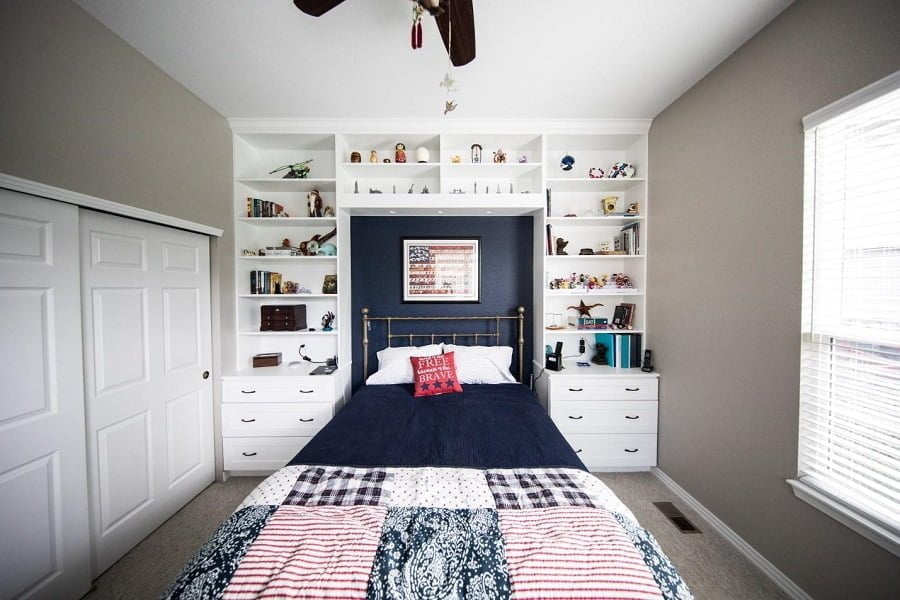 A cheap and smart way for a bedroom redo is to move things around and get rid of unnecessary stuff. For instance, you probably don't read physical books anymore. So, get rid of that bookshelf and donate the books to charity.
Focus on functional organization. For instance, the dressing table could benefit from natural light. So, put it near or directly opposite a window.
Also, try and create visual balance. In a bedroom, the focal point is the bed. Try and put it in a more central position. Then figure out the most sensible position of other items based on the location of the bed.
Paint the Walls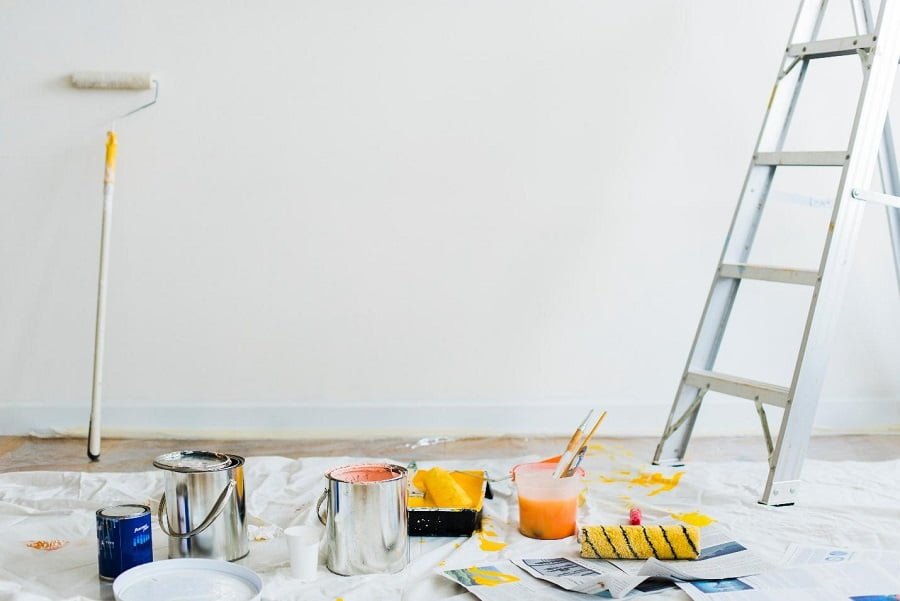 Is your bedroom too dull? A fresh coat of paint might be what it needs.
Here, the choices are limitless. However, find a colour that brings out the mood and atmosphere you want in your bedroom.
Since it is a sleeping area, you want a colour that illuminates calmness, warmth, and cosiness. The calmest colour, according to experts, is blue. White, pink, cream and green are other colours common in bedrooms.
If you are not sure what you want, you could never go wrong with neutrals. In fact, neutrals allow you a lot of freedom when it comes to décor. For instance, with neutral grey walls, you can add a pop of colour using literally any other colour, even white and black.
Reuse
You do not have to throw away old pieces of furniture. Try and salvage before dumping. For instance, a coat of varnish or paint can fix a few scratches on your dressing table. If paint won't work, how about a table runner? Similarly, new dressing might be what your bedroom sofa needs.
The same goes for a mattress. If your mattress is still functional (it is comfortable and firm) but looks old, or has surface stains, consider a mattress cover. Speaking of stains, do you know how to clean mattress with pee?
Throw a Rug on the Floor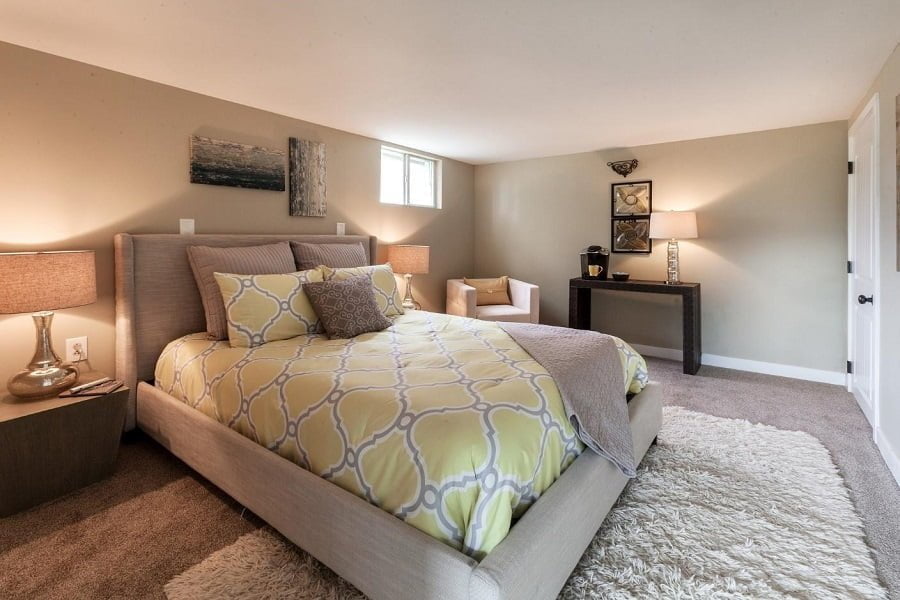 Does the flooring in your bedroom look tired? A rug could make a big difference.
To start with, you can use a rug as a temporary fix to damaged carpeting. In addition, a rug adds colour – it accentuates an otherwise monotonous floor. More importantly, rugs add cosiness to a room. The feeling of stepping on fluffy fabric when you get out of bed is simply comforting.
Since rugs come in different sizes and designs, you will find the right fit for your style.
Buy Second Hand
On a strict budget, you want to buy stuff at the lowest prices. Well, second-hand items are cheap. Remember, even though you are not the first owner, a second-hand item is new to you.
An excellent place to find gently used bedroom furniture and fixtures is a local Habitat Restore. There, you will find anything from dressers to closet doors. And, you will be contributing to a charitable course as the proceeds usually go to homes for the unprivileged.
Smart Storage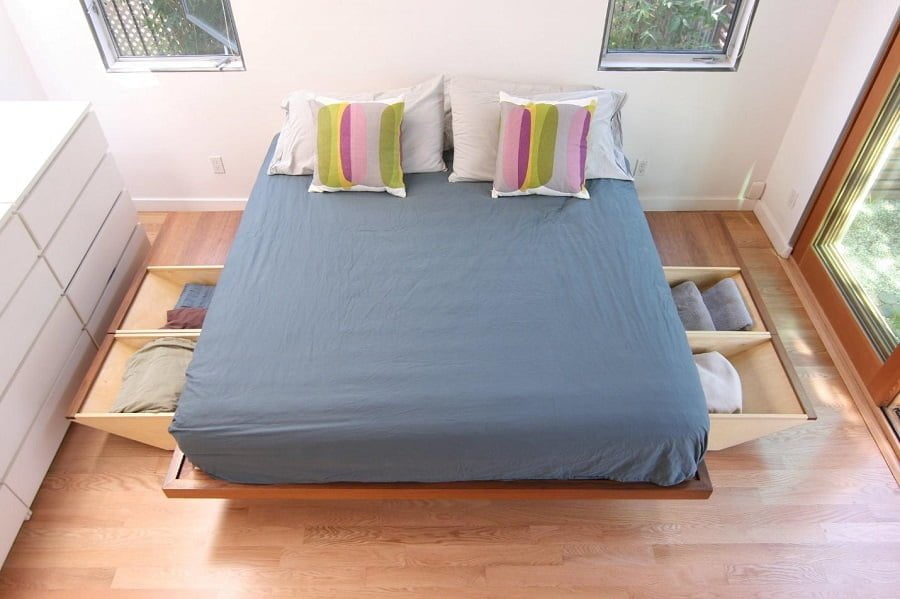 Insufficient storage is the leading cause of clutter in a bedroom. Bringing in new storage only adds congestion in an already small space. Instead use crates and boxes, which you can slide under the bed. Or, if your budget allows it, have custom-built drawers under the bed.
Besides, you might find your dresser to have sufficient space if you master the art of folding and use drawer dividers. The same case applies to the closet – a closet organizer will help create more space.
Related reading: