Last updated on May 8, 2022
It's not about just any hotel but the fancy 5-star suite that you see on the covers. And yes, it can provide a lot of inspiration for your own bedroom design. Here are 5 ways on how to create this style. Read on!
From the exquisite accessories and furniture to the stimulating palette, every component of your home is designed to increase your sense of relaxation and comfort. After all, it can be quite disheartening to go out and return to your boring bedroom at home.
If you have fond memories of the hotel that you once stayed in, you can use them to create your hotel-inspired, cost-efficient bedroom at home. You can get tables and chairs from trusted hospitality furniture providers such as West Elm, Wayfair, Style Nations, and then add tailor-made curtains, linens, and other accents.
Here are five ways to design your hotel-inspired bedroom from scratch.
Select a Theme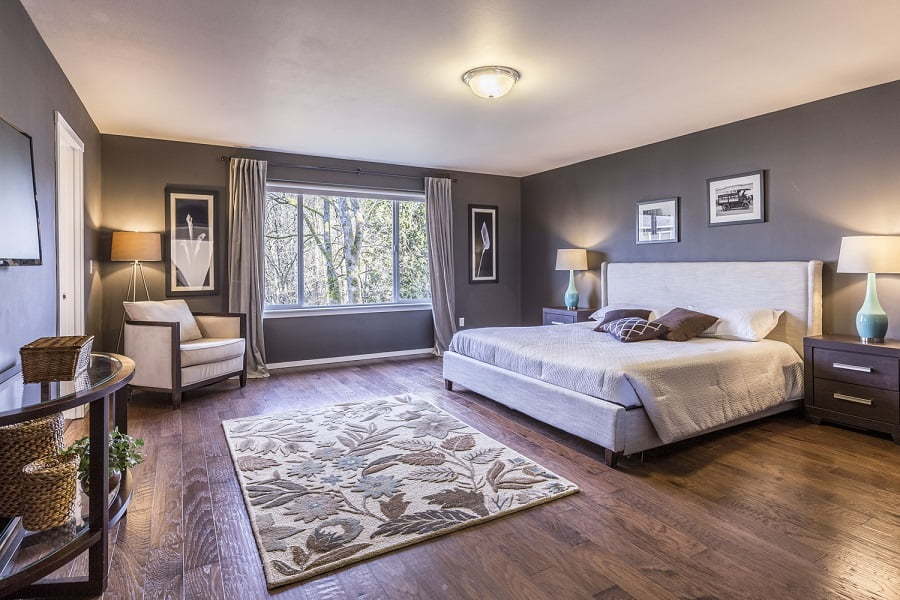 Look for furnishings and choose accessories that can be combined to establish the kind of space that is pleasing to the eye. Combine objects and furnishings with various styles that can make your area seem chaotic or complicated; something that is opposite to what you want in your bedroom.
Look for a potential theme through the interior design themes on the Internet, design books, or magazines. Take screenshots or pictures that are pleasing to you. Collect a group of photos for inspiration and check them out when choosing your accessories and furnishings.
Select a Color Scheme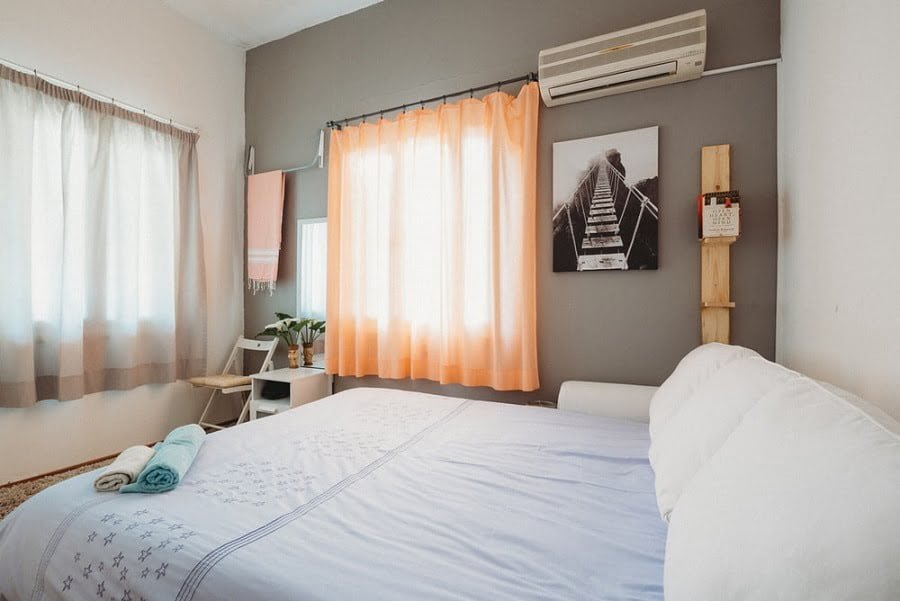 Your chosen color may have a massive effect on the appearance and atmosphere of your bedroom. You can make a statement through a bold shade or choose something neutral. Minimize the number of colors you use since two or three is ideal. If you wish to have a more relaxing retreat, do not go for bold or bright tones, but choose more neutral hues. If your favorite color happens to be sharp or bright like red, look for something relaxing and have a more in-depth interpretation of it, such as maroon or rust, for instance.
Instill Comfort Through a Seating Area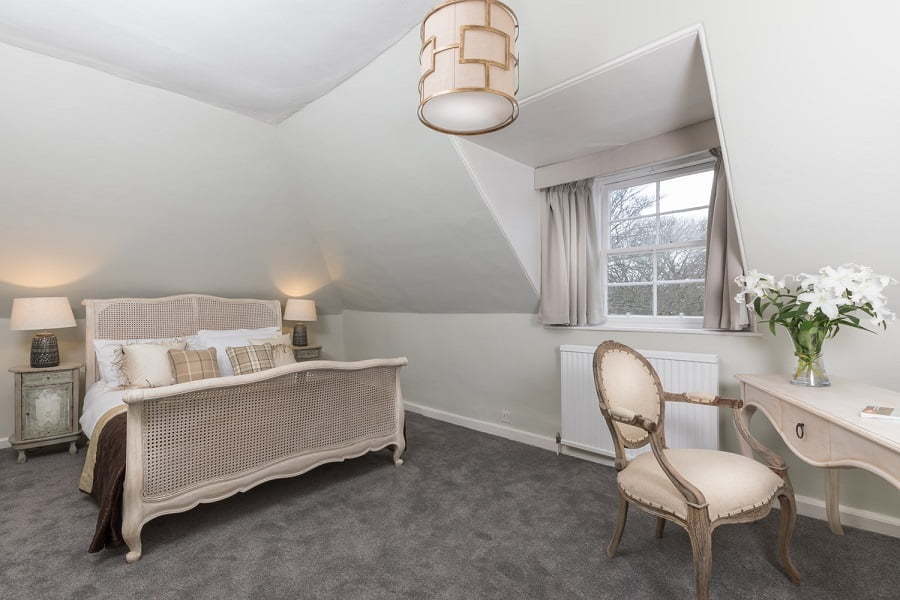 If your space allows it, design a seating area in your bedroom. A seating area gives a spot to rest without having to lie down on the bed. In hotels, seating areas are usually offered to designate a welcome space for guests or a place for watching TV or reading a book.
A side table and chaise lounge will work ideally the same way as two chairs facing one another with an ottoman between to rest your tired feet. The pieces that you choose should be comfortable and of good quality for sitting. Put additional cushions to support the lower back and select fabrics that suit the theme of your room or your color scheme.
Invest in Quality in All Areas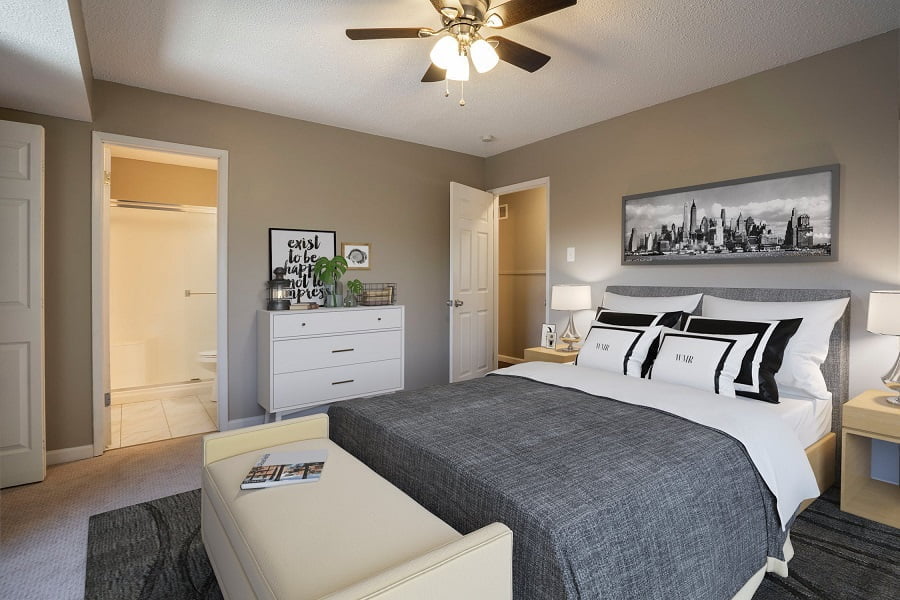 High-class hotels look vibrant as they are because of what is on the line – soaps, furniture, linens, and more. You can recreate this in your bedroom through some purchases of plush linens and comfortable pillows.
Look for numerous exceptional furniture pieces. Reading and resting can be worth it through a profoundly padded headboard. A bench at the front part of the bed adds a hotel-like appeal to your bedroom. Look for furniture pieces online, in department stores, or in catalogs.
Have a Lighting Scheme to Establish Mood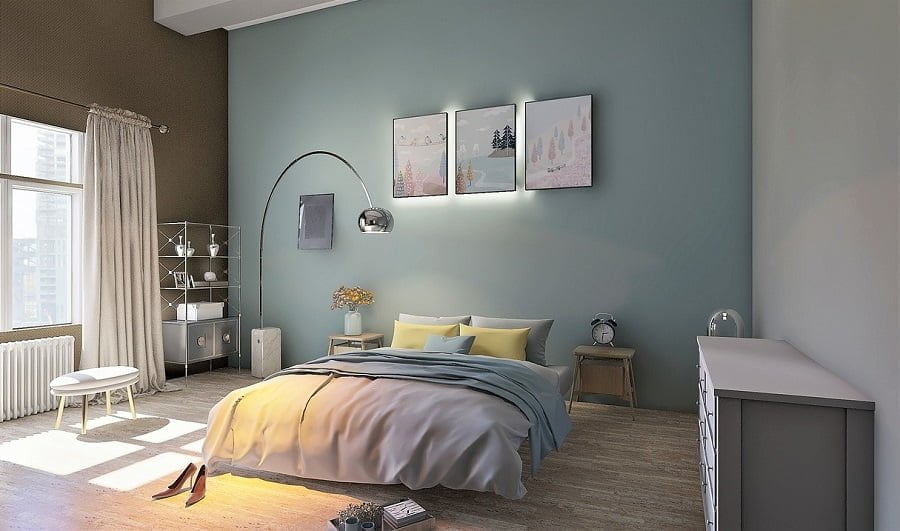 Multiple lighting options are crucial in designing a space that exhibits serenity and elegance. Ambient lighting, for instance, gives ample light to your room. This type of lighting has numerous forms, that include valance and soffit lighting, floor lamp or wall fixtures, and recessed or ceiling-mounted fixtures.
Task lighting can be used to illuminate an area to be used for specific activities. Task lighting can be used in bedrooms to provide light for dressing, studying, reading, and more.
Accent lighting may be used for drawing attention to specific objects like bookcases, plants, and art pieces. Track or recessed lighting is frequently utilized for accent lighting and usually is adjustable so that light can be well-focused, especially on small objects.
When your hotel-inspired bedroom is complete, you may add accents and small touches. You can personalize your room according to your preferences and needs. Enhance your bedroom to be elegant, warm, and cozy, just like your favorite hotel.
Recap
Liked this article? Here's what you can read next: