Last updated on October 25, 2022
Want to create a cozy and beautiful book nook at home? Here are six ideas that will inspire you. Read on!
There is no better place to gather inspiration than Instagram. From fashion tips to DIY tricks, this social media platform is perfect for those with a creative mind. One of the coolest interior design trends circling Instagram at the moment is the 'book nook' – where people have made a cozy little hidey-hole in their home which is perfect for snuggling down and reading in.
Though this is a brilliant idea, many aspiring interior designers don't know how to go about creating a book nook which looks photogenic enough for Instagram. And so, today we're going to be giving our readers some advice on creating an Insta-worthy book nook in their home. Keep reading to find out more.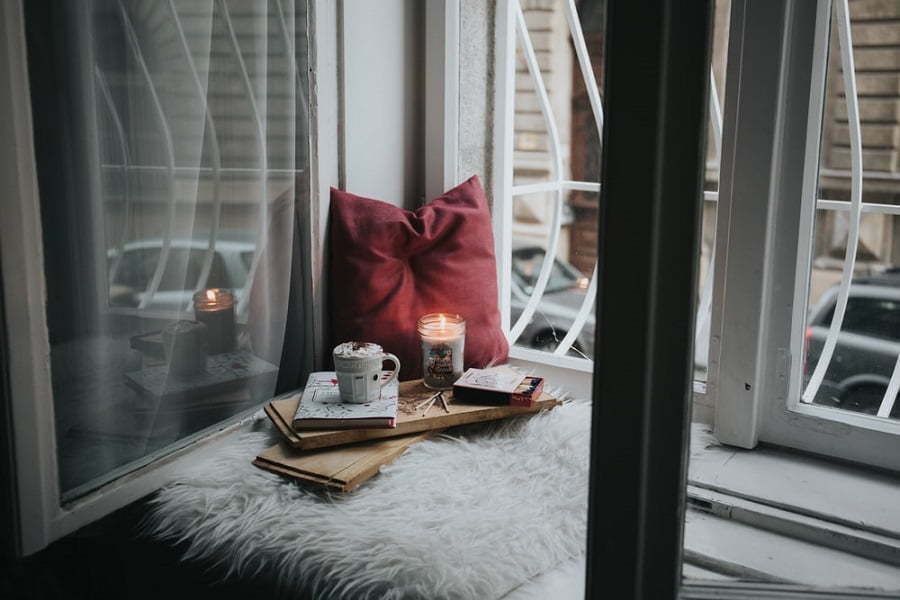 Measure the Space
First things first, you should designate an area for your book nook. You don't need to use an entire room because these spaces are supposed to be cozy. We recommend choosing a little corner that is otherwise unused in your home. Once you've found your ideal area, then it's time to measure the space and figure out the dimensions, so you know exactly how much you're working with.
Plan a Layout
Now you have your measurements, draw an outline of the space. With this, you'll be able to find the optimal layout for your book nook. If you already have bookshelves you'd like to fit into this space, this will help you visualize how they'll look. For those who are planning on buying new furniture, check the dimensions and sketch how you would arrange things using your layout. Though things don't always look the same as they do on paper, having a plan is a massive benefit when you're working with a small amount of space.
Creative with Storage
Being smart with storage is essential to ensuring your book nook is suitably cozy – but not cramped. Maybe customize your bookshelves so they are perfectly snuggled into the corner, or place down a couple of pull-out drawers. Decorative baskets can also look lovely. Whatever you think looks nice and works is best. You should avoid overfilling the space, though. Otherwise, the area will look messy and not very photogenic. Consider the cost of storage and see what other options you have at your disposal for your leftover books and ornaments.
The Lighting
As book nooks are tucked away in the corner, they can become very dark and claustrophobic if you're not careful. That's why it's important to ensure you have sufficient lighting. When planning your book nook, try finding somewhere which is close to natural light, so this can freshen up space. Many book nooks are framed around a bay window for this reason. You should also place light sources everywhere around the nook, such as standing lamps or fairy-lights on the bookshelves.
Soft Furnishings
Book nooks are supposed to be cozy and so we recommend choosing furniture with soft upholstery, as opposed to leather or rattan. For example, crushed velvet or patterned fabric chair would be sumptuously cozy. Don't be shy about adding blankets or cushions, either. Not only will these furnishings make your nook more aesthetically pleasing but also make sinking into a book easier than either before.
Ornaments
For the finishing touches, place some ornaments around your book nook. These little details will make everything look picture-perfect. Potted plants on the bookshelves are popular, alongside decorative book stands. Some picture frames and novelty adornments are also a good idea. Just remember to tie everything together using the same aesthetic or colors.
To round it all up, use an Instagram story maker and make your new decor vignette shine.
Now you've read our guide on creating an Insta-worthy book nook, put your creative skills to the test, and create the perfect space for snuggling down and reading in.
Liked this article? Here's what you can read next: