Last Updated on
Looking to buy a new bed frame for your bedroom? Do you know what to look for to make the right choice? Read on to find out!
We all want the best quality of sleep at night. This is especially true for those who spend most of their day outside of their homes. The importance of having a comfortable bed cannot be emphasized enough because a huge chunk of our sleep quality depends on the comfort we get from it.
If you are someone who has been struggling with falling and staying asleep for a long time, check on the smallest details like your bed frame. You may have been settling for a low-quality bed frame, hence, you end up having disrupted sleep or body pains upon waking up.
Investing in a good bed frame not only gives you tons of health benefits. It also adds to the relaxation you get from your bedroom vibe. Your bed frame can add up to your room's overall aesthetics and leave you feeling satisfied and well-rested for a long time.
What's Inside?
What Makes a Good Bed Frame Purchase?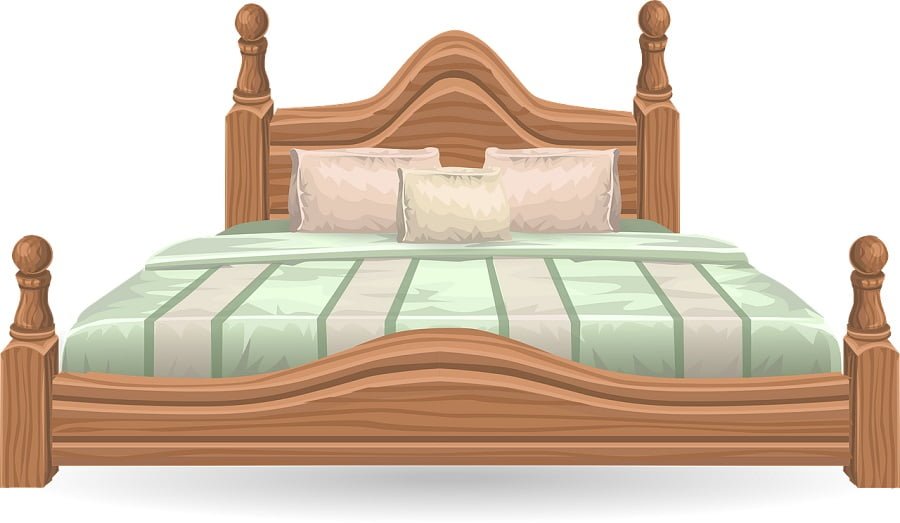 A bed frame is an essential part of your bedroom. This can last for a long time, depending on how frequently it is used and the quality of the material used to make it. So to make sure you purchase one that can deliver the best sleeping experience, keep these guidelines in mind before buying one.
A Good Bed Frame Should Fit Your Mattress Perfectly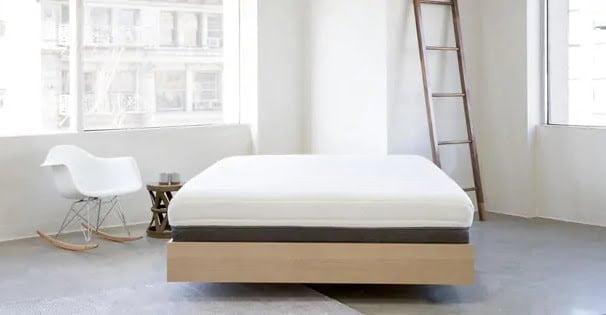 If you are after changing the bed frame, knowing the size of your mattress is vital. It is not a good idea to head directly to a store or order one online without knowing the right size to get. Check if you have a queen mattress so you can order a queen-sized bed frame.
If you have a king-size mattress, consider an eastern king or a California king bed frame. Getting a bed frame that is too small for your mattress can put you at risk of falling off the bed. Meanwhile, getting a bed frame that is too big for your mattress can destroy your room's aesthetics and get you rolling over an uneven cushioned surface.
Make Sure the Bed Frame Compliments the Size of Your Room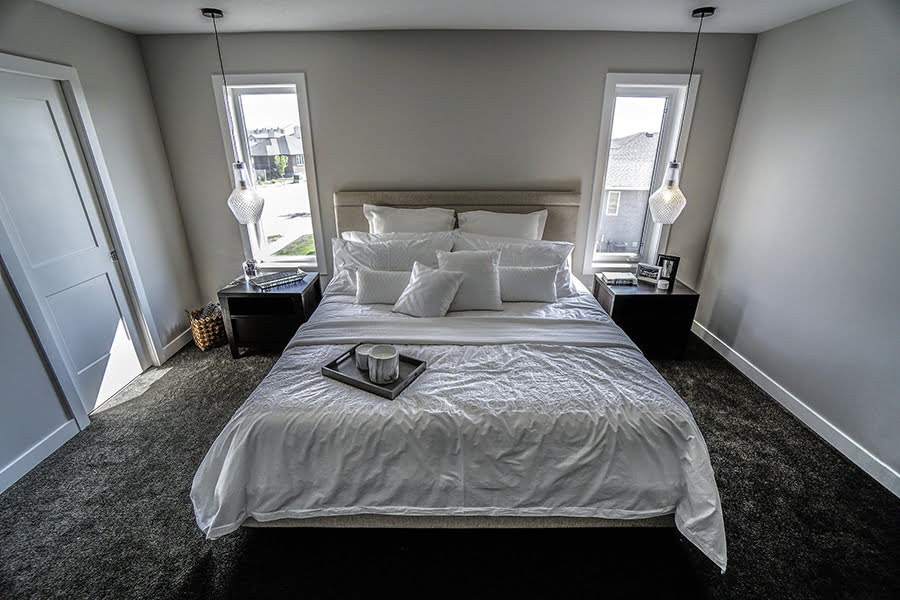 Not everyone gets to work in a spacious bedroom. So if you are to purchase a bed frame, make sure to check and measure your space. There are a lot of newly designed bed frames that can complement small spaces. If you get a bed frame that is too big and bulky, you may end up with a room that looks cramped and crowded.
Your Choice Can Vary Between a Box Spring and a Platform Bed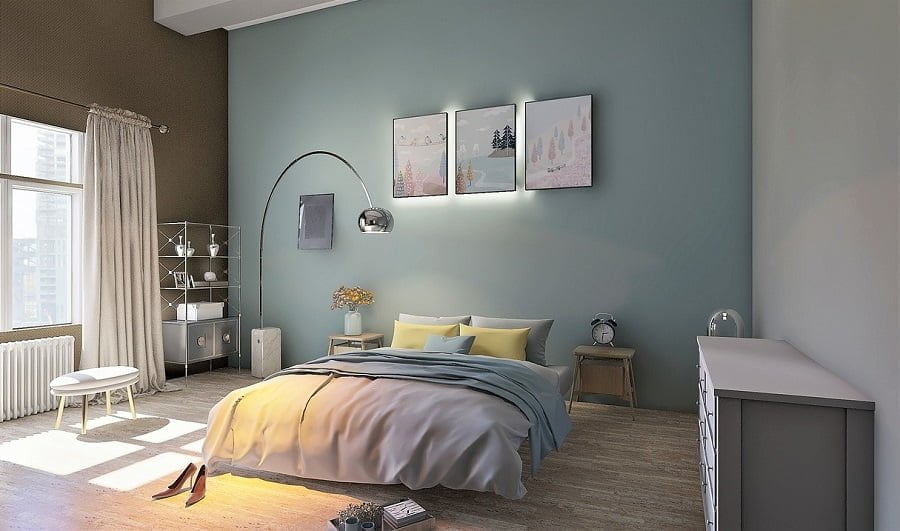 The choice you have to make on whether you should purchase a platform bed or one with a box spring truly depends on your needs. While some platform beds are easier to work with because a mattress can do the trick, there are still those that can accommodate a box spring. The deciding factor for this one actually depends on the firmness you want and need. People who have back pains and back problems should be careful in choosing one as their comfort can be affected by their choice. 
Make Sure to Leave a Good Proportion with the Room's Ceiling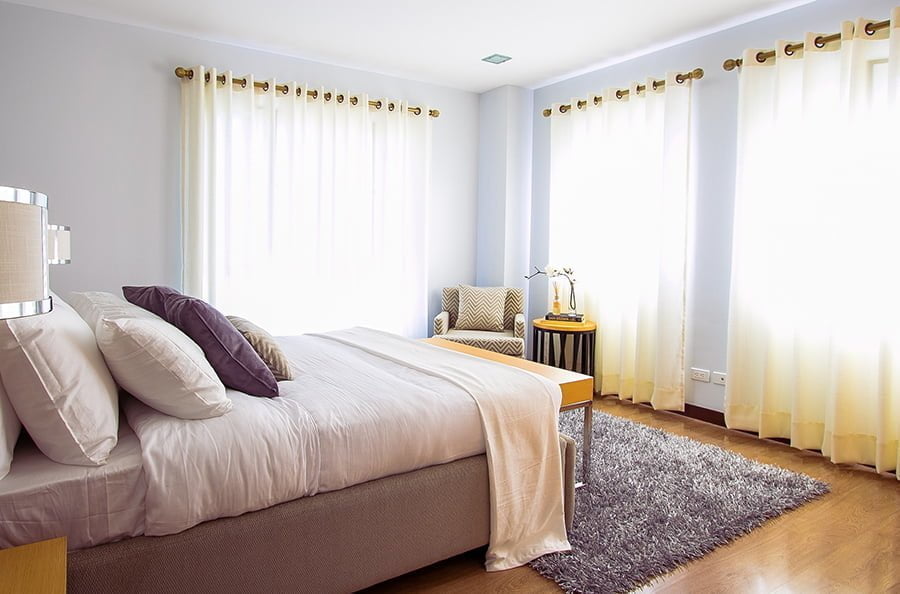 It is essential to have the measurement of the bed to your ceiling well planned. You may purchase a good-looking bed frame that fits your mattress well but may end up eating up most of the space in terms of its height against the ceiling.
Your Bed Frame Should Never Compromise Your Room's Aesthetics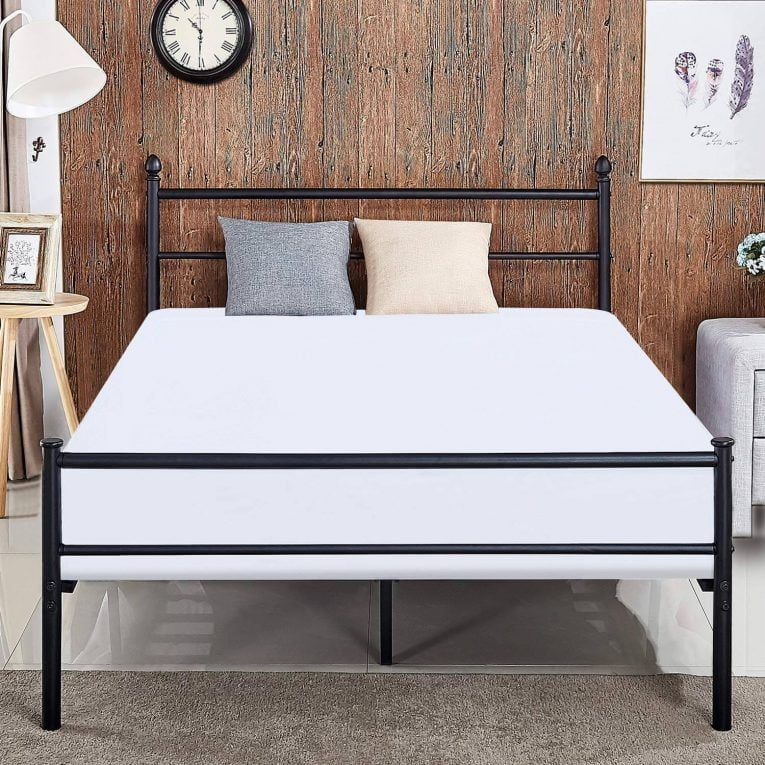 According to thesleepadviser.com, even with all the factors considered, your bed frame should always contribute to your room's overall appearance. What good is a bed frame if it gets your space looking cramped and messy? Go for a bed-frame with a material that compliments your room's aesthetics. You can go for a bed frame made of metal, wood, wrought-iron, leather or brass. This will depend on how you express your style and taste when choosing one.
Get One That is Durable and Sturdy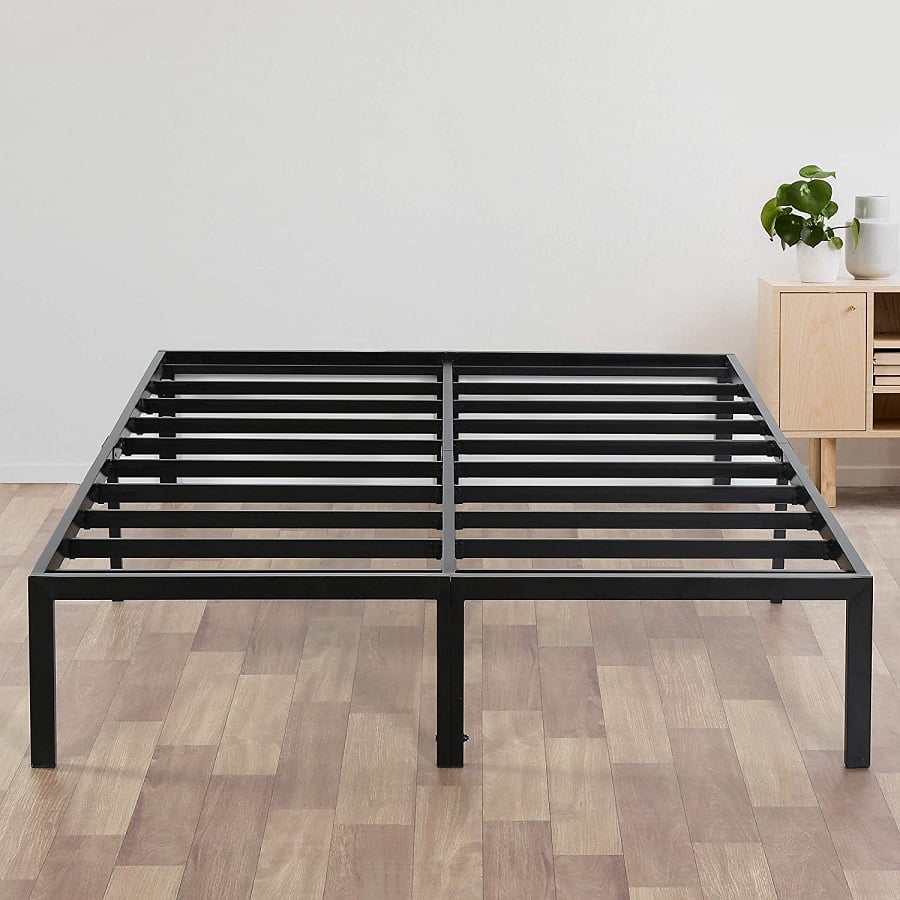 When choosing a bed frame, aesthetics can play a part. You can choose from different types of materials that make them. However, it is important that your bed frame is built to accommodate the size of your mattress. Another factor to consider would be its capability to accommodate the weight of its users.
If you have a household that has people sharing one bed, go for one that is heavy-duty. This applies the same if you have a household who is used to having visitors over. You should also make sure that it can accommodate rough play for kids who may be jumping over the bed from time to time.
Purchase a Bed Frame That Gives Value for Your Money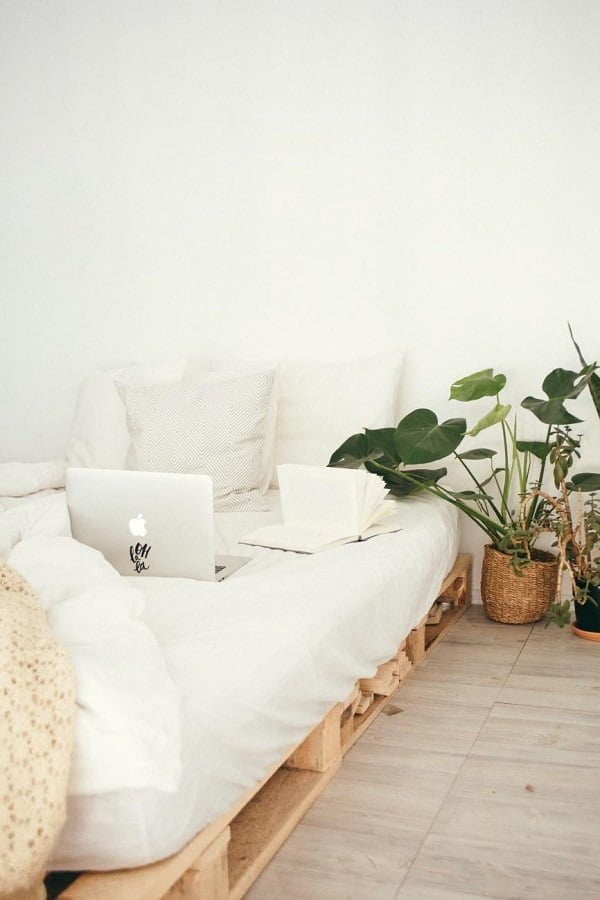 When looking for a bed frame, its aesthetics, size, shape, and quality is important. However, it would be a good idea to set a specific amount for your budget. This will make the purchasing process easier because you can eliminate other options that do not fit your budget.
Once you have the options narrowed down, you can then proceed to choose the features you want in a bed frame. There will be expensive options but may be made with low-quality materials. On the other hand, there may be more economical options made with high-quality materials. Knowing all these can give you an idea of whether the bed frame you are purchasing is worth the price.
A bed frame should always be of high quality as it serves as a support for the mattress and its user. This contributes to the quality of sleep and the amount of comfort a person gets when lying on it. Choosing the right type of bed frame can give you tons of health benefits and can spare you from encountering problems down the line. With all these guidelines at hand, you can surely find the best bed frame for you.
Related reading: