Last updated on May 8, 2022
Here's a short guide on how to be a responsible landlord and keep tenants happy. Read on!
Approximately 10.6 million Americans generate money from rental properties and 89% of these landlords use rental income to finance the maintenance and repair of their properties, according to a report published by Flex. The most common issue landlords face is finding good tenants for their rental property, especially when you have invested in a multi-tenant building. As a landlord, your responsibility does not end when the property deal is signed and the tenant moves into your rental property. Instead, this is just the beginning.
To keep tenants satisfied, it's important that the landlord takes care of the property repair and maintenance to an adequate standard. Paying utility bills, performing regular inspections, following all applicable safety codes, and maintaining the insurance are just a few of the crucial responsibilities of every landlord.
What's Inside?
Provide Your Tenants with a Habitable Home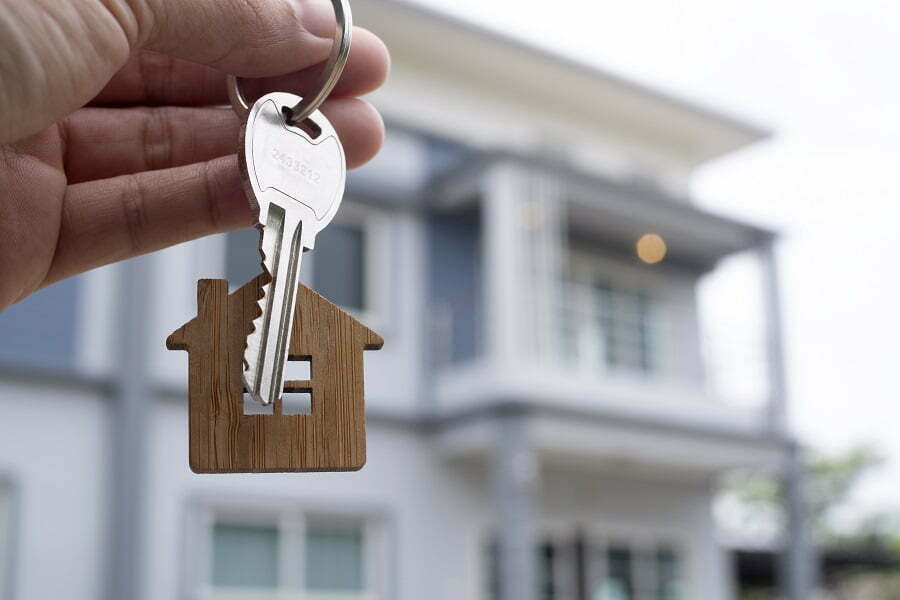 The apartment or house you offer on rent must be in good condition. It must comply with the safety codes outlined by the relevant authorities. These can vary depending on where you live.
In general terms, these are common requirements for a rental property to be considered habitable:
Electric wiring must be up to safety codes
No broken doors and windows
A robust roof
No allergens, contaminants, or pests
Robust lock mechanism for the tenant's protection
Proper plumbing systems
Following Safety Codes
The first and foremost responsibility of any landlord is to comply with safety codes. These laws can vary depending on where your rental property is, so it's important to go closely examine the landlord-tenant laws in your area to gain a strong understanding of the safety requirements.
Here are some common safety codes every landlord must comply with:
Check the number of smoke and carbon monoxide detectors that are required by law to be installed in rental properties
Consider the hazards associated with lead paints and take necessary actions to remove them from your building if applicable
Hire professionals to remove mold, mildew, and other allergens
Use a fire retardant and other fire safety tools
Pay close attention to weather laws
Additionally, you must install modern and robust door and window locks to guarantee maximum safety to your tenants.
Insurance Requirements
It is the responsibility of the property owner to ensure your property is fully insured. Knowing that your apartment is safe from flood, fire, and other damages will give you peace of mind.
Insurance that offers coverage for renting is highly recommended, but if you can't get the tenants covered, consider buying insurance that covers at least the physical structure of your property. This insurance should cover the appliances and all possessions in your rental building.
Property Maintenance
Another major responsibility of all landlords is to perform regular maintenance in order to keep their property in tip-top condition. Not only will this keep your tenants content, but a well-maintained property minimizes safety risks, not to mention protecting your investment over the long term.
Good property maintenance should include:
Smoke detector inspection
Gutter cleaning and maintenance
Technical inspection
Roof inspection
Maintenance is a basic requirement for all rental properties, regardless of how satisfied your tenants are with your property. As a landlord, you must consistently conduct all required maintenance and immediately action necessary repairs. The sooner you fix any problems, the happier your tenants will be.
Additionally, regular maintenance prevents small problems from becoming major issues that could cause significant damage to your property and cost much more to fix. A leaky sink requires only small repair services if it's addressed immediately. The same can cost you hundreds or thousands of dollars on floor repairs and mold removal if it isn't fixed in a timely manner.
Repairs
Some tenants are willing to finance the repair cost of the small plumbing issues or electrical errors, but for major issues, a landlord must call a professional and get the problem resolved as soon as possible. Regular repair is the responsibility of the property owner, not the tenant. Depending on the complexity of the issue, you may have to finance large repairs like rewiring electricity or replacing the roof.
Do not attempt repairs and maintenance on your own, unless you are a licensed professional. Contact a qualified expert to get the work done properly. In some US states, the tenant can withhold the rental payments if necessary repairs are not done.
What Happens if a Landlord Fails to Meet their Responsibilities?
You might end up losing the tenant if you fail to keep your property in good condition. If an unaddressed problem poses health and safety risks, the tenant could even take their landlord to court. Alternatively, the tenant can hire a professional to make the repairs and deduct this fee from the rent.
Liked this article? Here's what you can read next: