Last updated on October 1, 2023
Want to prevent technology from becoming a home decor eyesore? Here are 7 smart ways how to hide home technology seamlessly.
Your home's interior is a place to showcase your unique style, taste, and passion. However, there's no denying that the internet of things (IoT) is changing the way homes are designed. It's estimated that by 2020, the average U.S home will contain more than 30 internet-connected devices.
However, with technology comes endless wires, controls, and interfaces. Therefore, when adding technology into your home, it's essential that it is integrated cleverly into your home's existing design to ensure that your home decor looks beautiful and streamlined throughout.
Go Wireless to Up Your Home's Beauty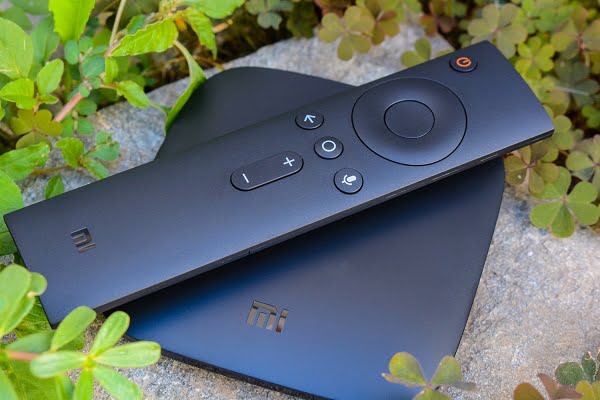 One of the best ways to prevent your interior design from being impacted by technology is to choose wireless systems. With homes packed full of televisions, games consoles, DVD players, and black boxes, the number of wires and cables traipsing down your newly wallpapered wall and a wooden floor will do nothing but ruin the overall appeal of your home. Thankfully, innovative technology combined with the internet of things means you can enjoy the latest gadgets in your home without upsetting your decor.
Conceal Your Television with a Classy Feature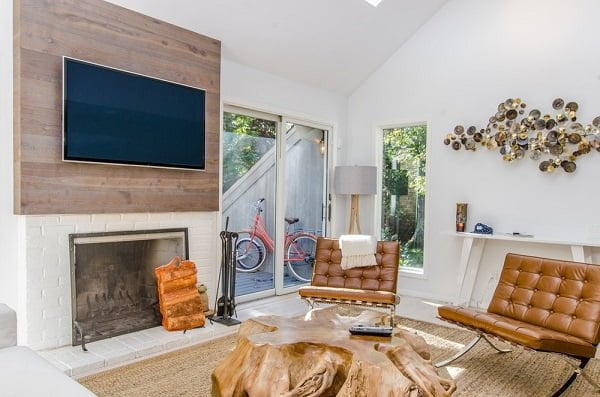 The latest data from the U.S Energy Information Administration reveal that the average number of televisions in the typical American household is 2.3. But with TVs seemingly getting larger and larger that huge dark screen on your chimney breast can really interfere with your feature wall. Therefore, concealing your television is the perfect solution. Placing your TV inside a solid oak cupboard is a great way to ensure your screen is seen only when you want it to be seen and that your home looks constantly classy. For even fancier concealment, consider installing your TV behind a classic mirror or sparkling glass splashback. TVs designed for this purpose only become visible when switched on. Furthermore, your home's design will benefit from a gorgeous glass feature.
Light Up Your Home without Ruining Your Paintwork
The lighting in your home is one area that you can't afford to scrimp on. Smart lighting is a growing trend in America right now. New figures reveal that the demand for smart lighting in U.S homes will increase from $945 million by the end of the year to a staggering $4.4 billion by 2025.
One of the most significant advantages you'll get from choosing to install the latest technology in your property is that smart lighting systems are wireless. Therefore, you'll have no wires hidden behind or in front of your walls. Thus, there will be no need for plastering work and a patch-up paint job to be completed every time you seek out new lighting.
Integrated LED lighting systems can be seamlessly fitted to your walls and ceiling for a sleek and stylish finish. This is then controlled by a practical lighting control system which will even allow you to change the color of your lighting, thus further boosting the ambiance of your home. (See how you can make LED lights turn on when a door opens.)
Choose Invisible Controls for a Flawless Finish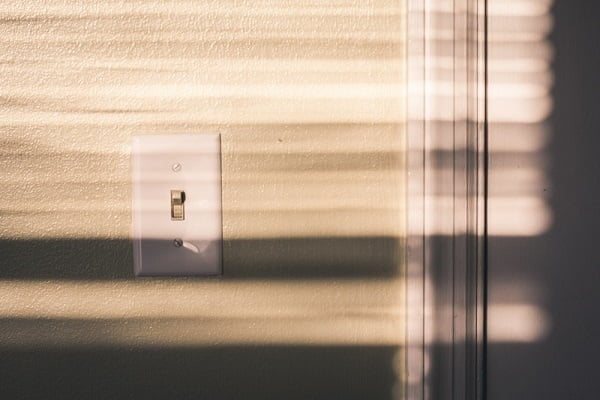 There's nothing worse than having to cut in paint or wallpaper around a light switch. Slip up, and you're left with paint all over your monochrome switches and an unsightly feature on the wall. So, why not ditch the light switches altogether and replace them with invisible controls? Lights controlled by motion sensors are the ideal alternative as they'll light up the room as soon as you step in. As a result, it will look stunning at all times. And, your paintwork and wallpaper will be spot on time after time, too.
Install a Secret Sink to Keep Everything Streamlined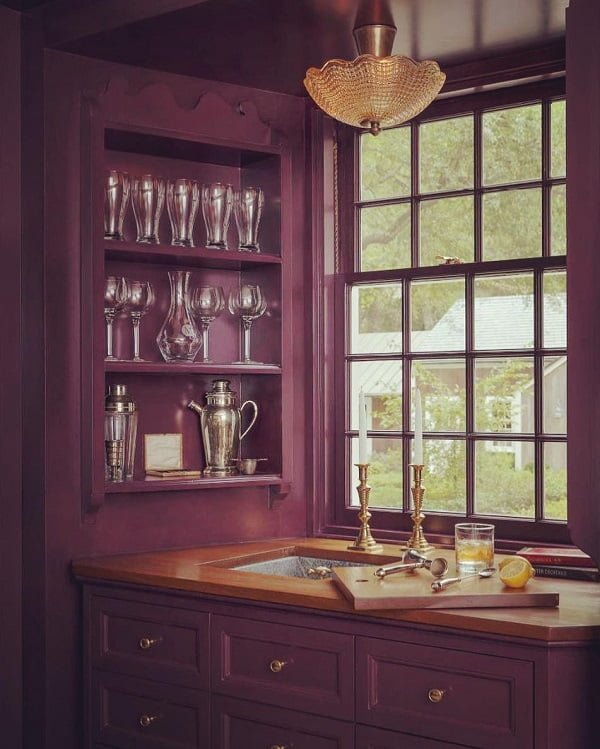 In the heart of the home, the sink can take up a large proportion of the worktop space. This is inconvenient, and it means less beautiful stone worktop on the show, as well as an unsightly break in the flow of your countertop. But technology can put an end to this problem. Hidden sinks which are revealed following the wave of a hand, are a cutting-edge trend that will ensure your costly and lovingly designed kitchen remain flawless. What's even better is that they're incredibly convenient, too. There's no need to mix and chop products on a separate countertop. Therefore, you won't be traipsing utensils from one part of the kitchen to the other, so there's less risk of ruining your checkered tiled floor with pieces of food.
Choose a Smart Fireplace for a More Aesthetically Pleasing Home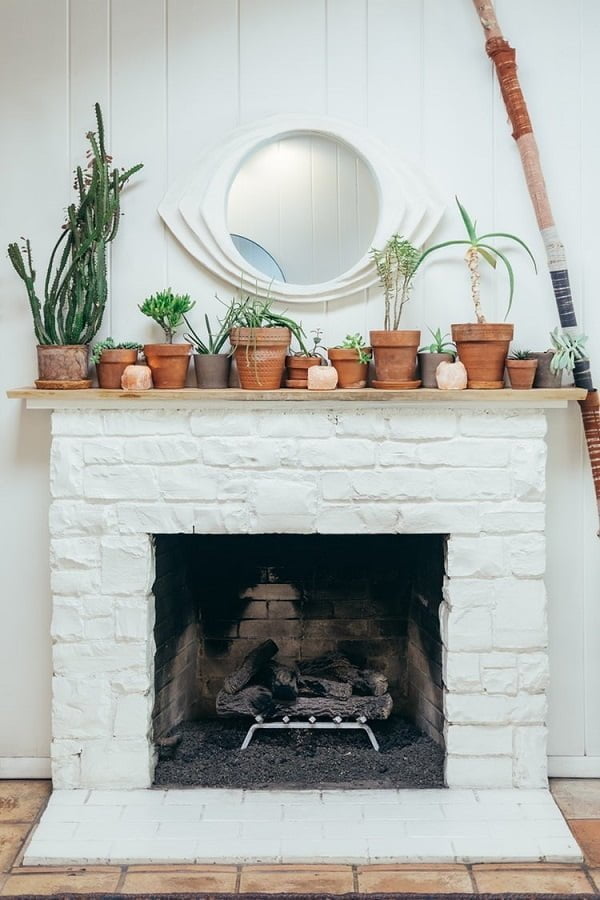 Fireplaces are a staple feature in any home. Just the look of one brings a warm and comforting feeling. However, they can be messy due to the ash and soot they create, which runs the risk of spoiling your contemporary sitting room rug. But, by choosing a smart fireplace in the form of ethanol, a smart, controlled system, you'll never have to worry about black ash again. Smart fireplaces also come with the added bonus of not requiring a flue. As a result, your beautifully crafted architecture will remain in one piece. Instead, a simple and minimal ethanol burner which is minimally intrusive can be installed just about anywhere in your home. These modern designs will genuinely fit right into your existing decor as they're simply pleasurable to look at.
Hide Large Speaker Systems within Your Decor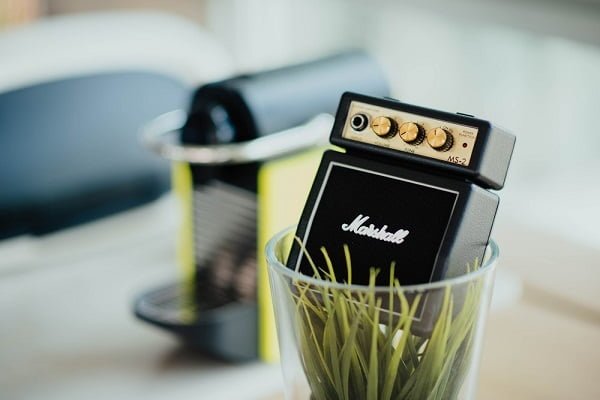 Traditional speakers and surround systems can take up a substantial amount of space, even in the most generous of rooms. However, wireless speakers can become a seamless part of your home's interior without anyone suspecting a thing. If you're after a nifty and innovative hidden speaker system, opt for ceiling or wall loudspeakers that are plastered over the following installation. These are a great interior design solution as they don't impact your overall layout at all. Alternatively, specialist speakers built into furniture, ornaments, and accessories can update your home's design and provide top-quality entertainment.
Technology is a must-have feature in a large number of homes. However, too many gadgets can interfere with the overall flow and design of your home. Therefore, it's important to consider your tech decisions wisely and choose pieces that add a seamless value to your property.
Recap
Liked this article? Here's what you can read next: