Last updated on October 3, 2023
Here's another reason (or actually seven) to take on a new home project. It can raise your property value significantly. Here's how!
If you're like many homeowners, you understand that your house is a reflection of your taste and preferences. It's important to add value to it because, like other assets, it's market value can diminish over the years. Fortunately, you don't need to throw away good money to improve your home's aesthetics and functionality.
Although you can start redecorating your home by yourself, some home improvement projects will require the services of a licensed contractor or tradesperson. When you've decided to make changes to your home, you need to consider these factors:
Your budget: Depending on how major the renovation or remodeling is, you should assess whether you have the funds to ensure the project is finished without delays due to financial constraints.
Your time: Who will oversee the home improvement project? It requires time and knowledge to manage renovations, no matter how big or minor it is.
Your contractor: A licensed contractor has the tools, workforce, insurance, and experience to handle home improvement jobs. It's crucial to find one that you can trust in adding value to your home through the renovations.
Many homeowners want to improve their homes for different reasons but don't know where to start. You should seek the services of or, at least, consult a professional contractor in making your home more functional and attractive. By adding value to your home, you are adding a great sense of pride to the structure.
What Are The Benefits Of Home Projects?
Adding a new kitchen or even updating the existing one can bring a dramatic change to any home's appearance. If you are considering embarking on house projects, the first thing you'll need to think about is whether the changes will improve your home's value.
There are many things you can do to make your home more appealing. For example, you can have carpeting installed in your bedroom to make it cozier. You can also purchase and install new appliances to replace or update older ones. Home remodeling projects are beneficial because it increases your home's value when you improve its aesthetic and functionality.
In case you decide to sell your house someday, you will be glad to know that your home project investments were worthwhile. Your property will be an attractive piece of real estate to potential homeowners or home buyers who know what to look for in a house for sale.
Another important benefit of a home renovation project is keeping your home continuously safe and secure for all family members. Understanding the home areas that require updating means you will check potential hazards in the home that need repairing or replacing.
Home Projects That Raise The Value Of Your Property
Kitchen Remodeling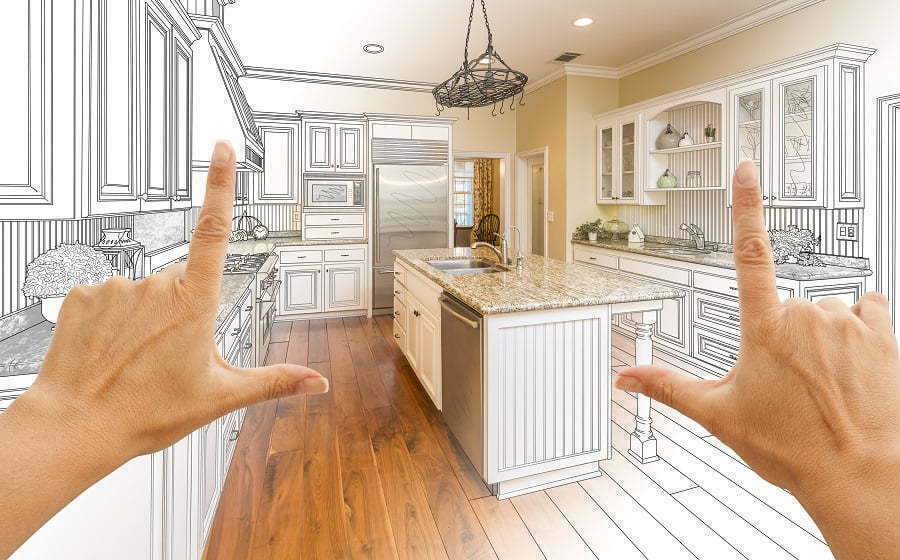 Remodeling a kitchen usually involves complicated construction changes. You may need a licensed contractor to work out the renovation of your kitchen. One of the easiest ways to update the style of your kitchen is to add a new countertop. There is a countertop for just about any budget, whether you're considering a granite or marble one.
Remodeling a kitchen can be achieved even on a budget. If you do not have the budget to hire a contractor to work on the project, there are many resources to help you achieve the look you want. Several websites on the Internet can provide you with ideas and photographs of many different types of kitchens. It would be good to spend time browsing through the photographs on the various websites to determine the type of kitchen you want.
Hiring a contractor for remodeling your kitchen depends entirely on what you want to do. If you want to build a new kitchen, you may want to work with a full-time contractor. You can consult a professional if you only wish to change the aesthetics of the current one.
Exterior Doors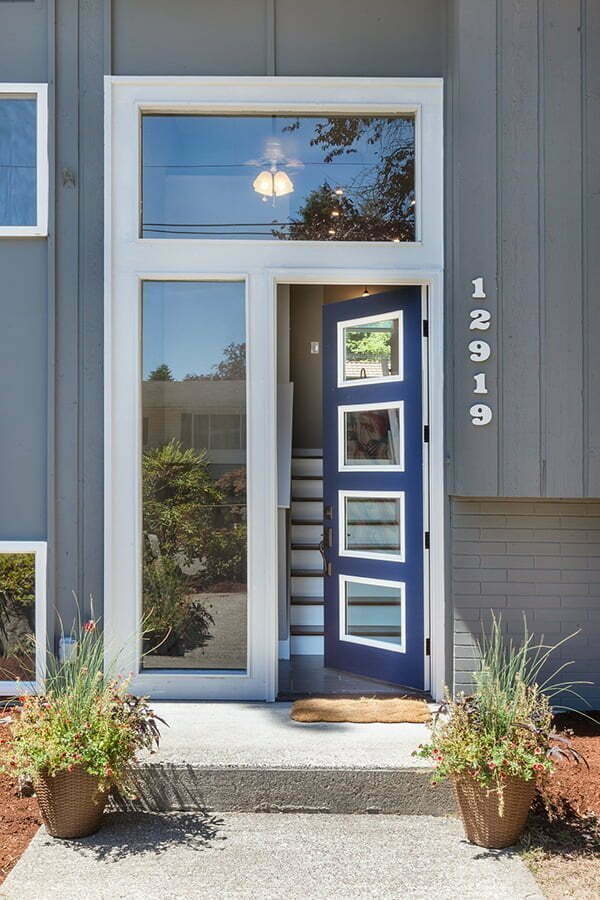 If you see that your house's external doors look damaged or old, you should consider replacing them as soon as possible. Not only will you add a fresh appeal to your home, but ensuring your exterior doors are safe and secure adds value to your home.
Exterior doors add beauty and functionality to a home's exterior. They can also be utilized for various purposes: as a gate, screen, or decorative fixture. One of the most important steps you must take is to check the condition of the external doors. You can also start by checking the siding and the exterior trim. The loose doors can be easily fixed, but the ones that are damaged may require some repair work, depending on its severity. It is important to ensure your house's door frames are straight and do not have gaps because this will cause the external doors to slide.
Here are some tips to make sure that you make the right choice when choosing your next exterior door:
Always choose a company that is experienced in installing exterior doors. You want a professional who knows how to install the door properly and get the right results. 
If you do not find one in your area, contact your local home improvement store and ask them what they recommend. Most of them will recommend local contractors who are more familiar with your area. By doing this, you are more likely to find the right company to install exterior doors for your home.
Energy-Efficient Windows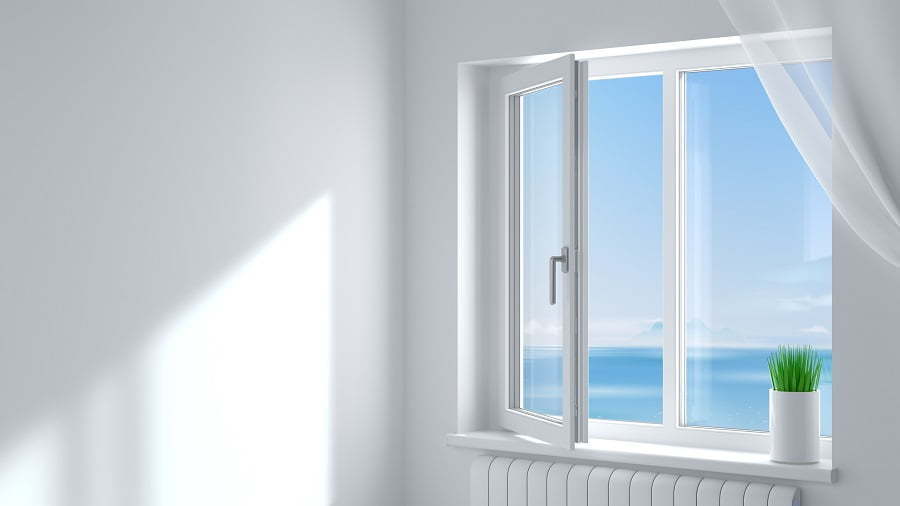 Installing new windows is an easy and inexpensive way to improve your home's equity. Energy-efficient windows and other energy-efficient types of window treatments can add nearly a thousand dollars worth of equity to home over five years. Also, energy-efficient windows will raise the value of your home if they are maintained properly. A good contractor can take out an outdated window and transform it into a high-value addition to the home by installing various window treatments or even window shades, installing efficient heaters, blinds, fans, and other energy-saving equipment.
Energy-efficient windows raise the value of your property because of its advantages and features:
Energy-efficient windows also provide better insulation, which means they lower heat loss through the home walls and keep the air cool. These windows allow heat to circulate properly and keep cold air out.
They also keep the hot air in, which can lower heating and cooling costs. Some manufacturers offer double-glazed windows with a higher R-value that allows more heat to be retained in the home, lowering energy bills.
Many people will agree that a window that allows natural light inside the house is a major asset.
Exterior Painting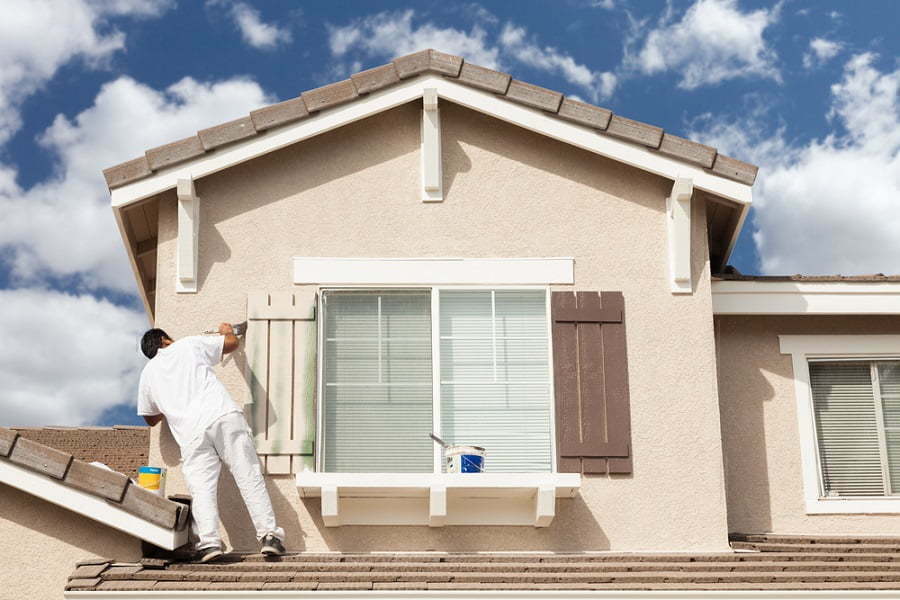 The exteriors of your house are also important because they add up to its overall appearance and style. For instance, if you have a modern house, you must make sure that the exteriors are in keeping with your house's contemporary look. When people buy a house, most people think about upgrading the features like the bathrooms, the kitchen, and the home's interiors. Don't neglect the upgrade your house will get with a fresh coat of paint. Different kinds of paint are available for exterior touch-ups, so you may want to go to a paint store to decide which one is right for your home.
Outside paint also adds to your home's appeal, especially if you have recently done landscaping work. When people come around and see the outside of your home, they will be looking for spaces like the garden and the patio area, and these areas can often be highlighted with an excellent exterior paint job.
If you plan to sell your house, it may be a good idea to do a full re-surfacing before repainting the exteriors. Paint jobs and landscaping projects will have better results when a full clean-up is performed from the roof down to the pavement.

Add a Patio or Deck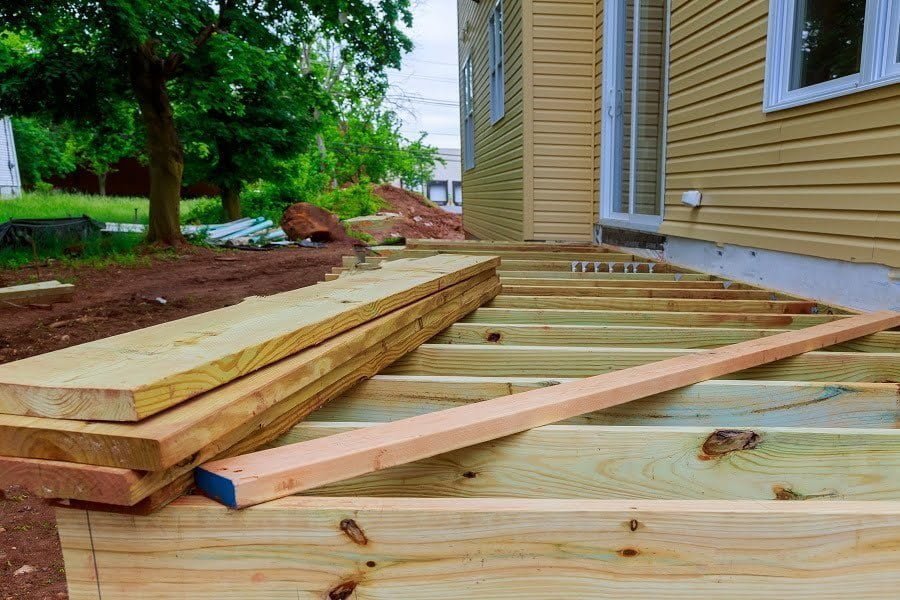 Two types of home improvements add value to your home: one for the exteriors of your property, and the other is for the interiors of your home. If you have ample space outside your home, you should consider adding a deck or patio. These are great investments for homeowners who have a lot of outdoor space to work with. A patio, deck, or garden for your home is advantageous because:
The biggest benefit of building a deck or patio is entertaining outside when the weather is warm.
The patio and deck can also provide a place to sit while you enjoy a meal, read a newspaper, or a drink at sunset.
A deck or a patio can be a great place to relax and enjoy. But it needs to be maintained properly if you want it to last and be around for a long time. Choose the right one for your needs.
Patios are made of concrete and can be expensive to build, but you may find that they are a lot more appealing than a deck. Patios also come in different styles, such as those that resemble porches with open doors or more formal ones. Decks are usually constructed out of bricks or wooden planks. You'll be able to decorate the deck as you please and have a view of the outdoors.
Create an Extra Room or Storage Space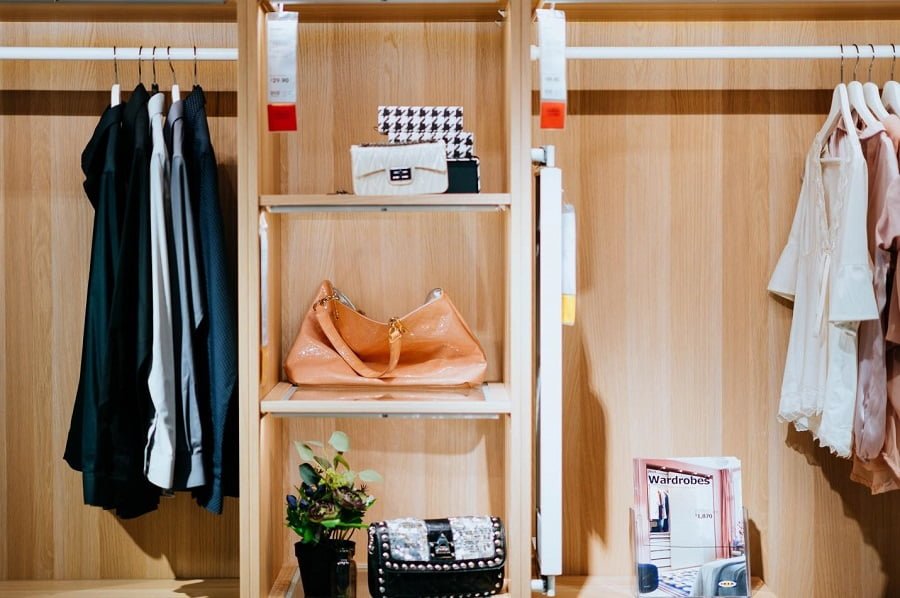 An additional room can add more value to your home if it's located and appointed strategically. It may take a guest room, an entertainment room, or a room for the new baby. A professional contractor should determine if a new room is a good use of the extra space at home.
In addition to improving existing rooms in your home, the addition of storage spaces will also add value. By doing this, you allot a special area for you to organize your personal belongings, keeping them tidy and accessible when you need them.
Don't Forget Curb Appeal
Owning a house is probably one of the greatest investments you'll make. In today's economy, there are many things you can do to improve the property value of your house. Instead of paying big bucks for expensive renovations and exterior improvements, there are several simple things you can do yourself that can add some value to your house and improve the salability of it. Aside from repainting the exteriors of your home, it would help if you considered giving your home's curb appeal a boost. Here's how you can do it:
Clean and declutter: Ensure that no large grass or weeds are growing in your flowerbeds, bushes, or any other area that can ruin the look of your home. It would help if you also considered removing unnecessary objects to free your home's façade from clutter.
Add plants and trees: If you want a professional to do the landscaping of your lawn and garden, you must be prepared to pay the price. Otherwise, you can add some flowering plants and trees outside your home, which are simple ways to boost curb appeal. Remember to allot time to manage your plants to maintain the look you want to achieve.
Polish your driveway: What is one of the things that visitors see when they visit your home? The driveway. Make sure that your driveway is well-lit, clean, and free from cracks or flooding. Rebuilding a driveway can be a costly project, but it will boost your property's curb appeal.
The Takeaway
Home improvements and repairs are always a good investment for your home. Even if you decide not to hire someone to do the repairs, you can still add extra value to your home by doing DIY home improvements. Just be sure to research the options, so you have a solid understanding of what you are doing, and then make sure you are willing to work hard to complete the job.
Home improvements and repairs add the most value to your home because you will enjoy years of great value when you purchase a home, just from the repairs you make. If you are not sure about which renovations add value to your home, you can always hire a company that will do it for you. You will find that they will help you through every step of the project from the beginning until it is complete.
Recap
Liked this article? Here's what you can read next: