Last Updated on
Having problems with decorating your home? We've all been there. Here are some top ideas to help you.
We've all had to face them at some point when decorating our homes. Not everything is as easy as it may seem at first and sometimes you just hit the wall, so to speak. Faced with a dilemma we are often left scratching our heads without a clue how to proceed.
Here are the top most common home decor dilemmas and how they can be solved. Hopefully this will help you move past the creative blocks you may be facing.
What's Inside?
Having Problems with Your Decor?
So here are the most common problems and questions you may have about decorating your home.
How to Hang All the Pictures On the Wall?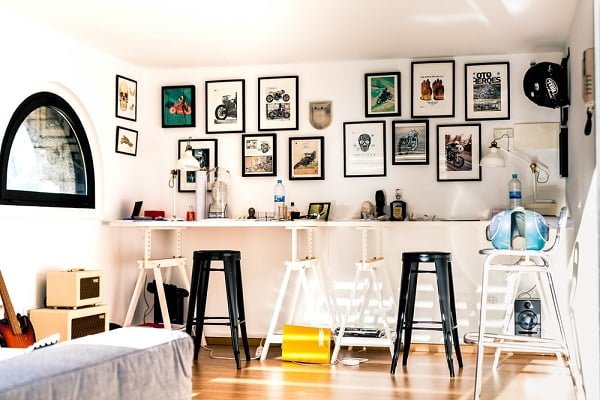 If you have more than a couple of pictures, it can be challenging to hang them all without disrupting the rest of the decor. Always think of creating an imaginary shape and aligning picture frames to it. If the pictures are the same size, you can use the same frame style and form a grid. If the pictures vary in size, use different frame styles and try to create an anchor with the largest picture.
How to Make the Recessed Lighting Right?
Recessed lighting coming from the ceiling lighting fixtures is usually not enough to create the right mood. While it's popular and most used form of lighting in modern interior design, it should not be the main part of the lighting. You can balance the light out with shade lamps just below the eye level to create the right lighting mood.
Can You Place the Bed at an Angle?
This question arises when dealing with small spaces and awkward floor planning. Usually, you should be able to do away with placing the bed flat against the wall, because angled placement actually takes more space. But if it works, such as this layout with a dresser used as the footer, by all means do it.
How to Update the Kitchen Cabinets?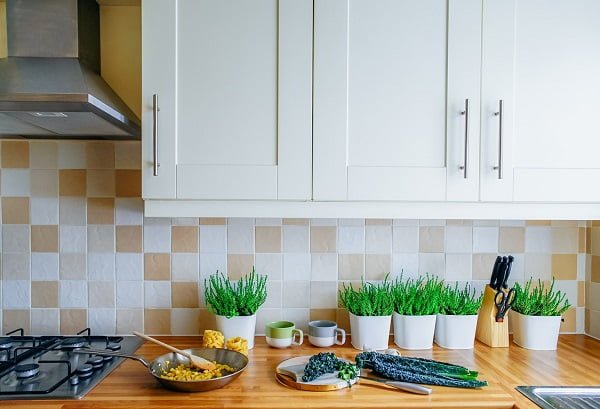 You can paint the cabinets without sanding with the right paint, so by all means do it. Replace the handles or the entire face of the cabinets. Also, redecorate the space around the cabinets. There's a lot you can do on a limited budget and time, to update the look without replacing them.
How to Decorate Small Space?
This is a big question but the most obvious answer is to use the small space to your advantage. First of all, don't make the assumption that a small room needs small furniture. Well placed bigger furniture will be more functional and will make the room look bigger. Small things have a big impact in a small space, so don't be afraid to add accents and create character easily.
How to Create an Accent Wall in the Bedroom?
Bedroom is a place to rest so vibrant and popping colors are avoided. To create an accent wall, use muted soft colors. If the rest of the color scheme of the room is neutral, any gentle accent color will work.
How to Remodel on a Budget?
You want to do a makeover with an impact but you're on a tight budget? Start with paint, even if you re-paint just parts of your home it will have a big impact. Move on to accessories that don't cost much but add accents to the decor, such as accent color throw pillows on a neutral color couch.
What Do You Do with the Dead Space Under the Kitchen Sink?
The cabinet space under the sink is usually a dead space due to the tubing and it's hardly useful. But if you install this two layered drawer system, you can save a lot of storage space around the sink.
Will Everything Work Together?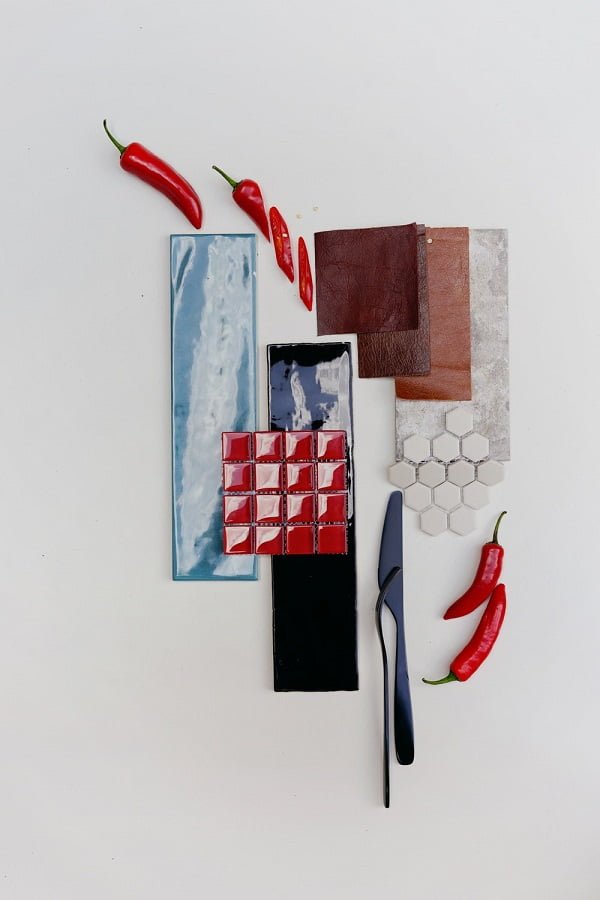 So you have your eye on a number of items to decorate your home, from patterns to furniture to accessories. But how do you make sure everything works together before buying it? Finding out something clashes after you've already bought it is the last thing you want. Here's where the mood boards come in handy. All you have to do is cut the pictures of your items and paste them together on one board to get the general feel of the whole decor.
How to Avoid a Boring Kitchen?
You may have a sleek modern cookie-cutter kitchen but it looks just plain boring. It's hard to avoid that without careful prior planning and going over the budget for designer furniture, but adding some simple accents to personalize can save the day. Add live plants, rustic items, even an old refurbished cabinet will add character and make your kitchen look anything but boring.
Switching Colors
So you're tired of the same old wall color and want to try something new but you can't or don't want to commit to repaint the entire room? Switch small furniture and accent pieces to different colors. You'll be surprised how differently the same room can look without even repainting it.
Put Slipcovers on Old Furniture
The old furniture has worn down or you simply got bored of it? Try putting new slipcovers on in a pattern and color you like to completely transform it.
How to Decorate a Small Entryway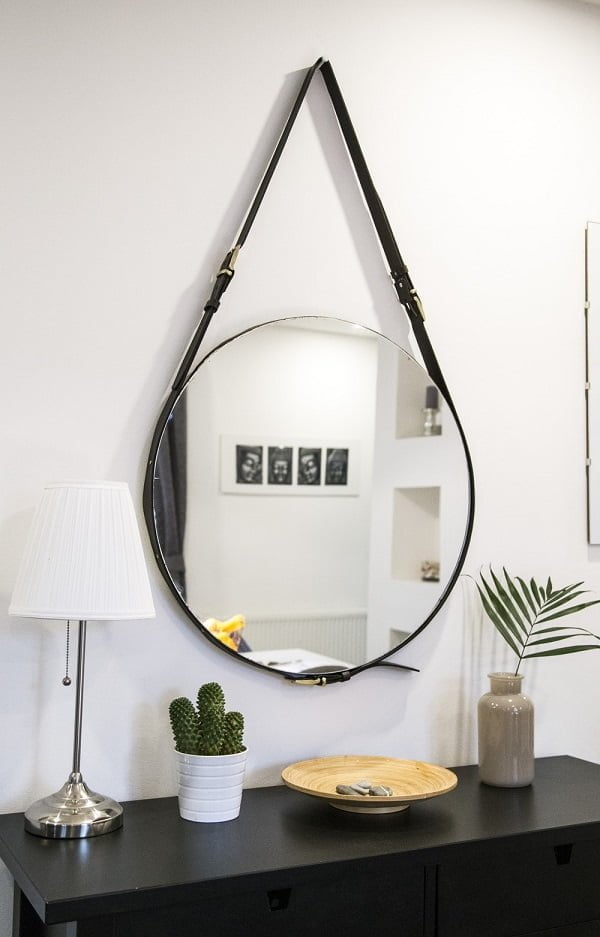 Having a small (or really non existent) entryway can pose a real challenge. If all you have to work with is a small wall, try to keep the decor minimal. Add a few hooks, a suspended shelf for a landing strip and a mirror. Don't clutter it up with massive coat racks and shelving.
Hem the Curtains
The correct length of the curtains is as important as the height its hung from. A proper hem will weight it down neatly and will make it look elegant. And you don't even have to sew to make it (see the tutorial).
Get a Bedskirt
If you want a quick and easy upgrade for your bed, get a bedskirt in a pattern and color you like. It's an easy way to hide an old worn down bed and make it look like new.
Stuff the Pillows
Get pillow covers a couple of inches smaller than the pillow itself to make it look stuffed and puff rather than drab and tired.
Cover Dresser Drawers with Wallpaper
Drawers get worn down because they are used so often. One option is to paint them, but an easier one is to add self adhesive wallpaper that will hide the tears and give it an upgrade in style.
Embrace the Washi Tape
Washi tape is a godsend to hide just about any small cracks, chips, holes and other eyesores on the walls. Create wall art while covering the ugly spots without having to repaint or apply wallpaper.
Paint the Faucets
Once the faucets in the kitchen and the bathroom wear down, there's a cheap step you can take before replacing them – spray paint them for a new life.
Rotate the Dining Table
This is one of those ideas that makes you say, "why didn't I think of it?". The floor in your dining area wears down as your family uses it several times a day. But if you rotate the table regularly, it will wear down more evenly.
Solving Your Problems (Do's and Don't's)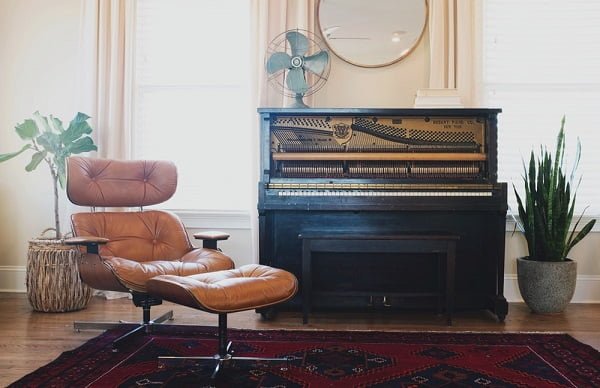 While there's a lot of leeway in decorating your home, you still want to make it look pretty and without very obvious inconsistencies and mistakes. Even if you're not one for rules, you will appreciate some guidelines on what does work and what actually doesn't work in home decor.
So here are 10 of the biggest home decor do's and don'ts. It is a recipe for a truly beautiful home.
Don't Hang Small Art on Big Walls
There's nothing wrong about small art but if you hang it on a big empty wall, you either have to build a gallery to take that space up or use bigger art. Choose either one of the two options but don't just hang a small picture and leave the rest of the wall empty – it immediately makes the room look smaller and under-decorated.
Do Hang Curtains High
Remember, drapes decorate the wall, not the window. So you have to hang them just below the ceiling, or if your ceiling is too high, at least a foot above the window. Correctly hung drapes make the ceiling look higher and space bigger while hanging them too low makes them stick out in an uncomfortable way.
Don't Get a Rug That's Too Small
Another way to make your room look smaller is to use a rug that is obviously too small. Such a rug divides the space visually and it's not what you may want, especially in a smaller room. Make sure the rug is big enough to fit all the furniture it is supposed to anchor.
Do Mix Textures
To introduce more home decor interest, use different textures to create a well-decorated look. Choose different furniture finishes, upholstered furniture fabric patterns, rugs, and curtains.
Don't Clutter Up
Clutter is a major no-no in home decor, it's pretty obvious. And it includes not only misplaced everyday use items but unmoderated display items and decor pieces as well. Make sure you establish storage space and drop zones for various items and edit your displays to keep only the most important accent and statement pieces on view.
Do Use Color
Use color to make your decor interesting but do it moderately. While an all-neutral color scheme is boring, random pops of color that don't play well together don't work either and make the place look cluttered. Instead, match a few accent colors and introduce them with accent pieces making sure they complement each other.
Don't Forget About Seating
Surprisingly, chairs can be quite expensive and you always need extra seating. The solution is getting relatively cheap poufs that are compact, comfortable and cute. Not only they provide the seating, but they also add to the home decor and they can easily be stored under a table (even a coffee table).
Do Test Paint Colors
So you've decided on a color based on its psychology and the mood you want to create for the room, you paint the room and notice it doesn't look how you imagined it would be. Test before painting the entire walls, use swatches and mood boards to get a good idea of what it will really look like.
Don't Ignore Architectural Details
Having molding in a room is a feature that has to be used to its full extent. Paint it in an accent color (or paint the wall in contrasting color or pattern) to create architectural interest. Use furniture that compliments the classic style but don't be afraid to introduce a few modern pieces as well.
Do Trust Your Instincts
Finally, trust yourself in decorating your own home. Everything goes if it feels right and you believe it is a great fit for your home. So feel free to go on splurges for statement pieces, feel free to experiment, and even break some of the rules. Nobody knows better how your home should look like than you.
Related reading: