Last updated on September 30, 2021
Here's what the French interior design style is and how to spot it in your home decor. Read on!
Not every country has an interior design style that's immediately recognizable as theirs. If you look to countries on the Mediterranean – countries like Greece, Spain, and Portugal – you see very similar interior design characteristics. That's probably because interior design ideas cross from country to country over time until eventually, everybody has quite similar tastes.
One country that has always remained unique in its interior design, however, is France, and when you spot French-style interior design characteristics in a home, you immediately recognize it as hailing from France.
This is a niche that Homes Direct 365 stumbled upon and built a brand around that I think deserves a mention. So, what are these characteristics to look out for to implement in your own home?
Understated Luxury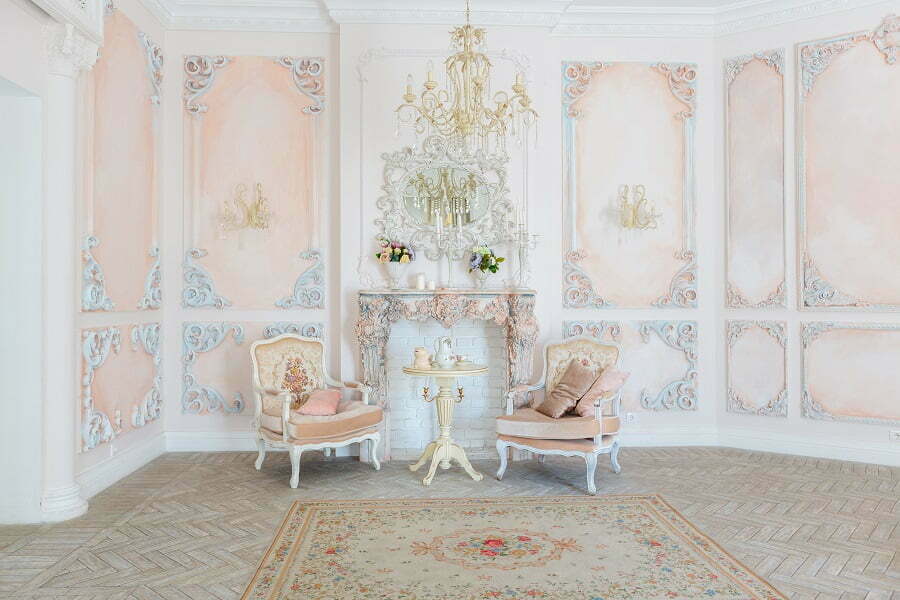 If you want to capture the essence of French-style interior design, then understated luxury about sums it up. France is a proud country filled with people who are proud to be French, but boasting isn't something we associate France with. We can say the same about their interior design style. Rather than it dripping with opulence and rooms being filled with in-your-face glitz and glamour, the French take a more sophisticated approach with their classy decor ideas.
You'll notice it in the understated silk cushion on the armchair, or silver/gold edging on the headboard of the bed. The point is, this style allows for some luxury, but only in a controlled way. The French-style interior design favors subtle nods to luxury, as you'll notice throughout the other items on this list.
Pastel Color Schemes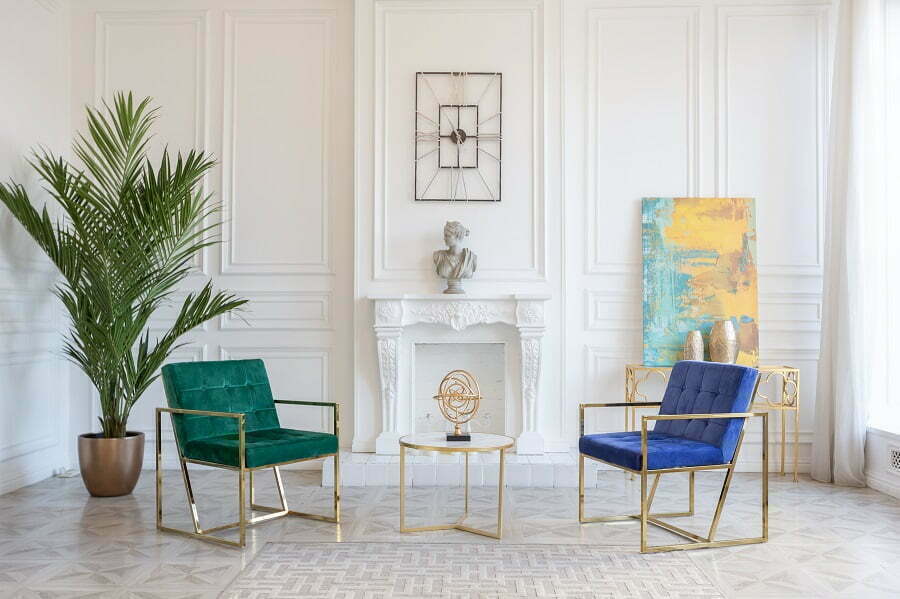 Not really luxurious, but certainly understated, French interior design favors pastels overbold and bright colors. Think light pinks, greens, and blues. These colors are reflected in the furnishings and furniture too as a way of tying the room together. But that doesn't mean the French style is boring. Au contraire, they aren't afraid to mix unique patterns and colors, so long as the result remains subtle but beautiful.
In recent years, people have taken the French design and injected some deeper tones, which have certainly worked well and have been used in France too. Deeper shades of green and more vibrant reds work well with this style, but if you want to keep things traditional, then reach for sunny yellows and light blues instead. We touched on French grey kitchen cabinets here.
Glossy or Natural Flooring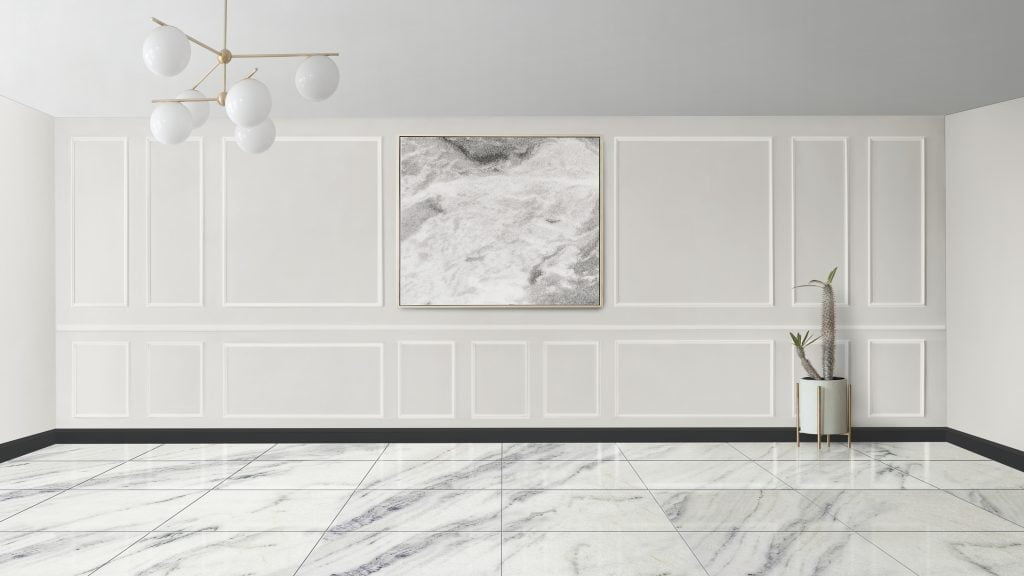 Again, as with the color scheme, there are two ways you can go here. The first is a glossy tiled floor, which is not uncommon in living spaces with French interior design. Whereas we might put these sorts of marble effect glossy tiles in kitchens and bathrooms, the French aren't scared to include this flooring in bedrooms and living rooms alike, and it helps to create that sense of understated luxury.
If you prefer to keep your tiles in your kitchen though, you can still have a French interior design style by using natural wood flooring – something which is very common in rural French country homes where a lot of the interior design is based on the raw materials they have readily available to them in the countryside just outside their houses.
NEVER use carpets when creating a French-style room, because this is not at all common.
Wrought Iron Furniture and Fittings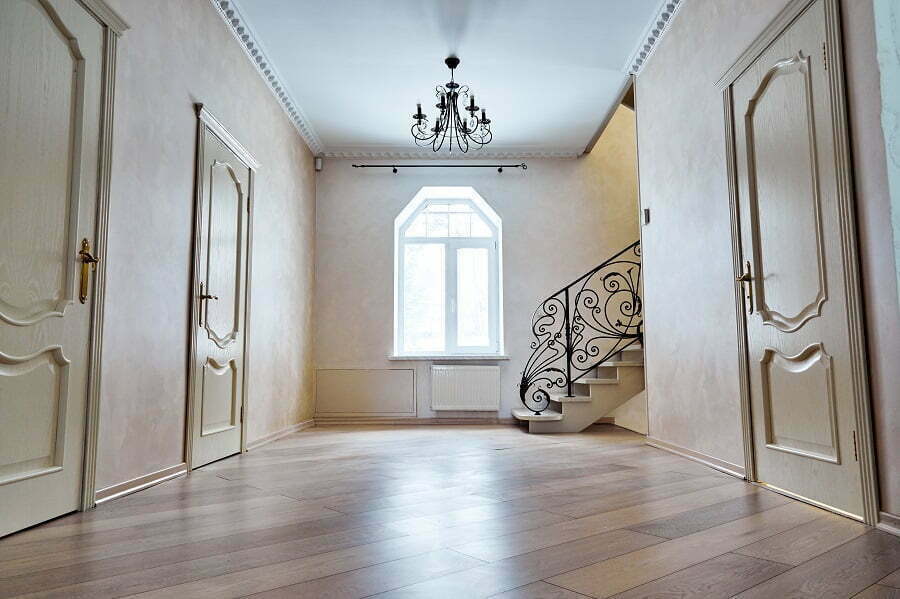 Wrought iron is something that is unique to French design in many ways. If you saw nothing else in a room but the light fitting and it was wrought iron, you could say with 90% certainty that the rest of the room would be in the French style. But we can use it in furniture and fittings to contrast those light, pastel colors we spoke about earlier too.
It's not uncommon to see a large wrought iron mirror standing in the corner of a French-style bedroom. It works as a dramatic contrast to the soft nature of French interior design just like a French shower drain. We'll move on to soft furnishings later, but the French love to layer soft furnishings with different patterns and colors and this helps create a really soft space. Wrought iron fittings and furniture help to break this up, and it's something we see all the time in this style.
Textured Walls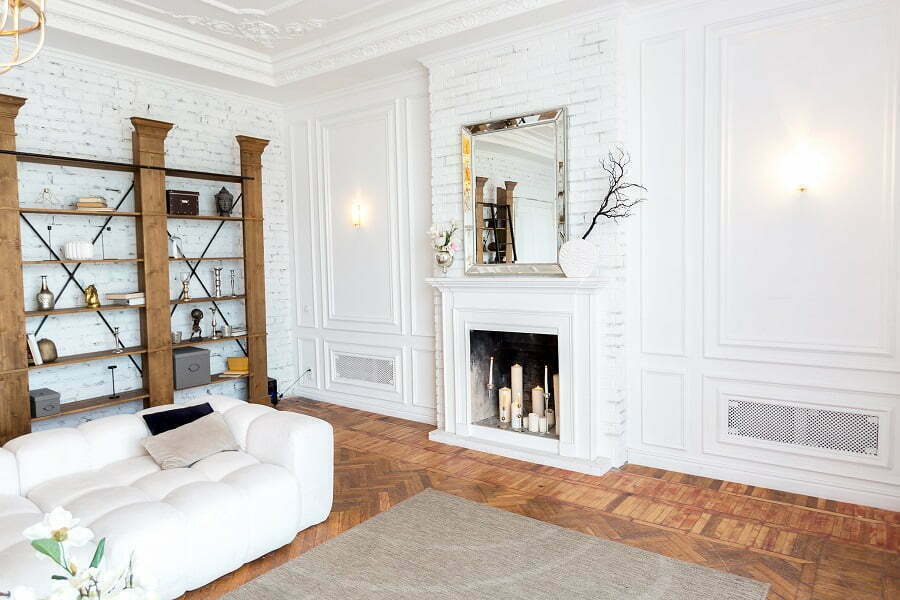 You'll see smooth walls in France, but textured walls are more common. We can do this in a few ways. Patterned wallpaper is great for a feature wall and isn't uncommon in France, but perhaps the most favored method is just leaving the walls bare. It's quite common to have an almost distressed finish to the walls because there are often moldings and dido rails etc. to draw the eyes instead. A layer of plaster with a lick of paint will create those textured walls that the French interior design style is famous for.
The textured, distressed walls speak to the rustic elements of this style of interior design, and by teaming this look with natural wood flooring and pastel paint you create a natural feel to the room, whilst still allowing you the opportunity to play with materials and textures that bring some elegance too.
Mismatched Soft Furnishings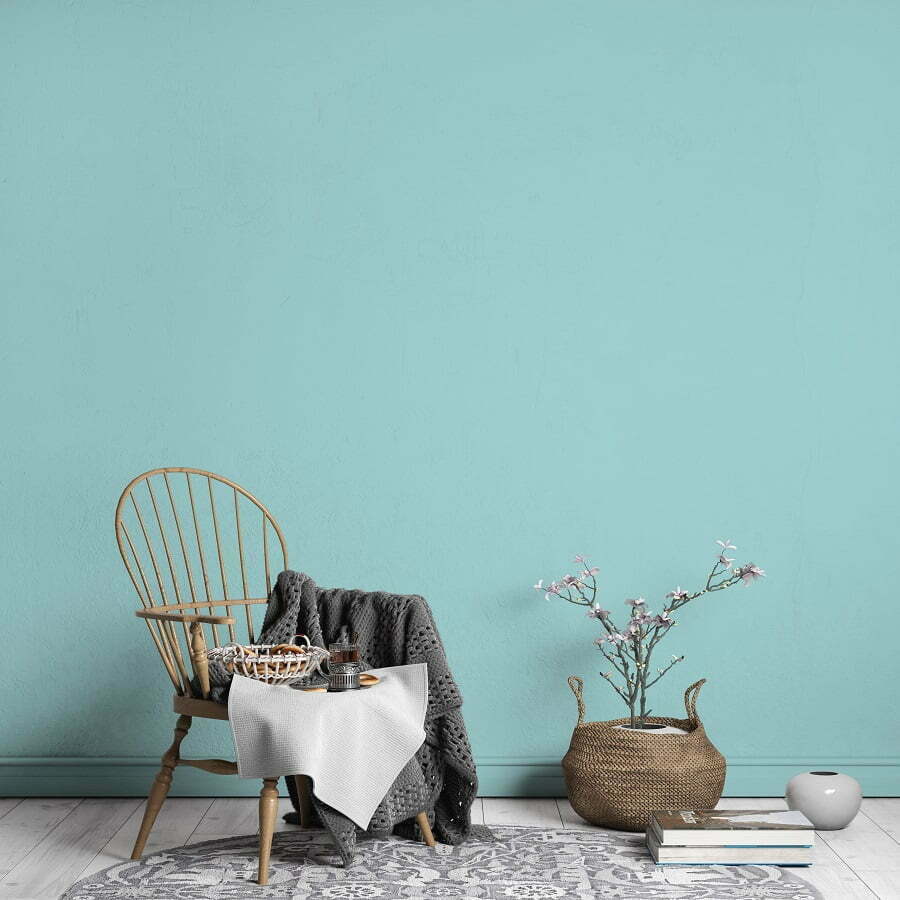 Speaking of materials and textures, one way you can bring that touch of luxury to a French-style room is with soft furnishings. It's quite common for different materials and
textures to be played with here, softer cushions in front of rougher ones, a shaggy rug to offset the wooden floor – you get the picture.
They aren't afraid to mix colors here either, so expect to see silvers, browns, and creams that complement the chief pastel color used on the walls and larger pieces of furniture. The French style, although traditional, has room for experimentation, and your soft furnishings' patterns, colors, and textures are one area where you can test new ideas out to see if they work.
Vintage Pieces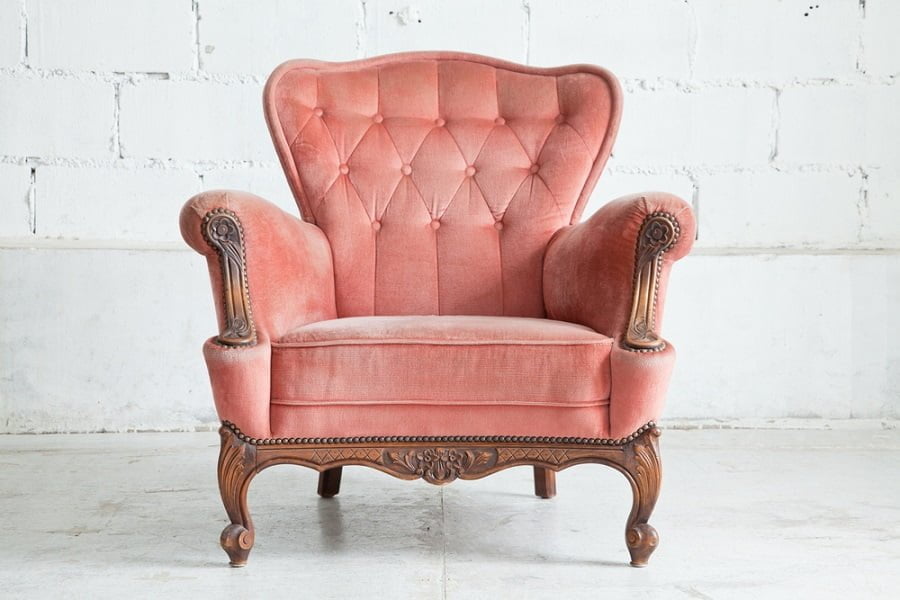 You didn't think we were going to make it to the end of a piece on French-style interior design characteristics without mentioning vintage, did you? We saved it until last because it's possibly the single most important aspect of French interior design. But vintage pieces don't have to be old and expensive. There are plenty of modern furniture options that have been designed to look vintage, and they work just as well.
Equally, part of French design is being able to shop second-hand and find those gems you wouldn't ordinarily have discovered had you not been looking for a vintage piece, so just be open to options here.
However you decide to implement French interior design in your home, whether it's by incorporating all the characteristics above or just some of them, you will have a finished result that's both elegant and cozy, sophisticated yet simple, and above all else, ridiculously stylish! 
Recap
Liked this article? Here's what you can read next: