Last updated on July 27, 2021
Here's how you can find the right nightstand to match your existing bedroom furniture. These are the three steps you can take. Read on!
If you are only replacing your nightstands rather than all of your bedroom furniture, it can be difficult to find the perfect matching nightstands. Since your bed, dresser, and other items are from previous seasons, you're not likely to find the nightstand from the same collection without a lot of time spent searching. 
Luckily when you shop nightstands online you have a wide selection to choose from, making it more likely to find a nightstand that matches the rest of your bedroom. Here are some of the things to consider when searching for the perfect nightstands.
Style and Color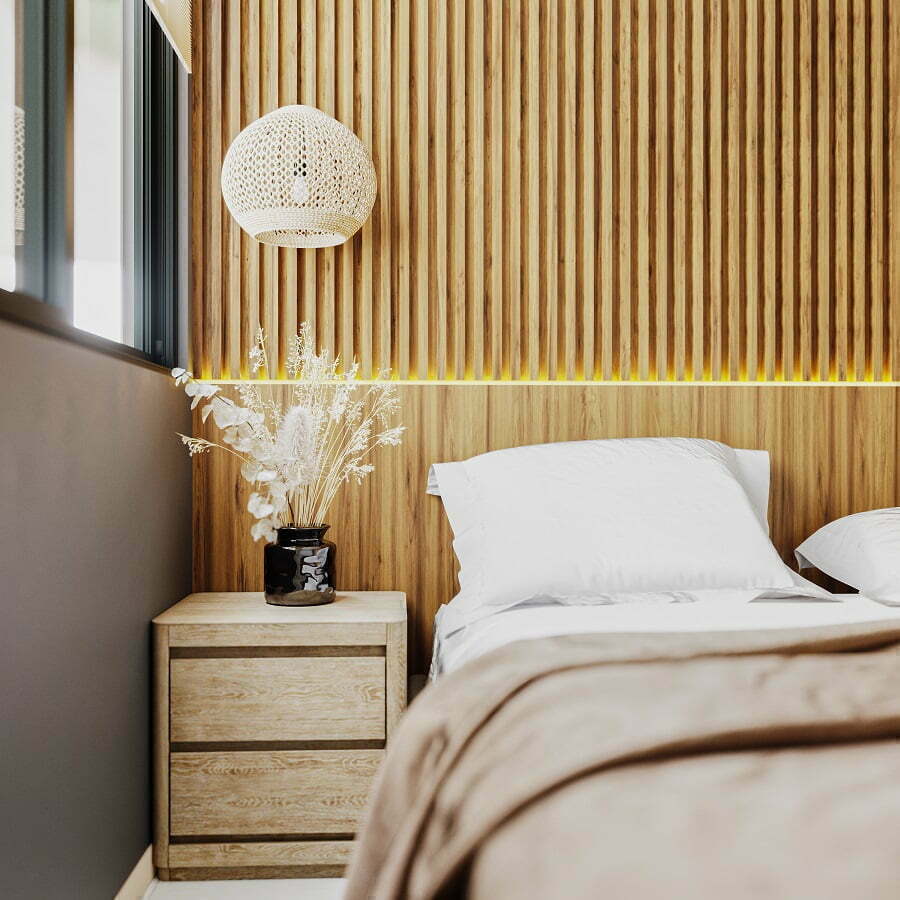 While mixing styles can work to a degree, you don't want your nightstands to stick out like a sore thumb. Whatever your bedroom's focal point might be, it certainly should not be your nightstands. If you choose a style that clashes with the rest of the room your bedside tables will draw the eye of anyone who enters, taking away from the rest of the room.
In addition, while it is perfectly okay to choose contrasting colors, you still want them to compliment each other. Decide what style and color you want for your nightstands before you start your search. It will help you narrow down your choices and find the right furniture for your bedroom.
Size and Shape
Size is an important consideration when buying new furniture pieces for a bedroom with existing decor. Measure the area around your bed carefully to make sure that your new nightstands will fit into the available space. If you currently have bedside tables that need to be replaced, taking their measurements will give you a good place to start.
Most online furniture stores provide you with detailed specifications, including all size measurements. This makes it much easier for you to match the perfect nightstand with your available space.
Choosing Nightstand Features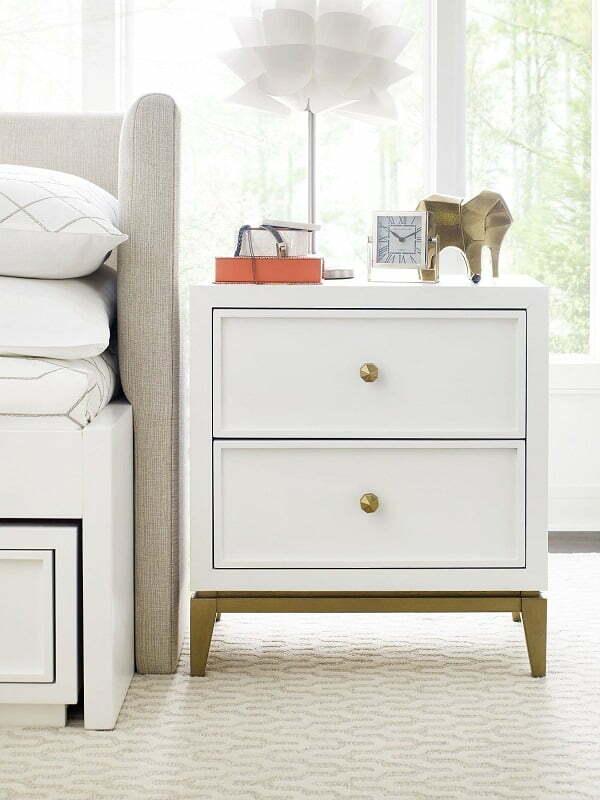 There are a lot of different options available when it comes to nightstands. These small pieces can have a lot of character, and they can also be very functional. You should consider carefully how you will use your nightstands so that you get the features you want. Here are a few options to consider:
Drawers: Some nightstands have one drawer, some two. Bedside tables usually don't have any drawers, or they might have one small drawer. If you'll be using your nightstand to store intimates, drawers are helpful.
Cabinets: The traditional commodes from which nightstands stem contained a drawer and a cabinet. Today you can still get similar nightstands, with a cabinet available with additional shelves for space. If you only need one drawer, the cabinet can be helpful for storing items out of the site.
Shelving: Even if you don't have a cabinet, choose a nightstand that has at least one shelf in addition to its primary surface. Shelving helps keep you organized so you can put your hand right on what you need when you need it.
Cord organizers and other features: Today's nightstands have other features that are important for our tech heavy world. Cord organizers to keep charges and lamp cords out of the way are important, although there are other methods to keep these cords from tangling. You might also consider nightstands that contain a charging station or charging drawer, so that you only have to set your devices on the nightstand for them to charge.
Regardless of what features you prefer, you'll get the widest selection by shopping online. 1StopBedrooms nightstands are available to meet any of your needs.
Recap
Liked this article? Here's what you can read next: