Last Updated on
Staying at home? How about taking on some useful and creative DIY projects to improve your home? Read on!
If you're spending more time at home, why not test out your craftiness and do some home improvement projects? Even if you don't know how to handle power tools, you can easily make attractive changes to the rooms in your home without the need for heavy-duty equipment. If you are ready to try out some easy DIY home projects to complete, we've compiled a list of fun home improvement ideas to undertake. 
What's Inside?
Project #1: Freshen Up Your Kitchen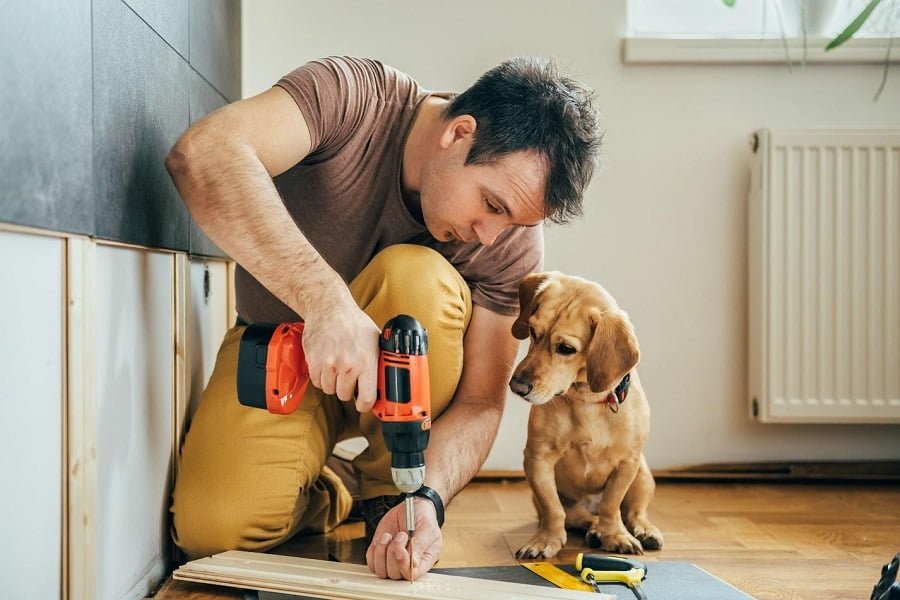 The kitchen is where you likely already spend the majority of your time. But a full kitchen remodel is incredibly expensive, especially if you're trying to make big changes like switching out your countertops or buying new appliances.
Instead, focus on smaller DIY projects. For example, you can easily use a weekend to install a peel-and-stick backsplash to add colorful aesthetic interest to your kitchen. You can also switch out your drawer and cabinet handles.
If you've been meaning to change out the weird yellow lightbulbs in your kitchen, that's another simple fix. Replace your old incandescent bulbs for LED versions, for example, and you will likely see savings on your energy bill in addition to better lighting in your home.
Project #2: Give Your Garage a Makeover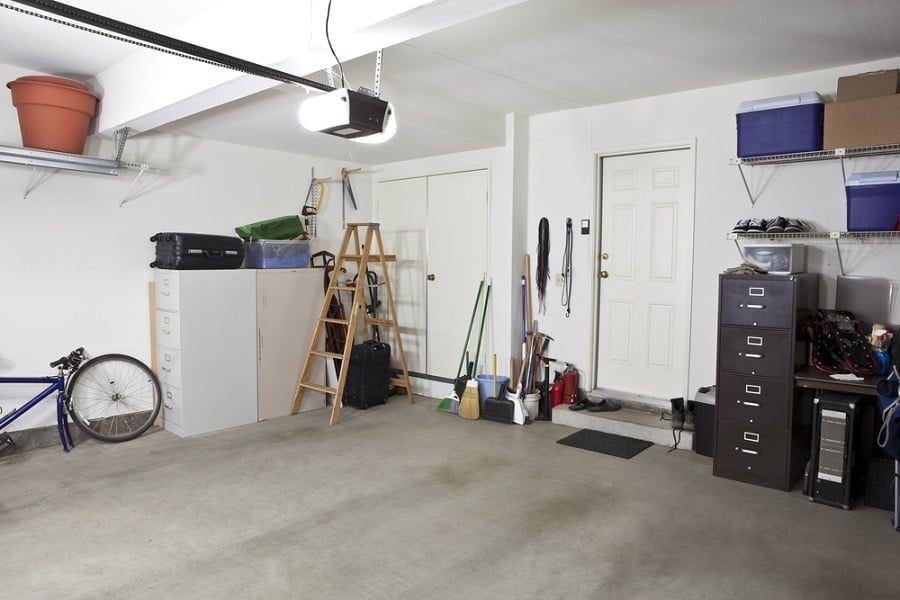 You probably don't think about your garage much, but you can maximize the use of your garage by making some strategic changes. One fairly easy DIY project is to add epoxy resin with colorful paint flakes to your garage floor. Follow the steps below:
Remove all objects from your garage floor.
Sweep the floor.
Clean oil spills and remove paint.
Clean the floor.
Power wash the floor to remove the remaining debris.
Squeegee the floor and dry.
Place a coat of clear epoxy resin on the floor.
Let the first coast dry for one night.
Apply your second coat. Allow to dry fully.
Project #3: Clean Out Your Closet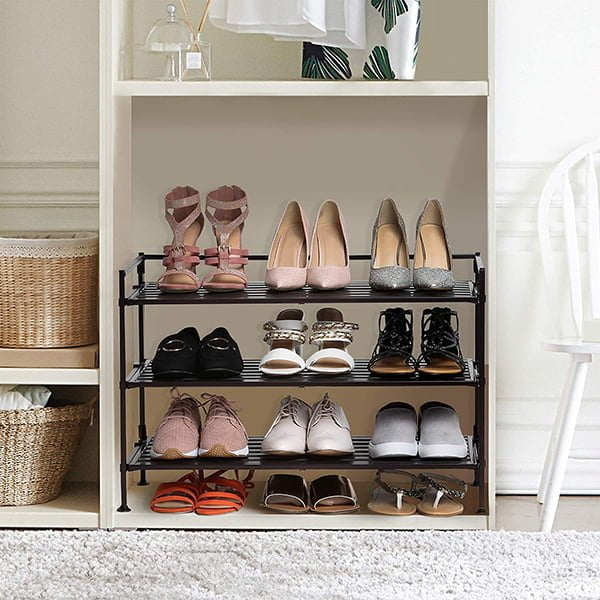 It's time to tackle that monster hiding in your bedroom closet. This might take some time but it's a great way to feel organized and minimize your belongings. First, you'll want to take out everything in your closet – yes, everything.
Then, start three piles: keep, toss, and donate. Sort through your possessions and figure out what you need to keep, like your work clothes, for example. Then, put anything you haven't worn in the past year in the donate or toss pile.
For your possessions that aren't clothes, follow the same process. At the end of your organizing efforts, you should have much more room in your closet. It's helpful if you invest in organizational products like decorative storage cubes and over the door shoe organizers to help maximize your closet space.
Project #4: Make Home Artwork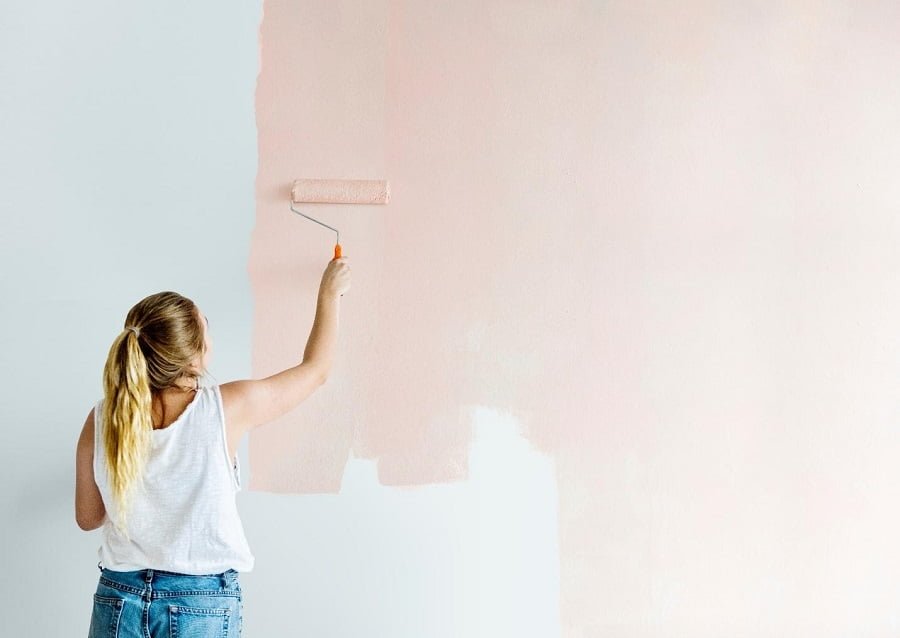 If the walls in your home are a little bare, you can spruce up those white walls with artwork. This is a good project for apartment-dwellers who can't necessarily paint over their walls. Even if you don't feel like you're very artistic, there are plenty of projects you can undertake and get great results.
One great project to try is acrylic pouring. You'll need a primed canvas, plastic cups, pre-mixed acrylic pouring paints, and wooden popsicle sticks. To make an acrylic pour painting, you'll first want to layer several different colors into a single plastic cup. Each color should make its own distinct layer in the cup. When the cup is full, quickly overturn the cup onto the canvas so the paint is still trapped in the cup. Then, slowly and carefully lift up the cup.
As the paint spreads over the canvas, carefully tilt the painting so all four sides are covered with paint. Keep tiling until you get the painting effect you want.
Project #5: Build a Catio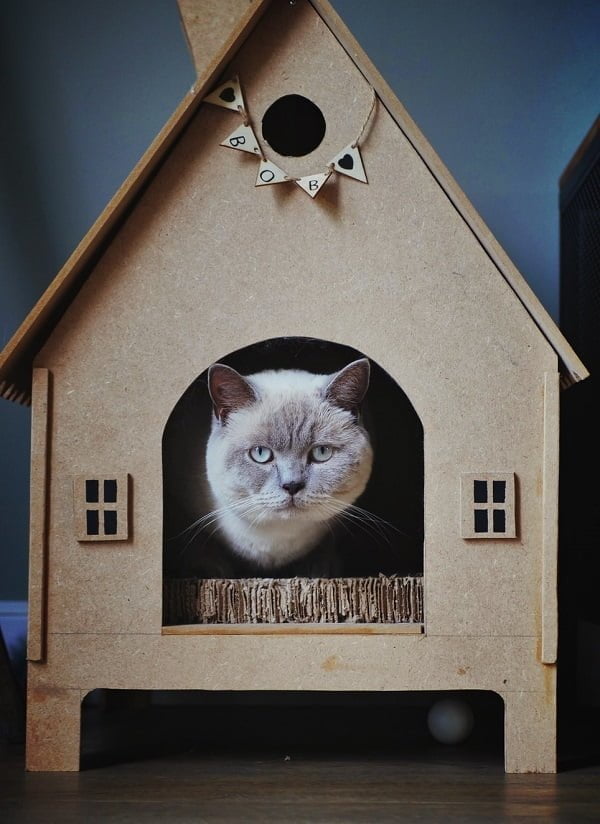 This is only applicable if you're a cat owner, but if you need a pet-friendly project to complete, it's a no-brainer. Give your cats some safe outdoor time by building a catio. All you need is some wood, chicken wire, and drill. Soon, your cats will have the outdoor play space they've always wanted. Plus, the local birds will be able to breathe a sigh of relief.
If you're bored at home, there are tons of ways you can occupy your time and make your living space more enjoyable. Use this article as an inspiration for your DIY projects and enjoy your time getting creative.
Related reading: