Last updated on October 1, 2020
Are you looking for DIY wall decor ideas to decorate your home walls on a budget? Check out the 600+ best ideas (well organized!) to get inspired.
There are so many great wall decor ideas (and we have even more – read on!) because they are so easy. You will not find another way to decorate your home that's so simple and doesn't require commitment at all. You can decorate and re-decorate a wall several times a day. That's a good thing and a bad thing at the same time.
For one, you want to improve your interior design in a meaningful manner. But the fact that you can spend so little to do it and do it quickly is liberating. All you need is the right inspiration, and we offer it to you here.
Below you will find several categories of DIY wall decor. All you have to do is choose the one that you want to use for your project. You'll then find several ideas (indicated to each link) with tutorials to start working on it. Let's begin!
What's Inside?
DIY Wall Art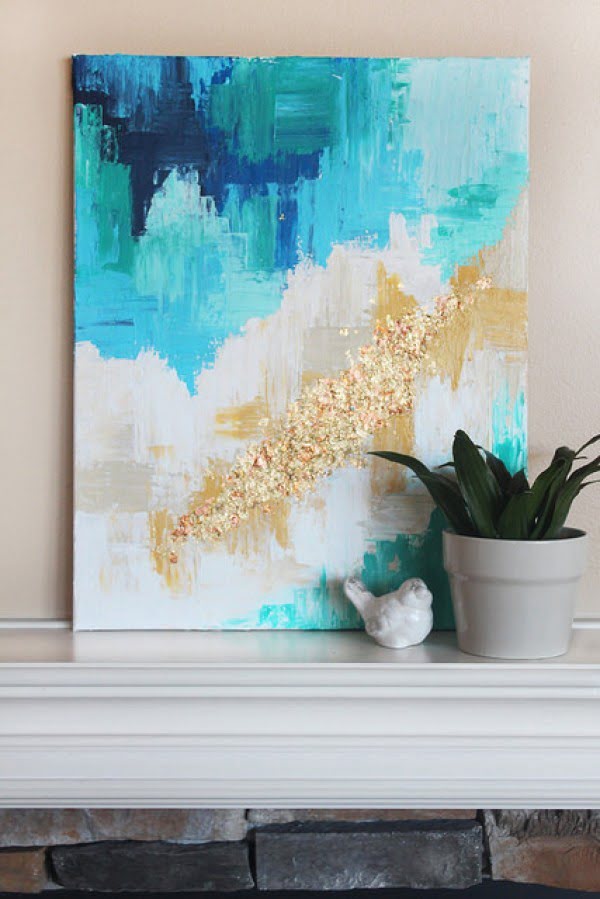 The first thing you will consider when decorating your walls the DIY way if of course making your own art. This can be from custom handmade pictures to signs, monograms, wreaths, and so on. So check out these creative DIY wall art ideas, to begin with. (35 ideas)
Wall Hangings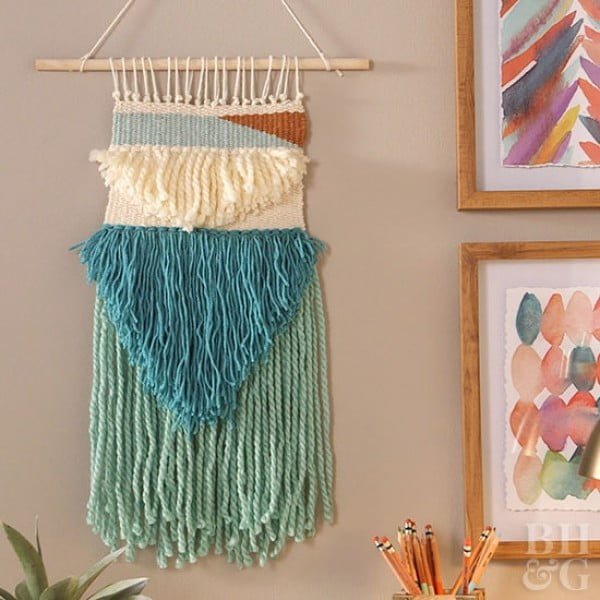 One of the most creative ways to decorate the walls is making wall hangings. You can make them from just about any material you can imagine (including repurposing). So put your creative hat on and get inspired by these amazing DIY wall hanging ideas. (76 ideas)
Picture Frames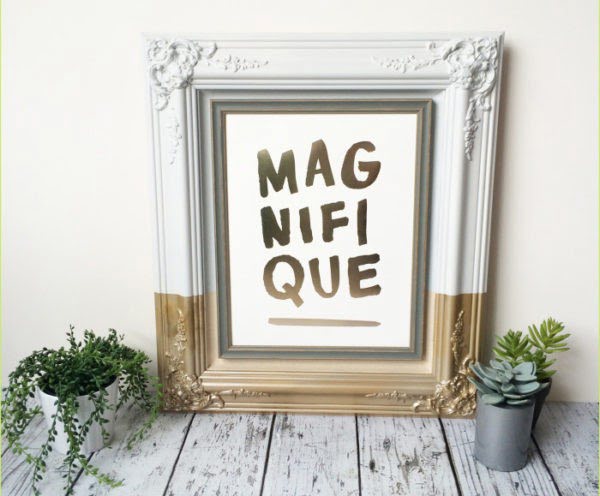 If you're after a simple project that you can DIY to increase the appeal of your wall decor, a simple picture frame can do wonders. There's also a lot of room for creativity with this project so you can create a unique accent. Need inspiration? Here are some brilliant DIY picture frame ideas. (20 ideas)
Canvas Art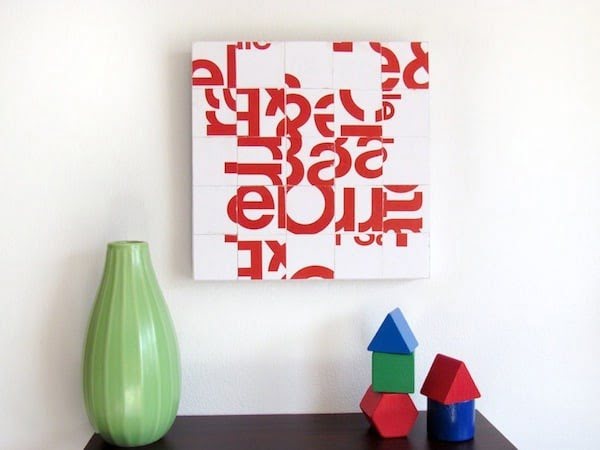 Ready to take your skills to the next level? Canvas art is the first thing you'd buy in a store to decorate your walls. But before you open your wallet, consider creating a piece yourself. You don't have to be an artist to make one either. Need proof? Check out these DIY canvas art ideas that you can easily replicate. (40 ideas)
Canvas Frame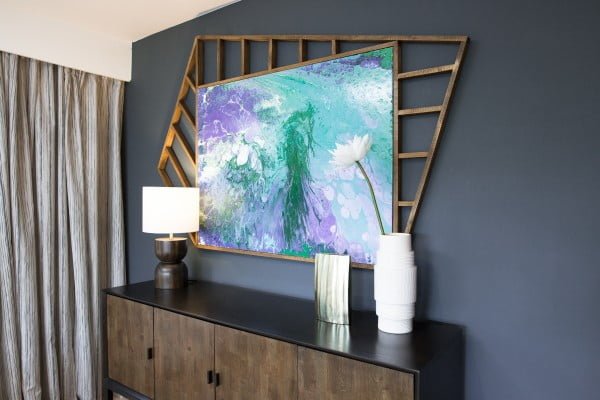 After making a piece of canvas art you need a fitting frame to display it. The right frame can make or break your decor piece so you have to carefuly pick one. Luckily, it's very easy to make a DIY canvas frame and we have a bunch of tutorials for it. (28 ideas)
Dreamcatchers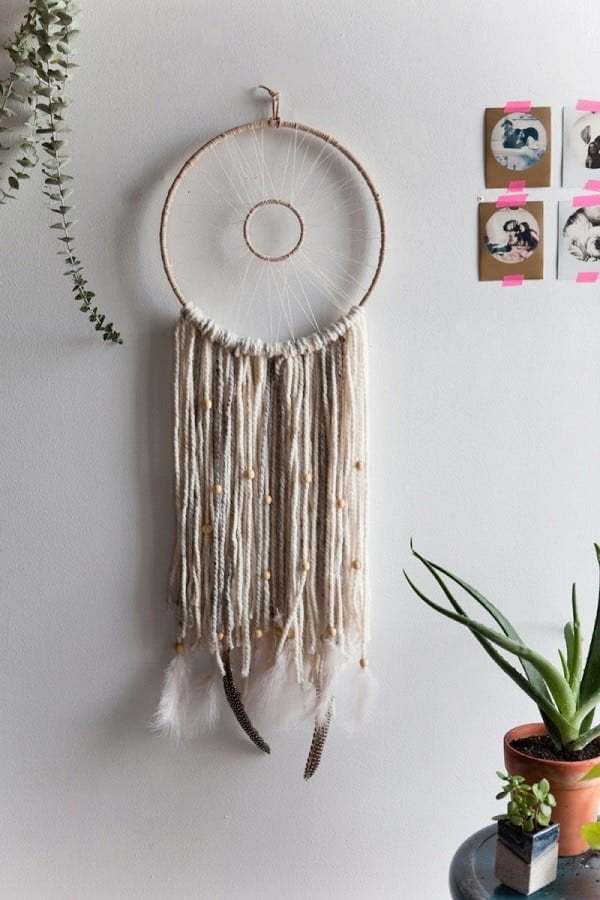 What better way to decorate your bedroom walls than a beautiful dreamcatcher. Even better if you can make one yourself. That's exactly what this idea is about. And if you need even more inspiration, check out the full list of DIY dreamcatcher ideas. (15 ideas)
String Art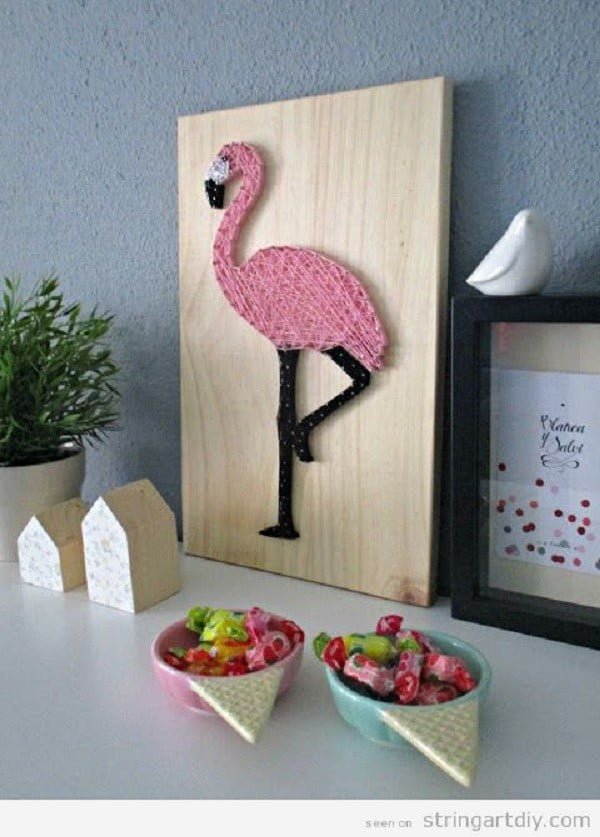 Looking to try your hand at string art on wood? It's an inspiring craft to do, and there are some creative ideas and patterns for you to get started. You have to see these amazing DIY string art ideas for yourself. (20 ideas)
Wallpapers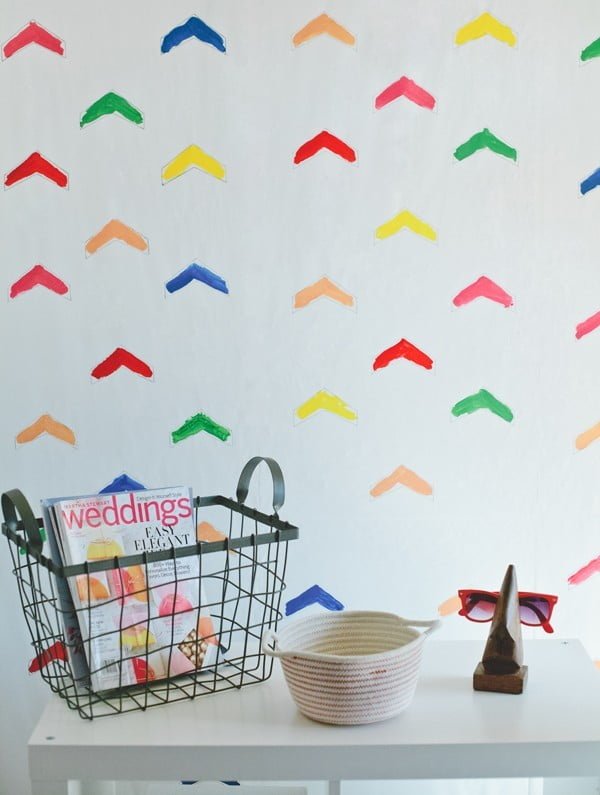 Another great way to decorate the walls that you have not considered DIYing your way through is the wallpaper. Yes, you can make them. And it's so much fun. Want to make wallpapers that are truly unique, check out these DIY wallpaper ideas. (17 ideas)
Popsicle Stick Wall Art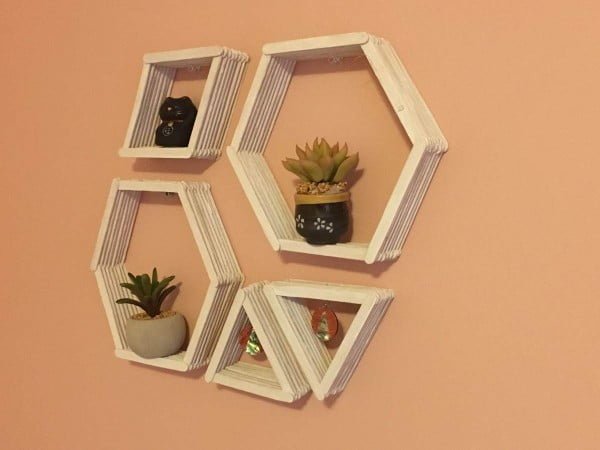 We've fallen in love with popsicle stick crafts so much that we've made an entire section dedicated to wall art made of this material. It's such a unique way to create a personal decor. You have to see these DIY popsicle stick wall art ideas. (17 ideas)
Wall Organizers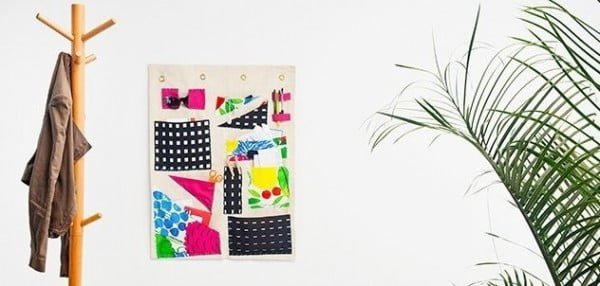 Did you know you can decorate the walls in your home while organizing the space at the same time? Walls organizers come in all shapes and sizes, and they can add so much decor value. The best part is that you can make them yourself. Check out these DIY wall organizer ideas. (51 ideas)
Mirror Frames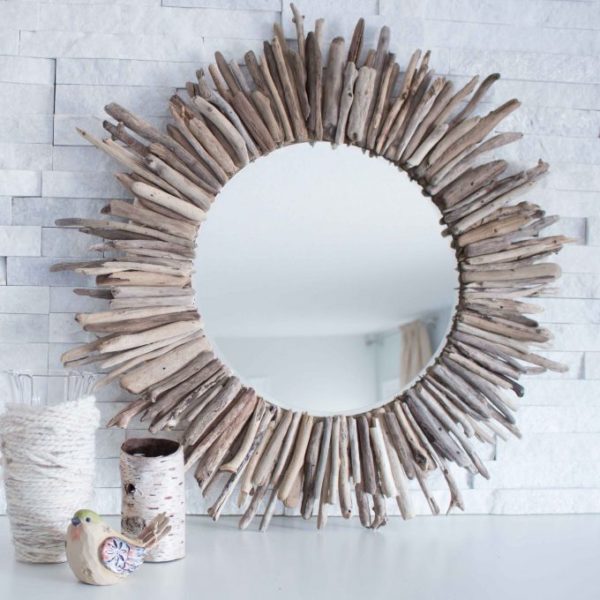 Making a custom mirror frame is a feat that has enormous decor value and saves you quite some money. After all, these things are so expensive if bought in stores. And there's so much room for creativity in making such a frame that no store will offer you. You have to see these DIY mirror frame ideas. (50 ideas)
Floral Wreaths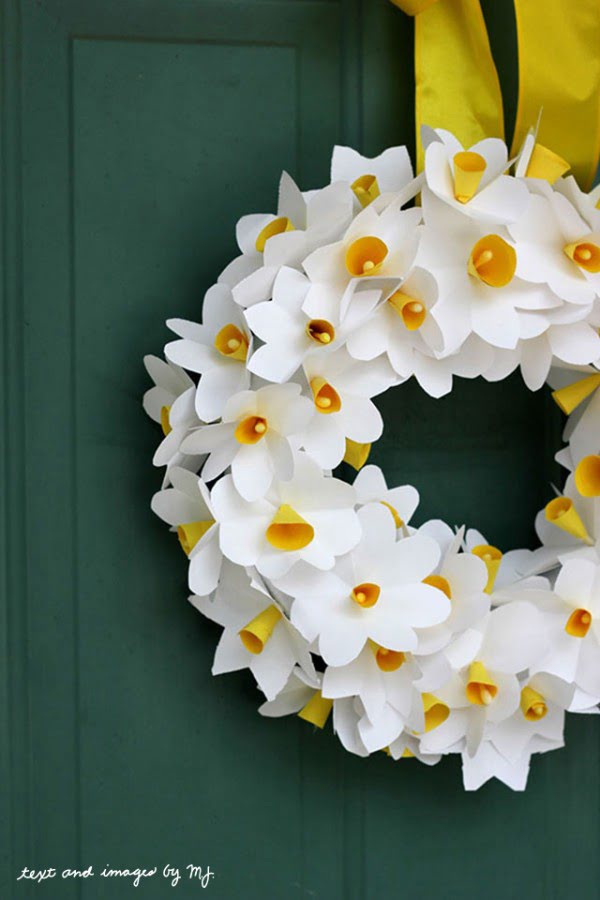 Wreaths are the go-to decor pieces when it comes to seasonal and holiday decor. But you can use them at any time of the year too. The easiest way is to start with a floral wreath. Check out these DIY floral wreath ideas, to begin with. (20 ideas)
Monograms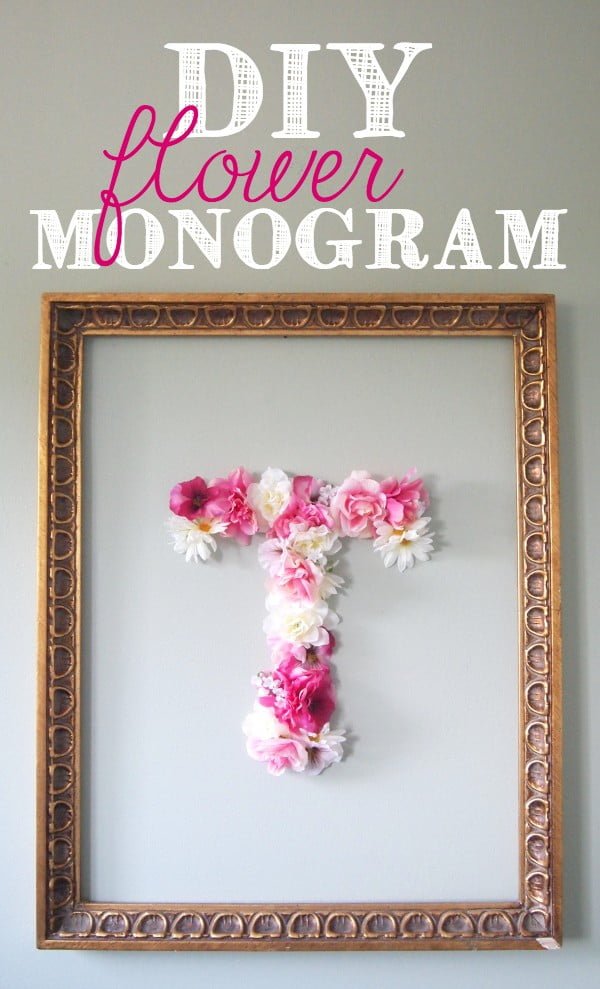 One of the most personal decor items that work on decorating walls so well are the monograms. They are unique to you and your family and make the signature decor you can be proud of. So you should consider making one using these creative DIY monogram ideas. (59 ideas)
Abstract Art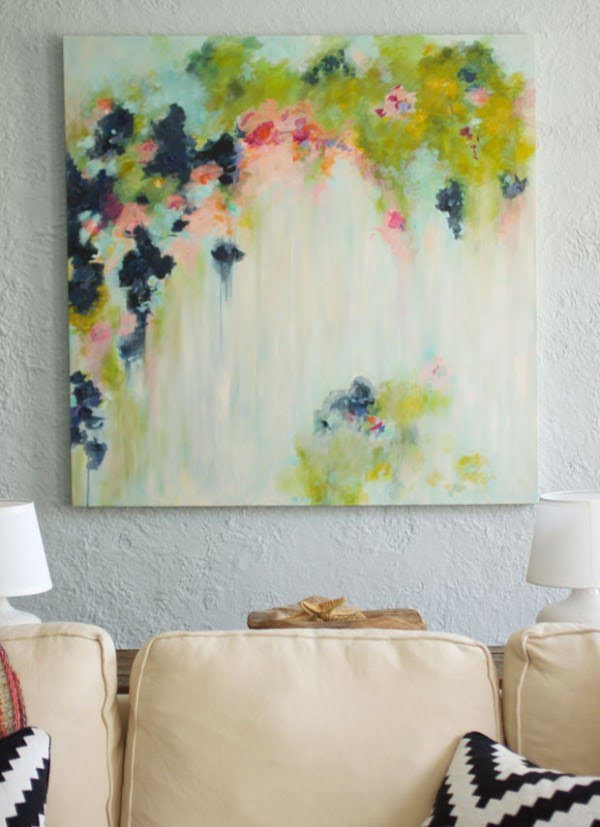 Have you ever seen abstract art and thought you could make it yourself? Here's your chance to do it while decorating your home and saving some money (these things can cost quite a sum). Check out these great DIY abstract art ideas even beginners can make. (65 ideas)
Farmhouse Signs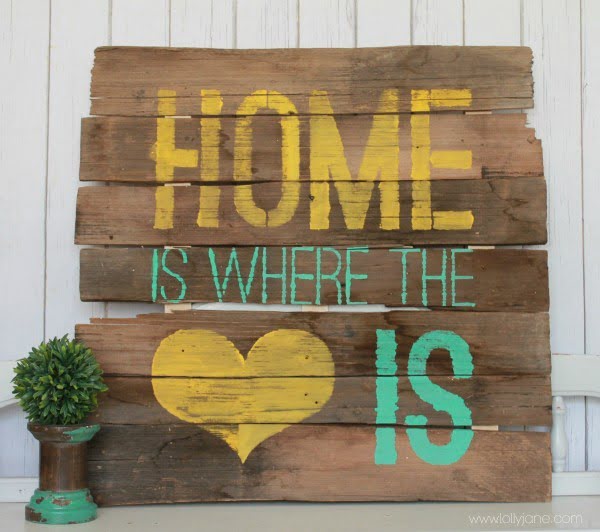 Wooden signs are all the rage in home decor these days. They help create the wonderful farmhouse decor that you can see on Instagram and Pinterest all the time. Want to try your hand at it? These DIY farmhouse sign ideas will help you. (18 ideas)
Rustic Wood Signs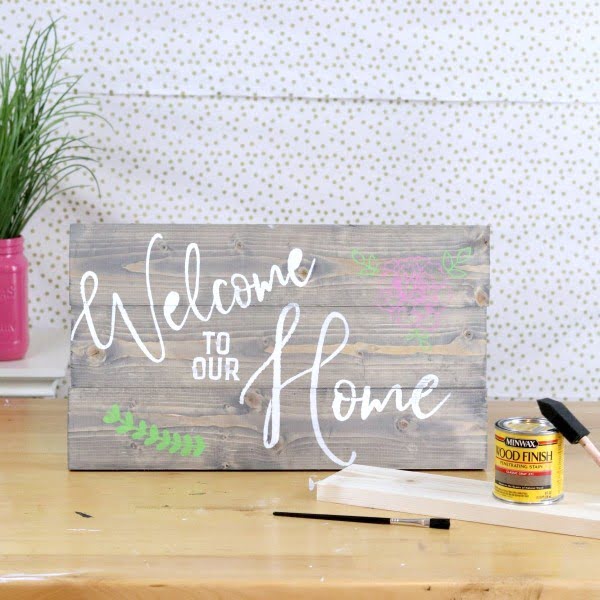 Likewise, rustic wood signs are all over the place in the latest decor trends too. So make your DIY rustic sign using one of these easy tutorials. (41 ideas)
Wall Planters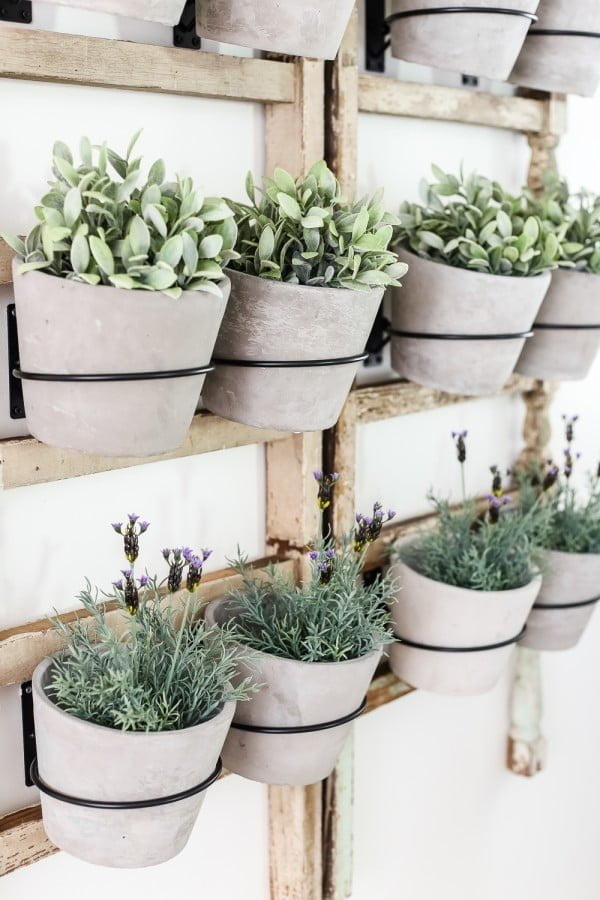 Growing plants on your walls is all the rage right now. It's a unique way to freshen your home. Use one of these great DIY wall planter ideas to bring this trend to your walls. (28 ideas)
Succulent Frames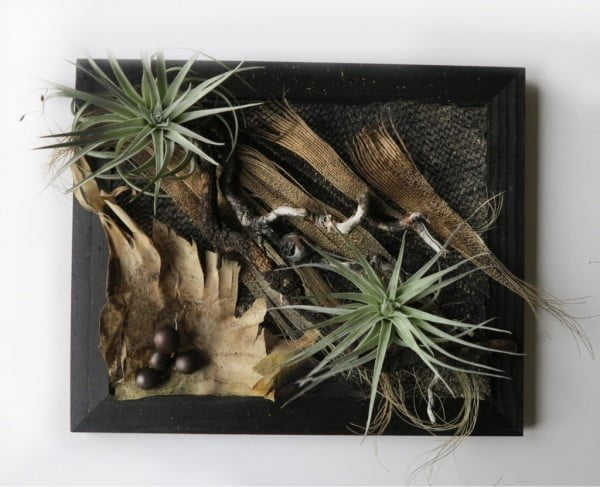 Another trend alert here! Want to create cool decor with a vertical succulent planter frame that wows all your guests? Try these DIY succulent frame ideas to begin. (23 ideas)
Indoor Trellis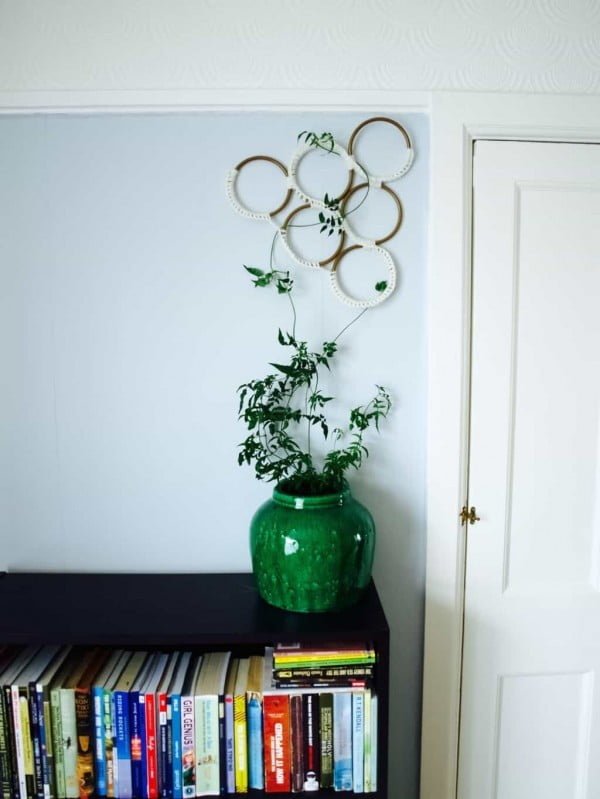 We bet you didn't expect to see a trellis decorating home walls inside, did you? But you can enjoy the greenery inside as a beautiful home decor accent. All you have to do is build a beautiful inside trellis. Choose from these easy DIY indoor trellis ideas. (8 ideas)
Shiplap Walls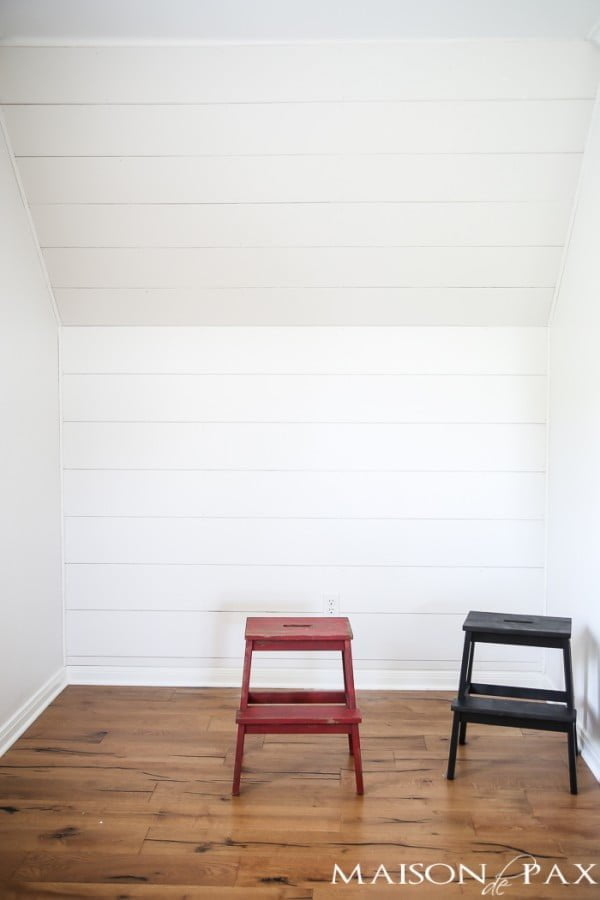 Shiplap as a wall decor element deserve their own story. And we have written it. They are all over Pinterest and Instargam. Creating a shiplap wall may seem difficult at first but it's a surprisingly beginner friendly project too. (33 ideas)
Liked this article? Here's what you can read next: