Last updated on October 1, 2020
Want to decorate a room in your home and do it all yourself? Welcome to the club! In this post, you will learn how to decorate every bit of a room like a pro.
We're all about DIY decorating your home on our blog. Almost every post we publish is about it in one way or another. And we know you love reading all about the new ways to decorate and new things to try. So this post is like a master post for all room decorating needs.
Read on, and you will learn how to improve the look of your home, how to create the coziness you aim for. And there's a tutorial for everything! So grab yourself a cup of coffee, bookmark this page and let's dig in!
What's Inside?
Shoe Racks by the Front Door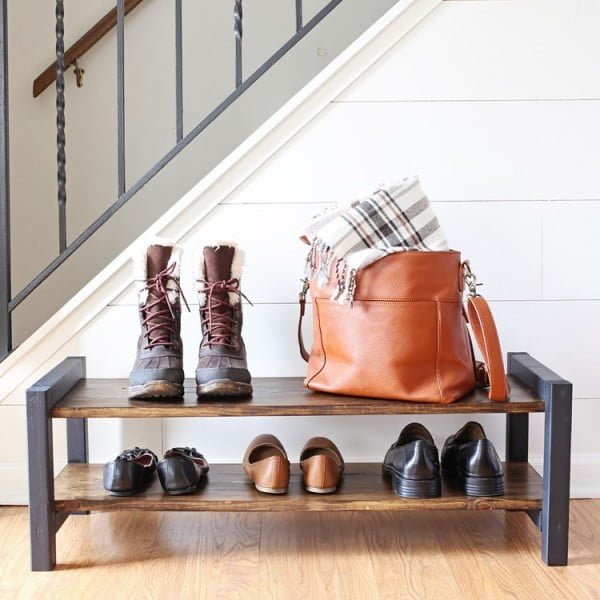 Decorate starting with the entryway. This is especially useful in open plan rooms where your living room is connected to the entryway. Organizing shoes is crucial to avoid home decor eyesores. And if you can make it elegantly and stylishly – all the better. Start with a DIY shoe rack by the front door (10 ideas).
Coat Racks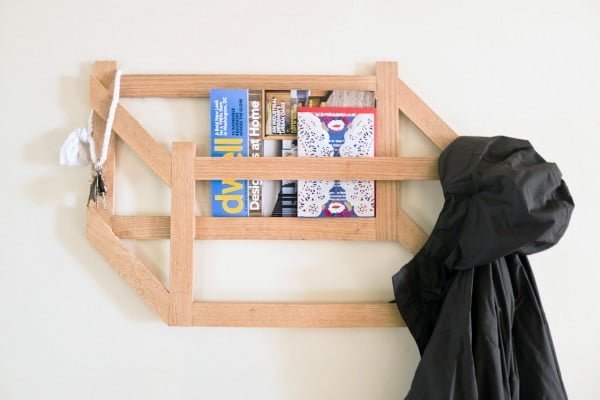 Moving on with the entryway theme, the next essential is the coat rack. And you can make a decor statement of it too. Simply make a rack that adds an accent. These DIY coat racks are great examples of how to do it. (41 ideas)
No Sew Rugs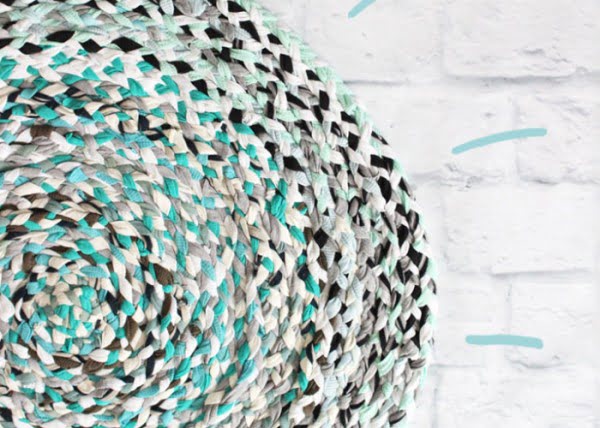 Are rugs can completely transform the floor, and you can use them even on the hardwood floor to add accents. Did you know that you can make a no-sew rug that's cheap and pretty much straightforward? Check out these DIY no-sew rugs if you want to create one. (17 ideas)
Room Dividers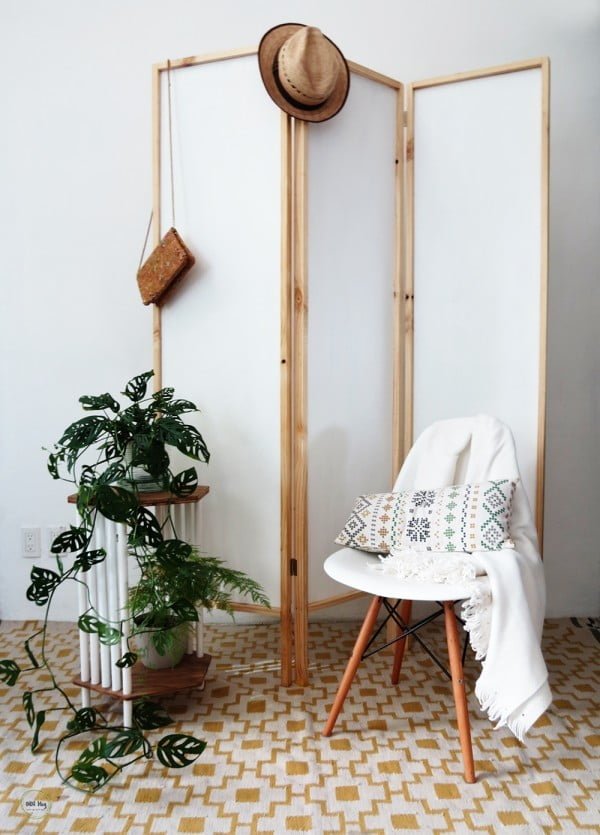 Having an open floor plan room may require you to divide the space somehow. Whether it's to create private space in a large room or set up a home office, a divider is a stylish way to do it. Do you think your room would use dividing? Try these DIY room dividers (23 ideas).
Chalk Paint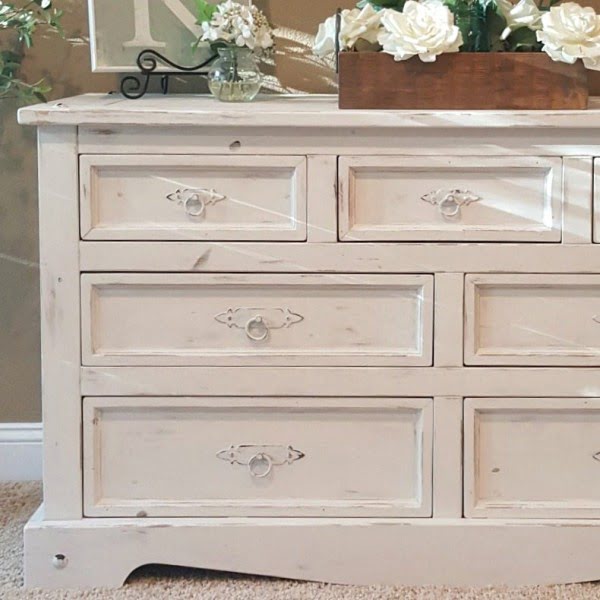 How about some paint job? But we're not talking about repainting the room. Use chalk paint to makeover old furniture, create rustic and farmhouse accents to decorate your home. Here are easy DIY techniques and homemade chalk paint ideas. (32 ideas)
Farmhouse Signs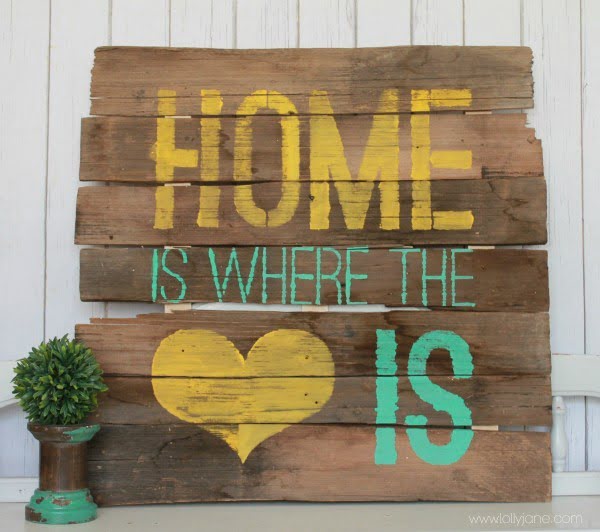 Let us tell you straight away; wooden signs are all the rage to create the rustic farmhouse feel to a home. You would want that to add a personal touch and create a cozy, homey feel to your decor. See these DIY farmhouse signs to start. (18 ideas)
Rustic Wood Signs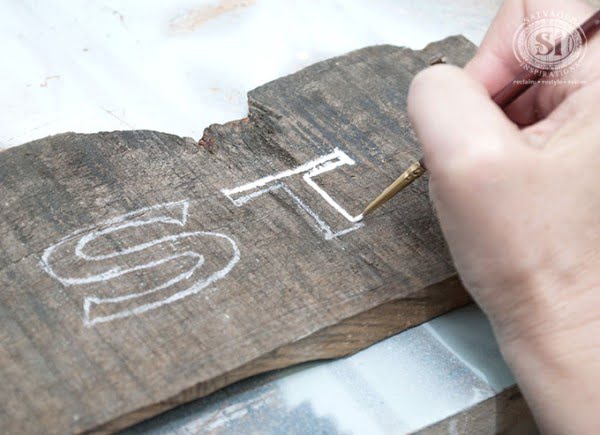 Likewise, rustic wood signs are all over the place in the latest decor trends. So make your DIY sign using one of these easy tutorials. (41 ideas)
Entertainment Center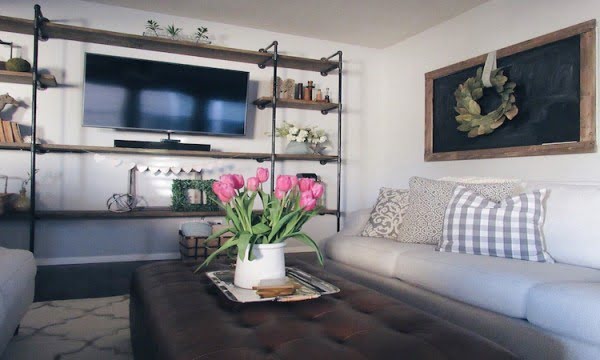 What else than the home entertainment center is the be-all-end-all of the living room? It doesn't need to be a pile of technology and wires, though. Making a custom unit that adds more decor value than it takes from it is the best thing you can do to your room decor. You have to see these DIY entertainment center ideas. (24 ideas)
Light Switch Covers
We bet you didn't think about this aspect of your room decor. It might be just a small detail, but it can have a significant effect. You need to choose if you want to keep your builder-grade light switches or use some of these DIY light switch design ideas and turn a decor eyesore into a feature. (12 ideas)
Chunky Knit Blanket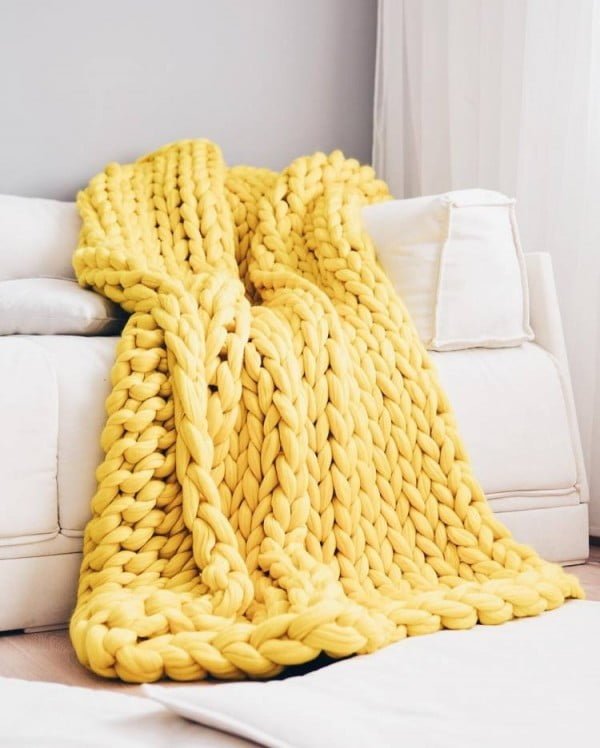 Oversized chunky knit blankets are the next big thing in home decor. Many things make them work. Everyone is after the cozy home feeling, and a rustic vibe and these blankets are all about it. You can knit one too even if you don't know the first things about knitting. Check out these DIY chunky knit blanket ideas. (24 ideas)
Throw Blanket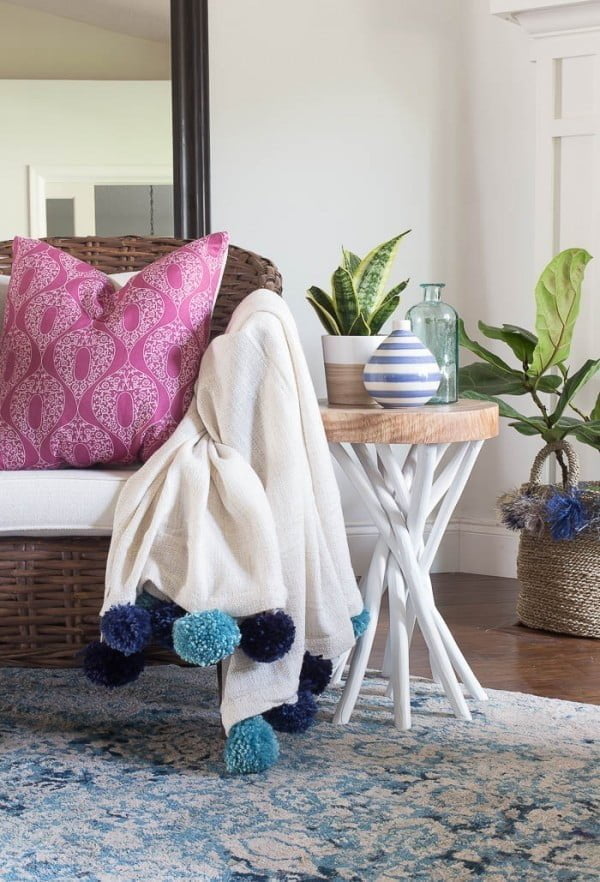 Likewise, throw blankets that can be used in just about any room make elegant and cozy accents if used correctly. Here are our suggested DIY throw blanket ideas you can use. (37 ideas)
Vintage Decor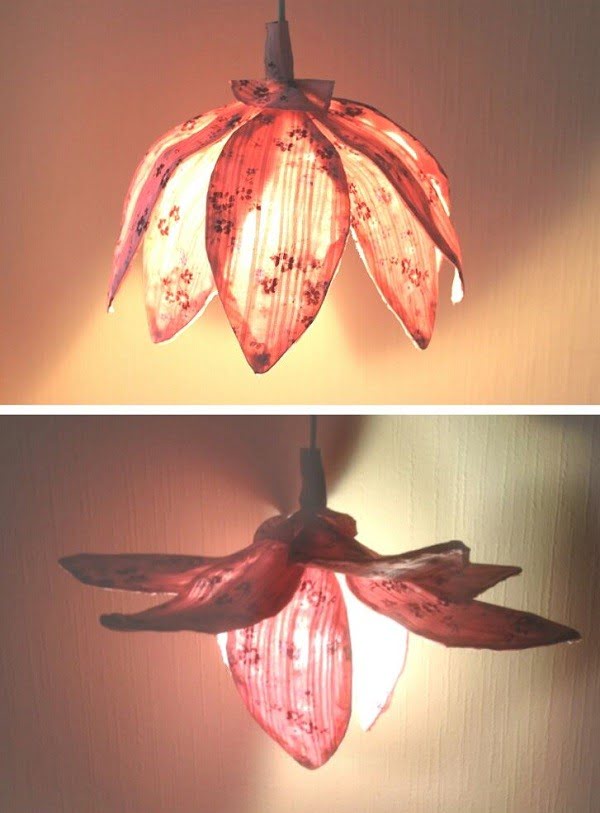 Do you know one thing that almost every famous designer uses in their decor projects? It's adding something vintage to the room. Vintage accents can completely transform your home decor, giving it lots of character. And you can use this trick too with these DIY vintage decor ideas. (36 ideas)
Pom Pom Ideas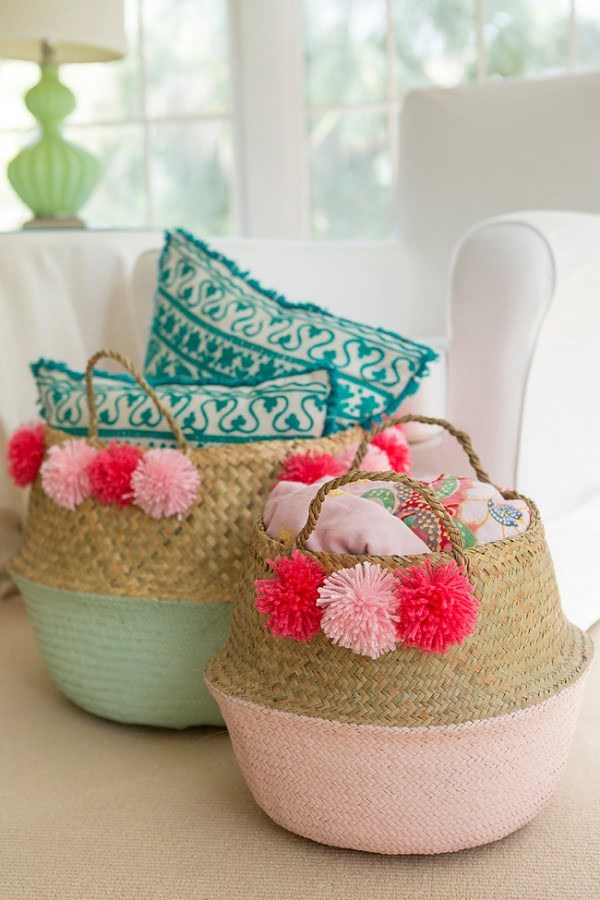 Pom Poms are all the rage, and it's one of the easiest craft projects to make them for your home decor. Check out these brilliant DIY pom pom ideas and get inspired. (28 ideas)
Floral Chandelier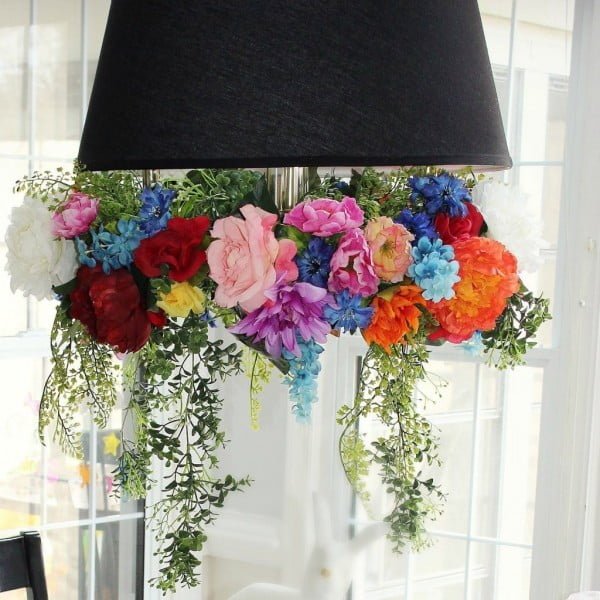 DIY floral chandeliers that used to be the centerpiece of wedding decor are now taking over home decor trends. And we are okay with that! Check out these DIY floral chandelier ideas to get inspired for your home decor. (23 ideas)
PVC Pipe Projects
There are some nifty things you can do with simple PVC pipe. The only problem with most projects of this kind is that they are plain ugly. Check out these creative DIY PVC pipe project ideas on how to make it useful and beautiful. (36 ideas)
Serving Trays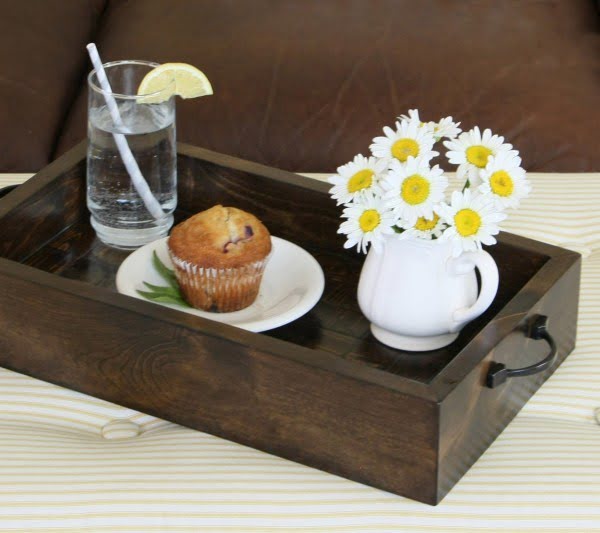 Few things are so simple and that make a huge decor impact like serving trays. They're not just for serving food or drinks; we're talking about creating vignettes on your coffee tables and beautiful centerpieces for living room decor too. You have to see these DIY serving tray ideas to get inspired. (68 ideas)
Mason Jar Crafts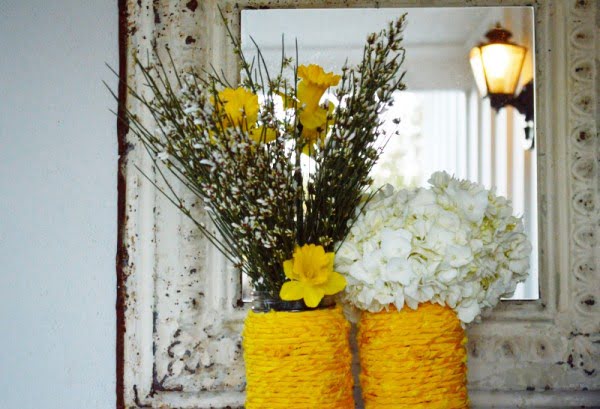 Many a DIYer has started with mason jar crafts. It's easy to take a jar (which is already attractive, like Ball jars) and turn it into a rustic vase, organization container, a lamp, and so on. Interested? Check out the things you can DIY with mason jars. (20 ideas)
Reusing Candle Jars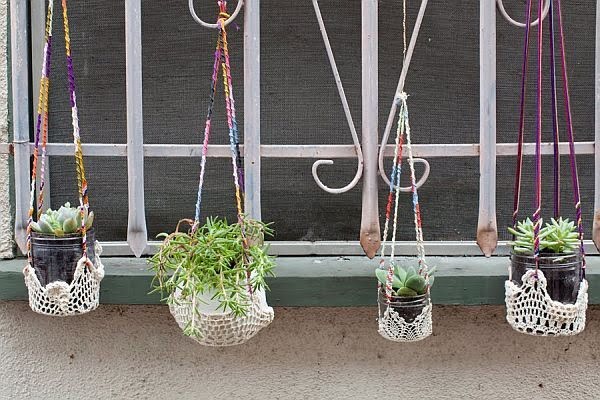 Put those old candle jars to good use and repurpose them to clever storage and beautiful home decor. Use these brilliant ideas of reusing candle jars for decor and get inspired. (13 ideas)
Candles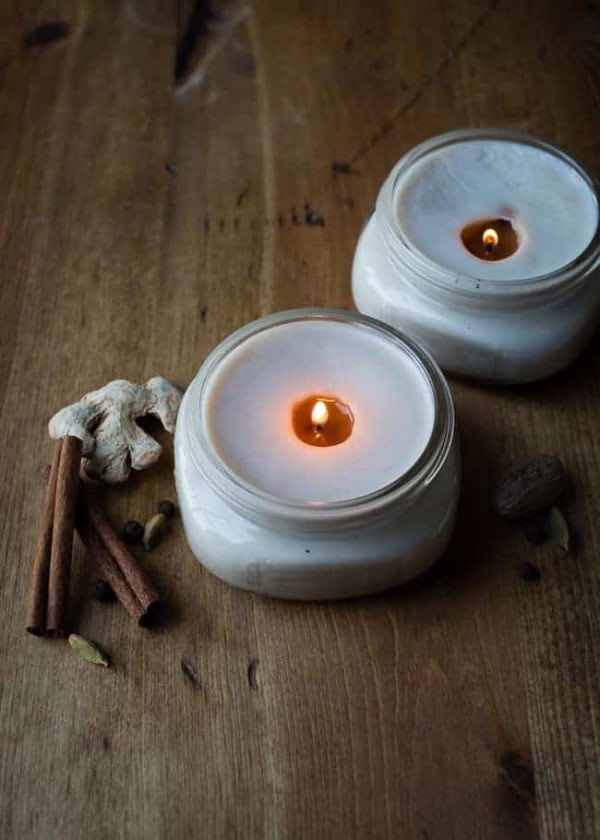 Do you like using candles in your home decor? They are perfect mood makers, but they also help to create wonderful vignettes and centerpieces. What if you could make them yourself too? Here is a great list of DIY candle ideas for you to choose from. (49 ideas)
Dollar Store Decor Items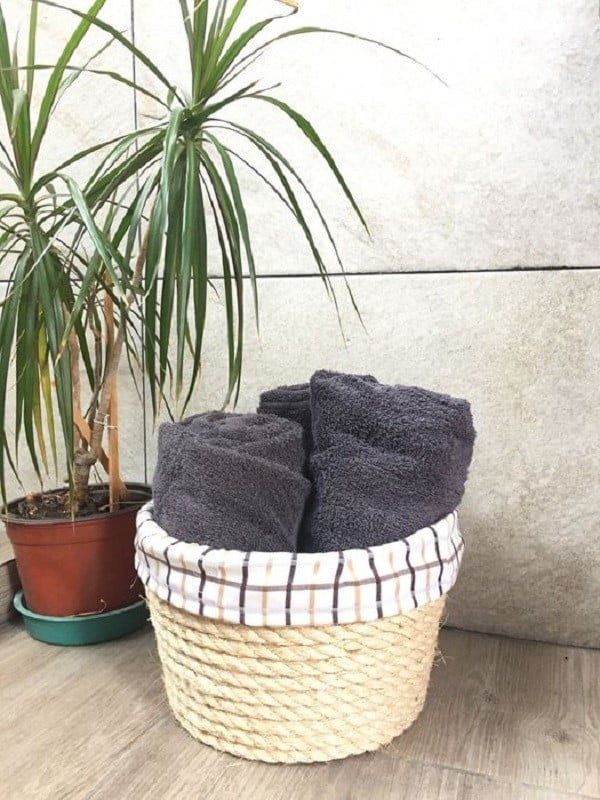 Most store-bought decor items can be expensive. But did you know you can get great decor items and pay just one dollar for them? A lot of things you can find in the Dollar Store can work magic with just a little DIY modification. So check out these DIY Dollar Store projects and see for yourself. (36 ideas)
Wall Decor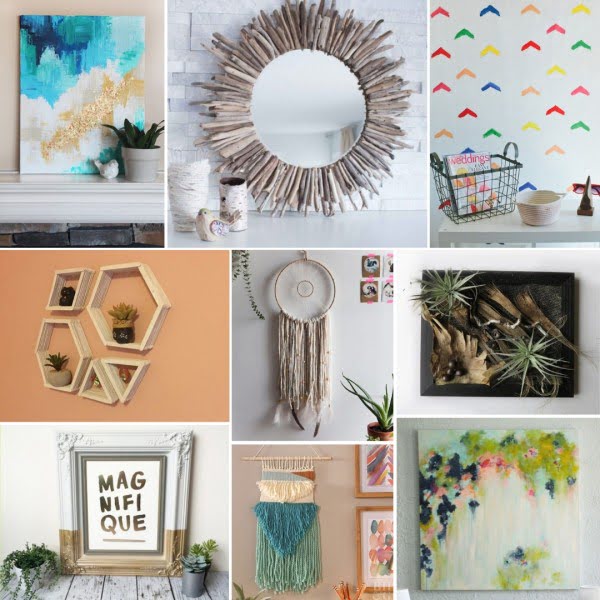 We can talk so much about wall decor, and we do it extensively on our blog. See our great organized list of DIY Wall decor ideas here. (600 ideas) 
Hairpin Furniture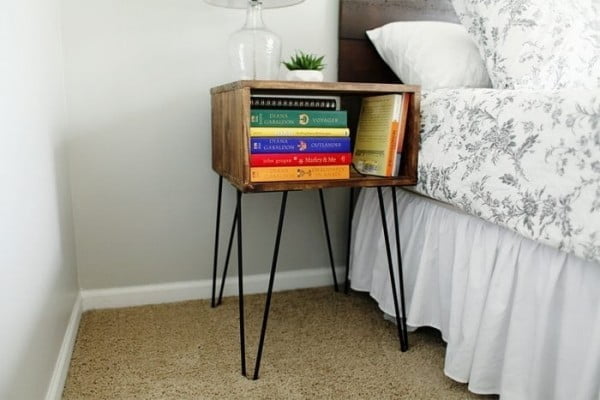 Are you into mid-century modern home decor style? A few accents in this style certainly add a lot of charm. See these DIY hairpin furniture projects to get inspired. (23 ideas)
Lightbulb Decor Accents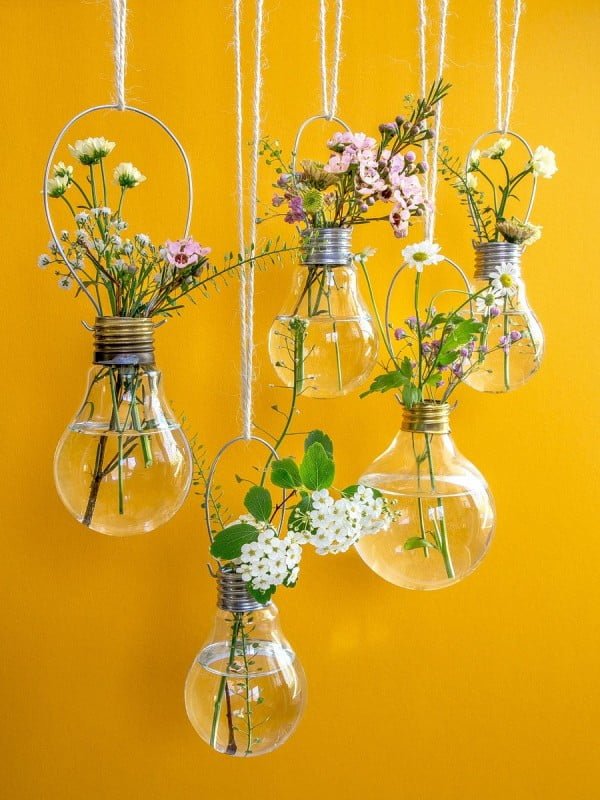 This is what makes good home decor great – unique personal accents. Looking for truly unique home decor items that you won't even find in stores? Try making something out of the humble lightbulb. Check out our DIY lightbulb decor ideas. (18 ideas)
Faux Flower Arrangements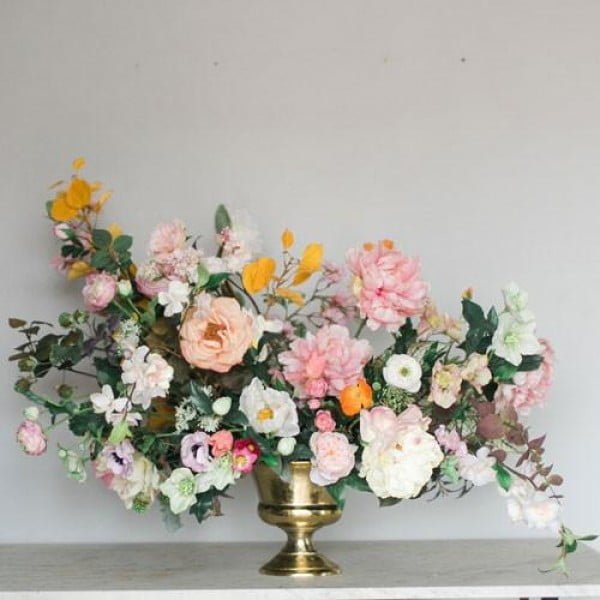 We love real flowers at home as they add a wonderfully natural and fresh touch to the interiors. But you can't have live flowers everywhere, especially in shaded or closed spaces. Want to arrange faux flowers like a pro? Check out these creative DIY faux flower arrangements and learn how to do it. (20 ideas)
Monograms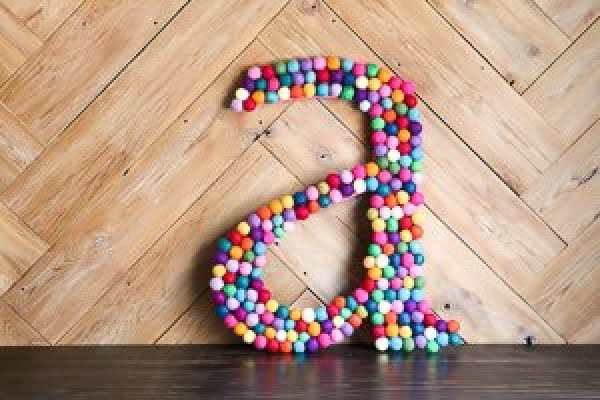 What better way to create unique and personal home decor than by making a monogram decor piece. It can be wall decor item, mantel decor accent, and even a centerpiece. Whatever you make, it will not fail to introduce a character to your room decor. Want to learn how to do it? Check out these DIY monogram ideas. (59 ideas)
Lamps and Lampshades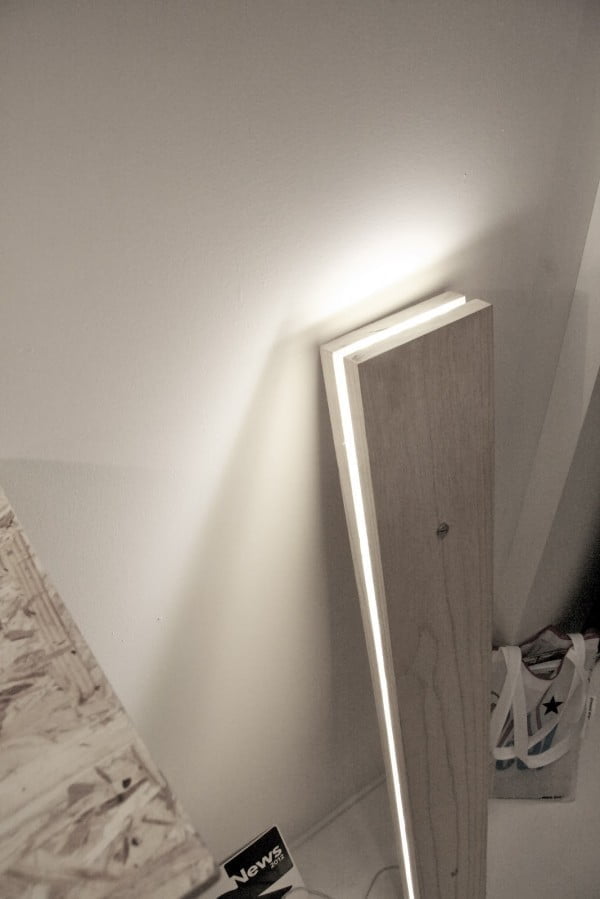 One of the most important thing in home decor and interior design is layering the lighting properly. And you can DIY your lighting fixtures too while using the opportunity to add another decor accent to the room. Check out these brilliant DIY lamp and lampshade ideas. (41 ideas)
Fairy Light Decor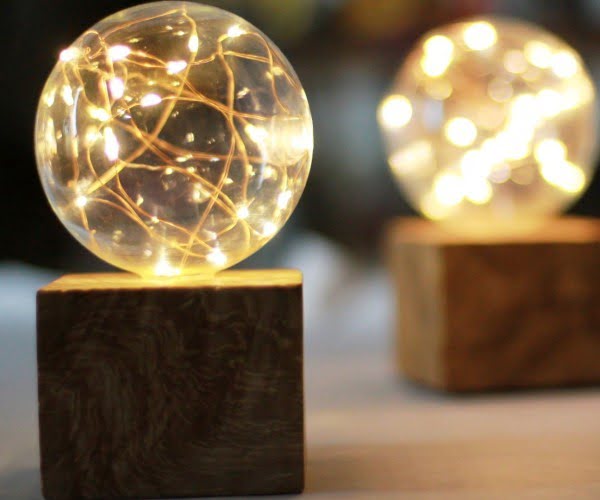 Talking about lighting, there's a new trend that's all the rage. It's using fairy lights to create mood lighting (outside of the Holidays). It's simple, cheap, and creates the effect you want. Check out the ways you can DIY fairy light decor. (23 ideas)
Coasters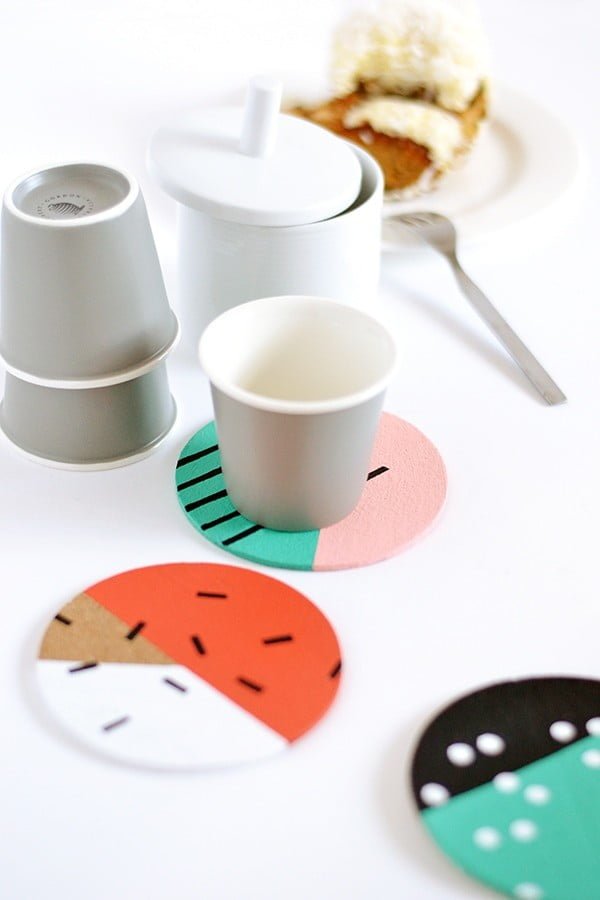 Does the world need any more DIY coasters? Yes, it does! Simply because it's a great project to take on even if you're a beginner. Check out these awesome DIY coaster ideas, and you'll want to make some too. (45 ideas)
Wall Organizers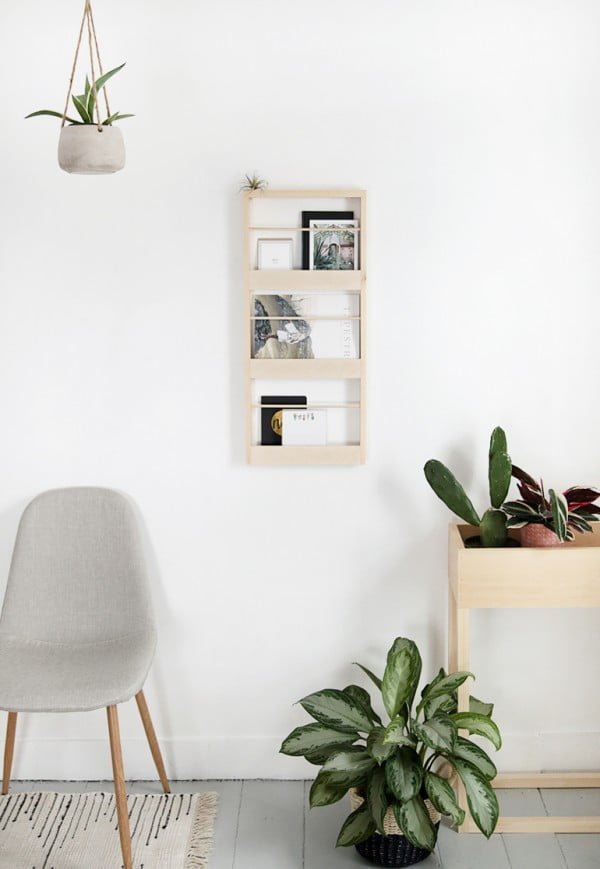 Make these wonderful DIY wall organizers for any room of your home and any purpose. Having one is a must so check out these DIY wall organizer ideas and get started. (51 ideas)
Organizer Boxes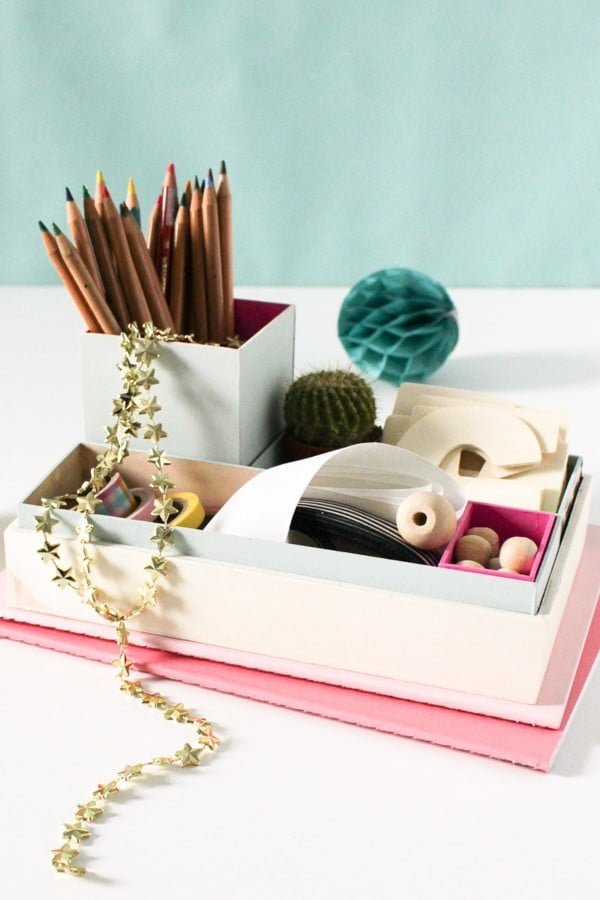 Need some new organization ideas for your desk, jewelry, or closet? You can make easy organizer box in minutes. They will not only remove unnecessary clutter from your tables but improve your room decor too. Check out these DIY organizer box ideas for inspiration. (15 ideas)
Rustic Centerpiece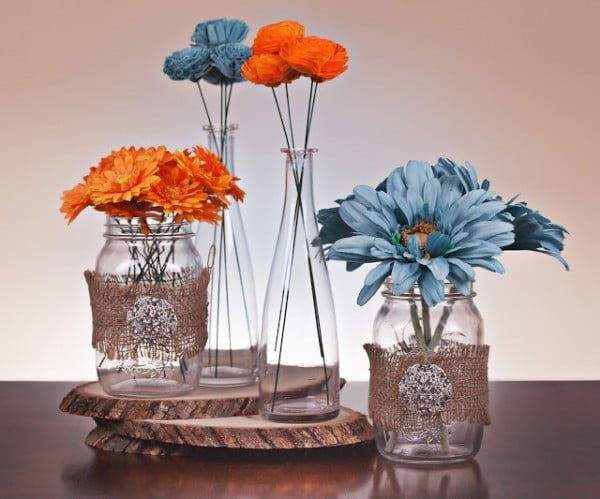 Your tables need this in any room of the house. Make a cozy rustic centerpiece for everyday decor or the Holidays. Check out our list of great DIY rustic centerpiece ideas and get inspired. (20 ideas)
Wall Planters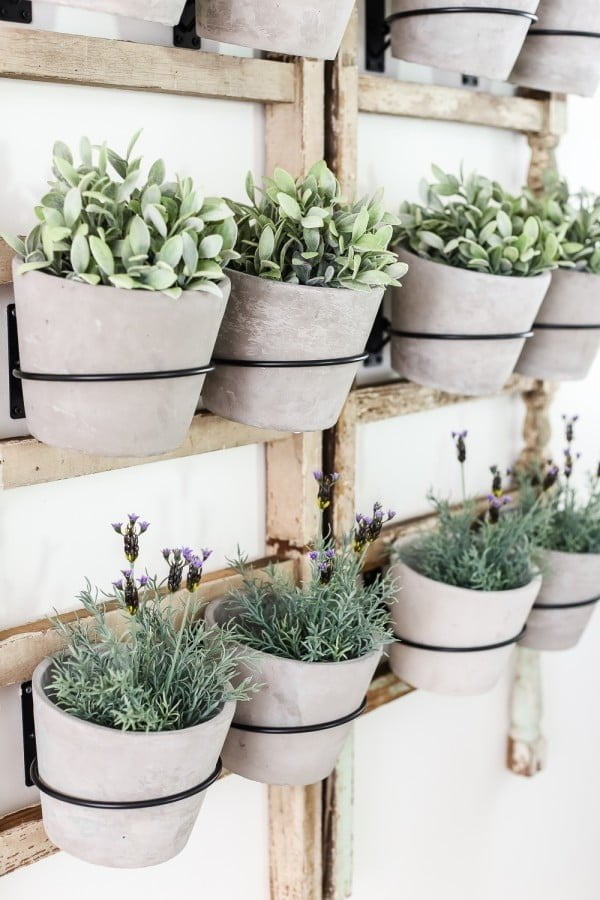 Growing plants on your walls is all the rage right now. It's a unique way to freshen your home. Use one of these great DIY wall planter ideas. (28 ideas)
Ideas to Dress Up Your Flower Pots
Want to turn your flower pots into something more than just plain planters? Here are creative dressed up DIY flower pots for your inspiration. (20 ideas)
Tin Can Decor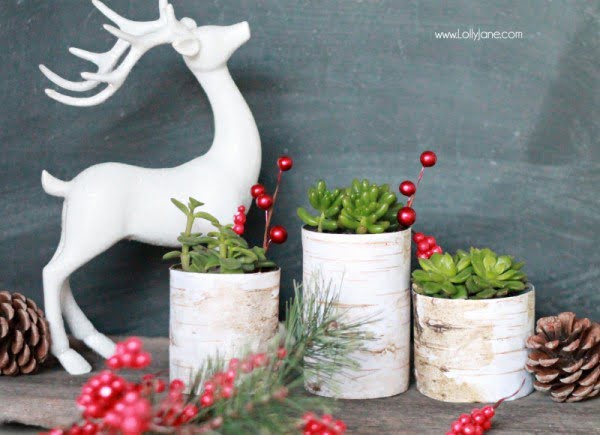 Don't throw that away! Start recycling and upcycling for home decor if you haven't already. Use these adorable DIY tin can decor ideas, to begin with. (29 ideas)
Mosaic Decor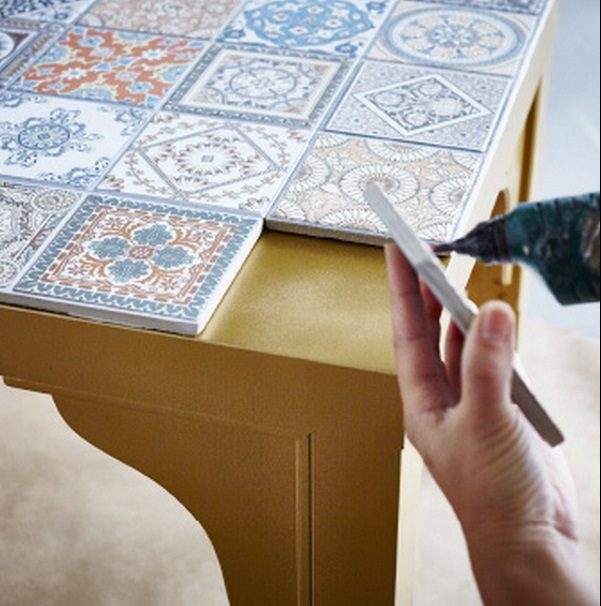 Mosaics in home decor are stunning. If you want to make something more than an accent – a statement and the focal point – you have to try creating a mosaic. To get an idea, check out these DIY mosaic decor projects. (30 ideas)
Succulent Terrarium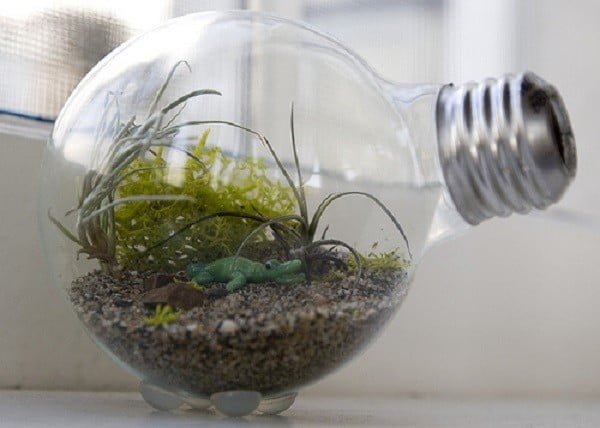 These babies take centerpiece decor to the next level. Create a DIY succulent terrarium like a pro by using our list of tutorials. (20 ideas)
Hanging and Floating Wall Shelves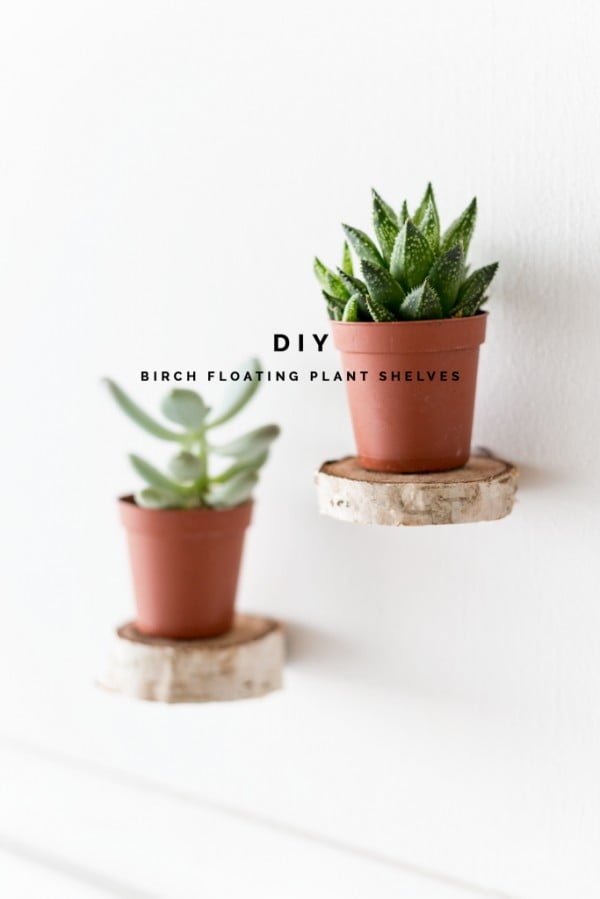 DIY shelves make some of the easiest home projects, and they can have an excellent decor effect. To make it even easier for you, here are the best tutorials for DIY shelves out there. (50 ideas)
Corner Shelves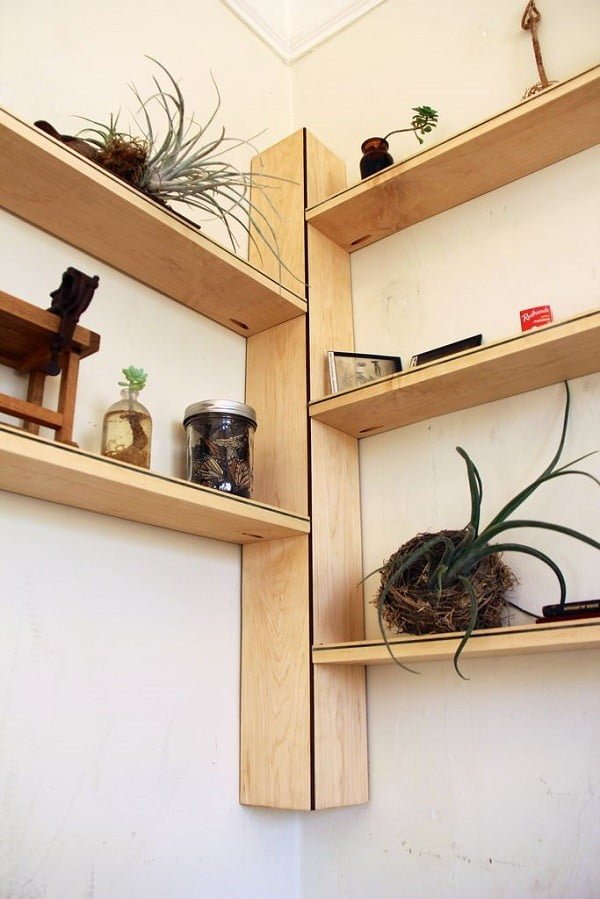 Corner shelves are somewhat of a secret trick to make your room look more spacious. Making use of the empty corners not only gives you extra storage space but softens the edges of the room and helps create the coziness that you're after. See the DIY corner self ideas and find the project to try at home. (20 ideas)
Pillow Covers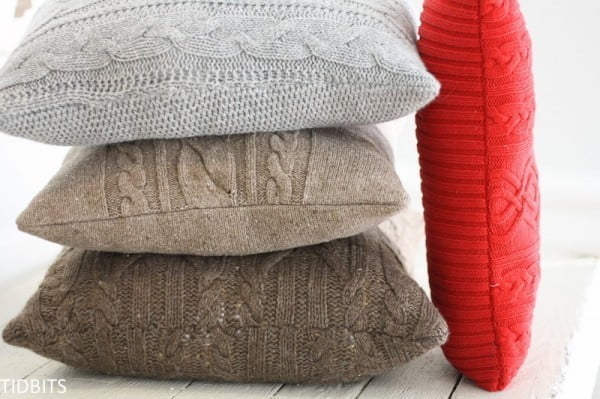 Accent pillows are the go-to decor item when you go out shopping and when you want to do a quick refresh of the room. So why not make some yourself? Check out these DIY pillow cover ideas. (10 ideas)
Curtains from Bed Sheets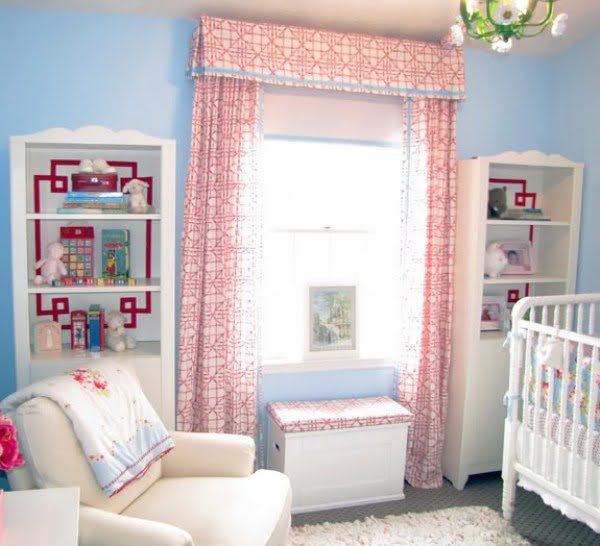 Make your curtains from bed sheets to save a lot of money. It's one of the projects you have to do at home. Check out these DIY curtains you can make from bedsheets. (24 ideas)
Curtains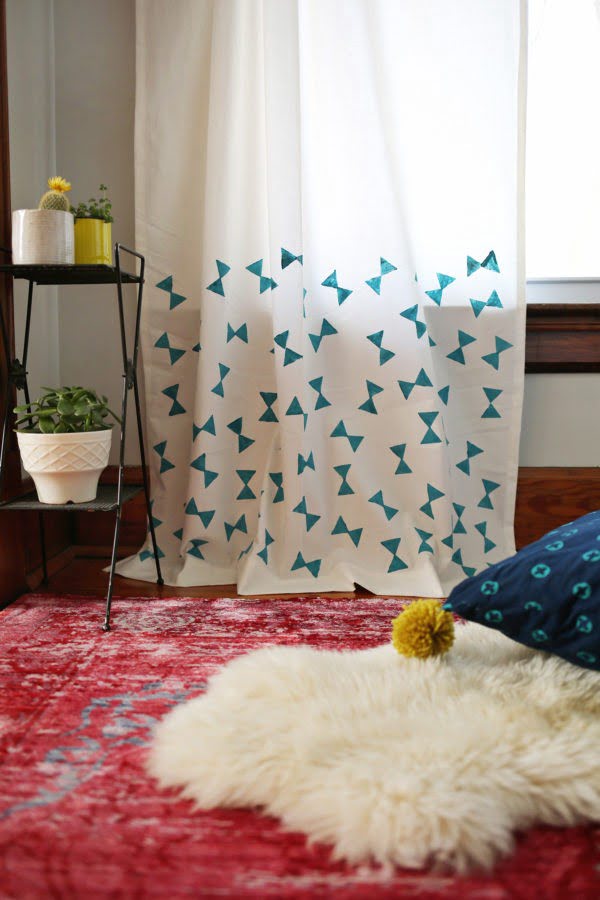 DIY curtains come to the rescue when you can't choose the right ones for your room, or you're on a tight budget. These easy tutorials on how to make curtains will help you out in all of the cases. (20 ideas)
Curtain Rods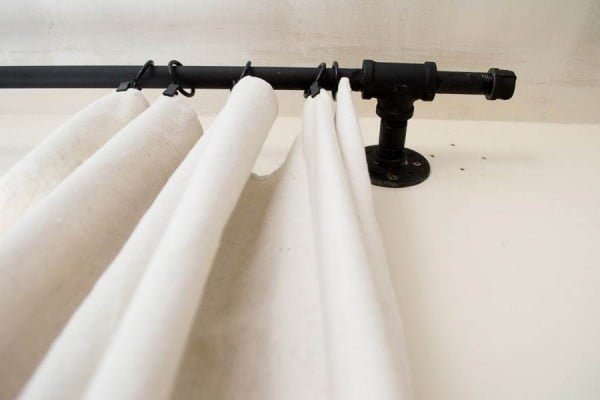 Once you have the curtains to hang you need the hardware fixtures to hang them. Here you have two choices. Either buy expnsive or ugly rods in the store or make them unique and at a fraction of the cost. We challenge you to do the latter. And here are the best DIY curtain rods to help you try this project. (26 ideas)
Roman Shades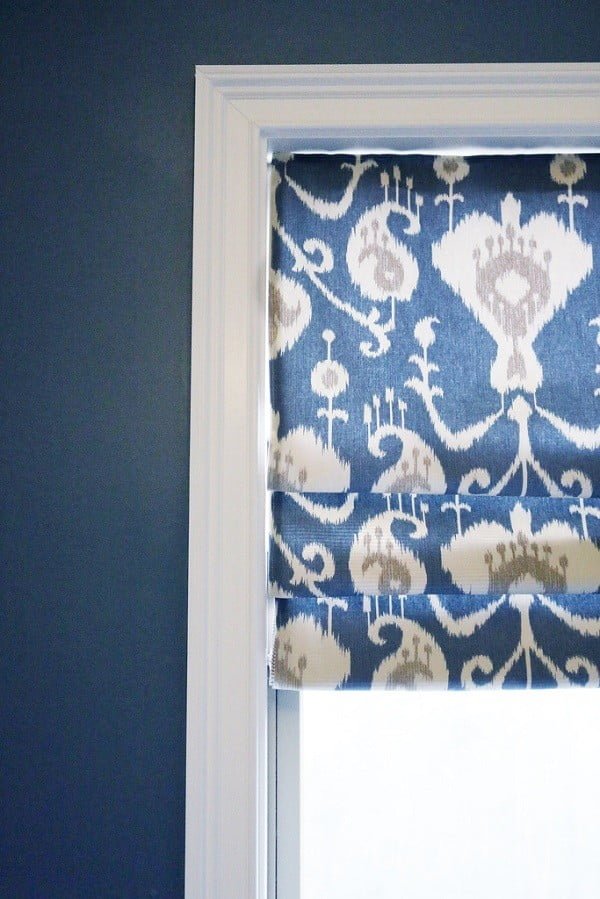 Roman shades are another way to dress up your windows. And while most of the time you will want to use them in the kitchen, there's no reason why you wouldn't want to add this feature to any room. Check out our DIY roman shades ideas. (20 ideas)
Dog Beds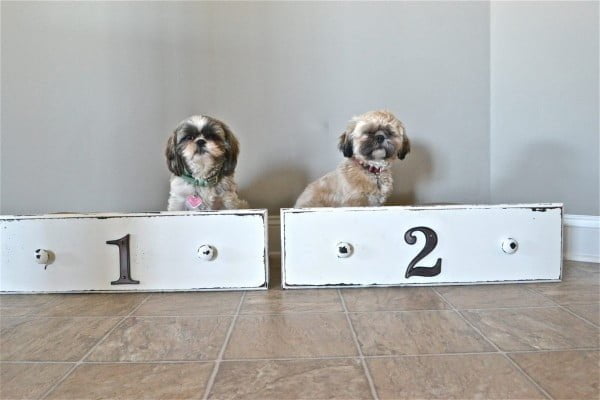 Do not forget your beloved pet! How does your dog fit into your room decor? Making e decor eyesore of a dog bed is not what you want. So check out the DIY dog bed ideas that help your room decor more than they hurt. (20 ideas)
IKEA Hacks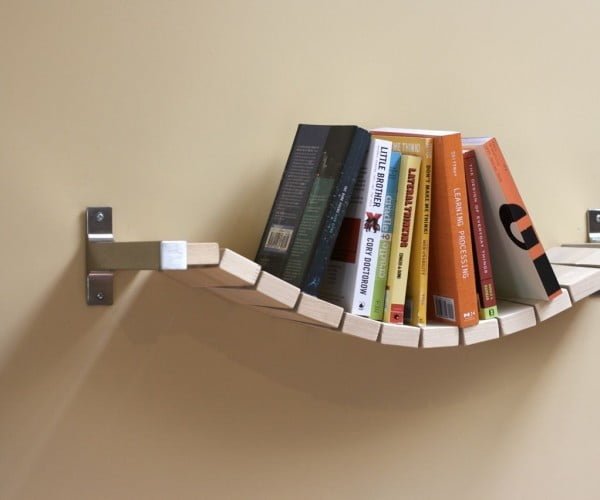 Everyone loves another IKEA hack. And here the most useful and creative ways to amp up your IKEA buys. These will get way more than your money's worth! (54 ideas)
Washi Tape Decor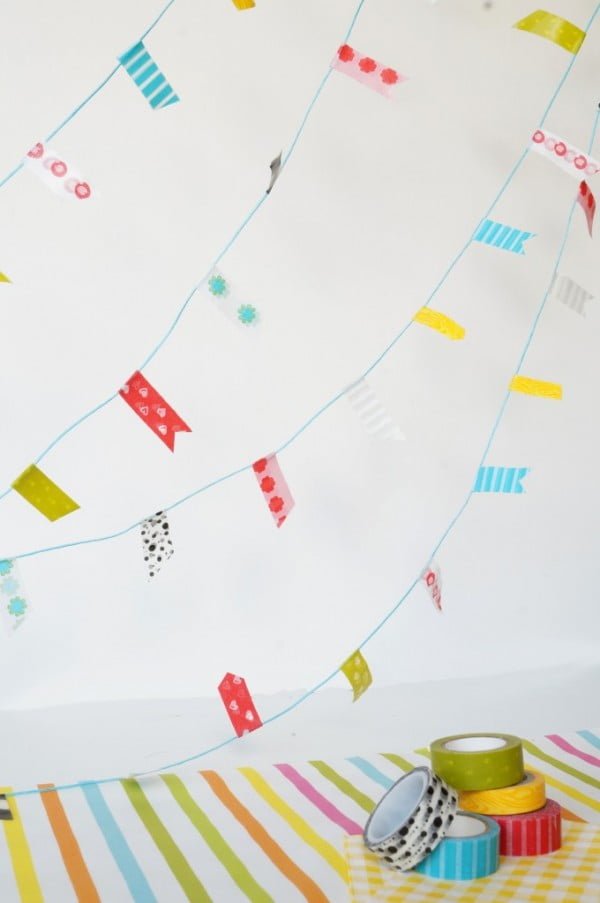 When all else fails, you can always turn to the trusty washi tape. You can't go wrong with it. Just experiment until you get it right. There are so many things (as far as home decor goes) you can do with the tape too. And the fact that it's such a non-committing project helps a whole deal. So check out our best ideas of washi tape decor. (33 ideas)
Liked this article? Here's what you can read next: