Last Updated on
It's high time to go outside and DIY. Need ideas? Here are the top 23 things you can DIY in your backyard or garden.
Isn't it wonderful to go outside to the fresh air and do something for the house? There's always something to do – be it mowing the lawn or working away in your garden. But sometimes you want to do something fun, especially if you're a die-hard DIYer.
We were inspired by this roundup of outdoor projects by Bob Vila. We have tons of project ideas for the outside here on our blog. So it's about time we organize them into a top list of things you can DIY outside. These are our favorites.
What's Inside?
Outdoor Furniture
One of the first things you might want to DIY outside is revamping your lawn or patio furniture. Or perhaps you want to build a whole new piece? Our list of 40 easy DIY outdoor furniture projects is exactly what you need if you want to follow through with your new outdoor DIY idea.
Hammock Stand
A hammock in your backyard or garden is the ultimate chillout place. But what do you do if you don't have the right two trees to hang it from (a rare setup to have!)? Why build a DIY hammock stand of course.
Trellis Privacy Screen
If you need a little bit more privacy in your backyard or you want to hide ugly areas, a trellis screen is an easy and cheap way to make it. Check out our DIY trellis screen project ideas for your backyard.
Pergola
A pergola is an outdoor construction that gives shade in your backyard. It's usually more than just shade for a walkway and you can create a whole living area for your family in your backyard or garden. Want to build it? Choose from our brilliant DIY pergola project ideas.
Trellis
A trellis can have numerous and varied functions in your garden. This can explain their popularity in both, cheaper and expensive landscape garden designs. Want one? Check out how to build a DIY trellis in your backyard or garden.
Bird Feeder
Bring nature to your garden by making these DIY bird feeders. If you like the sound of cheery chirping little fellas in your backyard, a feeder is a must. We have some amazing creative DIY bird feeder ideas and tutorials.
Squirrel Feeder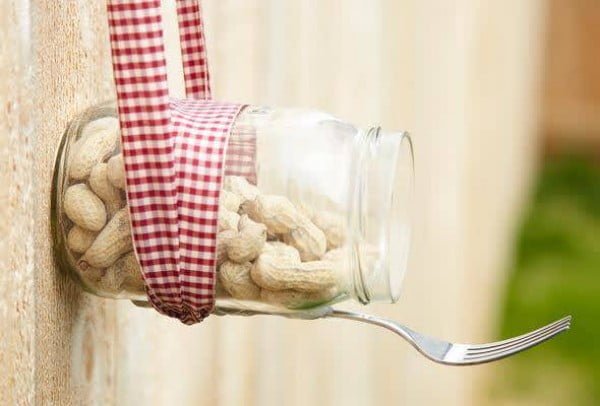 How about the squirrels? They might help themselves to feast on your bird feeder so to prevent that and make everyone happy, build one for these critters too. You can have a lot of fun making these DIY squirrel feeders.
Bird Bath
A bird bath is another great garden feature that attracts birds to your place. Build one to make your space prettier and to give the little fellows a place to bathe and refresh. We have some amazing DIY bird bath ideas to choose from.
Planters
Looking to prettify your outdoors or indoors with new DIY planters? We have 77 easy project ideas for DIY planters that will inspire you to make some fantastic pots.
Raised Garden Bed
Raised garden beds aren't just for the show, they make a small garden more accessible and make watering plants a lot easier. Having one (or several) such garden beds in your garden can do wonders to its design and it's not necessarily complicated or expensive to build. Check out our DIY raised garden bed ideas for inspiration.
Garden Fence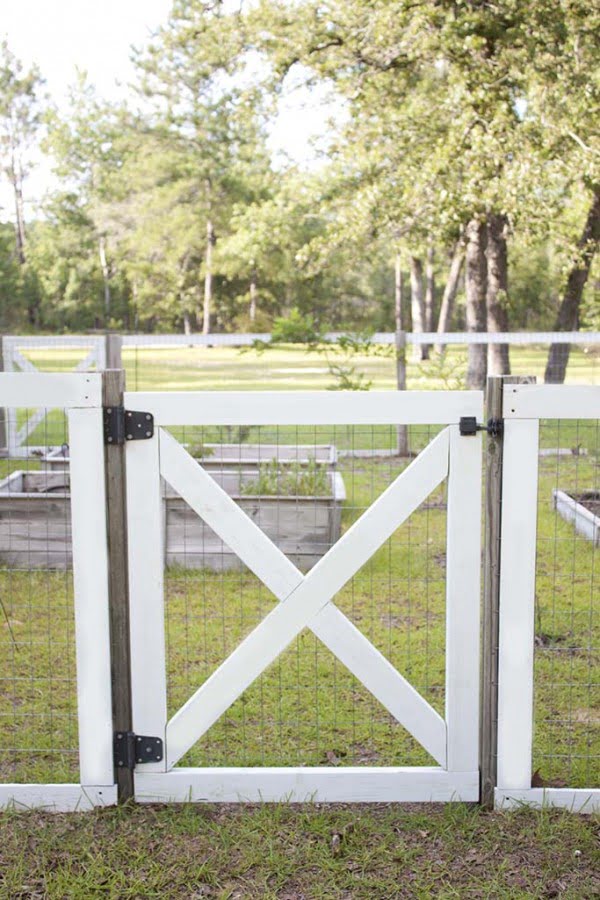 Your garden needs a fence to protect it and to make the overall landscape prettier. So here are a bunch of DIY garden fence ideas as another perfect outdoor project.
Window Boxes
DIY window boxes make one of the most popular outdoor projects. It increases your home curb appeal significantly too. And it's a simple project on top of it all. Here are our creative ideas for DIY window boxes.
Tree Swing
You've probably had one of those tree swings in your backyard when growing up. It's a simple piece of wood tied from a tree branch with rope, but it's brought so much fun. If you don't have that in your backyard now, it's the best time to make one. Here are the best DIY swing ideas to choose from.
Potting Bench
You can build a DIY potting bench from scratch from lumber, reclaimed wood, pallets. And you can even make one by upcycling an old dresser or another piece of furniture (you'll find some creative options below). Your new creation can add lots of rustic charm to your backyard or patio too. Here are the best DIY potting bench ideas for your inspiration.
Outdoor Kitchen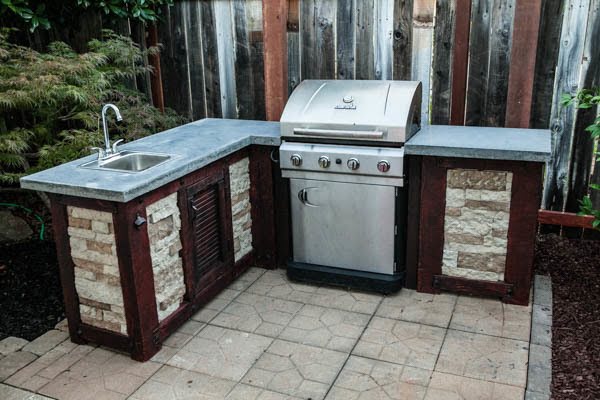 An outdoor kitchen is a great thing to have. It makes grilling and BBQs easy and fun. If you want, you can even build as much as a permanent grilling station with counters, a built-in grill, stoves, and a sink. It's all up to you. See these outdoor kitchen ideas with plans to get inspired.
Garden Path
How do you get around your garden and backyard? You can tackle this in many ways, but a beautiful garden path is always the most attractive solution. Get inspiration from our top list of DIY garden path ideas.
Treehouse
Build a DIY treehouse with your kids and create the best memories of their childhood. These projects are what dreams are made of! You can build something from a simple platform in a tree to a full-blown house like pictured above. We have some crafty DIY treehouse ideas to choose from.
Compost Bin
Are you composting for your garden? Want to build yourself a decent DIY compost bin? Choose from our DIY compost bin tutorials to learn how to build one and how to start composting the right way.
Mailbox Post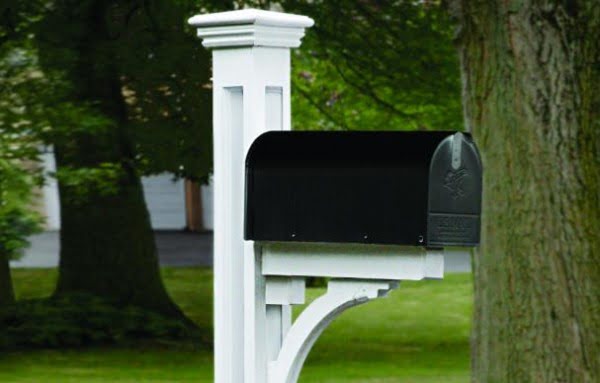 What's the first thing everyone sees when they enter your property? The answer is not the front door of the house. It's the mailbox! So it's a pitty that so many people leave the standard builder grade thing ruining their curb appeal. Don't be like that – use these DIY mailbox post ideas. (10 more ideas)
House Number Sign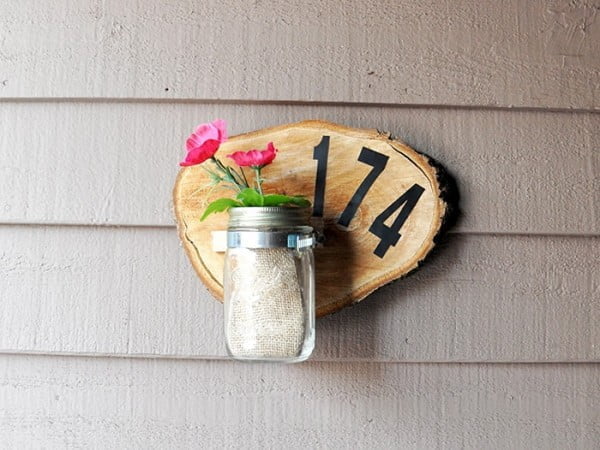 You may not even consider it as a legitimate project but a house number is just as important as any outdoor project. There's no reason why not to do it! Making one is the easiest way to increase your home's curb appeal. And did you see the planter box number sign? It's awesome! Check out these great DIY house number sign ideas.
Hot Tub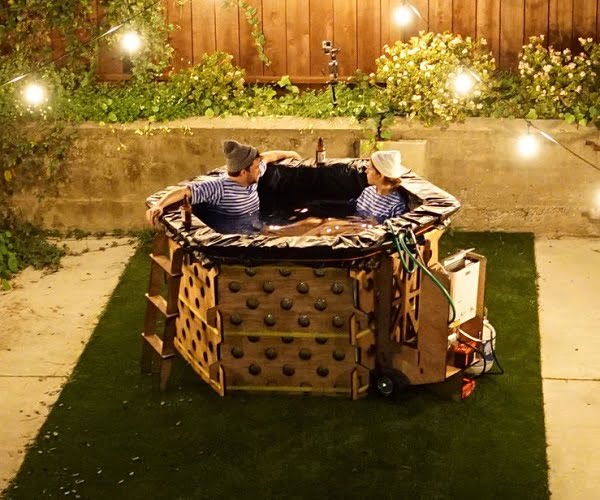 Ready for some backyard water fun? Build yourself a hot tub for all the family to enjoy. And just imagine the kind of parties you can host with this little contraption. It's easier than it sounds too. Anyone can build a DIY hot tup using these ideas.
Storing Firewood Outside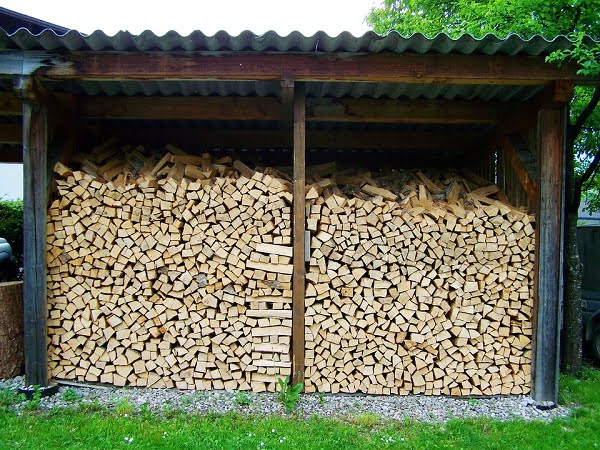 Do you keep firewood outside (be it for heating or BBQs)? Do you have a rack or a shed for it in your beckyard? It's a great outdoor project to take on and add some style to your outside space too. Check out these DIY firewood shed ideas. (8 ideas)
Patio Cover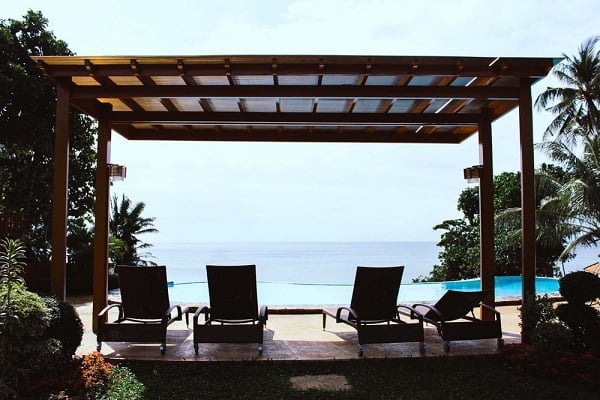 Building a covered outdoor space for your family to enjoy is a great outdoor project with a ton of value. Not only it's fun, but it can increase the value of your home too. It takes skill higher than the beginner level, but we know you can do it! See these DIY patio cover ideas to start. (6 ideas)
Pizza Oven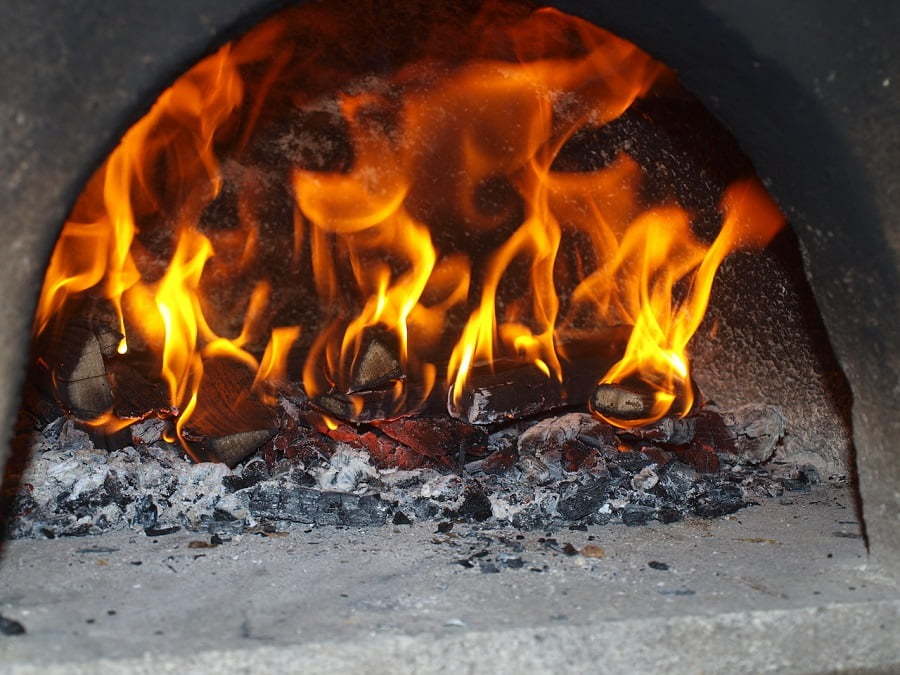 There's nothing better than a homemade pizza baked on wood-fire in your own pizza oven. Not to mention the process of making it while chilling out in your backyard with your family. Check out our budget-friendly DIY pizza oven project ideas (14 ideas).
Related reading: