Last Updated on
Check out the top 10 DIY bedroom projects you can do at home and on a budget. These make an easy and creative way to revamp your bedroom.
When it comes to bedroom renovation, there's a lot you can DIY. And it's not only adding a few decorative accents. We're talking full pieces of furniture such as the bed frame, a nightstand, a headboard (of course!) and more. You can build all of these things, and our top 10 list is all about it.
Each of the following project ideas is a categorized list of our best roundups of DIY tutorials. So if you're looking to DIY your way through a bedroom makeover, this is the place to start.
What's Inside?
DIY Headboard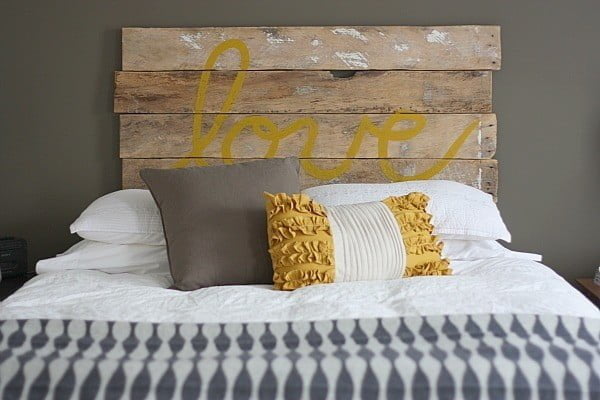 One of the most popular bedroom projects is a DIY headboard. And no wonder – with the bed being the essential piece of furniture in the room, you want it to be the most prominent as well. The number one way to add decor value is by adding a headboard. It's one of the most popular projects on our blog too. So check out our best DIY headboard ideas.
DIY Nightstand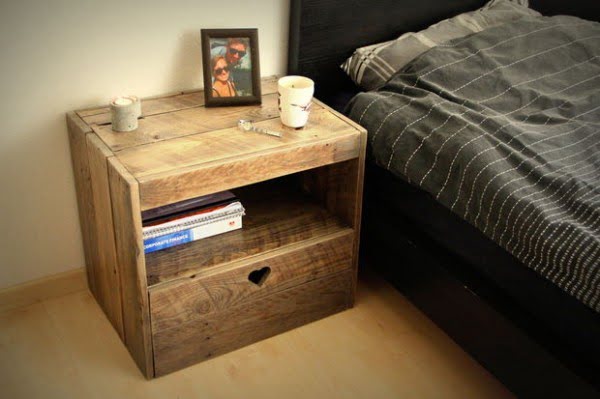 A nightstand is always next to your bed and headboard so it should always work together as a decor ensemble. And as a small piece of furniture, you can capitalize on your DIY skill making one. We have some easy DIY nightstands that you can build on a budget.
DIY Dresser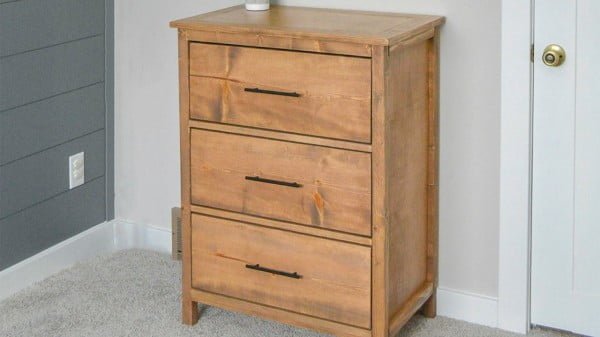 A dresser with drawers is an excellent piece of furniture for the bedroom. It adds to the decor, and it provides hidden storage for your clothes and other items. Want to make one yourself? Check out our extensive list of 34 easy DIY dresser tutorials.
DIY Bed Frame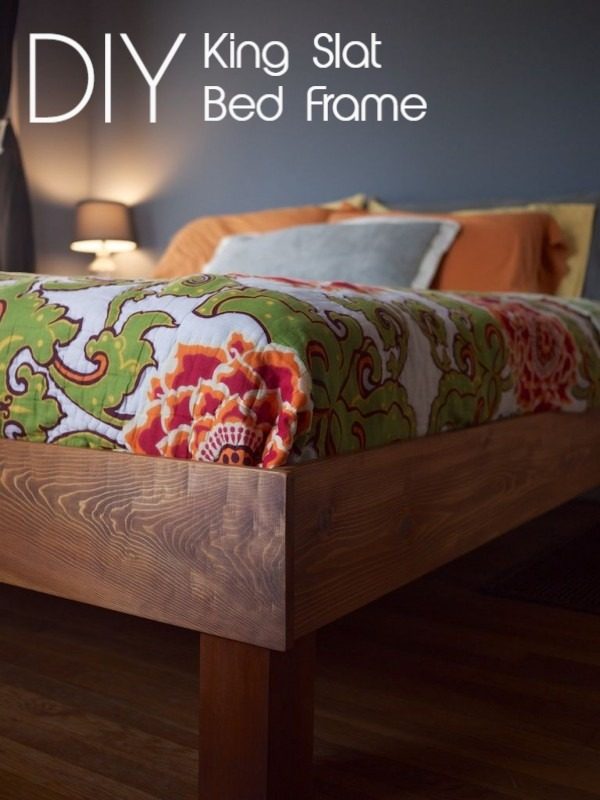 Yes, you can build your own bed frame. Can you imagine how much you can save (those things are outrageously expensive)? And if you think it's a complicated project that only professionals can do, think again. You have to see our wide range of DIY bed frame tutorials to get inspired.
DIY Bed Frame with Storage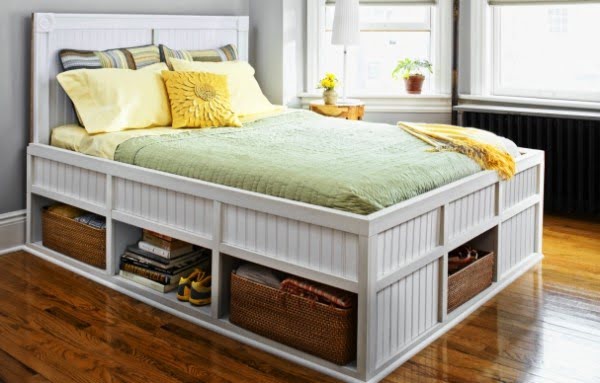 Want to take it a step further? Solve all your bedroom storage problems with a bed frame with storage. We have some easy but powerful DIY bed frame with storage tutorials.
DIY Murphy Bed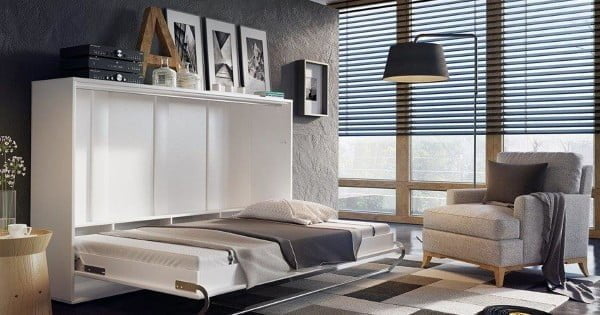 If your bedroom is small (or even tiny) a murphy bed is a wonderful thing to have. So you have your bed during the night, but you fold it up to free space during the day. And albeit it's an advanced DIY project, you can build one nonetheless. We have a number of useful DIY murphy bed tutorials to consider.
DIY Bunk Bed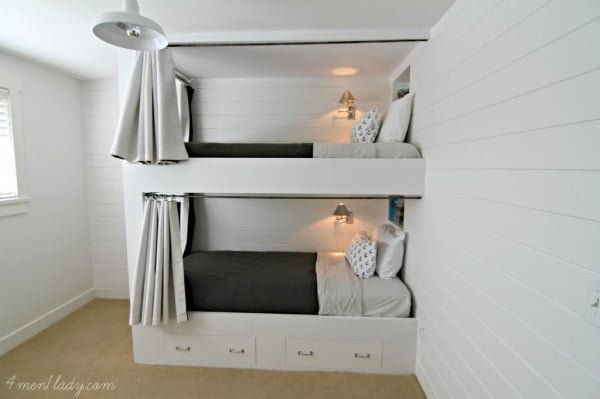 Bunk beds may not look pretty in bedroom decor (more on that later), but they are efficient. Build these easy DIY bunk beds on a tight budget (some cost as little as $50!) to accommodate extra sleeping space for your kids or guests.
DIY Loft Bed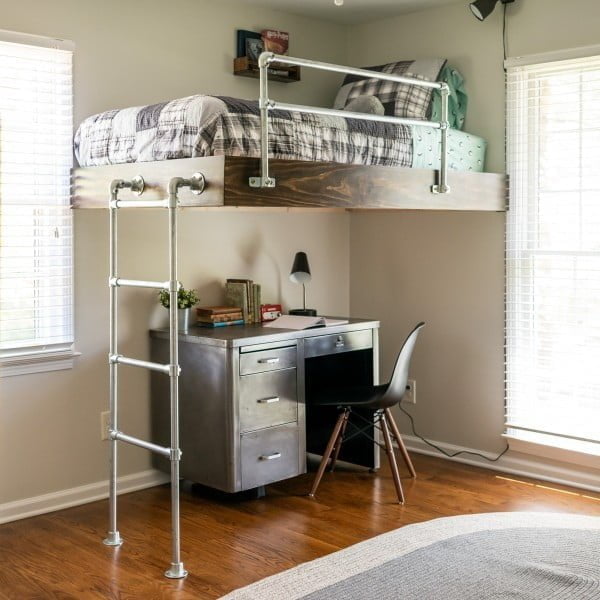 Loft beds are the new trend, and they are great. It's a chic way to solve bedding in a small space while making it look upbeat. Check out our DIY loft bed tutorials to get acquainted with this concept.
DIY Bedroom Decor Ideas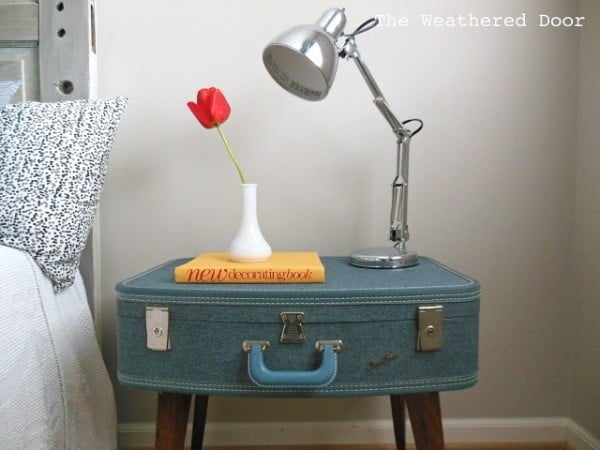 Finally, let's decorate the bedroom the DIY way. Here are 16 beautiful and easy DIY bedroom decor ideas that you can do on a budget.
DIY Curtains from Bed Sheets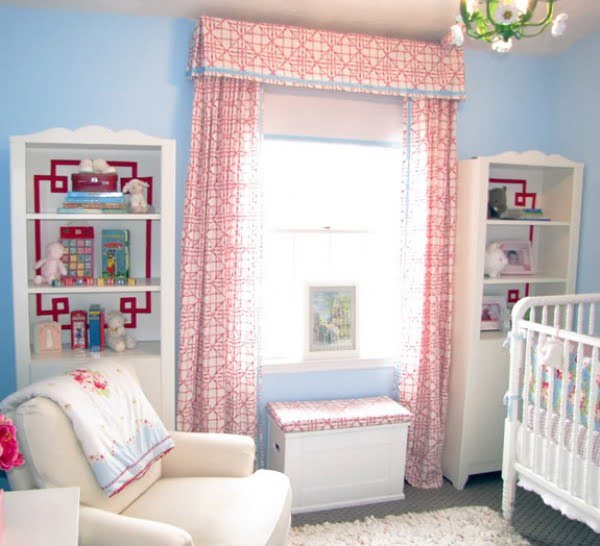 Make your own DIY curtains from bed sheets to save a lot of money. It's one of the projects you simply have to do at home.
Related reading: