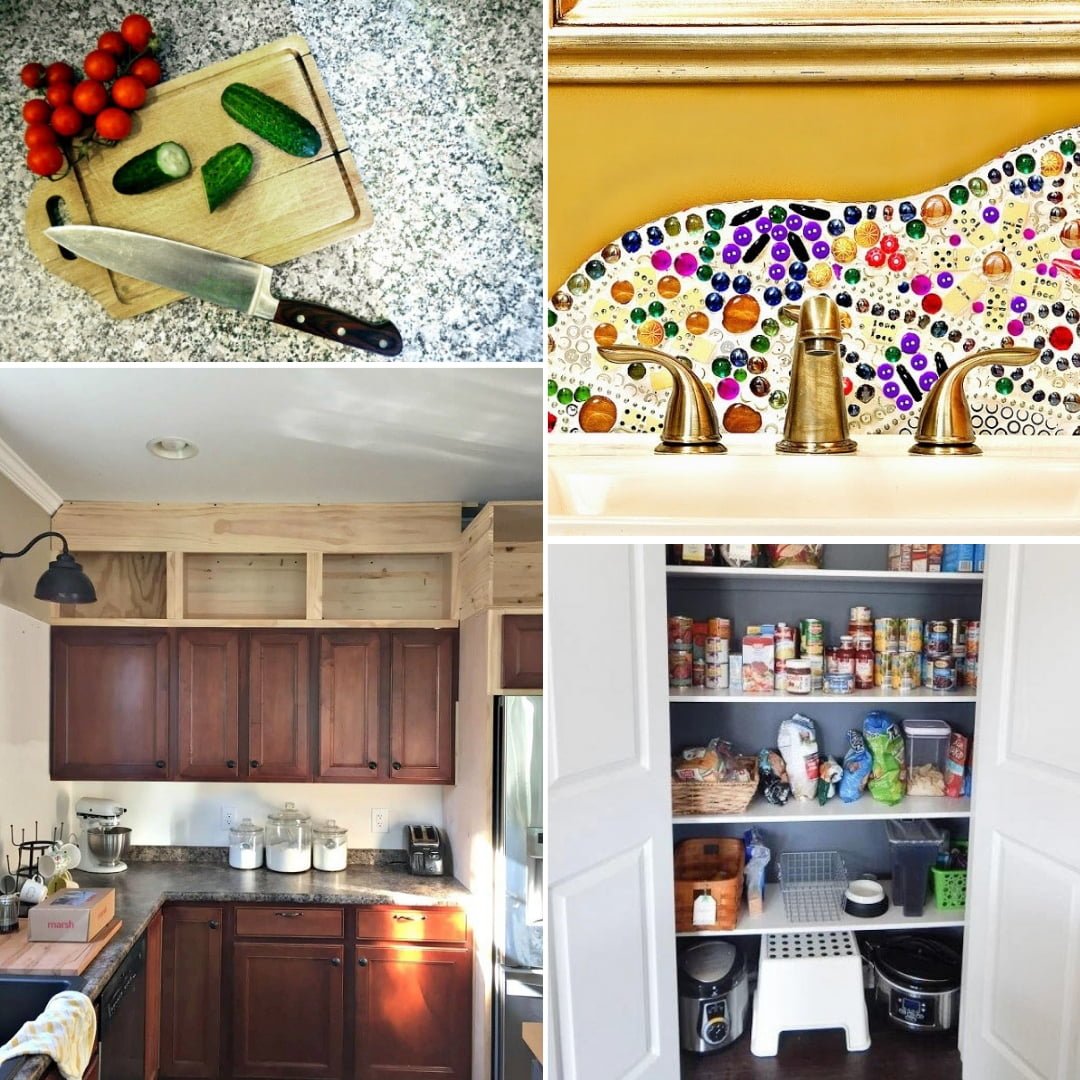 Last Updated on
Are you looking to revamp and refresh the look of your kitchen? Or to renovate it completely? These are the top DIY kitchen projects you can take on.
Come to think of it; the kitchen might be the place you spend the most time in your home. Be it cooking, having a meal, or just chilling and spending time with your family. Your habits might vary, but one thing is for sure – you want your kitchen to look fabulous.
If you've spent your time decorating your home, you may have your vision complete. But there's always something more to do to make it better, cozier, and welcoming. So these are the top 7 DIY kitchen projects you can do.
DIY Countertop
Your countertops are the be-all-end-all of your kitchen, and it's a great way to start your kitchen renovation. Looking for DIY ideas to revamp your kitchen? It's a big home project, and you need to get ready for it properly. Our DIY kitchen countertop tutorials will help you.
DIY Kitchen Island
A kitchen island is the heart of the kitchen. Looking to build a DIY island for your home? Our easy DIY kitchen island ideas and tutorials will inspire you and guide you through the process.
DIY Cabinet Doors
Updating cabinet doors is one of the quickest ways for an easy facelift of the kitchen. But don't waste your money on new doors when you can DIY and build perfect custom cabinet doors yourself. Check out our easy to follow DIY cabinet door tutorials.
DIY Kitchen Cabinets
Want to replace your old kitchen cabinets completely? You can DIY your cabinets as well. Though it's not an easy feat and you will need good plans and instructions. So check out our brilliant DIY cabinet tutorials to guide you through.
DIY Backsplash
A backsplash can easily be the focal point of your kitchen. Want to make a unique accent with a beautiful backsplash you made yourself? These easy DIY backsplash ideas with tutorials will help you do that.
DIY Pantry Shelves
When it comes to storage in the kitchen, you want as much of it as possible. Want to increase it? Use these brilliant ideas for DIY pantry shelves for much more storage in the kitchen.
DIY Spice Racks
A spice rack might seem like an afterthought. But if you want to make the most significant impact on your kitchen decor and organization with minimal effort, you have to build one of these easy DIY spice racks.