Last Updated on
Looking for new DIY ways to organize your bathroom and store all the stuff without cluttering up space? These are the top 25 easiest ideas.
For most of us, the bathroom is the place that's always just neat-enough, cozy-enough, and good-looking-enough. But the trend is shifting and more and more people are looking to create a spa-like bedroom with its decor and organization. And taking care of bathroom storage is a great place to start.
So here are the top 25 very easy storage ideas to organize your bathroom and add tons of decor value while doing it. Check these out!
What's Inside?
Leaning Over the Toilet Shelf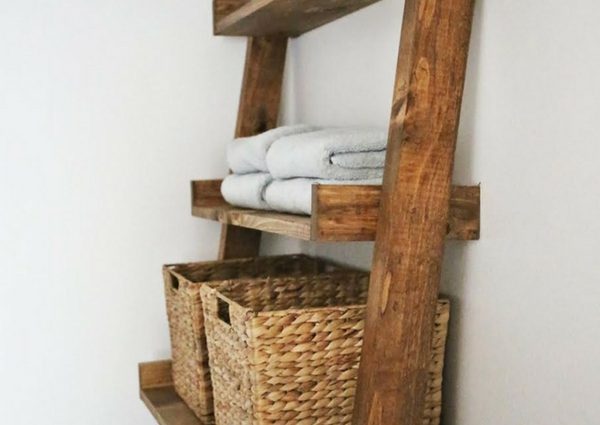 The space over the toilet is usually left empty and it's difficult to decorate it or use it for storage. However, if you use some creativity, you can easily build a leaning shelf that will serve to store your toiletries, towels and other accessories. The plans form Ana White will help you build it easily. You'll love the rustic style too.
Crate Storage Unit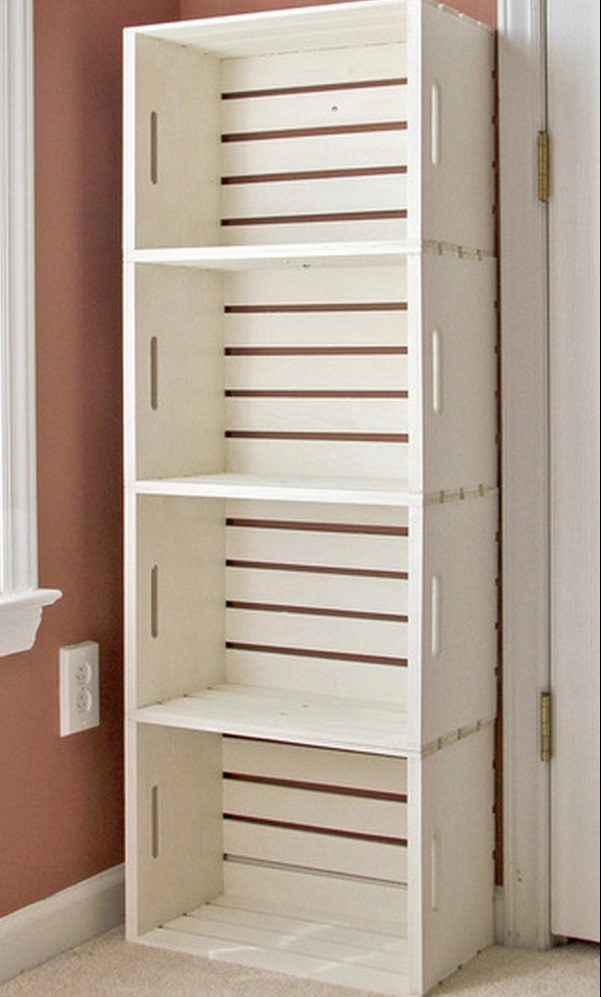 While this DIY bookshelf is built from wood crates and can be used in any room, a small bathroom is a great home for it. First of all, it looks like a nice handmade piece of furniture that will add value to your decor. And secondly, it will give you a lot of space for storage in a small area. Check out the easy tutorial which involves just painting the crates and fixing them together.
Corner Shelves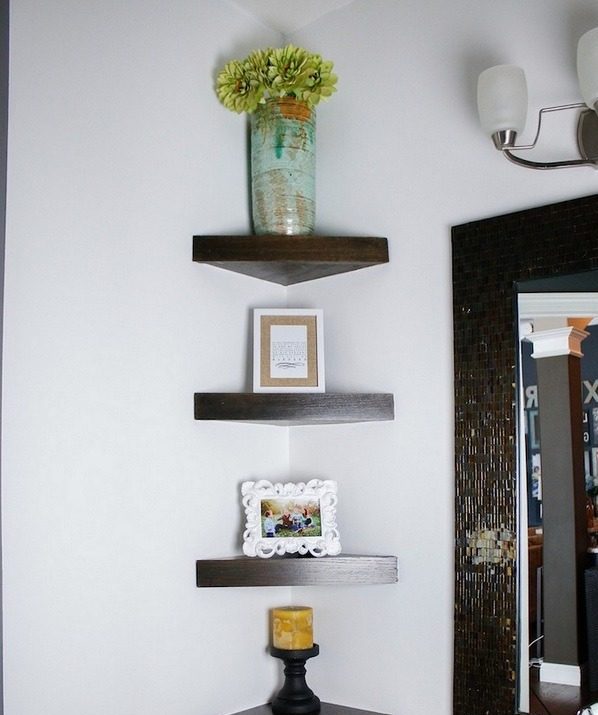 This is one of the most clever solutions for small spaces ever. You will always find an empty corner to use for it and it will always make the room look better. Softening the corners is one of the easiest ways to increase space perception and your small bathroom is the perfect place to try it. Check out the tutorial for instructions.
Old Window Bathroom Cabinet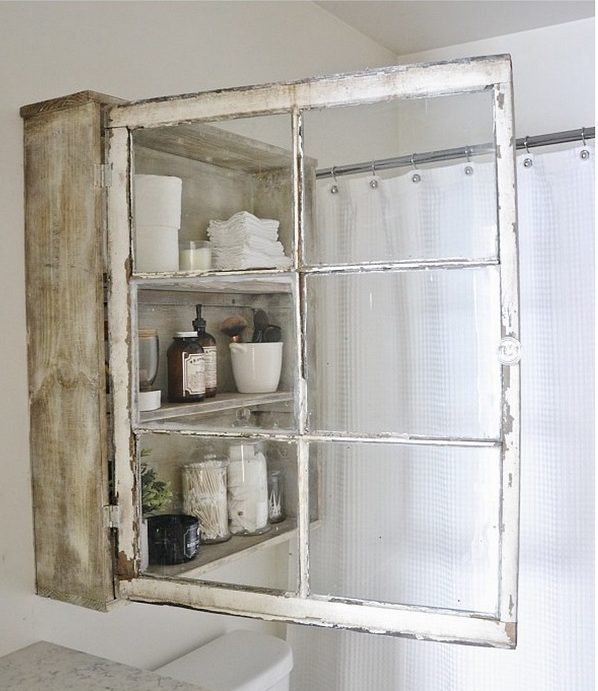 Hanging small cabinets on the wall in the bathroom is common and it's a great storage solution. But instead of buying one, why not build something spectacular yourself. This antique vintage look is achieved by repurposing an old window and you can easily get it for your own small bathroom. Check out how it's done in the tutorial.
Reclaimed Bathroom Caddy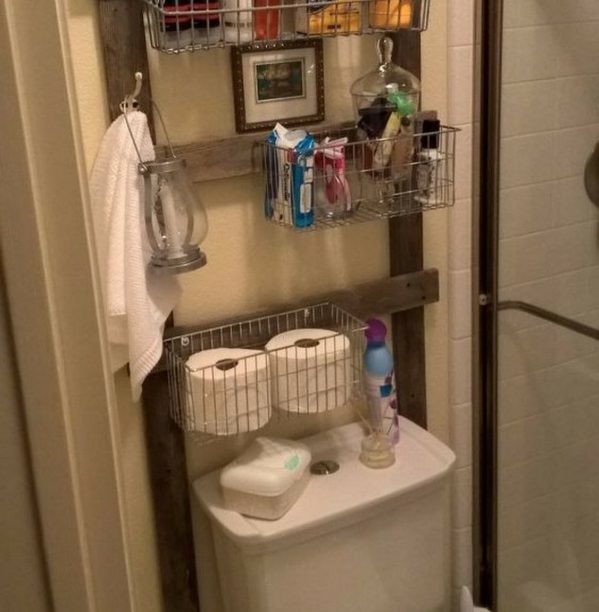 Get some extra storage space and decor style for your bathroom by building this caddy from reclaimed materials. The rustic look is lovely and you can easily hang it on the wall above the toilet. Check out how it was done in the tutorial on Hometalk.
Reusing Old Jars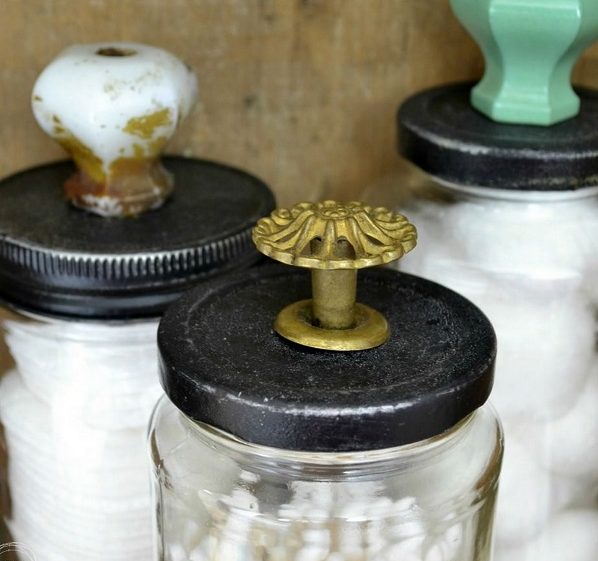 For all the small items in the bathroom, you need some type of storage containers. Make them add decor value by repurposing old jars with vintage door knobs. The looks are vintage rustic and it's totally charming. The tutorial will show you exactly how to do it.
Turn a Saucepot into a Basket
If you need more ideas on how to organize all the small things in your bathroom, here's another one. Using a simple pot is not an attractive way, by no means. But turning it into a rustic basket is a legitimate decor trick that you can use. Find more information on how it's done in the tutorial.
Window Box Storage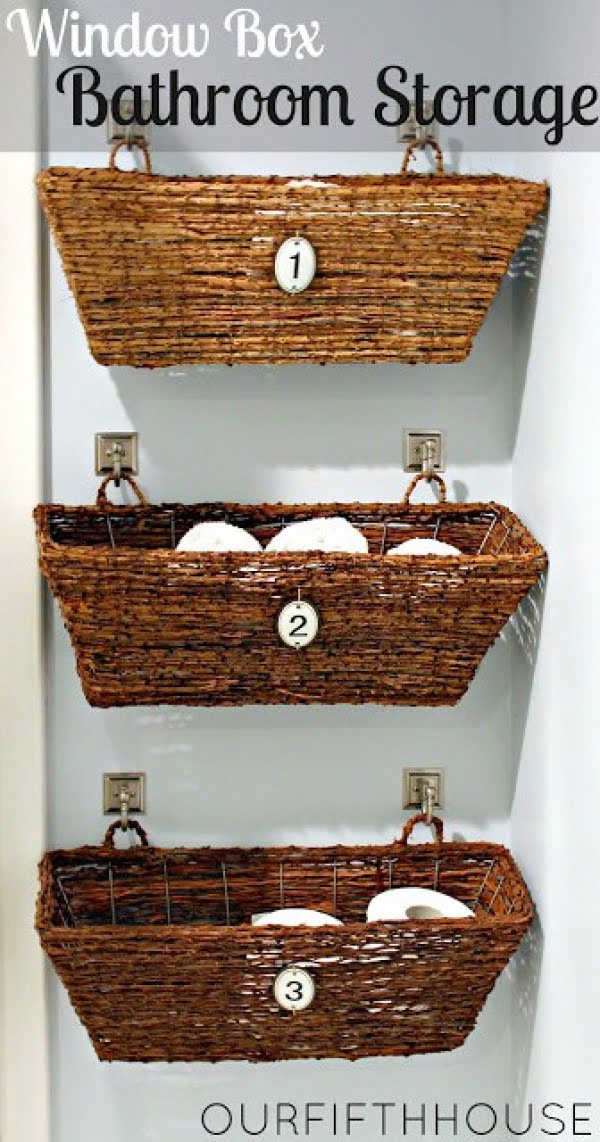 Hanging baskets on the wall for storage is nothing new, so why not use window boxes for this. Wicker boxes work just great for a rustic accent and you can get the rest done easily too. Check out the full story of how to make it happen.
Rustic Towel Rail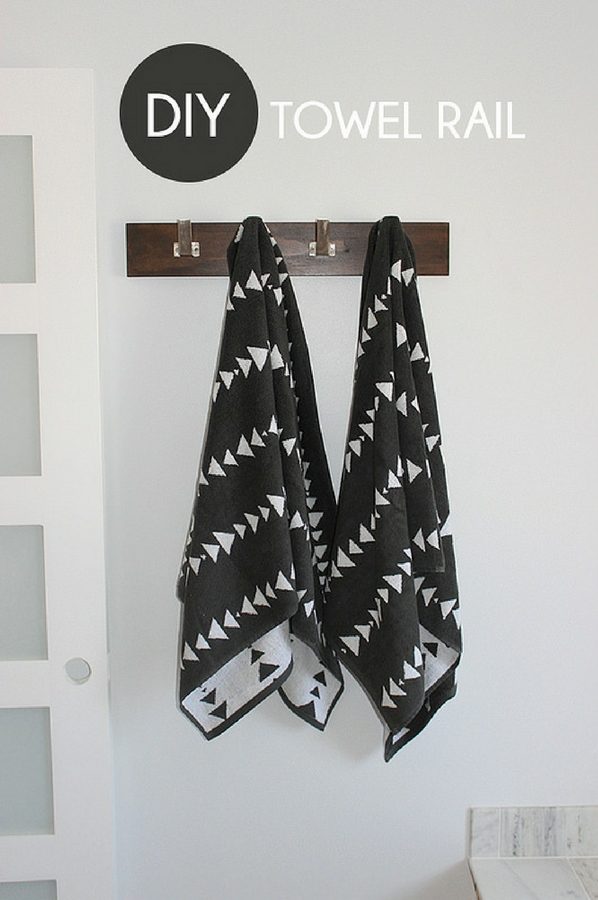 Get this look of a small rustic towel rail that will fit even the smallest bathroom. The rustic accent adds a lot of charm to the bathroom decor and it's extremely useful to keep your towels. The DIY project is easy if you follow the tutorial.
Wooden Tissue Box Cover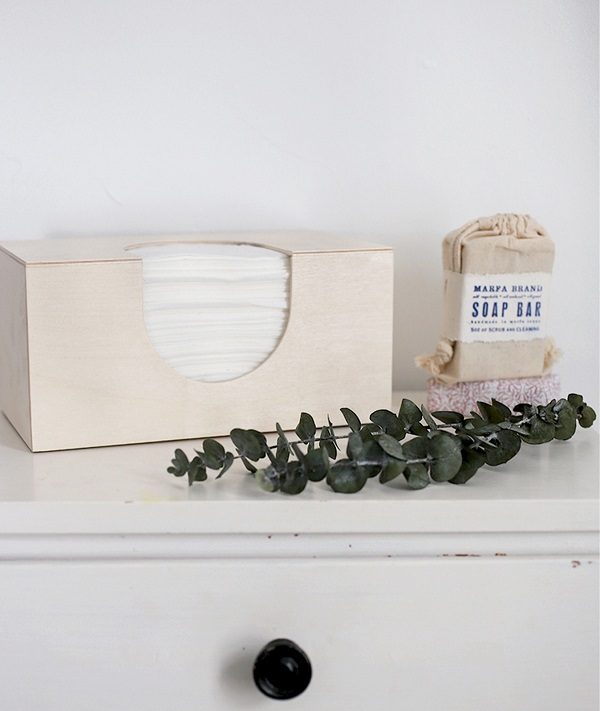 It's the little things that add character to your decor. So making something as simple as a tissue box cover from wood can be that decor detail that changes everything. Try adding it to your small bathroom along with other rustic accents to see the difference.
Makeup Magnet Board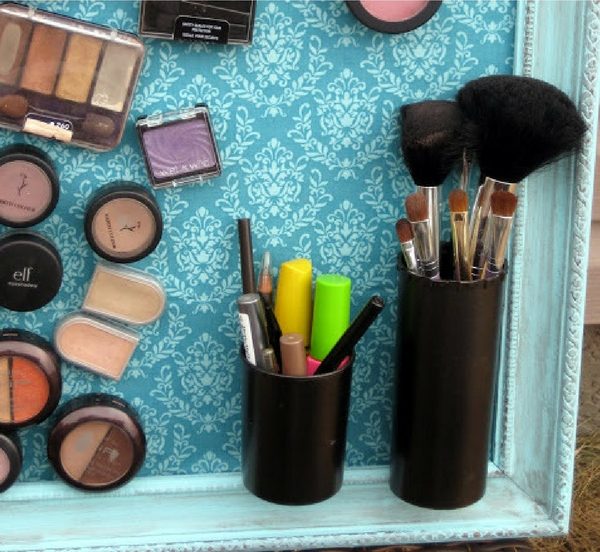 Do you find trouble with organizing your makeup and accessories? Have them neatly stored without occupying much precious space by building this awesome magnet board. Not only it's very useful, it looks great too and it's the perfect decor accent for a small bathroom. Check out the tutorial for more information.
Cabinet Door Storage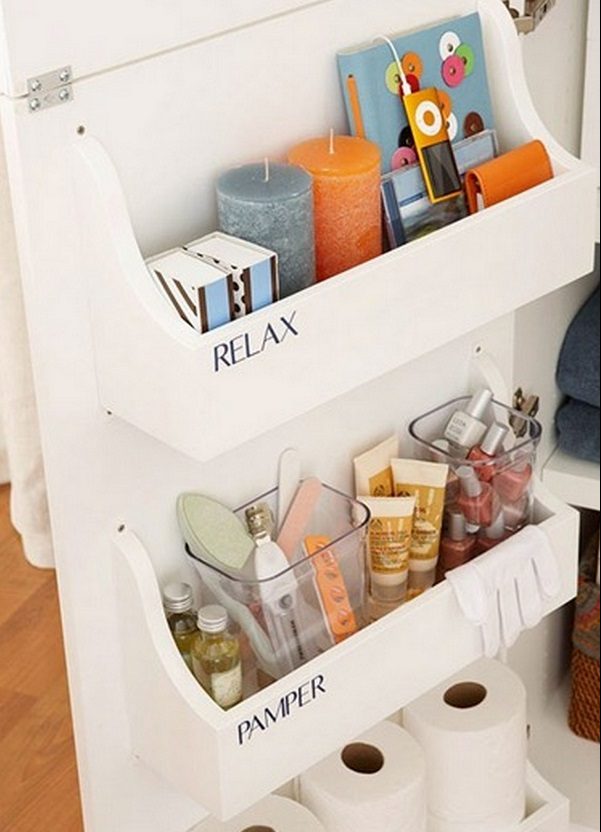 This storage solution may not add decor value (since it's hidden) but it can prove to be invaluable in small spaces. Add it to your bathroom cabinet doors where possible for lots of extra room for storage. Check out the plans and the tutorial on how to build it.
Basket Rail Shelves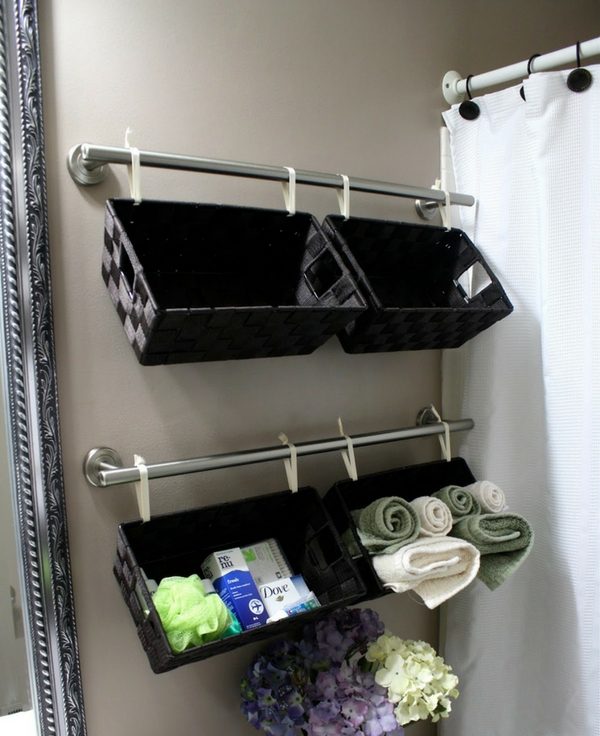 This may be a very simple solution but it's super cute. You can make more use of your towel rails if you hang attractive baskets on them. This way you get more space for storage and way more decor value. Check out the tutorial which includes installing towel bars as well.
Wall Mounted Magazine Rack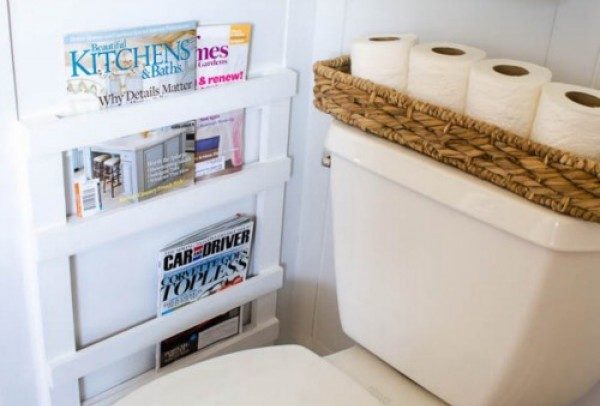 If you're the one for spending an extra minute in the bathroom, this wall mounted magazine rack may seem like a good idea. Although, in our opinion, since you're more likely to spend your time browsing your phone, this rack has more decor value than it is useful.
Wall Suspended Basket Shelves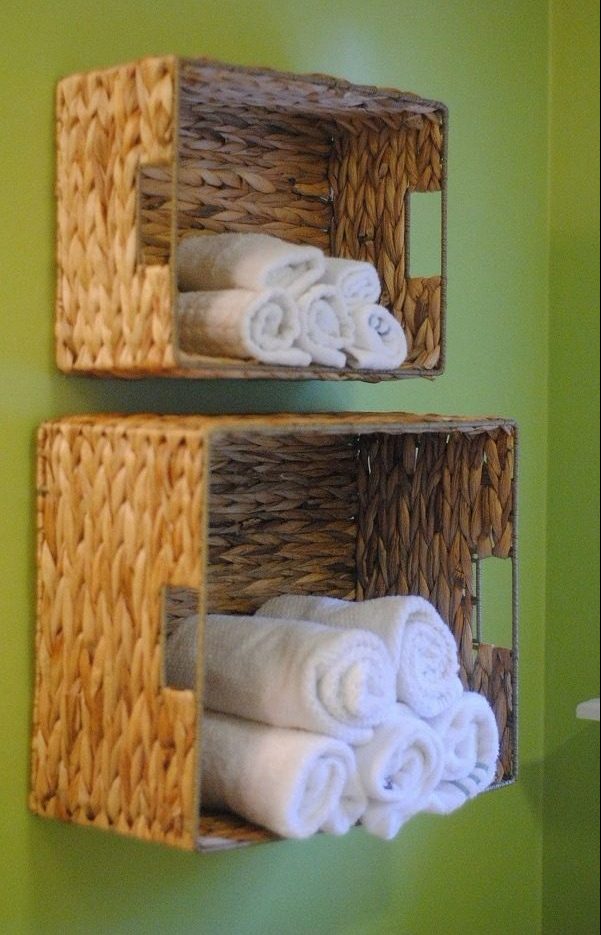 There's more than one way to hang baskets on the wall for storage and this is one of the more original ones. Baskets hung this way may store less but they certainly have more decor value. Making these shelves is easy but check out the tutorial for detailed instructions.
Box and Rope Storage Basket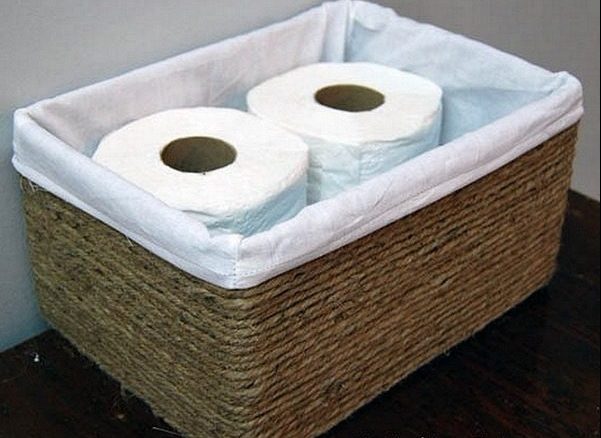 Storing items in a box isn't much of an idea on its own unless you use some creativity to add decor interest into it. This brilliant rustic design of a simple storage basket was created by simply wrapping some rope or twine around a simple carton box. Check out the tutorial to try this awesome idea at home.
Bathroom Organizer Rack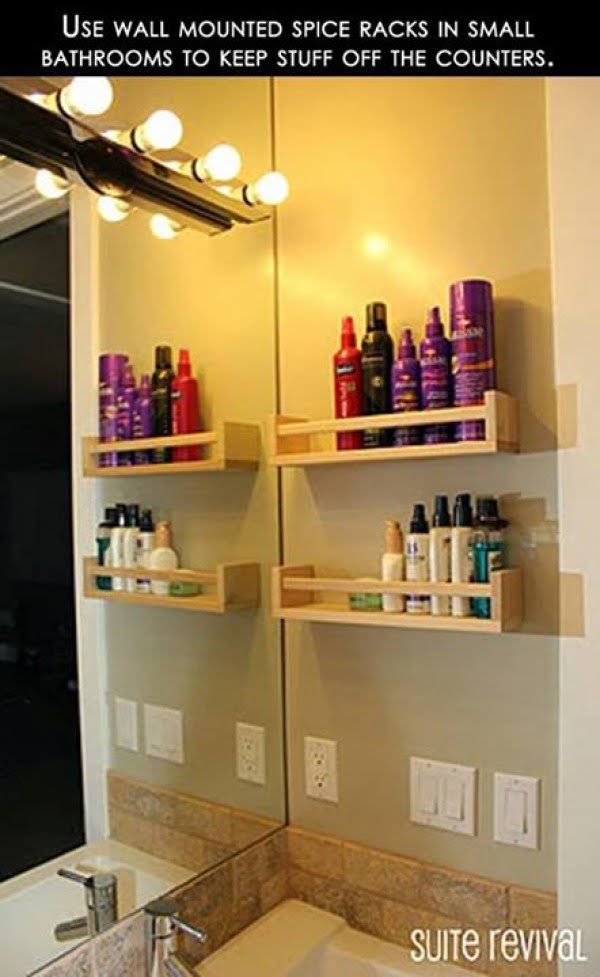 Using spice racks in the bathroom can give you a lot of space to organize your shampoo bottles and other small things.
Wine Rack Towel Holder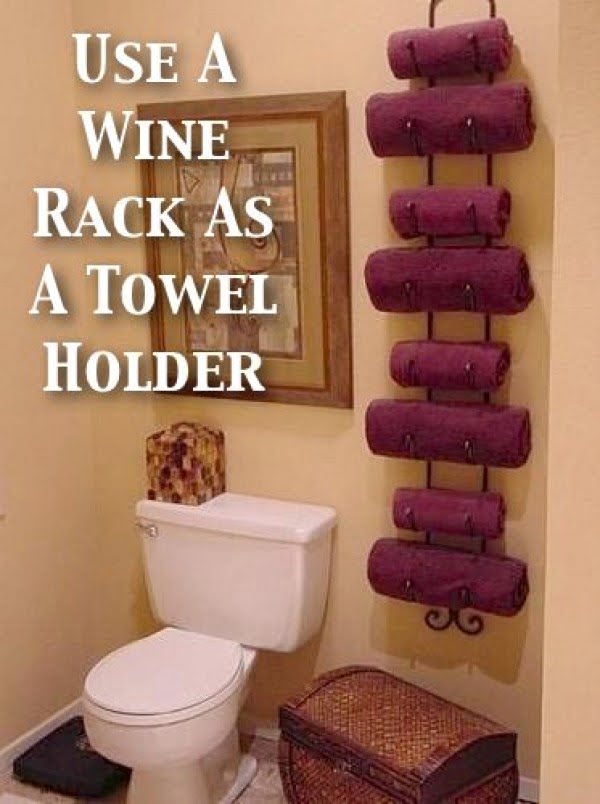 Wine rack in the bathroom? That's a brilliant idea so long as you'll be storing towels and not actually bottles of wine.
Magnetic Strip Organizer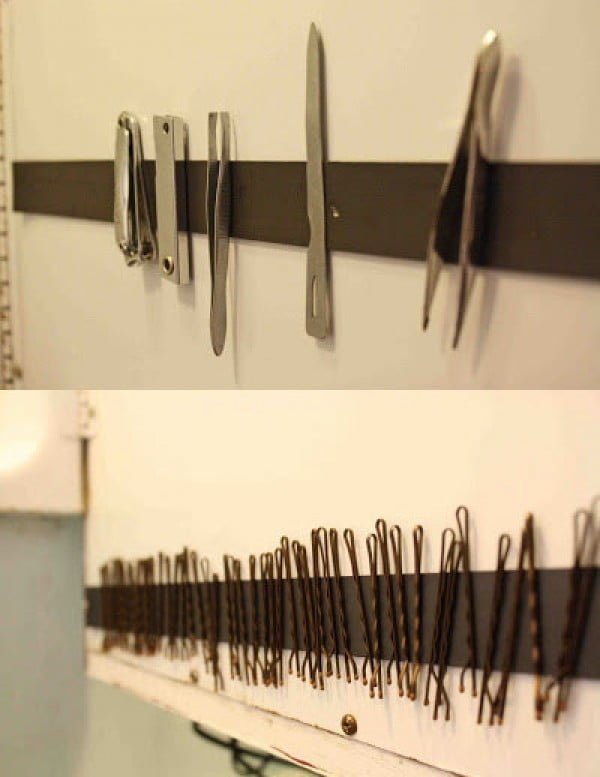 Having lots of small metallic items in the bathroom can get messy. Here's an idea to use a magnetic strip to store everything in order.
Door Mounted Towel Racks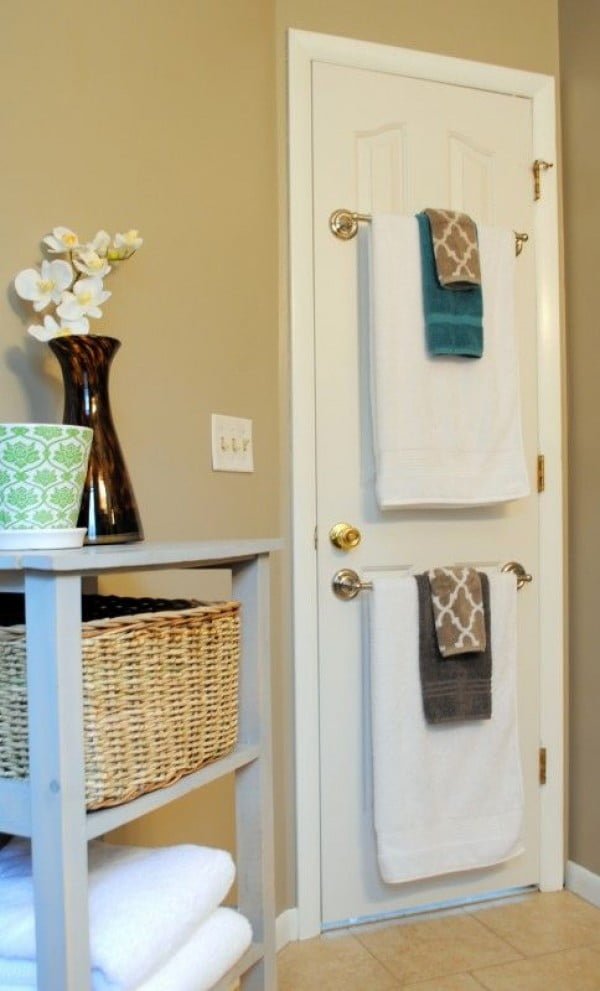 If your bathroom is so small you can't find enough space for a towel rack, you can use the space that's available cleverly. Use the door to mount the racks.
Curtain Rod Organizer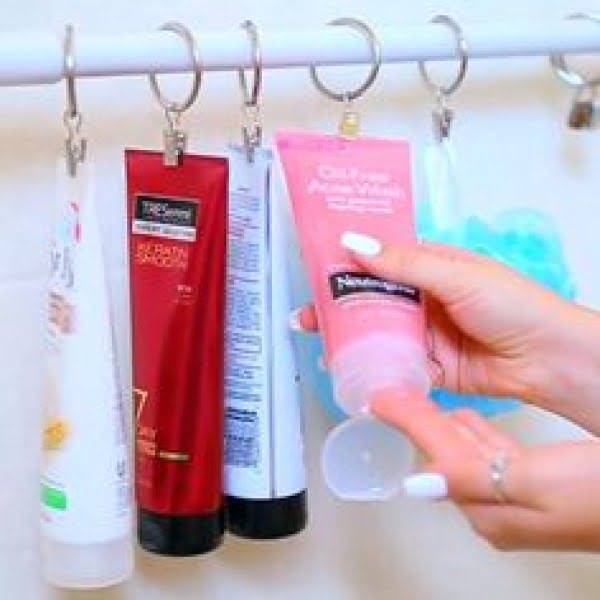 Organize your shower items better with a curtain rod and hooks. It makes for easy access and eliminated clutter.
Cake Stand Bathroom Storage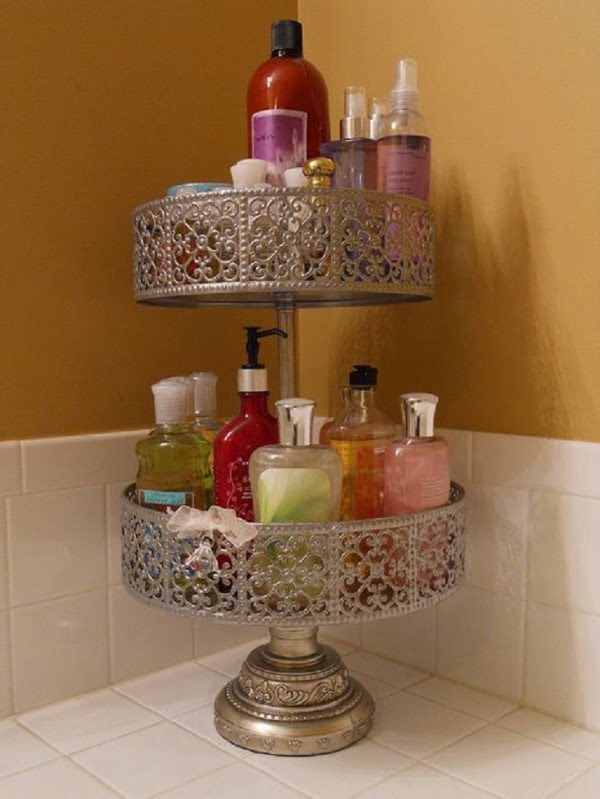 An attractive cake stand can serve as the perfect storage unit for your bathroom items while adding some decor interest at the same time.
Storage Buckets

Build a rack of a few attractive buckets to create a chic storage unit for your bathroom items.
Over the Door Towel Rack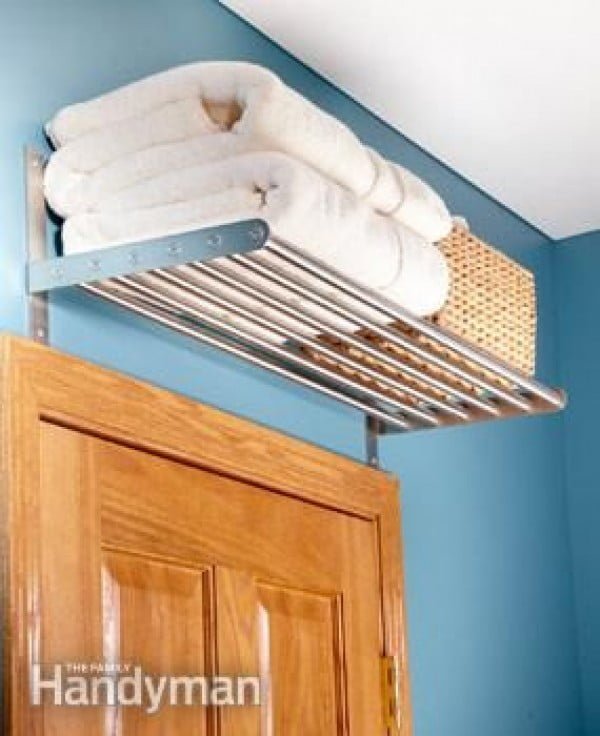 When you think there's no more free space left for storage, there's always some over the doors in your house. Add a shelf there for easy storage.
Over the Bathtub Storage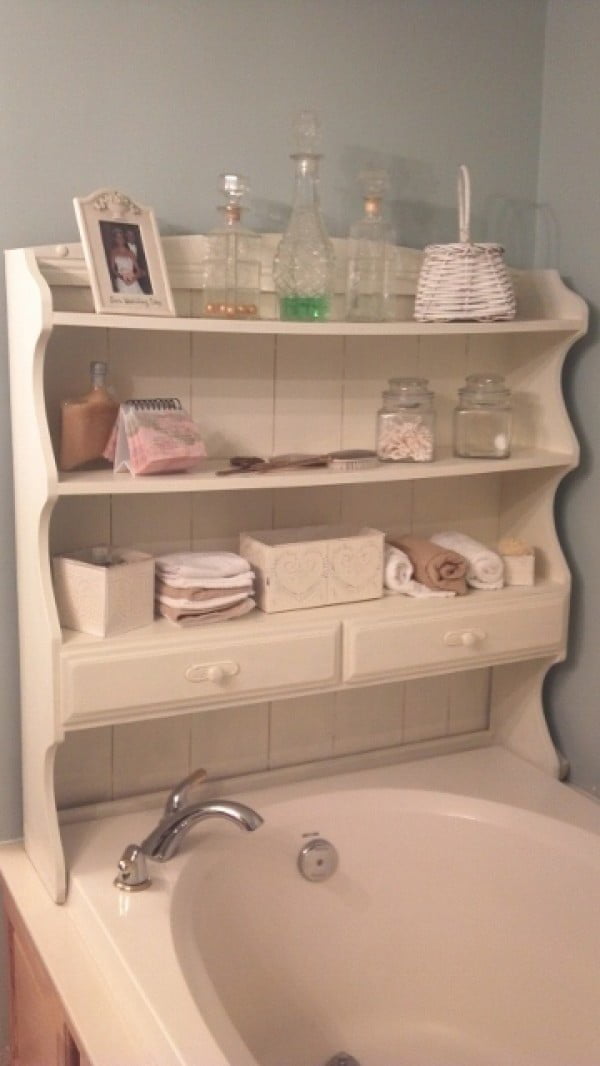 This idea to add a small cabinet over the bathtub is quite chic, especially if you match the style for it.
Related reading: