Last Updated on
The bathroom is arguably the most under-decorated room in the house. Let's change that! Here are the top 7 DIY projects for the bathroom.
Let's face it; we decorate those rooms first that are visited the most. That is the entryway, the living room, the kitchen, even the bedroom. The bathroom is always the last because, well, it's visited the least. Which is a pity because that's the place we see first thing in the morning, and it's where we unwind after a hard day at work.
Perhaps that's why the trend is shifting, and we already see people embracing spa-like decor in their bathroom. Even if you pay just a little attention to the room's decor, do only one DIY project, you can make a stunning effect (and increase your household value at the same time!). So here are the top 7 projects to check out.
What's Inside?
DIY Bathroom Vanity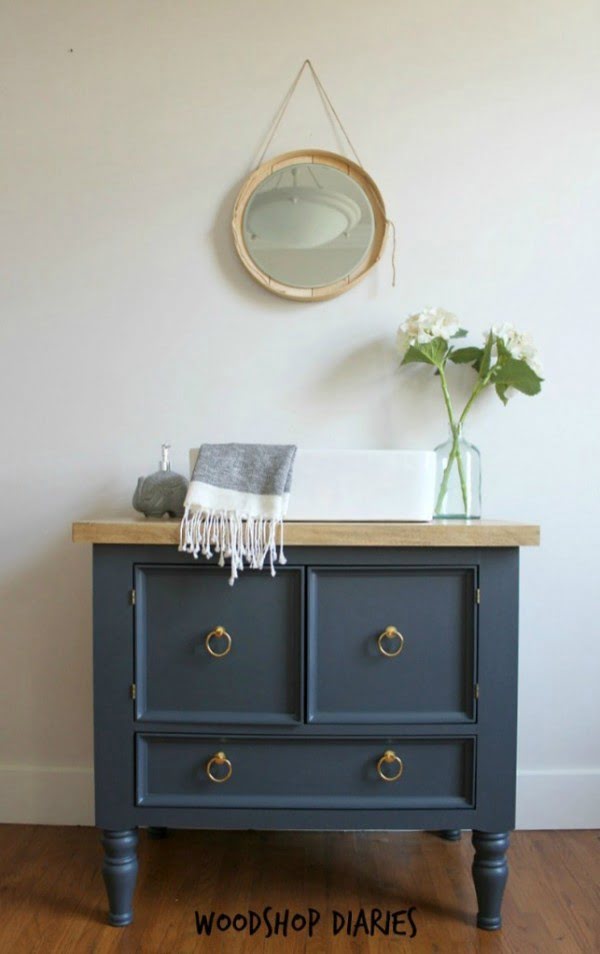 We're not saying that building a bathroom vanity is the most straightforward DIY project, but it certainly has the most impact in your bathroom. After all, it's the primary (if not the only) piece of furniture in the room. So it always adds significant value to the decor and can most of the time work as the focal point. If you're up for such a project, check out the top DIY bathroom vanity ideas.
DIY Bathroom Shelves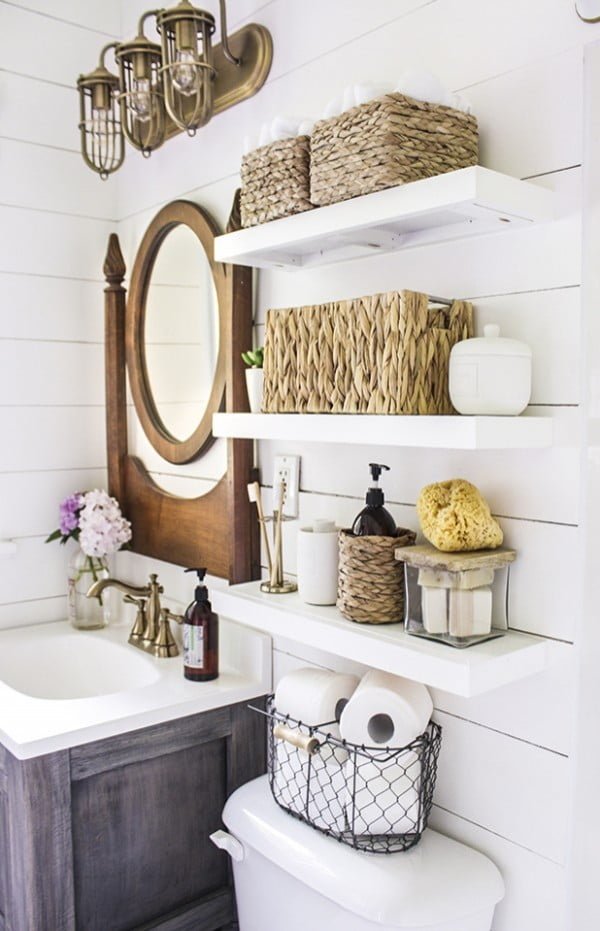 You can double, triple, or even quadruple your bathroom storage space with stylish bathroom shelves. Not only that as a bathroom storage solution it is all the rage right now. People are adding bathroom shelves not only to store stuff but decorate the space as well. It's one of the easier DIY projects too. So check out these DIY bathroom shelves that you can build also.
DIY Towel Rack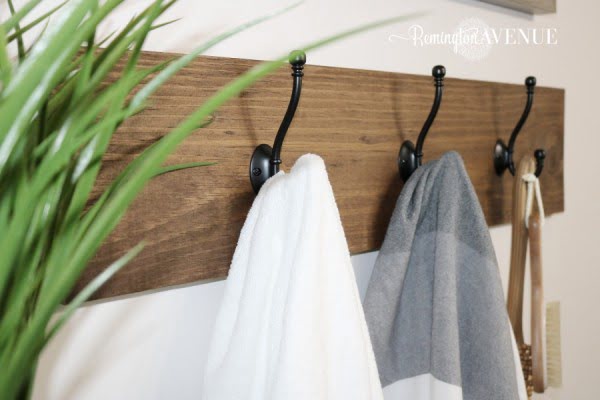 A towel rack is one of the bathroom's necessities. Nobody wants to be stuck with dull towel bars anyway. And the decor value that a well-crafted rack can provide your bathroom is immense. You just have to see our DIY towel rack ideas.
DIY Blanket Ladder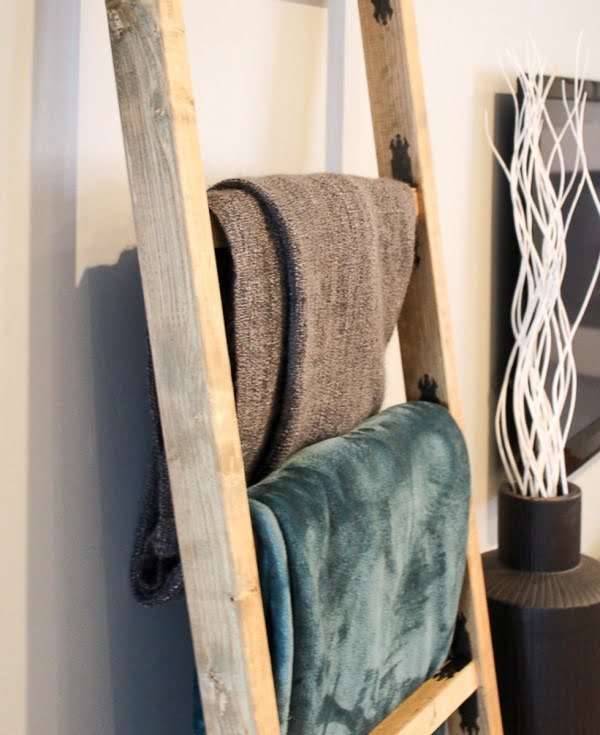 A blanket ladder can hold not only blankets but towels too. So if you have space in your bathroom for it, you can make a lovely statement that will give you a towel rack in turn. And it's one of the easiest DIY projects too (that's why there are so many tutorials for it – people keep making them)! So check out what kind of DIY blanket ladder ideas we have in store for you.
DIY Bathroom Mat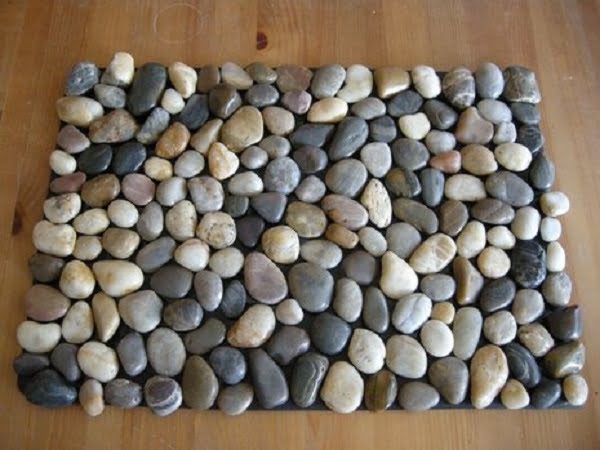 Replacing an old unremarkable bathroom mat is one of the easiest (if not the easiest) decor ideas. You can instantly make a statement, and it won't cost you much. Even more so if you make a DIY bathroom mat yourself.
DIY Toilet Paper Holder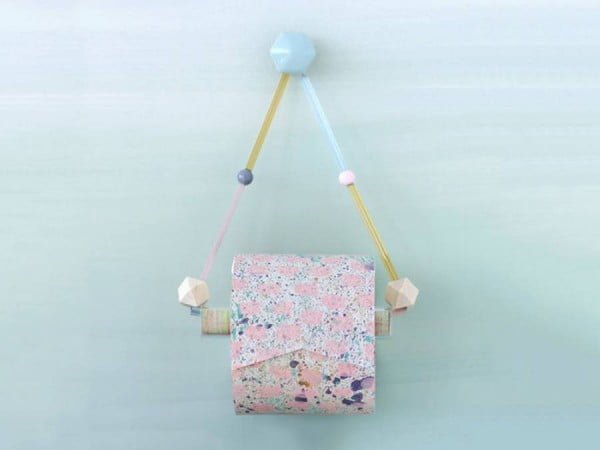 A toilet paper holder is definitely not the most glorious bathroom project but it's a necessity. You need one. So make sure your TP rolls aren't lying around the toilet and a roll holder is not sticking out of the wall like an eyesore. Make a holder that counts. Check out these creative DIY toilet paper holder ideas.
DIY Rustic Bathroom Decor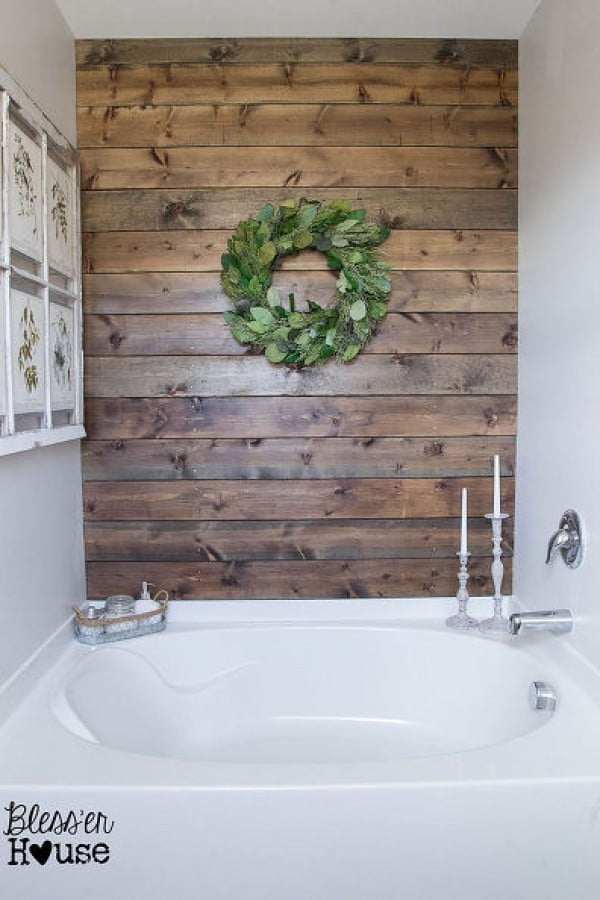 What's next? Room decorating never ends! And rustic bathroom decor ideas are among the first you'll try when you decide to get your hands dirty. Here are more gorgeous DIY rustic bathroom decor ideas to read for inspiration.
Related reading: