Last Updated on
If you're planning to do some DIY renovation and interior decorating on your property this year, it's a good idea to get an idea of all the latest trends. While you'll want to base your design choices around what works for you and your lifestyle, it often helps to get inspiration from experts and tastemakers. There are lots of fun trends you may want to incorporate into your DIY work this year.
What's Inside?
Bold Monochromatic Color Choices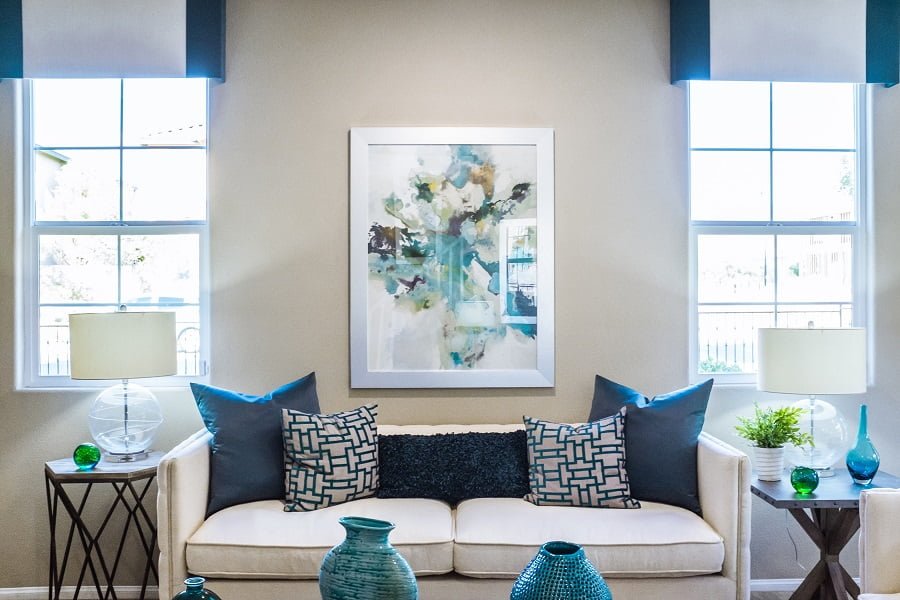 Monochromatic design has been "in" for many years now, but in 2020, if you want to get in on the look, opt for bold colors rather than pale ones. Some of the most popular choices this year are set to be things like Kelly green, classic blue, and aubergine.
Bold, monochromatic choices in the home keep things simple yet fresh, elegant and full of personality. If you're not sure about the trend, try it in a bedroom, den, or other smaller space first to see if you like it.
Combining Old and New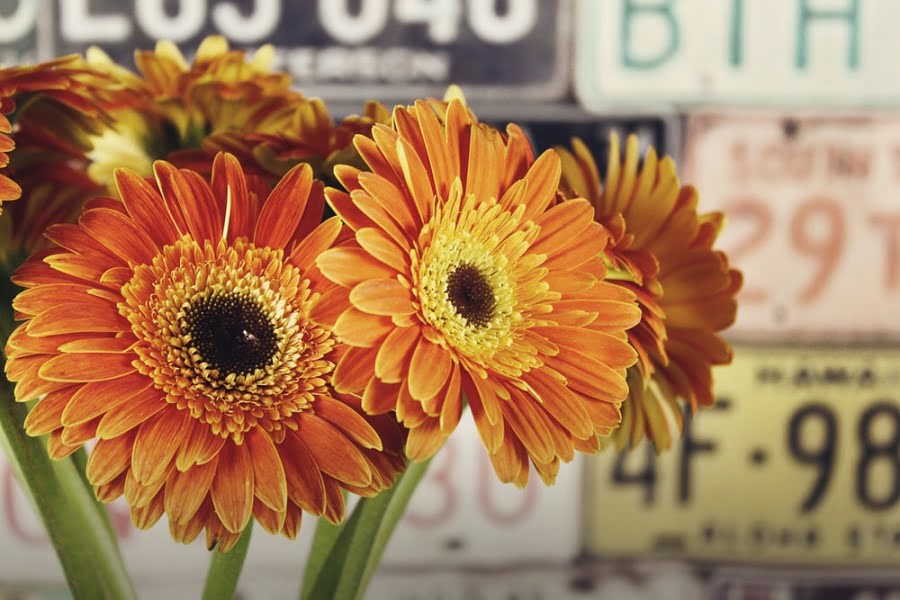 Over the last few years, many people have either opted for a modern, simple, minimalistic style in their home or gone the other way, with vintage or antique looks. In 2020, it's all about combining the two to create a comfortable, enticing mix of both.
Take your home décor to the next level by, for instance, choosing clean, modern lines in your large pieces of furniture and then adding personal, eclectic accessories such as locally-made items you've picked up on your travels, vintage glassware, antique small furniture pieces, and aged yet classic Persian rugs.
Natural Fabrics and Earth Tones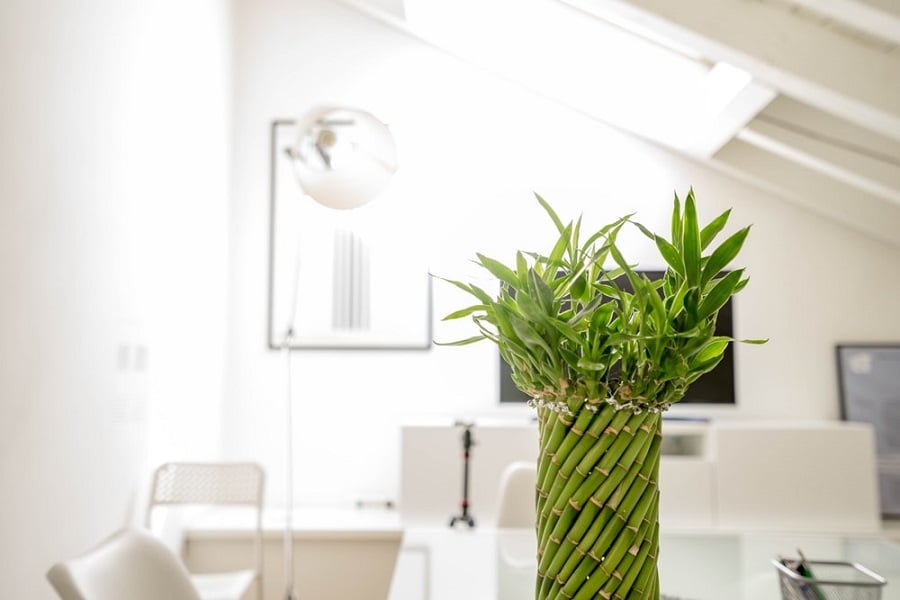 Another key trend for 2020 is natural fabrics and the use of earth tones. People are concentrating more and more on keeping connections with the natural world where possible, so while organic forms have already become quite entrenched in interiors, now we're seeing an increase in products made from fabrics like linen, jute, timber, bamboo, twine, rope, raffia, etc.
Nature's beautiful color palette is also a prime choice in interior design. While cool tones have been the go to for a while, today designers and homemakers are opting to use more shades of yellow ochre, chocolate brown, olive green, wine, terracotta, and related hues. You'll also see more botanical prints, lush, earthy greens, delicate flora and fauna motifs, and replications of various wood grains and stone veins in décor.
Sustainable choices have been becoming increasingly popular over the last ten to 15 years, and in 2020 people will be further looking to buy goods made from eco-friendly materials. You should find it easy to find a plethora of earth-friendly options across the board, including things like an all-natural latex mattress, bedding and accessories made from organic cotton, and handmade items made in small batches.
Another way in which nature is coming into our homes is via an uptake in real plants. Follow this trend by going green and replacing plastic plants in your home with live ones. This greenery not only looks good but is beneficial for the quality of air inside your house. Look out for plants that are well suited to indoor conditions and that don't need too much watering.
Rattan and Wicker Back Again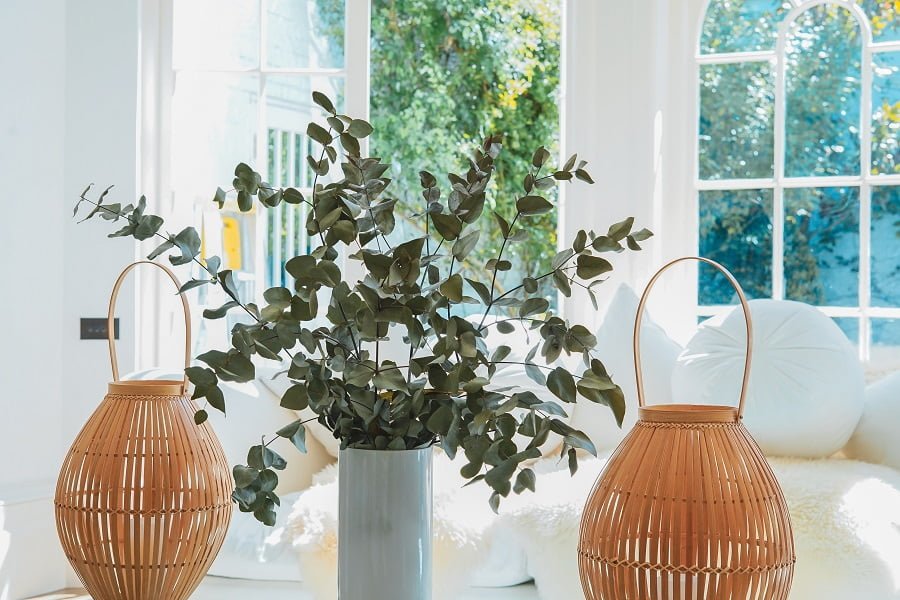 Following on from the natural trend, another design swing that's big in 2020 is the return of rattan and wicker. These used to be seen as passé or only for outdoor zones, but today more and more designers are using these materials in fresh and exciting ways. If you want to get in on the trend, check out pieces such as chairs, tables, or lighting that use wicker and rattan for structure but more modern shapes to bring the look up-to-date.
Large Scale Art and Murals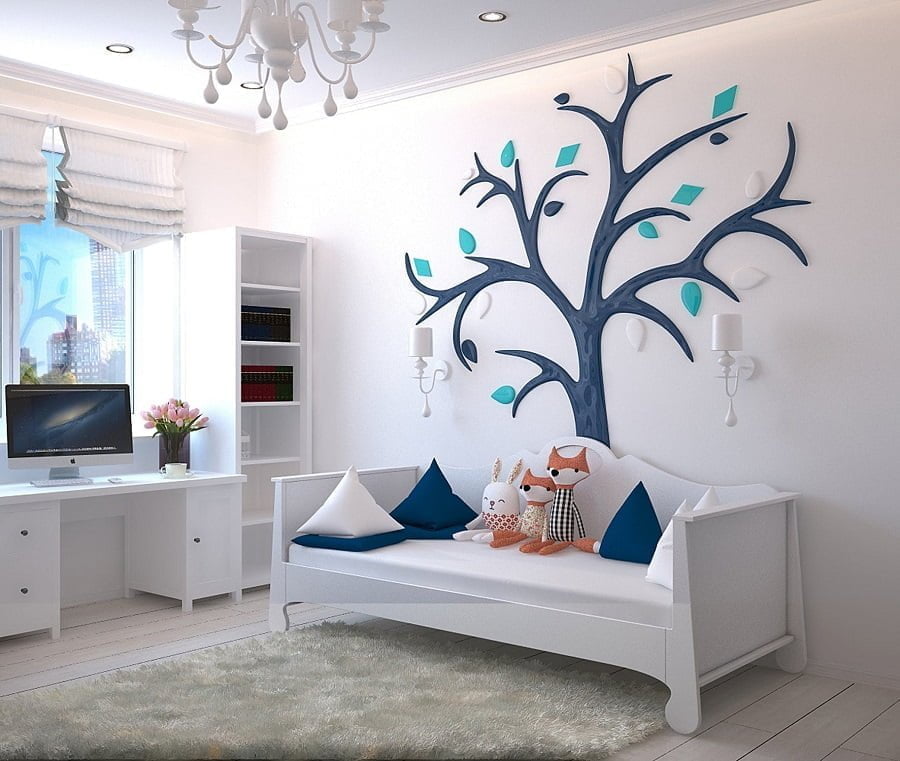 If you have a home with large walls or lots of white space, you might be excited by the growing popularity of using large scale art and murals in interior design. 2020 will see this trend surge ahead, as more people get in on the "go big or go home" philosophy in wall decorations.
There are numerous options on offer in products such as look-at-me illustrated wallpapers, fun decals, whole-wall covering artworks, and even now the resurgence of antiqued landscape tapestries and vintage hanging wall charts. You could use this trend in your home by placing a big artwork over your bed or couch or hang a tapestry in a roomy hallway or mezzanine area.
If you're keen to bring your home up to date to match some of the latest 2020 trends, you'll see that you can incorporate many of the above movements on a budget or at least without having to remodel or rearrange your rooms radically. Test out the trends in small ways if you'd like, to see if they feel right to you, and then build on them from there.
Related reading: