Last updated on March 4, 2020
Follow us as we dissect the trends that make the ultimate living room design in 2020 and recreate it. Read on!
2020 has brought a wide set of options, ranges, and choices for all niches and genres with the dawn of it. Whether it be technology, recreation, or even something as subtle yet captivating as good home decor, every new inclination of this new decade is anchored entirely to charm the style and fashion-loving generations of today.
To begin with, the best that this year has brought for the extent of the lifestyles preferred by today's modish population, home decor is what that pops and catches attention the most. 
A good home interior is not only the subject to hold and draw the praise of a visitor, but is the sole theme of the spirit and the soul of the house. Along with giving and maintaining the ethos of the bricked walls by making it a home, the decor reflects the essence of the residents and also positively masters it. 
The alcove considerably well held by the home renovation, improvement, and design niche is mostly powered and led by a unique yet trendy living room. As the name suggests, the living room breathes life into the inmates and is where the family dwells. And hence, it's what that demands and also needs the best and most well thought out decor recreation.
That is why, hereafter, are a few tips to get the ultimate living room of 2020!
What's Inside?
The Modern Glam Canvas Prints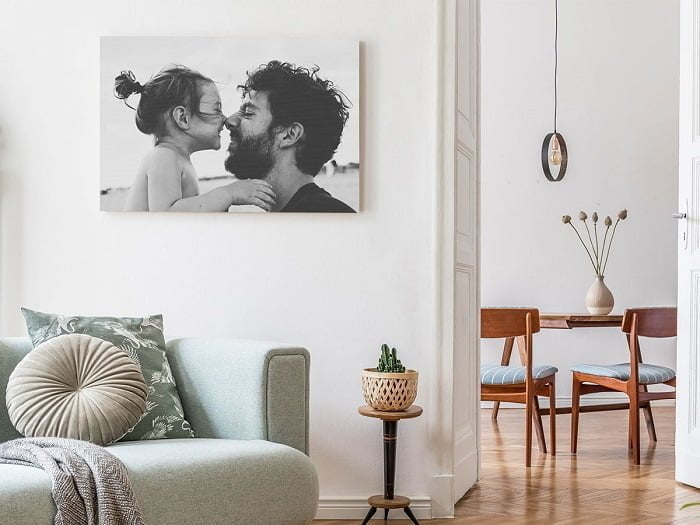 To update your living room and to make it as trendy as anything ever will be, the best option you will have is to incorporate the modern factor of the modern glam. To define it in a few words, what you need is – canvas prints.
Canvas prints, as believed by us and all who have seen the magic of the canvas memories seep into their lives, are a true statement piece. They accentuate the looks of even a below-par living room. And what way better to lovingly display all your vogue memories?!
CanvasPop offers premium quality canvas prints that you can customize within minutes. Along with frame sizes and various picture options, it's really a great way to upgrade your living room. The shipping and delivery is quite fast and you can already see the quality in the image.
Display your canvas prints as follows:
You can display a framed piece of your favorite memory, album art or a quote that you most resonate with, or associate with the particular moment of that picture shot along with the canvas print.
You can also display a set of canvas prints as gallery art in different filter modes, or preferably a large pet canvas print. Could it get any more stylish?!
The Trendy Gray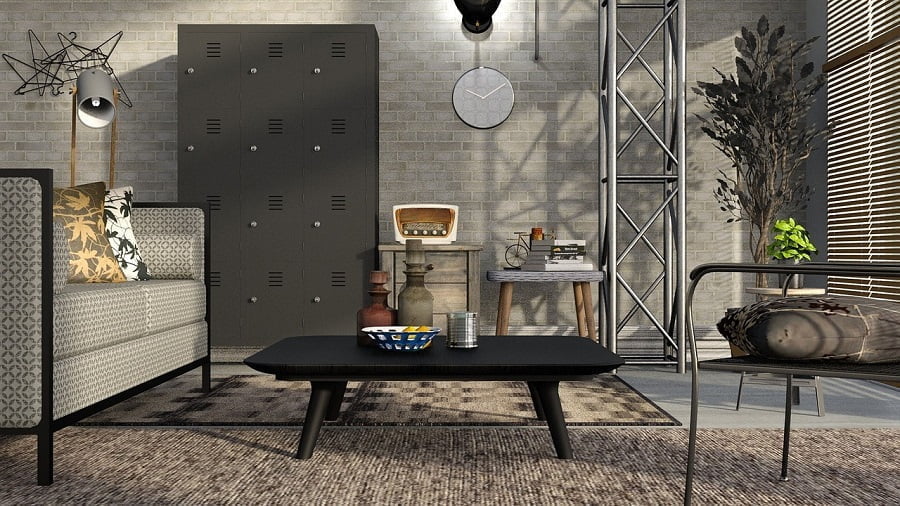 Very cool color for the eyes, gray, is neither too harsh to look at and nor is negligible when combined with colors of other wavelengths. Gray combined mostly with whites, or blacks, or even both tends to perform as a hue that compliments any subject that it is bestowed handsomely on.
Gray can be both narrative and uncommunicative based on your personal touch. A fresh steel and glass infrastructural built of your living room or even a sparkling steel chandelier can be brought immensely into emphasis by a few splashes of gray.
Here are a few ways to do so:
Neutrally colored living space, when paired with Gray shades or curtains, bring about a suffused element of elegance.
If you want a more permanent change, you can paint a more noticeable side of the room's wall in gray stripes along with whites.
When looking for a more drastic change, different hues of gray contrasted with more bolder shades will prove to be highly boisterous yet chic.
Descriptive Sofas and Couches
The living room has to have a loungey piece of furniture, that plainly means that you cannot possibly be without a sofa. Ideal for snuggling with your pet or lazily lolling around, sofas or couches add a definition to space and make it more comfortable and congenial. And that is why you need to experiment with couches, loungers, or ottomans.
Try these options:
You can try different fabrics for the sofa, the way they feel complimenting the color scheme, etc.
Fabric textures also vary diversely and pop when paired with specific shades.
Bold shade couch with a softer hued background, and a softer hue couch if a brighter atmosphere will be a wise choice.
A matching long ottoman when paired across or adjacent a sofa adds to the charm of the place, along with adding extra seating space for parties and gatherings.
The Shine of Lights
Extremely well-planned ventilation and illumination build of a house can never fail you. You will be surprised to notice how even meagerly pretty things will begin to look quite astonishing when set up under a placing faced with excellent light. 
To have your living room shine as bright as a newly polished diamond, all you got to do is strategically allocate showpieces and furnishings where they will be most visible and spot-lighted from. You can either make use of natural lighting or invest in a few good lights. 
Here are a few tips:
Your blinds, shades, and curtains can do wonders. Choose the ones that allow you to harness as much natural light as you can, depending on your living space's build.
Warm wall lights are miraculously praiseworthy when paired with wall art. They draw appreciation even to painted walls, add definition, and accent portraits plainly.
Depending on your taste, or the theme of your room, you can also choose mid-era themed lamps, or the modern vogue lamps, or even decorated wall lights.
Snug Wall Decor
Why have any furnishings at all if they do not make you feel at home and at ease? To foster those same emotions of comfort and a kindred self, make leisure and relaxation ooze out from your living room's walls. 
What you can do is:
Any painting, wall holders, or lights that make you feel soothed and comforted, diffusing the space with Zen, is a must display on your walls.
Wallpapers, graphic, floral, patterned, or otherwise, are a stunning choice.
Bookshelves, record cases, or large decorative mirrors, can all make your walls feel surreal yet dreamlike.
The appropriate decor for any space comes from within you. The way you garnish your living room helps you be more at ease with the place you spend most of the leisure time while at home. Adorn these perfect tips to recreate the ultimate and the trendiest living room of 2020 and live your dream life! 
Liked this article? Here's what you can read next: