Last Updated on
Make your interiors more pleasing to the eyes and more comfortable with the use of an accent wall. Here is how to do this.
Do you feel that your living room, kitchen, or bedroom is so basic and lacks personality? You don't have to redecorate the whole space and spend a lot to transform it from blah to fabulous. Having a gorgeous accent wall will do the trick!
So, what is an accent wall exactly? Think of your outfit. A plain shirt can be taken to another level if you accessorize, right? Women can wear earrings or necklaces to have that fashionable look. Men may add a tie or wear a hat. Now, imagine that your space's four walls are that outfit.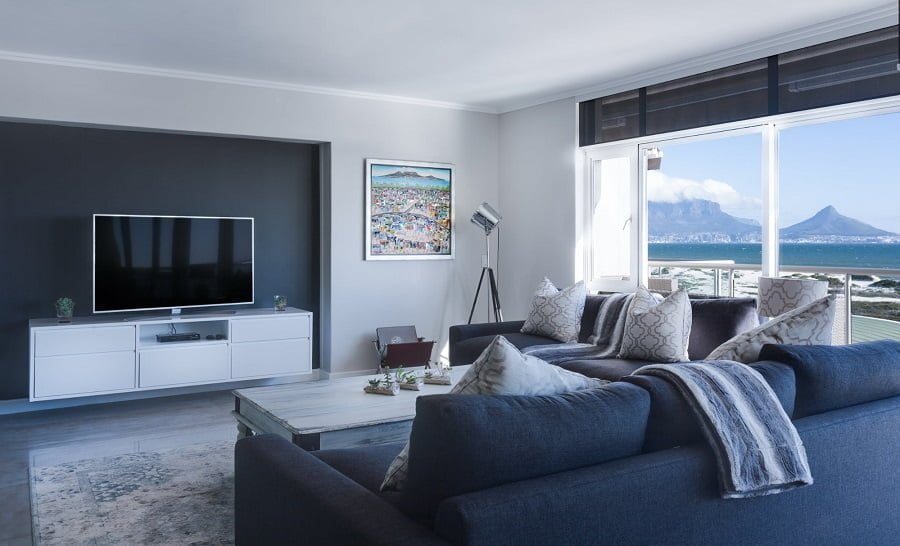 Your accent wall can highlight your media and entertainment setup, too. (Image source: Pexels)
Making one wall something unique, artistic, or even quirky is a form of accessorizing. An accent wall, therefore, is the perfect solution to add a splash of color, pattern, or personality to your interiors!
If you have a condo, having an accent wall can help make your modern home feel more of a sanctuary in the middle of a busy city. Don't have a condo yet? You might want to check out this homepage.
What's Inside?
Why Go for an Accent Wall?
Yes, why go down this route? Why not revamp the whole room or add new furniture?
Let us count the many benefits of an accent wall:
You will only have one wall to do so it won't take as long and as much effort as redecorating the whole room.

Achieve great results without spending too much.

An accent wall, when done right, can be an excellent conversation starter and is sure to wow visitors.

This can also serve as art and a way for you to showcase your personality.

Having an accent wall can also help improve the feeling of spaciousness and comfort in the room.
As you can see, having an accent wall has plenty of merits. If you're now ready to create your own, here are some ideas that will help you with the design process and the actual work.
Painted Perfection
One way to do an accent wall is to have it painted. Start by choosing which wall to make as the room's centerpiece. Common sense dictates that it should be the side of the room that can easily be seen from the entryway and from other parts of the room. 
You can also choose the wall with special features. Perhaps there is a wall with windows or some structural symmetry going on. Making that as the accent to the whole room can be a great idea.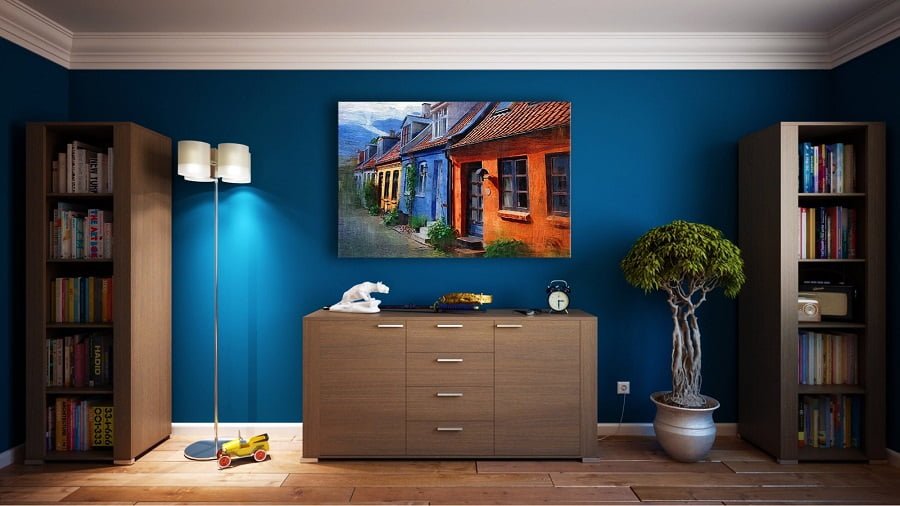 Bold wall color and beautiful symmetry. (Image source: Pexels)
Next, choose a paint color. Make sure that this is something you won't regret down the line. Look at swatches from paint suppliers and select the hue that sparks joy in you. 
Consider the color wheel as well. Pick a shade that is complementary or contrasting to the existing wall paint in the room. If you want to have a harmonious vibe, pick an accent wall paint color that complements the other colors in the room. If you want to create something that pops, a contrasting or vivid color is ideal.
Alternatively, find out what paint color you currently have in your room and then go one shade darker than that for the accent wall. 
To finish off, strategically place lights on the painted accent wall to achieve even more dramatic effects in the evening.
Patterened and Refined
There is just something about patterns that delight the eye. So, if painting one wall differently from the others is not good enough for you, then maybe adding patterns to your accent wall is what you need.
This can be easily done by wallpapering. Choose a particularly delightful patterned wallpaper and stick it to your chosen wall. Take that a step further by coordinating draperies or other window treatments.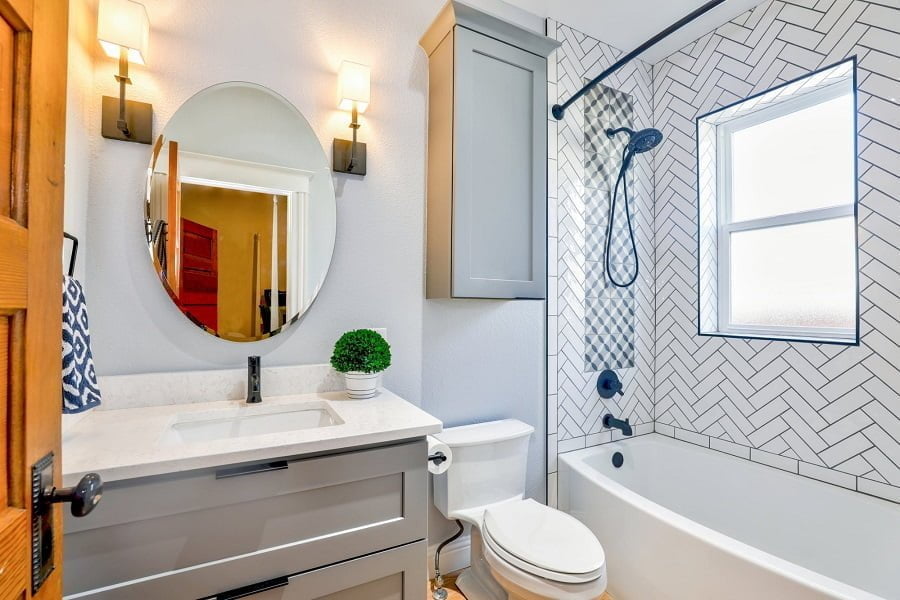 Great use of patterns. (Image source: Pexels)
Try not to cover your patterned accent wall with bulky furniture. That will just take away from the beauty of this side of the room. What you want to do is arrange things in a way that will leave the eyes free to admire the patterns whenever needed.
There are a wide variety of wallpapers to choose from out there. You can go bold with the patterns or be subtle about it. Just make sure that you apply the wallpaper properly. Hire a professional if necessary. You don't want lumps or crooked patterns on your accent wall, do you?
Art Display
Another wonderful option for your accent wall is to select one side of the room to become your art gallery of sorts. You can display huge, framed artwork or go for smaller ones arranged in a fetching manner. Have some DIY wall decor you wish to hang? No problem; this is the place for them!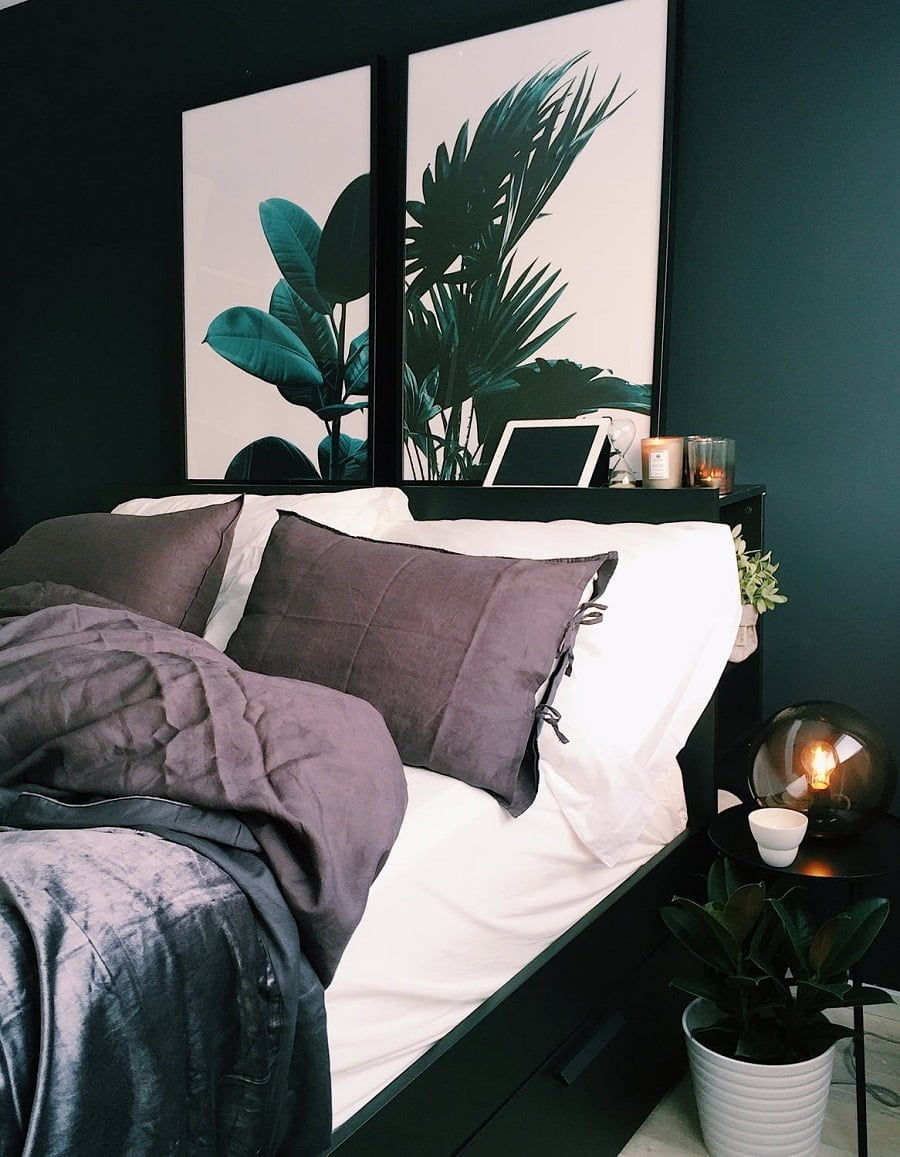 Show your artistic side. (Image source: Pexels)
There is plenty of room to be creative here. The choice of artworks depends entirely on your personal preferences. Whether you like nature paintings, black and white photography, or animal embroidery – it is up to you.
You can play around with the design and color of the art frames as well. Unleash your creativity!
Wow with Panels
Here's yet another awesome idea for an access wall – use panels! These can be wooden paneling, stone, brick, or other material. One way is for sure – you will have a pretty and textured wall in your room, which can take the space to a whole new level of comfort and beauty.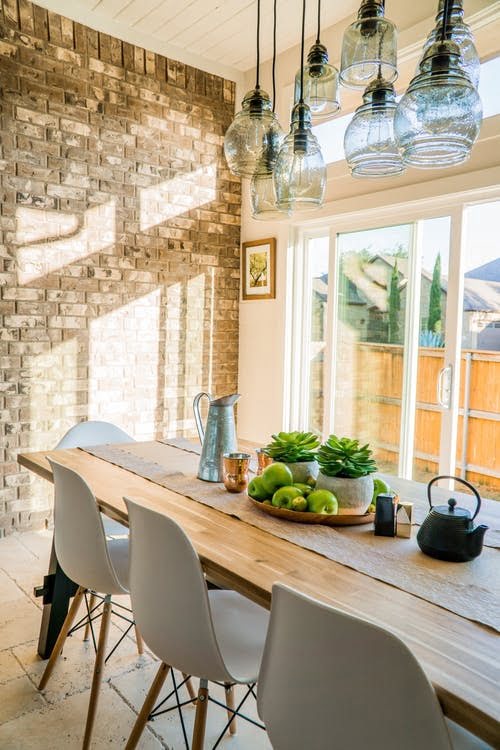 Check out the stone-paneled wall! (Image source: Pexels)
Palette wood in grey tones is great for a modern effect. Go for warm shades of wood if you want to create a welcoming space. You can go for thick or thin panels depending on the mood you wish to set.
Summary
All in all, an accent wall can do wonders for any room. There is a wide variety of choices in order to make your interiors more pleasing. 
Which type of accent wall do you like?
Related reading: