Last updated on January 5, 2023
Here's how to choose the bathroom countertop with an integrated sink and save space. Read on to find inspiring ideas.
Modern living spaces are getting smaller due to high property rates. In such a case, space-saving ideas can help in creating more room, especially in your bathroom. Otherwise also, incorporating space-friendly ideas can yield a sleek and modern look. One of the most popular ideas is a countertop with an integrated sink. Almost all modern houses have this concept embedded in their design.  
Nowadays, people are moving towards clutter-free, minimalistic, and intuitive design for their homes—check out this webpage to get some inspiring design ideas.
Countertops with an integrated sink not only save space but makes your bathroom aesthetically pleasing. A long day after work will not go in organizing your bathroom for a relaxing shower. Let's get to know more about this space-saving idea and its amazing benefits.
What is a Countertop with Integrated Sink?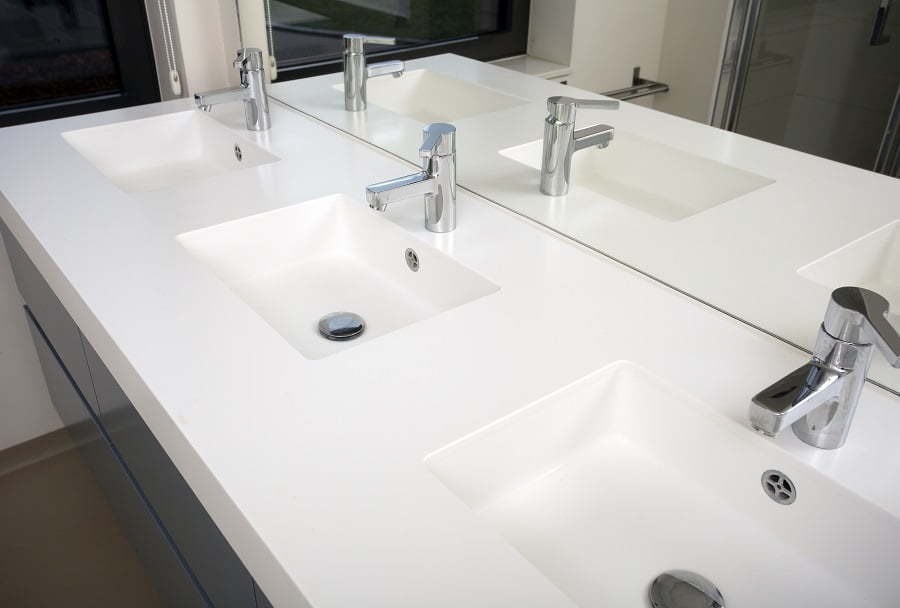 The meaning is pretty clear by the name. However, one should know that an integrated sink is made up of the same material as a countertop. Lately, this concept has gotten quite popular due to its look and seamless design. People love the transition of surface to sink that is made to look effortless by the manufacturers. This concept can only be made possible with materials that are flexible enough to be constructed into a sink, such as quartz, marble, concrete, etc. You may think that the sink manufacturer produces the integrated sink, whereas the countertop manufacturer does. Apart from the appealing looks, the countertop with an integrated sink has various benefits.
Which Countertop Material is Best for an Integrated Sink?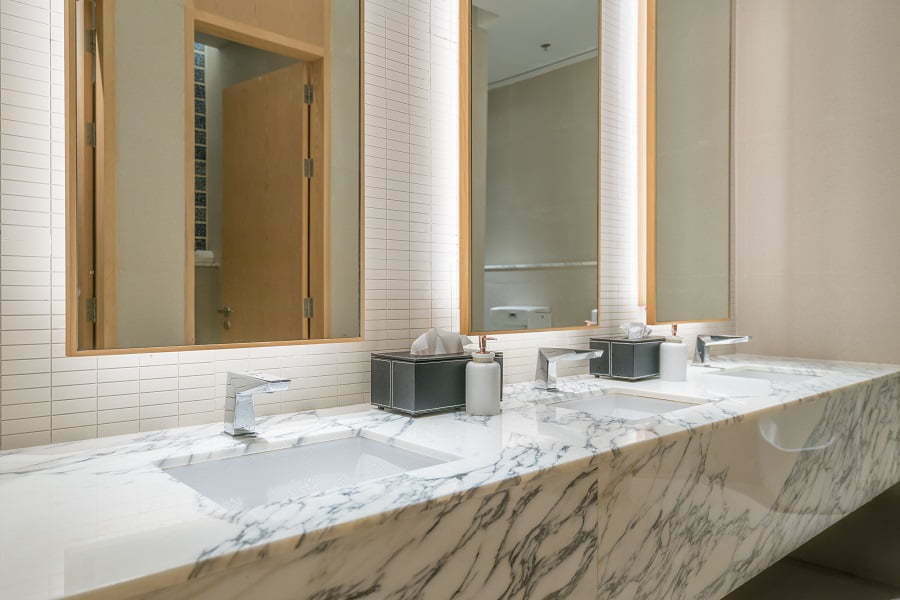 When it comes to countertops, nothing can beat quartz. It is an engineered surface made with 90% of ground-quarts and 10% from resin. The countertop is highly stain-resistant as the surface is non-porous, which also means it is antimicrobial and easy to clean. Apart from these qualities, quartz is quite durable and heat resistant as well. Hence, you can put your hair curlers and straighteners on the countertop without any tension. Additionally, quartz has a wide range of patterns, colors, and styling available to make your bathroom look appealing and soothing.
Reasons to Invest in a Countertop with Integrated Sink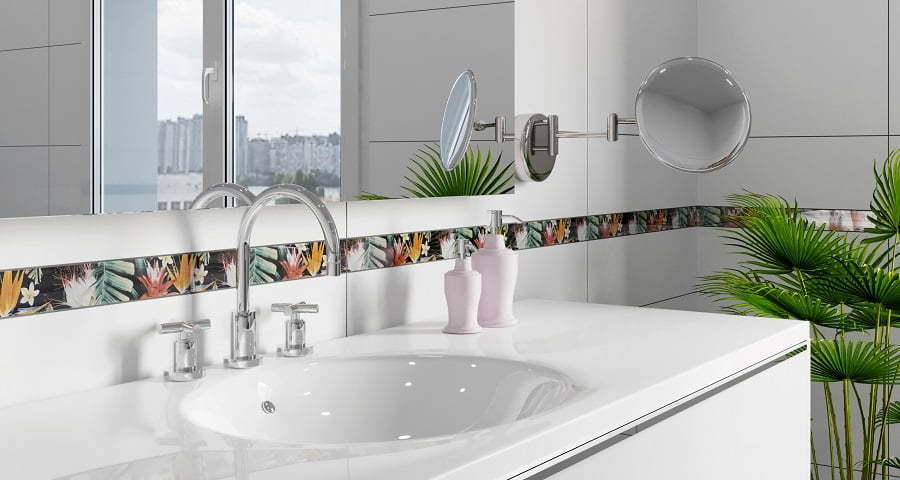 Also known as single-piece vanity sinks, integrated sinks are a foolproof way to simplify your bathroom space. Here, we will list a few reasons that will make you fall in love with a countertop with an integrated sink.
Easy to Clean
The biggest advantage of an integrated sink is easy maintenance. After an exhausting work week, nobody wants to spend their weekend cleaning the bathroom sink. As an integrated sink does not have any cracks or crevices, there is zero chance of gunk collecting in it. All you need to do is give it a quick swipe, and voila, your sink is as good as new. Additionally, you will not have to go through the hassle of any stains if your sink is made up of quartz.
Minimalistic Look
Nowadays, people like sleek and minimalistic home spaces, including their bathrooms. A countertop with an integrated sink offers both style and minimalism in your bathroom design. Both the countertop and sink are made up of the same material, which gives a sophisticated and effortless look. Also, if you are remodeling your bathroom, an integrated sink will take out the guesswork for saving space. No matter the size, your bathroom will look like a complete package without being too overbearing with stuff everywhere.
Easy Installation
Your sink will get installed with the countertop, which will not only save time but cost relatively lesser. Also, if you are someone who likes giving a personal touch to their house, you can try installing one on your own. Even while remodeling, integrated sinks are the easiest to put with the least destruction. In other sinks, you may have the concern of chipping or cracking during installation. A countertop with an inbuilt sink will not chip away that easily. Hence, the integrated sink is the easiest to install with the least risk of getting damaged during the process.
Possibility of Customization
A countertop with an integrated sink offers you complete customization due to the many design options, colors, shapes, and sizes. It's time to move beyond the traditional look and experiment with modern textures and styles with integrated sinks. You can match your countertop with the aesthetics of your bathroom walls or go completely contrast. The boringness of the steel sink is long gone with this modern option. Hence, if you love personalization, then a countertop with an integrated sink is your solution.
Children Friendly
Children are least concerned about cleaning and can create a huge mess in a matter of a few minutes. With an integrated sink made of quartz, cleaning will be the least of your problems. Additionally, there are no cuts, cracks, or crevices wherein dirt can get accumulated or hurt your kid. Unlike other sinks, you can get the edges rounded up to prevent any bumping. Therefore, if you are a new parent, an integrated sink should be a must in your bathroom.
Luxurious
Everyone wants their home to feel and look regal and luxurious. Traditional sinks do not have that appeal or functionality that can make them affluent. However, integrated sinks offer luxury as they are made from high-end materials such as quartz that are not only durable but stylish. If you are considering remodeling your bathroom into a luxurious space for relaxation, you can not forget integrated sinks.
Wrapping Up
Unlike other space-saving ideas requiring effort and temporary, a countertop with an integrated sink is a permanent solution. Many people believe that an integrated sink will look ugly and crammed in a small space. But as we have discussed in this article, not only will you have more space, but you will also benefit from the minimalist sleek look and sturdiness of an integrated sink. Additionally, it offers durability for a busy household with many family members that other sinks and countertops fail to do.
Recap
Liked this article? Here's what you can read next: