Last Updated on
Want to decorate your home on a budget? Heres how to do it. These 110 ideas will definitely have you covered.
Decorating your home can get rather expensive but if you just want to implement another decor idea, you don't have to go on a splurge. It doesn't mean that you have to resort to cheap looking decor either. Some real-life ideas can get you that extra decor touch and cost you next to nothing.
Let's get decorating by spending almost nothing while still getting the desired result.
Display Stained Glass Bottles on Window Sills
Stained glass windows make a great decor feature but it's a rare luxury to have it in your home. As an alternative for a similar effect, collect stained glass bottles and put them on display on window sills.
String Light Table Lamps
Create table lamps out of glass jugs and string lights. It's very easy to do and you don't necessarily have to wait for the holiday season to use them.
Faux Headboard
An accent headboard helps bring bedroom decor together but they can cost a lot. Instead of buying one, use washi tape or some paint to draw one on an empty wall. It's easy and will get the same result at little to no cost.
Hang Silk Scarves
Or if you have beautiful silk scarves, arrange them on the wall over your bed to create a unique accent.
Add a Bulletin Board
A bulletin board isn't expensive especially if you DIY, and it can help you stay organized or provide you a flexible space to hang easily switchable art on the wall.
Decorate Walls with Your Stuff
Do you have a guitar or another musical instrument, or perhaps a collection of skateboards from your childhood? Use them as art pieces to decorate the walls and make your decor personal.
Paint a Small Wall in Accent Color
Some paint that you may have left over after the last home makeover can be put to great use by painting just a small part of the wall and create a popping accent. Such as this wonderful chalkboard paint idea.
Use a Chair for the Nightstand
Nightstands can cost a pretty penny but instead of buying one, you can use a chair and get a chic look. Try the combination of a chair and stacked books as an accent vignette.
Stack Books
Speaking of stacking books, you can elevate any surface and add an accent at the same time with your books. Use them on nightstands, side tables, coffee tables, chairs, stools and so on.
Bring Wicker Furniture Inside
If you own wicker furniture and use it in your patio only, try bringing a chair to a well-lit room and create a writing nook. That's an easy way to make the room look much warmer.
Decorate with Plates
You can decorate your walls with plates and you don't even need fancy vintage plates – you can use some spray paint to add pops of color.
Use Storage Units As Side Tables
Storage cubes make great cheap side tables and they still serve their original purpose.
Decorate with Canvas
Simply paint a canvas with interior paint and hang it on the wall. You can try smaller frames or one big canvas and add pops of color for an accent or soft hues for warmth without committing to re-painting walls and without big expenses.
Embellish Lampshades
Embellishing a lampshade is easy by using scrapbooking decals and you can transform a simple lamp into a whimsical accessory.
DIY Chair Rails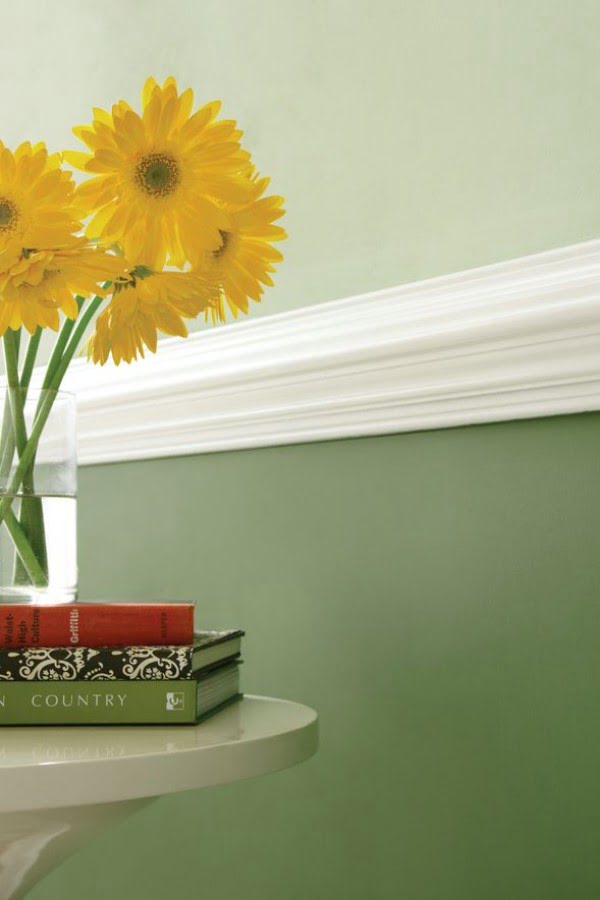 Add architectural interest by using self-adhesive molding to create chair rails. You can use a different shade of paint to paint part of the wall for a greater effect too.
Decorate the Entryway First
The first thing everyone sees when entering your home will set the impression of your entire decor, so invest in decorating the entryway, first things first. This example of a decorative wall mirror, a small table and the use of fresh flowers shows how you can make a lasting impression with minimal decor.
Get Poufs for Extra Seating
Surprisingly, chairs can be quite expensive and you always need extra seating. The solution is getting relatively cheap poufs that are compact, comfortable and cute. Not only they provide the seating, but they also add to the home decor and they can easily be stored under a table (even a coffee table).
Decorate with What You Already Own
You don't necessarily have to buy art pieces to decorate your walls. Hats, jewelry, and other personal accessories can make great decorations if you put your mind to it.
Mix the Furniture
Don't be afraid to mix different furniture of different styles and finishes if you can't get everything in a set and if that's the cheaper way. So what if your dining chairs don't match, you have different styles of cabinets or your sofa and armchair are from different sets. Mixing and matching is a valid technique to create a unique decor.
Always Decorate Bookshelves
Bookshelves aren't just space for books and storage, they give you a great opportunity to create displays and you should use it.
Use Trays Creatively
Don't have a bar cart? Use a tray. And their use isn't limited to just a makeshift bar, you can use a tray for just about anything from creating table centerpieces to transforming an ottoman into a coffee table.
Always Decorate the Coffee Table
Coffee table instantly becomes the centerpiece of room decor if you create a vignette to decorate it. It's cheap and easy to do by adding a houseplant, some scented candles, fresh plants, books, and other display accessories. You can literally use everything you have to create a beautiful centerpiece and you'll get extra points if you match the season.
Rearrange the Furniture
You can get an impressionable result by simply rearranging the furniture. Don't assume that your current layout is the only way it can be – it's not set in stone. Simply moving the furniture a few inches away from the walls can create a different flow, so experiment with it.
Add Accent Lighting
Plug-in sconces and table lamps aren't expensive, can be easily added and they can redefine your decor. Add them next to other accent pieces to emphasize and create an extra layer of lighting.
Invest in One Big Decor Piece
Practically speaking, a single decor piece that can make a strong accent is better than several small items that get drowned on bookshelves or end up stashed away from the view. So save up for one big decor piece, like an accent mirror for a truly impactful addition to your decor.
Update Fixtures, Pull Handles and Knobs
Before replacing your old cabinets or sinks, you have a cheaper option to only replace the faucet fixtures and pull handles. They will transform the look and bring the furniture back to life – good enough to put away the expensive upgrade. If you match the finish of the fixtures it will improve the style too.
Wallpaper Alternatives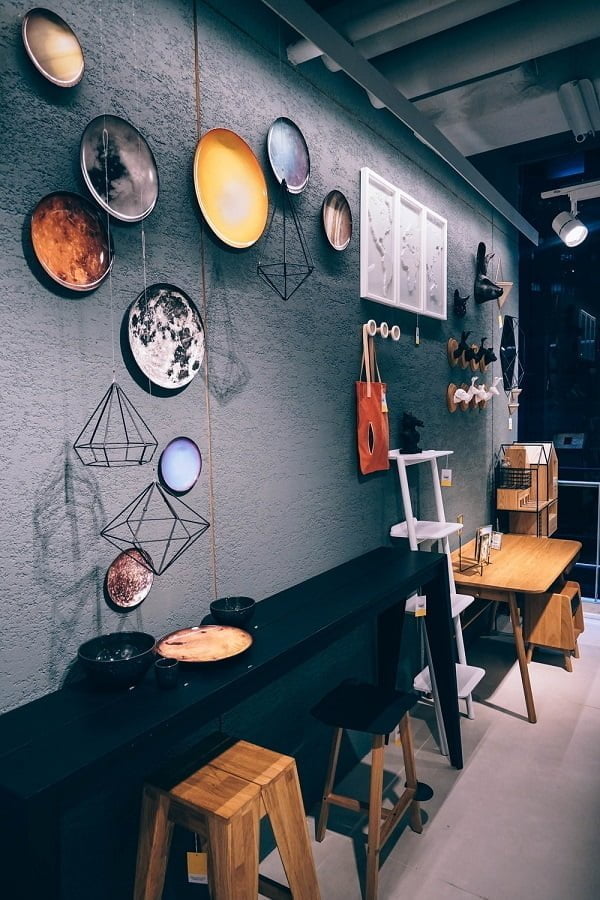 If you can't afford wallpaper, you can have a similar effect with ornate china plates or vintage textiles (that you may already have stashed away) to decorate the walls.
Use Decorative Furniture with Storage
If you're going to get an ottoman or a coffee table anyway, get one that has hidden storage built in for extra functionality and to save some money on storage units.
Create Bohemian Decor with Thrift Shop Items
There are a lot of good decorative items that can be found in thrift shops very cheaply. Use them to add to your display vignettes and experiment with expressive decor pieces for a touch of bohemian style.
Decorate Your Bathroom with Pebbles and Rocks
Fill a tray with pebbles and rocks to keep soap and other bathroom accessories, or use rocks as the sink drain plug. It literally costs you nothing but adds a beautiful accent.
Accent Paint
Not ready to commit to fully repainting the room? Try painting a smaller wall or a fragment in an accent color – it's an easy and inexpensive way to make a statement.
Accent Tiling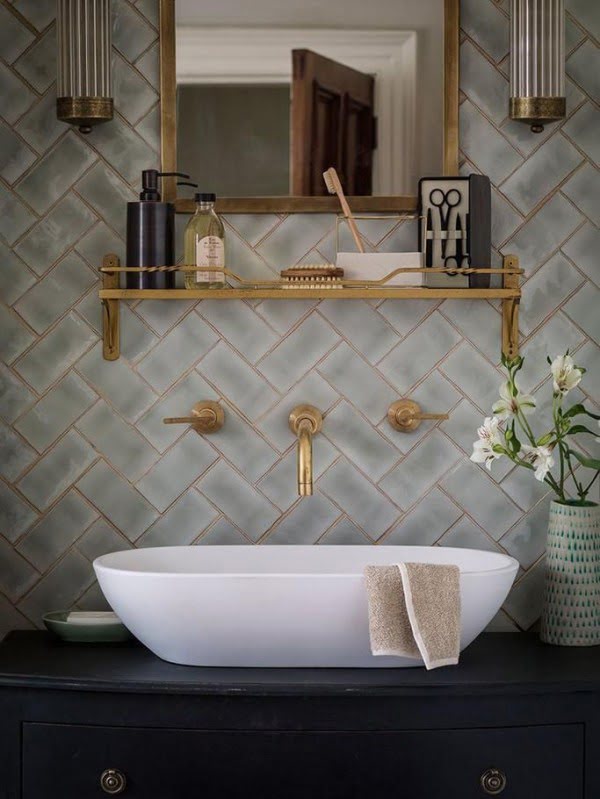 Similarly, you can tile just a fragment of a wall (such as the vanity area) as a budget tiling option. Try trendy patterns like herringbone to make an accent.
Make a Pretty Headboard
Most interior designers save by skipping on a fancy headboard, but you can easily and cheaply prettify it by throwing a patterned fabric over it. Try global folk patterns which are trendy this year, or go with more subtle patterns in subdued tones.
Customize Decor Pieces
If you choose decor pieces that are easy to customize you can create unique features at a fraction of cost. For example, cube shelves can be painted and arranged to your liking.
Group Mismatched Pieces in Threes
If you shop in thrift stores or online to save money, you will pick up some great pieces but they won't likely match. The same will happen by buying and collecting things over time. The trick is to group these pieces in threes – that will make the arrangement look intentional.
Shop for Vintage Pieces in Thrift Stores and Online
Vintage pieces have great decor value and you can pick them up cheaply in thrift stores or online, so try to regularly check them out and you'll collect some great stuff to use in your home decor over time.
Customize IKEA Curtains
Save on fancy curtains by painting simple cookie-cutter IKEA curtains in a style you want. Check out the tutorial.
Oversize Floral Arrangements
A trick that is used by interior designers over and over again to make a decor statement at very little additional cost is to use a bigger vase and create an oversized floral arrangement.
Matte Faucets
Replacing old faucets in the kitchen and/or bathroom is a simple DIY job. Try matte finish for a trendy new look this year.
Go for a Walk
Take a walk in a park and gather some seasonal accents for your home for free. Pick up some plant springs and blossoms for those fresh floral arrangements.
Splurge on a Quality Mattress
The quality of a mattress and thus the quality of your sleep directly depends on the price of the former. And while it doesn't mean you have to blow your entire budget on a mattress, you should spend on it as much as you can afford. Your health is your top priority.
Save on a Headboard
On the other hand, a great place to save in the bedroom decor is on the headboard. You don't need a fancy accessory to make a statement in the bedroom and there are many options where you can create an accent at little to no cost. This plywood board looks awesome and doesn't cost that much.
Splurge on a Comfy Sofa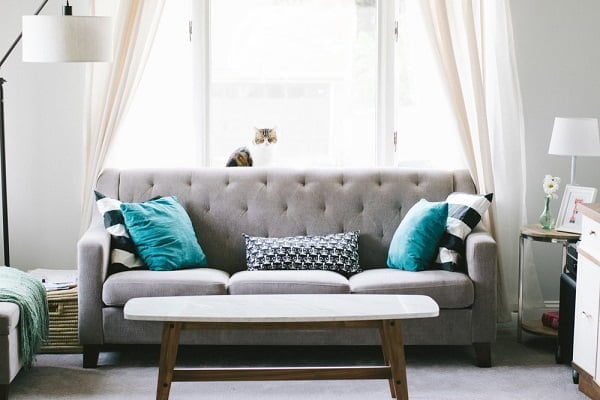 A big and comfy sofa is where you, your family and guests will spend a lot of time, so it makes sense to invest in its quality. Choose a sturdy, comfortable sofa that will stand the test of time.
Save on Occasional Tables and Seating
Occasional tables (like side tables, nightstands, consoles, and coffee tables) and seating (like ottomans, poufs, and stools) aren't worth spending a ton of money on simply because there are so many great inexpensive options. For example, this lidded basket is cheap and doubles as a storage unit as well as makes a warm decor accent.
Splurge on Area Rugs
A good area rug should be on your priority list because it's one of the keys to complete the decor. The right rug will anchor and bring your whole room together and if you go for quality, it will serve you for years to come. Not to mention, area rugs are very easily added, moved and removed, which makes them very versatile in their use.
Save on Trendy Pieces
The thing you should never splurge on is a trendy decor piece. Trends come and go, your tastes can change too, getting something that you think looks cool now to get a few oohs and aahs isn't worth the money. You can spend your money a lot more wisely on inexpensive accent pieces that do the job and you don't have to blow your budget on them.
Splurge on Statement Pieces
Statement pieces are those that establish the whole room decor. If you see a piece that you believe will make your decor vision come true and really bring the room together, by all means, splurge on it.
Save on Home Hardware
Things like curtain rods, lighting fixtures, faucets, drawer pulls and knobs, and so on, aren't worth much deliberation. Simply choose inexpensive options that do the job and you can think about them later when you have the budget and want to add more detail to your home decor.
Splurge on Energy Efficient Appliances
When buying new appliances, definitely go for the energy efficient options even if they cost a bit more. They will pay for themselves in the long run on energy costs saved.
Save on Everyday Dishware
You don't need fancy dishes for everyday use, so choose plain and simple cheap dishware and utensils. You can have a fancier set for your guests but splurging on everyday items is totally unnecessary.
The Impact of Paint
Some interior paint is inexpensive compared to designer furniture, but painted cookie cutter pieces look anything but cheap. We love this cabinet look painted blue with black glaze finish.
Stainless Steel Panels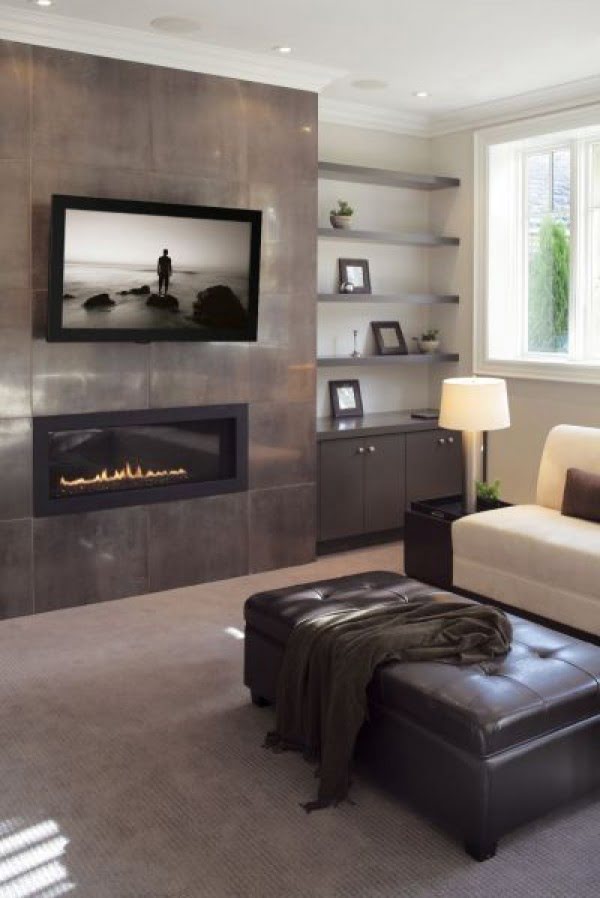 Metalic finish doesn't have to be expensive with stainless steel panels that you can pick up from IKEA. The panels can be applied to furniture like cabinets as well as accent walls.
Faux Marble
This look is created with faux marble paper which is inexpensive but looks like the real deal. For kitchen countertops, you can use Formica marble laminate. For a complete look, consider a marble dining table set.
Painted Tiles
With tiles you have two choices, either go with expensive designer tiles or paint them in a pattern you like yourself. You may not get patterns as intricate but it sure can look good at a fraction of the cost.
Tile Patterns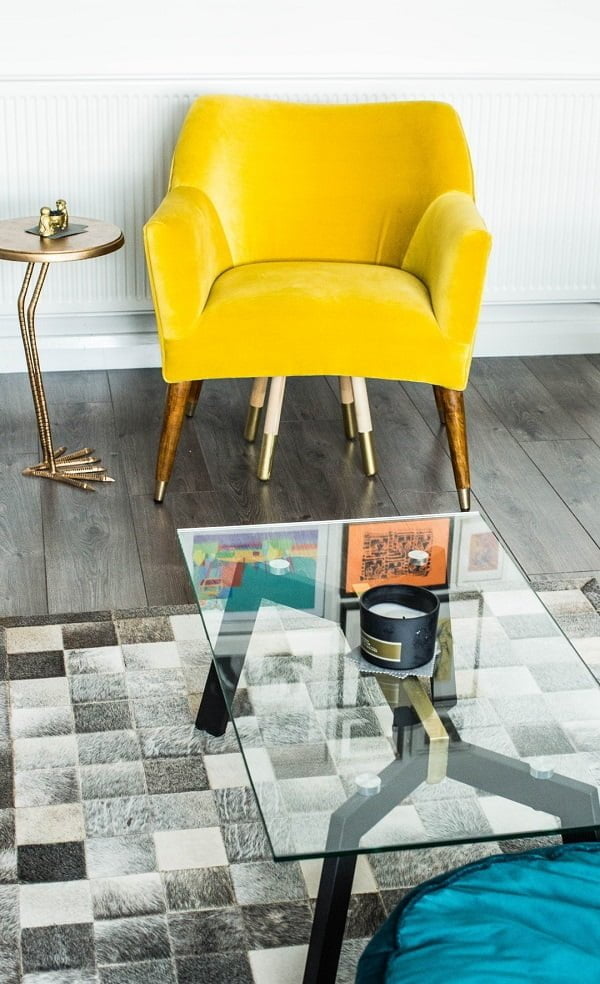 Subway tiles aren't expensive but the conventional pattern isn't always flattering. Instead, form a different one to completely change the style.
Vinyl Tiles
Vinyl tiles may be cheap and usually used in office buildings but that doesn't mean they can't look good in your home. Big tiles are in style this year and you can get vinyl tiles in many different textures.
Plywood Accents
Plywood may be cheap and look unfinished but it gives you that extra texture that you can use as an accent and it can really work wonders. We love this shelf made out of a single plywood board.
Concrete Finish
Concrete finish creates an industrial style and you can use it for the kitchen countertops, bathroom or accent walls. It looks good and most importantly, it's inexpensive.
Particle Board Accents
Just like plywood, particle board is another cheap material that can be used to add texture – it's random pattern certainly has an appeal.
Upcycled DIY Materials
Talking about accents, the rustic touch of upcycled and repurposed materials always makes a warm decor feature.
Remove the Doors of the Top Cabinets
If your cabinets do not feature glass doors, remove the doors from the top cabinets to leave the shelves open. Arrange the dishes and other items for display on these shelves. It will give the space a more open look and will make a great decor feature.
Paint Lamp Shades
Get cheap lamp shades and paint them. You can use an accent color or some pattern to get a unique accent piece at little cost.
Install Sconce Spotlights
The right lighting can transform the decor completely, of course, it doesn't always come cheap. Add spotlights over display cabinets or tabletops with sconces as an inexpensive but effective lighting alternative.
Put Decor Pieces in Unusual Places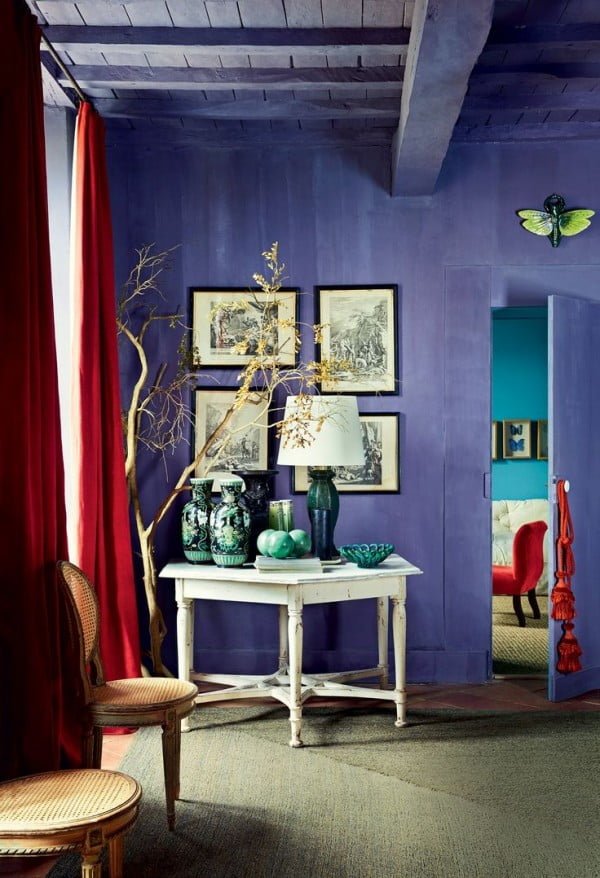 Break a rule, hang wall art off center or over the door, give a decor piece a new purpose. In the room pictured above, wall art is hung unusually low to be a part of a layered vignette.
Wallpaper the Back of a Bookshelf
It's easy to add wallpaper to the backboard of a bookshelf and it makes a great accent, adds depth and pattern to the decor.
Embellish Curtains and Their Rods
Use gold spray paint or gold leaf to embellish the curtains and curtain rods for an unusual accent.
Add a Faux Fireplace
The fireplace, when there is one, makes the focal point of the room. But even if you don't have one, you can fake it and put some candles in it, as well as make use of the decorative mantel.
Contrast Live Plants with the Colors of Your Home Decor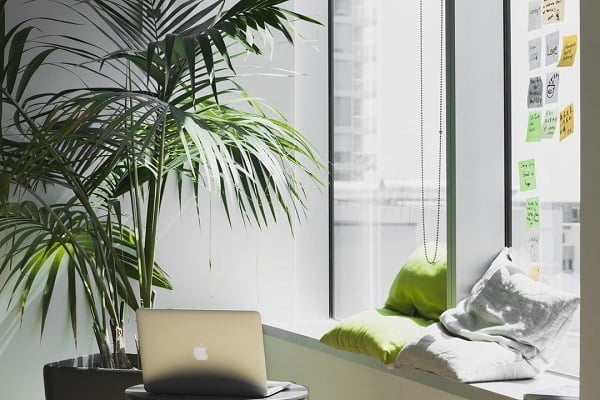 Big things come from simple ideas and while fresh plants always make home decor just a little better, take it a step further and find a place where it would make a contrast in color.
Measure Space and Furniture Beforehand
When you're at the store it's no time to eyeball the size of decor pieces you want to buy and expect them to fit. Measure the space and furniture that's already there to ensure that everything you buy will be a good fit in your home.
Be Open to Unexpected Purchases
While you should always go shopping with certain goals in mind, you should still keep an open mind to other decor pieces you may find appealing. Always be on the lookout for new things that will work in your home decor. Especially pay attention to whimsical pieces that can make your decor unique and personal.
Don't Break the Bank
Never splurge on the first thing you see unless you absolutely fall in love with it. Chances are you can get an alternative piece at a lower cost. So spend only on things that you are sure your decor can't do without.
Don't Be a Hoarder
While we have mentioned keeping an open mind to unexpected purchases, it doesn't mean you have to buy absolutely everything you see. Be moderate about it and think if your home really needs it, otherwise, it will disappear in your already sizable collection of items. Buy things only if you know you need them.
Don't Buy Everything in One Day
You have to understand that you shouldn't expect to completely decorate your home in one day. Don't rush into buying things especially if you're on a budget. Carefully choose furniture and accessories for your room and live for a while with them to make sure they make you happy and they're functional as intended. Each piece has to live into your home and your interior design will grow over time.
Don't Buy Everything in One Shop
You don't have to buy furniture in sets. Just because you've bought a sofa, you don't have to buy a matching coffee table and chairs. Mix and match furniture for your individual decor that looks like it took time to arrange. That will allow you to shop for better prices in different stores as well.
Use Thrift Shops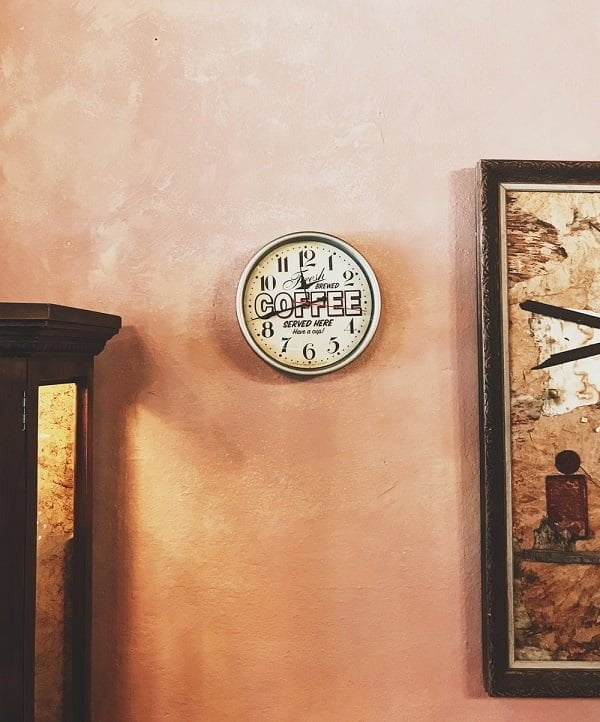 You don't have to do your home decor shopping in big box stores only, in fact, thrift shops can be great for unique and vintage stuff for your home. Check out your local shop next time you go on another decorating spree.
Choose Quality Over Quantity
This is especially true when buying furniture – you don't want a new sofa to wear down over a few months, so you have to think about the quality of things you buy. While you don't have to go for the most expensive thing, make sure it is sturdy enough and looks like it can stand the test of time. So even if it means you'll be able to buy less of other decor pieces because of it, always pick quality.
Buy What You Love
In the end, the only thing that matters is that you surround yourself with things that you personally love. It doesn't matter what style, trend or whether it's timeless in general sense as long as you love it and you want to keep it forever.
Don't Worry About Pairing and Matching
If you find a wonderful chair that fits in your dining room perfectly but it's a bit pricey to buy two, get one and you can match it with different but less expensive chairs. The only important thing is to match the scale to balance out the look.
Pay Attention to "As Is" Sections
Even IKEA has an "As Is" section where you can pick up slightly damaged but cheaper decor pieces. With a little DIY and creativity, you can make them look perfect at home.
Buy Art from Indy Artists
Sites like Etsy are great to find unique art for your home decor and they aren't expensive. Next time you need a picture for a wall, go shopping online.
Switch Out Furniture and Decor Pieces
The same chair will seem like new if you move it from the living room to the bedroom, and it costs literally nothing to refresh your decor this way.
Look for Vintage Items Online
Vintage items can do wonders for your home decor and you can get great deals if you look for them online.
Double Time with Furniture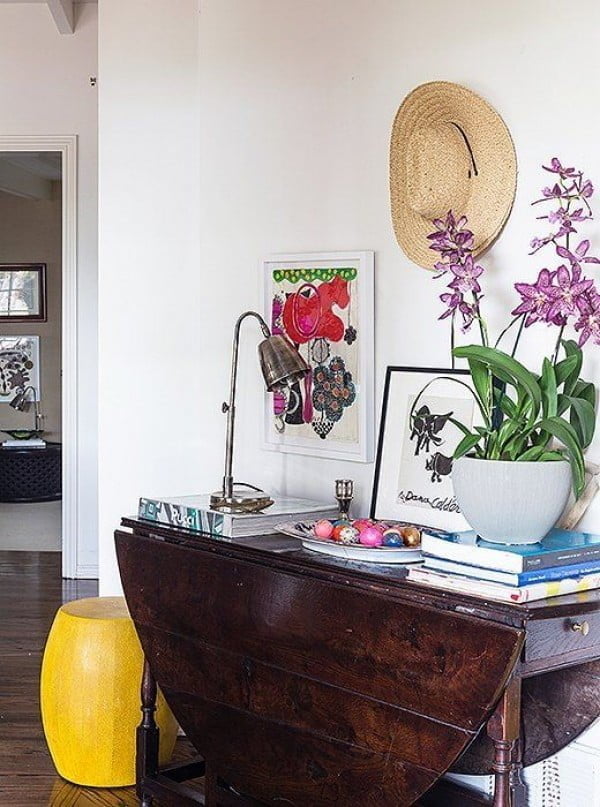 If you're looking to keep your home decor on a budget, choose furniture that can be used for multiple purposes. A coffee table that can serve as seating, a table that makes a shift to a console, anything that can double time will save you both, money and space.
Pick Furniture with Storage
Storage plays an important part in home decor so choose furniture that can serve as a storage unit to solve two problems in one go.
Master the Spray Paint
Whether you buy old or discounted furniture and other decor pieces, using a spray paint can add aesthetic touch-ups to renovate them easily.
Use a Throw Blanket
Don't spend a ton of money on a fancy headboard when you can style one yourself with a simple throw blanket, and you can choose any accent pattern you like which is also easy to switch.
Turn the Books Around
You don't always want to make an accent on a bookshelf, so turn the books around and keep it neutral by hiding the colorful covers.
All Out Color Matching
This is a committing idea but one that makes a powerful statement. Matching the cabinets, furniture, dishware, and even the wall art colors create comfortable predictability.
T-Shirt Pillow Covers
Old t-shirts can be used to create great throw pillow covers for unique accents.
"Upholster" Seating with Pillows
Benches and chairs can be easily "upholstered" in style by simply using throw pillows, and you can even tie them to the seating with string.
Cinder Blocks for Under the Bed Storage
Looking for a touch of industrial style? You can use cinder blocks to lift the bed up and use them for extra storage in the bedroom.
Empty Frame Art
Call it chic or whimsical but picture frames make great art even without the pictures in them.
Make Mirrors Look Bigger with Frames
Have a mirror that is slightly out of proportion for the room? You don't have to switch it for a new bigger one, use an empty frame to make it look visually bigger.
World Clocks
Whether you need to know the time around the world or not, an array of clocks makes a unique wall accent.
Color Cords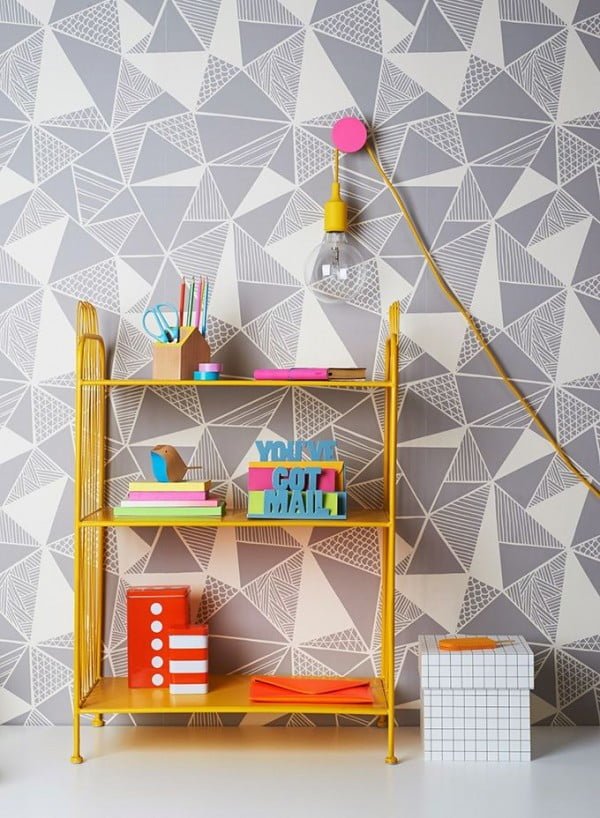 Cords can be one of the biggest home decor eyesores, but instead of hiding them you can emphasize them for an accent with color.
Improvised Curtain Tiebacks
Curtain tiebacks add style and elegance to window dressing, and you don't have to go shopping for them. Instead, look into your closet and choose scarves or belts that you can use as improvised tiebacks.
Easy Chair Dressing
If you have pretty pattern textiles around, use them to dress the dining chairs for an accent. It's easy, simple and adds a very personal touch.
Decorate Walls with Your Jewelry
Instead of keeping them in a jewelry box where they get all tangled, you can use your accessories to decorate the walls in a unique way, especially if you have old or unused picture frames around.
Decorate with Fruit
Instead of stashing fruit in the kitchen, use glass jars to put them on display. The vibrant colors of fresh fruit will make great pops of accent in any vignette.
Group to Create a Focal Point
Does your room lack a focal point? Group a few pictures and other accessories together for a bigger impact then they would have alone.
Color Code the Books
Bookshelves make a bigger accent if you organize your books by cover color.
Style the Couch with Throw Blankets
There's more to couch styling than accent pillows. Use throw blankets to add a pattern or color and separate visual space for a better impression.
Put the String Lights to Use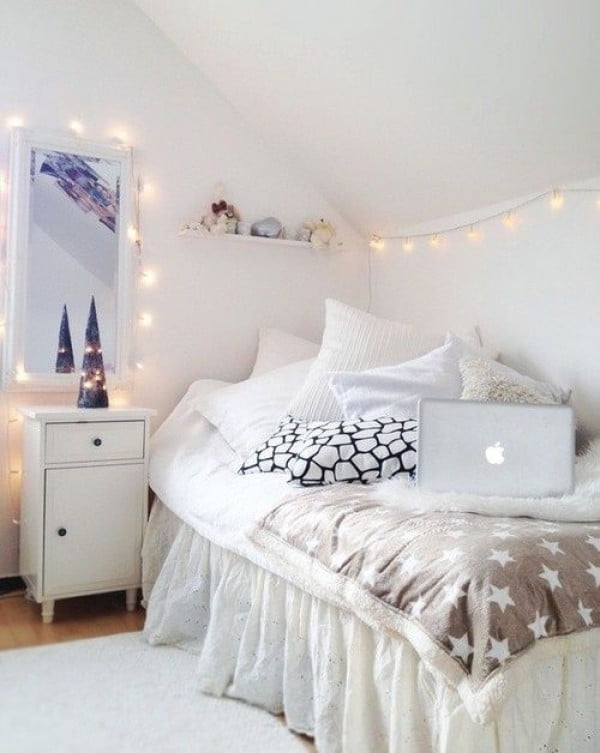 String lights aren't just for holidays, you can use them to create romantic lighting if you put your mind to it.
Layer Your Rugs
If you own multiple rugs, try layering them for a change. You may be surprised at the extra depth it adds to the room and you might just fall in love with the new look.
Decorate with Your Fashion
Your bags and shoes didn't just look good on the shelves in stores, you can decorate your home by putting them on display too.
Free Wall Art with Magazine Covers and Pages
Looking for interesting ideas for wall art? Instead of buying prints, why not take pretty covers and pages from old magazines?
Create a Coffee and Tea Station
Dedicate a corner on your kitchen counter for a coffee and tea station. An organized space gives a sophisticated vibe let alone it's very convenient. If you don't have enough counter space, consider a roller tea cart.
Magnetic Strip
You'll always find some empty wall space where you can use a magnetic strip. It can be used in the kitchen to store small utensils like knives, in the bathroom for small accessories, and even in the living room to hang pretty postcards and notes.
Faux Material Counter Top
Faux granite or marble countertops using contact paper are becoming more convincing and it's a great way to save on the real deal. They're especially useful if your countertop is worn down and could use some repair.
Cafe Curtains
Cover the lower part of the window with cafe curtains. You can use simple fabric in a variety of patterns of your choice for them.
Related reading: