Last updated on April 7, 2020
Looking for the best wireless doorbell to add some smarts to your home? Here are our picks for the top-rated products. Read on!
In a modern home, wiring an old-school doorbell is an outdated project. So if your old doorbell broke down or you're installing a new one, you have to choose a wireless option. And here's why?
Your home has a WiFi network anyway.
Most wireless doorbells have a built-in video camera.
You can access the camera when you're away from home.
There are useful smart features, such as scheduled muting, delivery notification, alerts, and so on.
You can connect multiple chimes around the house (especially if you live in a big house.)
Of course, there are some caveats using this system. For one, the maintenance is higher than the wired doorbell (you need to charge the battery). But the benefits definitely outweigh the cons.
So how do you choose the best wireless doorbell?
There are a few popular and hyped up brands (Alexa, Nest, to name a few) but you don't have to choose the most expensive option.
Consider if you need a video camera.
Do you need chimes in every room?
Do you need a loud chime?
What are the design and decor considerations?
What's your budget?
We have also found some common caveats that most systems have. These are the drawbacks that you need to be aware of.
What you need to watch out for:
The wireless range.
Volume control and loudness of the chime.
Battery life.
Now that you know what to look for, let's go shopping around. Our top list of the best wireless doorbells is made with all of the above criteria and caveats in mind. We've picked products for a wide range of needs. Note that we may be compensated as an Amazon partner for qualifying purchases at no expense to you (we tagged links #ad).
Which doorbell will greet your guests?
What's Inside?
Best Smart Doorbell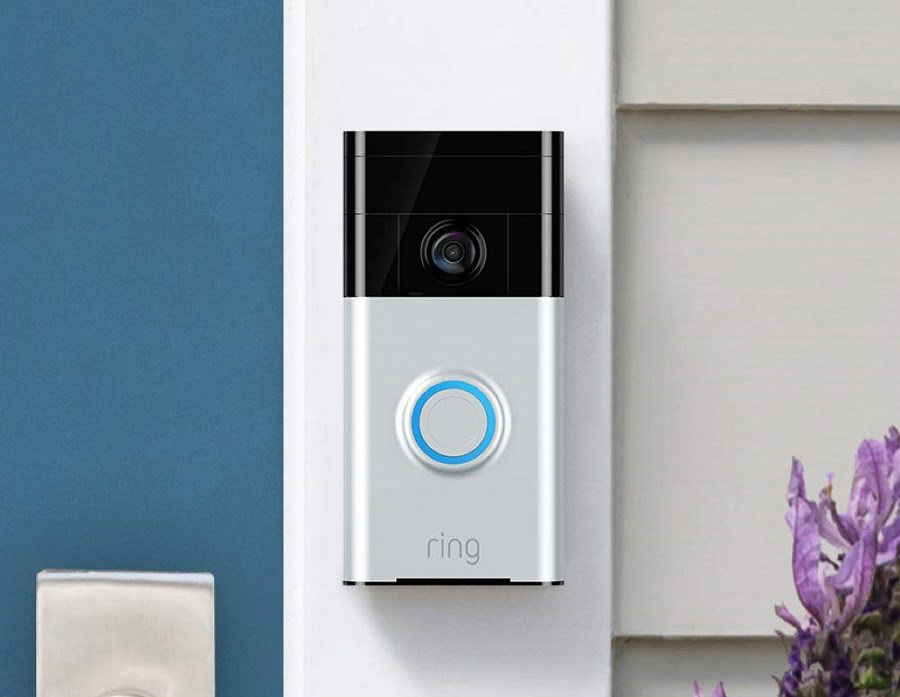 There are several popular smart doorbells (home video security systems) but for the purpose of our top doorbell list, we have chosen Ring. It has all the features you'd expect and it's a great WiFi doorbell that you can connect to your smartphone and have with video greeting capabilities.
Pros: motion-activated alerts; lets you answer the door from anywhere; a weatherproof construction; infrared night vision means you can monitor your home day or night.
Cons: strong wifi signal is recommended for this product to work properly; no indicator in the app if the battery is getting low.
Wireless Doorbell Camera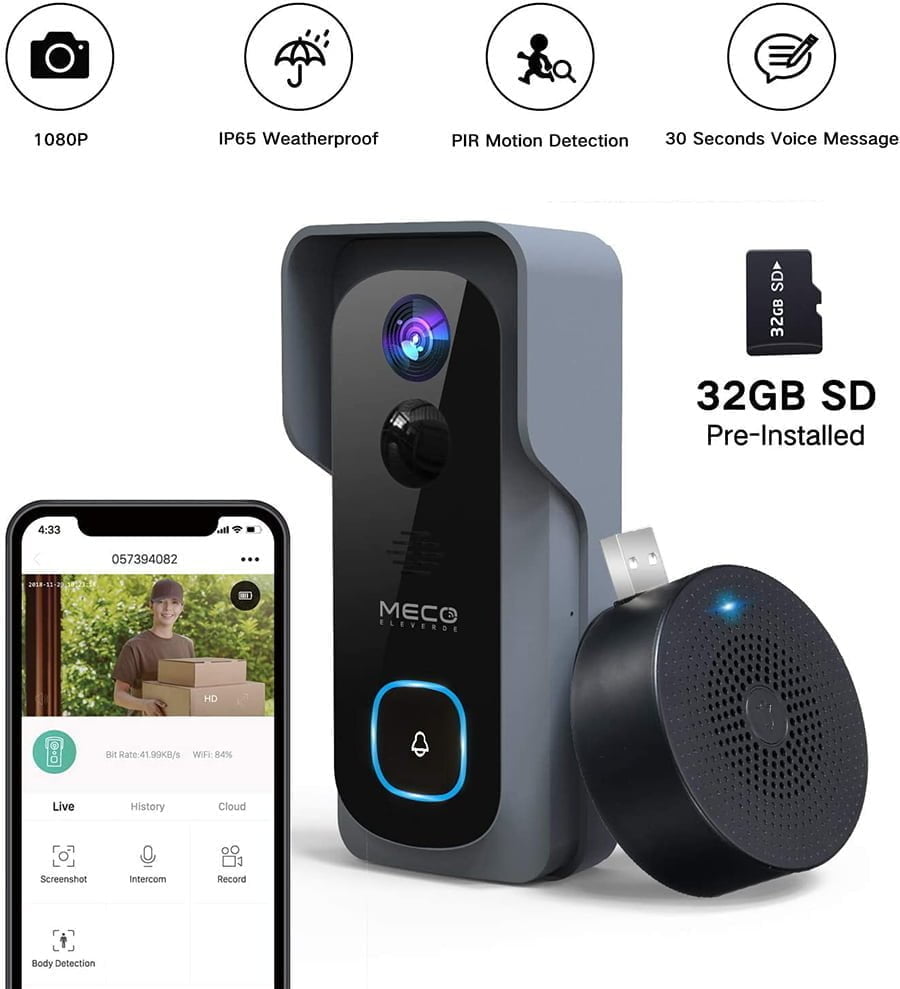 If all you need is a chime with a doorbell camera this gadget will save you money. You'll get all the basics and a doorbell that works via your home WiFi.
Pros: 1080p full HD with night vision; has a 30sec voice message recorder; rechargeable batteries; has 2 adjustable levels of sensitivity; small, portable, weatherproof.
Cons: cannot support the 5GHz network; the real-time video will not be recorded unless you manually take it in the app; this wire-free video doorbell camera cannot connect to the AC input, it's only powered by the battery.
Wireless Door Chime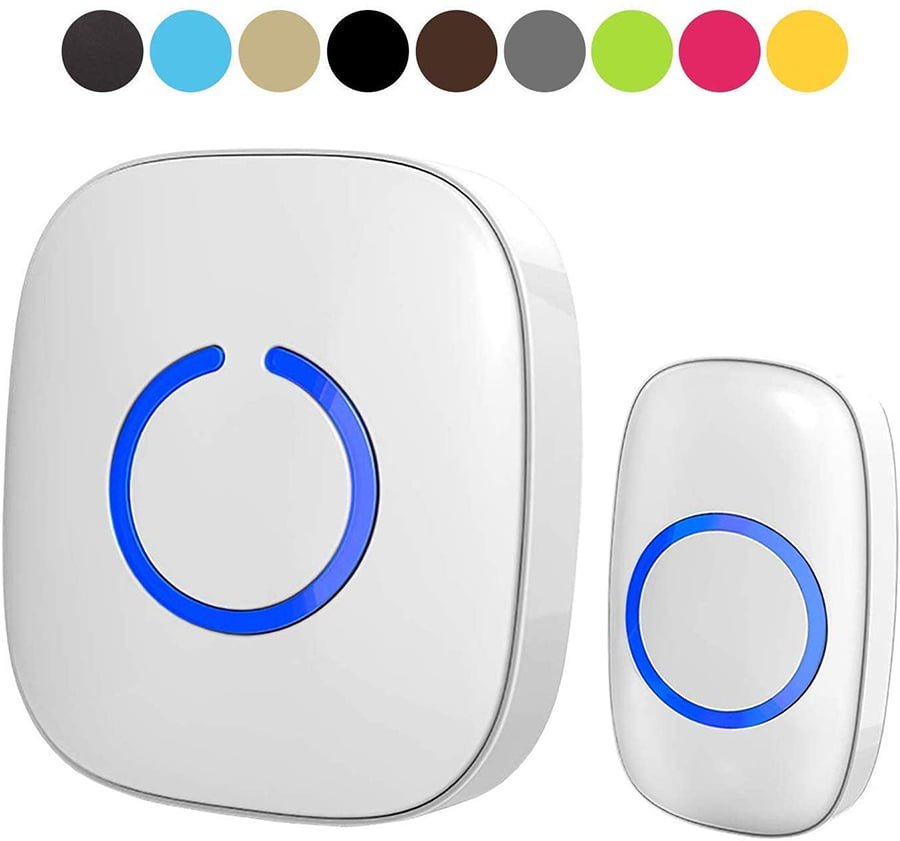 We weren't looking for smart features in wireless chimes but here it is. Most importantly, the kit will allow you to setup chimes in any room without wiring.
Pros: it is built well and it has a nice minimalist style; perfect starter for any wireless doorbell; up to 1000ft wireless range; long battery life; operates in all weather conditions; easy to install and has different volume settings.
Cons: not that loud on the highest volume; no pre-drilled holes for mounting.
Loud Doorbell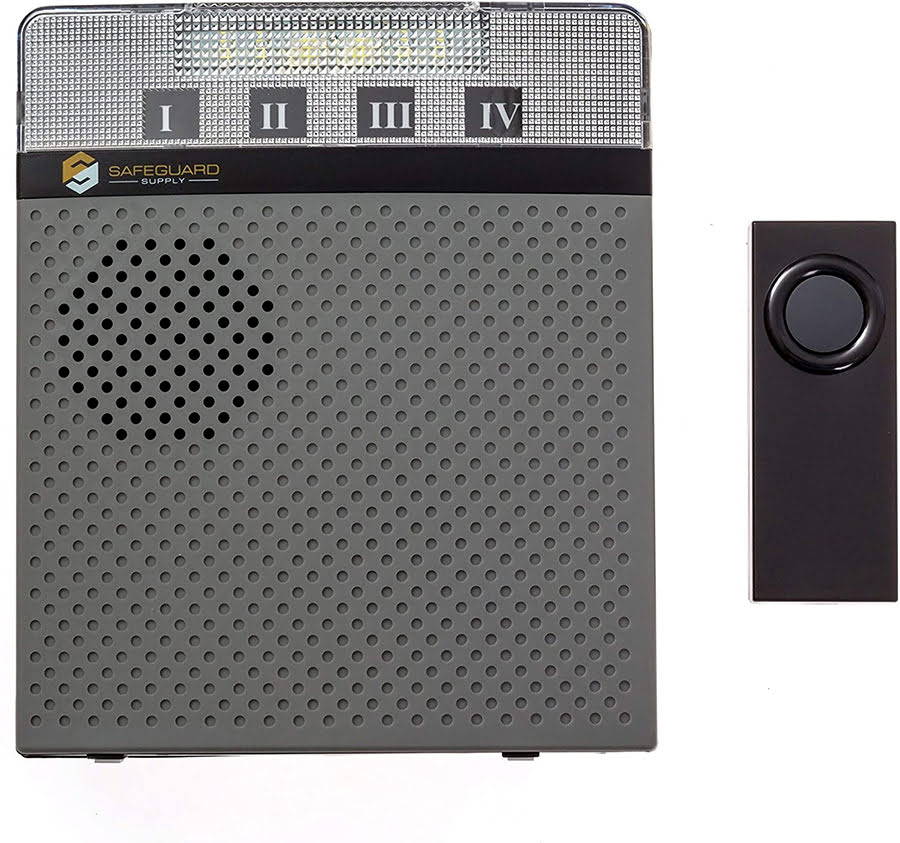 In some cases, you may need an extra loud doorbell chime. This gadget rings it at 95dB, which is very loud. Be sure you actually need this grade doorbell.
Pros: it can go through multiple floors and walls; volume control; expandable wireless doorbell that allows you to add multiple transmitters and portable doorbell receivers.
Cons: extremely loud (not good for sensitive hearing) – but that's what you're going for.
Honeywell Wireless Doorbell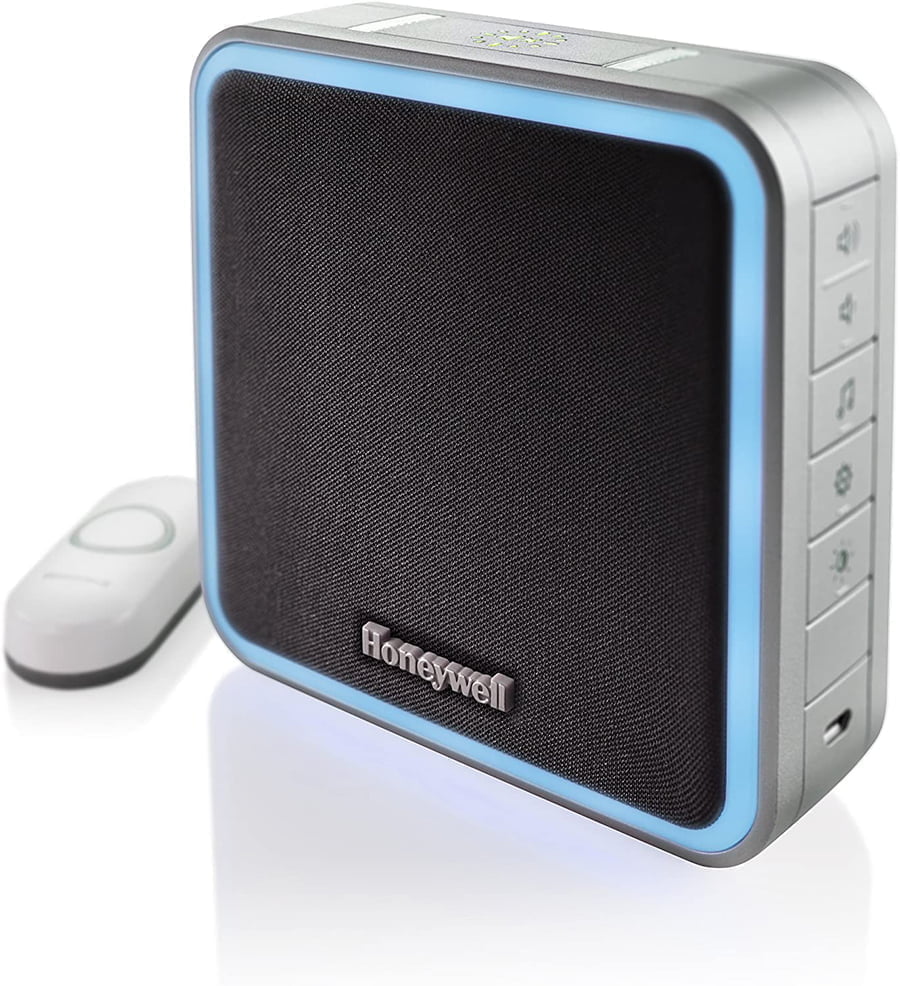 Honeywell is a brand with a popular line of wireless doorbells. It's simple but has some smart features too (such as a timer or mute for periods of a day.)
Pros: has downloadable MP3 Tunes; adjustable volume, sleep mode, and mute timer for preset times of the day; can connect up to 6 transmitters simultaneously; works long-range.
Cons: the wireless range is sensitive to the position; the signal from the button is weakest when the unit is aligned directly with it.
Zmodo Greet Pro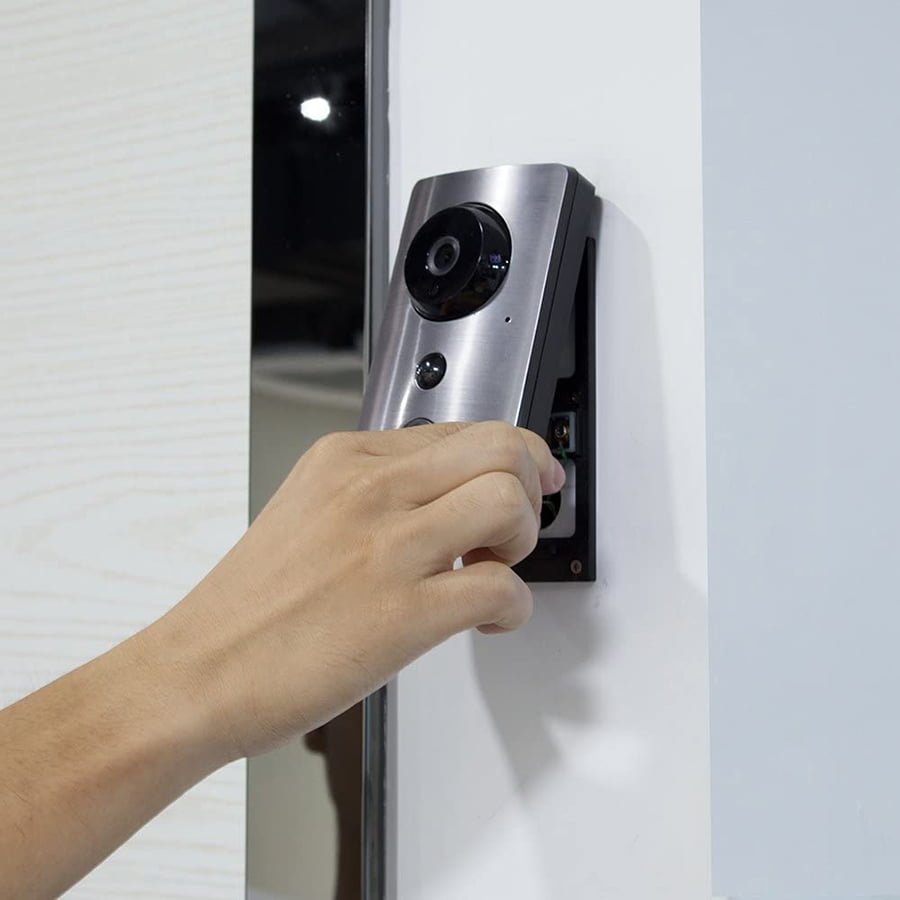 Zmodo offers a cheaper alternative for a smart video doorbell compared to Ring or Nest. You can't expect the same quality but it's a great value for the price if you need just the basics.
Pros: allows you to receive a call right on your smartphone when somebody rings your doorbell; it features an HD camera with night vision, providing a clear view; very easy to setup.
Cons: If you need a wide view, this would not work well.
Skybell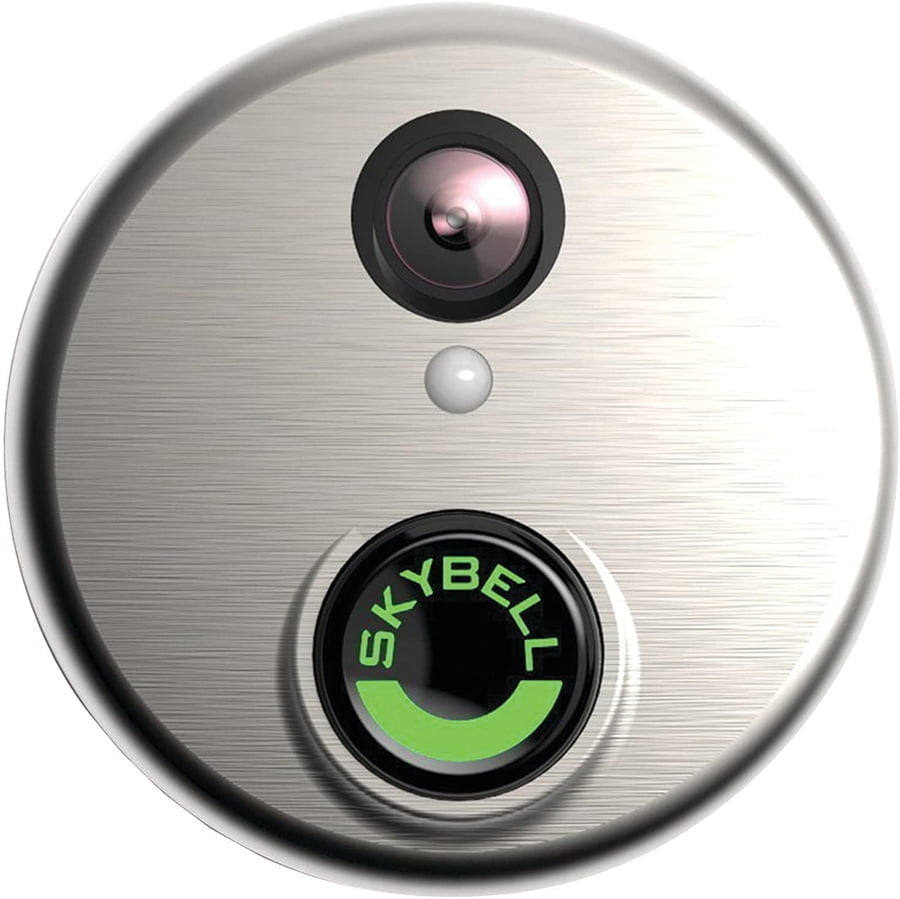 SkyBell is another popular brand for a wireless video doorbell. Its biggest pro is that it works with Alexa and Google Home integration.
Pros: it works with Alexa and Google Home; it provides superior video imaging at night; it also allows multiple users to receive notifications; no monthly cost to access stored motion detected videos.
Cons: installation is a bit complicated; viewing the camera is tough on spotty wifi when you're away from home.
Hampton Bay Doorbell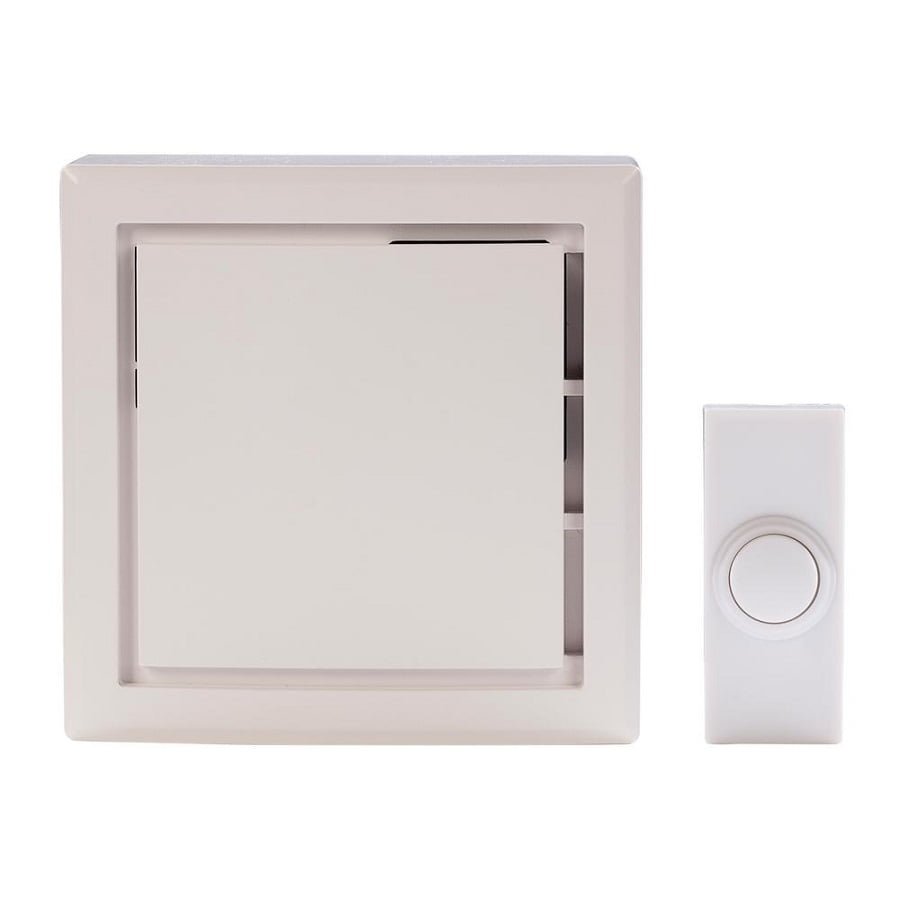 Choose Hampton Bay if you need a classy design for your doorbell. The biggest caveat of the most wireless doorbells is that they look too techy. That's not a problem with this brand.
Pros: nice modern design; use new or replace the old doorbell wiring; comes pre-synced and ready to use.
Cons: short wireless range; no volume control; short battery life.
Nest Wireless Doorbell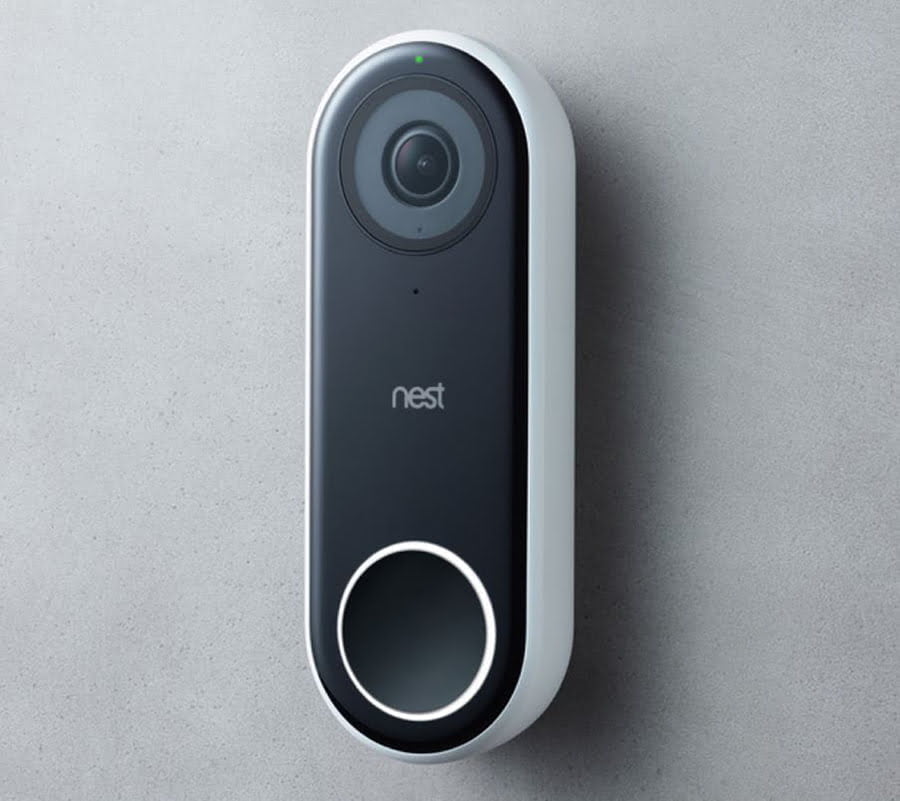 Google wants to say hello at your door. It's one of the key products of a smart home (part of Google Home.)
Pros: delivers HD video and bright, crisp images, even at night; if you use the Nest Aware subscription it comes with 24/7 continuous recording for up to 30 days, and automatically alerts you when your packages are delivered and picked up.
Cons: video recording requires a Nest Aware subscription (sold separately).
Avantek Doorbell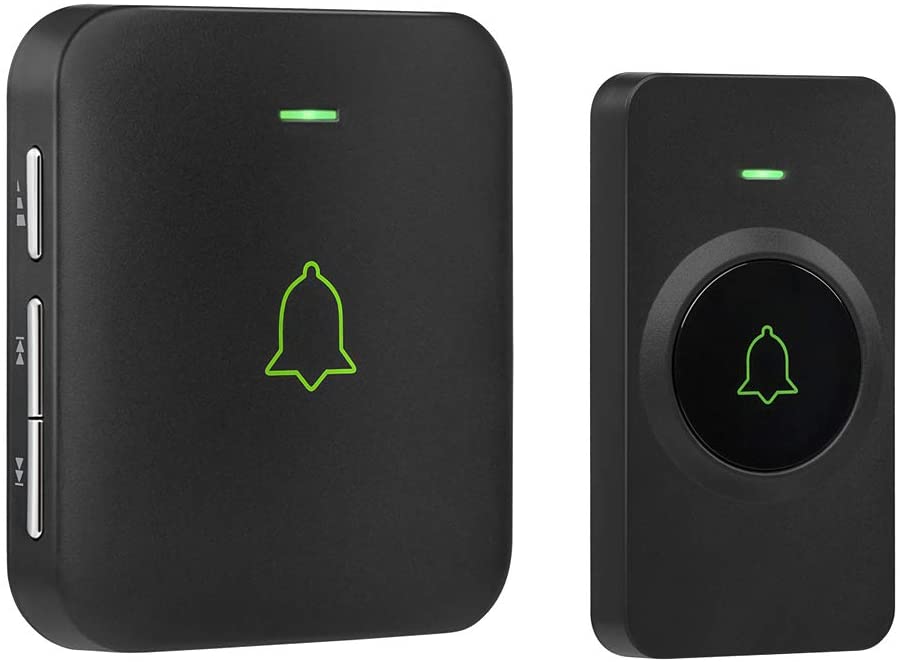 Another brand if you're looking for a bargain. At this price point, it only has to work to pay for itself. And it has some useful features too.
Pros: has 52 chimes to choose from; low power consumption; it can withstand various weather conditions; the design is convenient and easy to use; it has a mute mode.
Cons: this version is not expandable (can't add another receiver) and most of the ring tones are very generic.
Liked this article? Here's what you can read next:
---
Disclosure: As an Amazon Associate we earn from qualifying purchases.