Last updated on January 8, 2021
This is something you can't afford to save on. You need a good whole house surge protector to protect your entire system of electronics from power surges. Here are the best options for 2021.
► Our top choice: Siemens FS140
A whole house surge protector is one of those things that you don't give a second thought about when it's doing it's job. But if it's not present (or if it's broken) you'll notice it when the worst happens (a big power surge burns your electronics worth thousands). So paying a few hundred to get and install a protector is very much worth it because surges do happen more often than you think.
What do you need to know when choosing a power suppressor (another way to call it) device?
It has to meet the UL Standard 1449 (it has to be accredited) – all of our picks for this list do.
You need a powerful device but you don't have to overpay for it. The recommended surge current protection rating is at least 20,000 amps (20kA). Other specifications to look for: voltage clamping (400V or less), energy absorption (600J or more), protecting all lines, having a circuit breaker.
You never actually notice when a surge protector works (or when a surge happens, especially if it's small) so LED indicators are a simple but a must-have feature to let you know about the status.
Of course, they don't come with just the features, there are also some issues you might encounter. Knowing them is half the battle.
Some common issues you need to be aware of:
Quality of the build – you don't want to waste your money and time on something that won't do the job properly.
How to install – if you're not an electrician you need to hire one to install these, and the more time they need to install it the more money you spend.
Compatibility so that you won't waste time buying something that won't fit into your power panel.
Finally, please be aware that even the most powerful surge protector won't protect your electronics from the surges that happen inside your home power circuit. These are usually caused by power-hungry devices like a microwave, an AC, a heater, and so on. So be sure you use power strips to plug in your computers, home theater, and other sensitive devices (and never to the same strip as the big appliances.)
As you check out our picks, let it be known that we get paid for any purchases made through our links on this site that are marked #ad.
What's Inside?
Whole House Surge Protector/Suppressor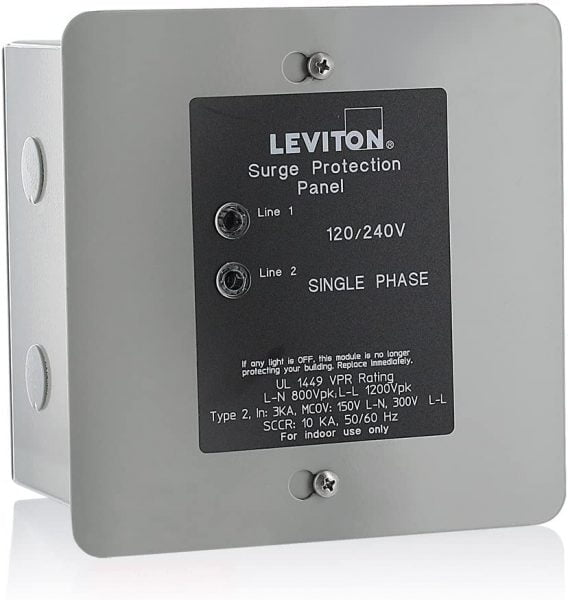 Though a bit pricey this whole house surge suppressor has a rating of only 10,000 amps (ideally you'd want 20,000 and up). That means you'll definitely want to have extra power strips for your vulnerable electronics. But it's easy to install and has 4 modes of protection to protect your appliances.
Pros: 4 settings for protection; real-time diagnostic indicator; metal closure; easy to install.
Cons: Expensive; indoor use only; might need extra surge protectors; a surge protection rating up to 10,000 amp only.
Eaton CHSPT2ULTRA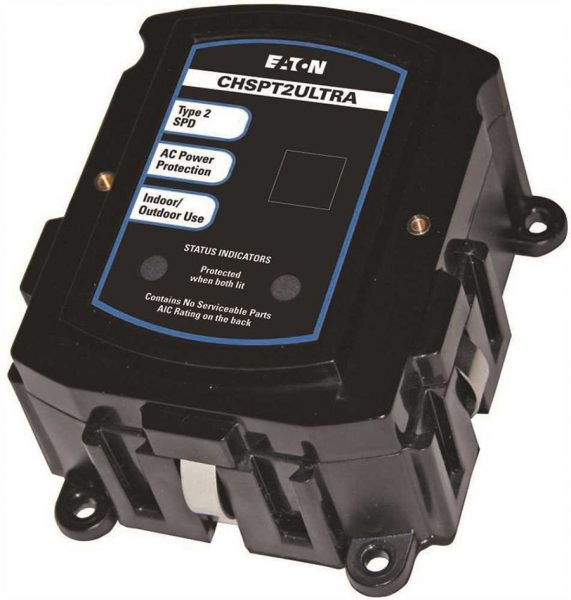 At this price point, this protector is worth the money. With a rating of 20,000 amp, it's about enough to protect an average household from power surges. The unit has two LED lights to indicate status and can be used inside and outside.
Pros: Great quality; LED showing status; quick connect; indoor/outdoor.
Cons: Not for amateurs; needs extra compatible breaker; short wires.
Square D HOM250PSPD Homeline Plug-On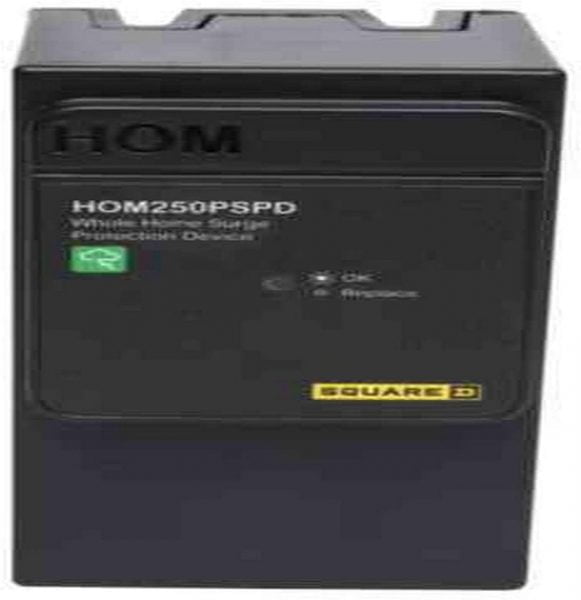 If a compact surge protector for a Homeline panel is what you're looking for, then this is a great option. It's a plug-on that doesn't need extra wiring. The unit also has LEDs to indicate status however it might break easily if you're not experienced with it. It has a surge protection rating of 50,000 amps which is a lot.
Pros: LED indicators; no wires needed; compact; Homeline compatible panels only.
Cons: Too tall; breaks easily if you're not careful.
Small Surge Protector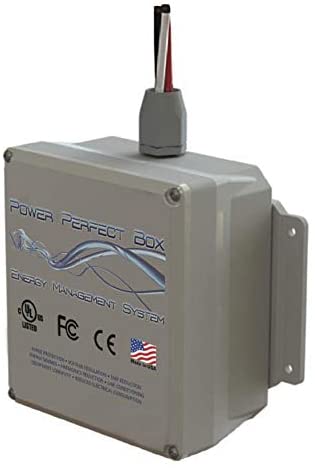 It's an actual electricity filter. A really expensive surge protector that can only be installed by a professional especially because it doesn't have an LED indicator to show status. It reduces electric consumption thus reducing the bill, safety for the environment as it reduces the electromagnetic field to provide clean energy.
Pros: Provides clean energy; reduces electric consumption; reduces EMF; voltage regulation.
Cons: Really expensive; for professionals to install only; no LED indicators.
Square D by Schneider Electric QO250PSPD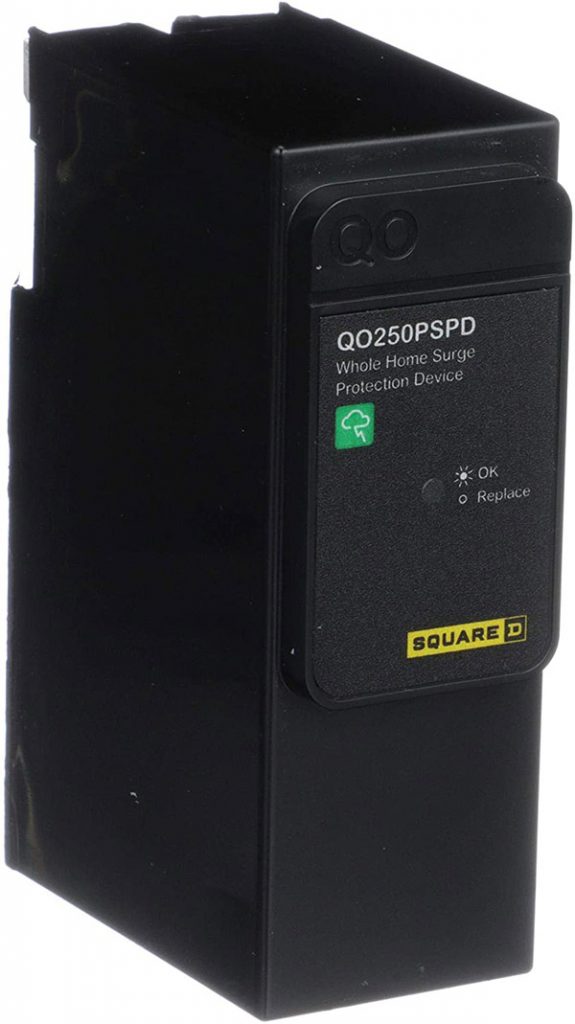 This protector is for QO panels. The rating is 50kA. The price though is a bit higher compared to other surge protectors.
Pros: LED status indicators; no wiring needed; compact; easy to install; 50k amp rating.
Cons: Not quality materials; QO compatable panels only.
HEPD80 Protector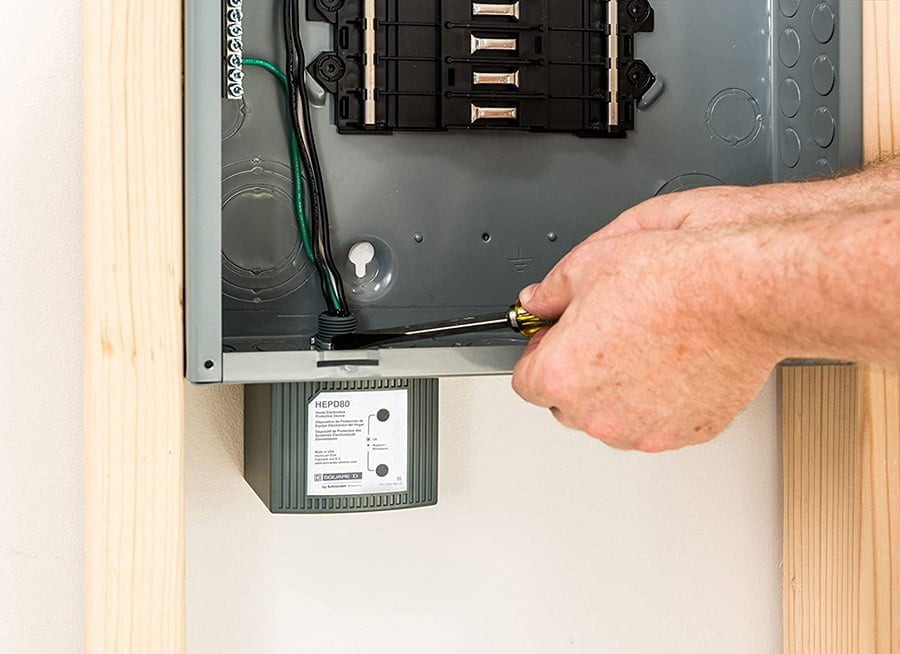 The wires are stiffed on this surge protector making it a bit difficult to install and it's actually smaller than it looks. However, it has one of the highest surge protection rating (80,000 amp) and can be used inside and outside the house. It is worth the price.
Pros: LED indicator; outdoor/indoor use; affordable; high rating surge protection; compact;
Cons: Stiff wires; need extra breaker; smaller than it looks;.
Siemens FS140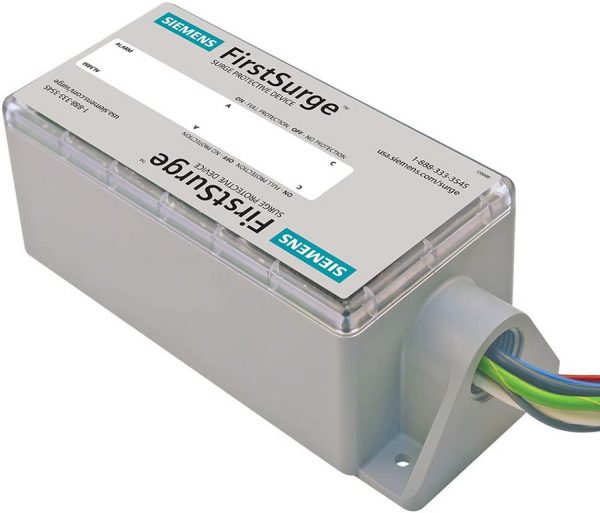 This is our editor's choice as the best whole house surge protector. The reason? You don't need much from the device except that it did the job. And as this model is really powerful and still inexpensive, it gets our thumbs up.
The most powerful suppressor on the list (140kA protection rating). This unit needs protection when using outside. With level of protection, it keeps safe not just your power line but your sensitive electronic devices during surges as well. It's easy to install and has an alarm and LED indicators to show diagnosis.
Pros: Power, cable, and phone system protection; alarm; LED indicators; easy to install;.
Cons: Pricey; not durable; not suitable for outside.
Surge Protector Breaker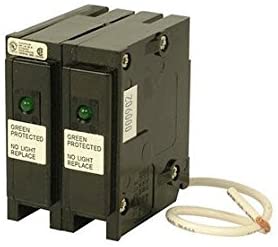 This affordable breaker is installed in as fast as 5 minutes and doesn't require a double pole circuit breaker saving you time and money. It has a lacking design, though, as it sometimes doesn't fit into the panel wasting 1 or 2 spaces.
Pros: Quick to install; affordable; doesn't require double pole circuit breaker; saves time and money; LED indicator.
Cons: Not applicable to other types of breaker box; no way to test suppression levels; lacking design.
Liked this article? Here's what you can read next:
---
Disclosure: As an Amazon Associate we earn from qualifying purchases.