Last updated on January 12, 2021
Does your flat-screen TV shake your chair? Probably not. That's where the best speaker for TV comes in. You'll know it works when you start hearing sounds you never heard before.
Which one is the BEST, though? Our choice: Sonos Playbar
You know your flat-screen is flat when you get the sound that is as exciting as a math class (unless you loved math in school). It's BORING!
That was my exact feeling when I brought my new TV home. It was big, the picture was excellent. But the sound… it was like a pocket radio trying to do the best AC/DC impression. It was pathetic.
I immediately hooked up my computer speakers to stop my ears from bleeding. It was much better, but now I had a mess of cables around the TV and it's just not what I signed up for when shelling out a few thou for a new flat-screen.
Enter the soundbar. It's the solution to all your TV sound woes. The guy who invented it should get a medal for this (he probably had). One thing left is to choose the best one.
The price is our first consideration (isn't it always). And when it comes to speakers, there's always the correlation between the quality of sound and the price — you get what you pay for. And we have different options on the list for every pocket.
How about popular brands? We love JBL for their quality, but in this case, they didn't quite live up to it in a reasonable price range.
The features? You want more of it. 4K is the standard (it's a given), HDMI connection — scratch that – you need wireless (though bear in mind cables do produce a higher quality). It's a trade-off between design and function.
Talking smart? You need it to connect to your Alexa. As you'll see in a moment, the best speakers for the TV bundle up all the useful features.
One last note before we take off, our shopping links come with a commission attached, but no extra cost to you. So we might get paid to better serve you.
What's Inside?
Sonos Playbar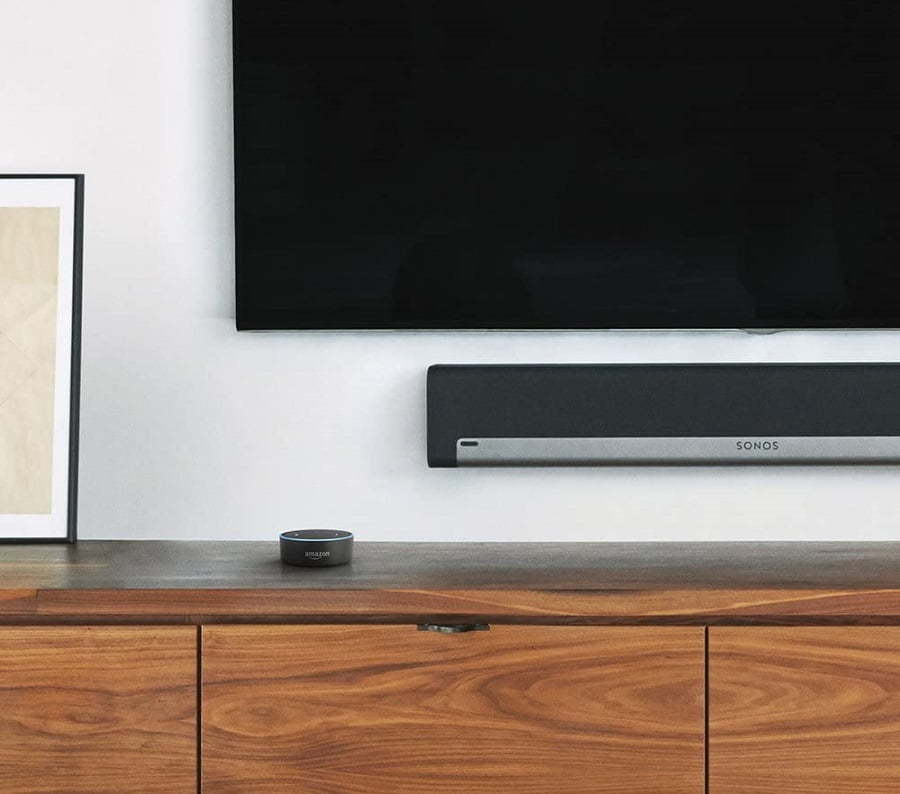 It isn't the most affordable option but you're looking for the best, aren't you? Sonos is the best.
The build and performance of Sonos soundbars are outstanding. The fact that you can power your iPad or iPhone is a great bonus too. Without running wires, you can add surround rear and sub speakers. You only need electricity.
It's so cool to play music by taping it. The audio generated by these speakers brings the movie to life while watching films. The speaker offers strong bass, but it doesn't shake your space or your chair. That's why we would suggest that you take the Sonos subwoofer. Although the Sonos soundbar sounds great on its own, you can triple the power of sound with it.
Boomaker Soundbar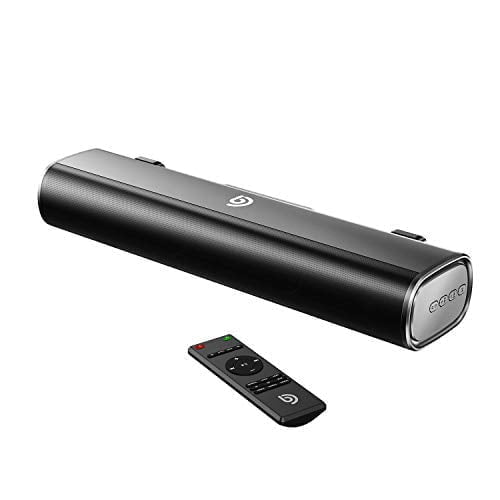 It is very flexible at just 16 inches with a maximum volume of 32, 2.0 channels, optical, USB, AUX, and Bluetooth link sources. Hook it up, and it sounds amazing, be it your TV, iPhone, or computer. You can conveniently take it and use it everywhere because it is so lightweight. You can use it in your office, bedroom, and even in your garage. It's a decent low-budget option.
Toatronics Soundbar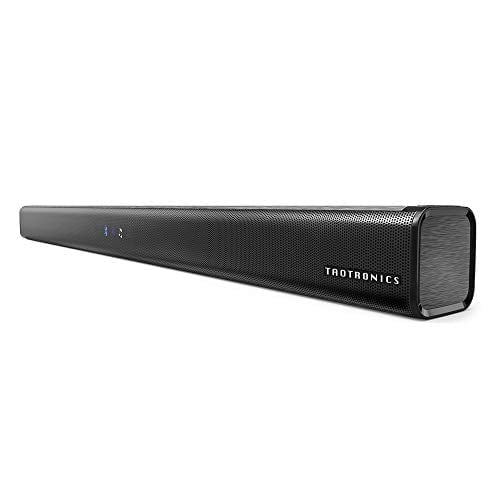 Put this soundbar in your living room with any bigger television (works great to correct the problem where the sound of the TV shoots from behind to the sides, instead of forwarding). The sound blasts forward (obviously), but it also engulfs you for a surround sound experience. You wouldn't expect this effect from a soundbar, but it does that.
The soundbar is made of wood, which makes this sound very pleasant. It doesn't sound at all cheap. You have three options to choose between music, games, and movies, depending on what you are listening to, and this speaker will adapt to give you a better experience. It makes every movement seamless, and even though there is a ton of bass, it doesn't always sound muddy. The highs also do not sound screechy.
It is also quick to set up. Even if you aren't a tech genius, you'll be able to set up the soundbar and connect your TV in about 10 minutes through Bluetooth. There are only three cables to link, so it normally takes less than five minutes to set up. You can even fit the soundbar that contains the parts that are fitted into the wall.
Amplifier TV Speaker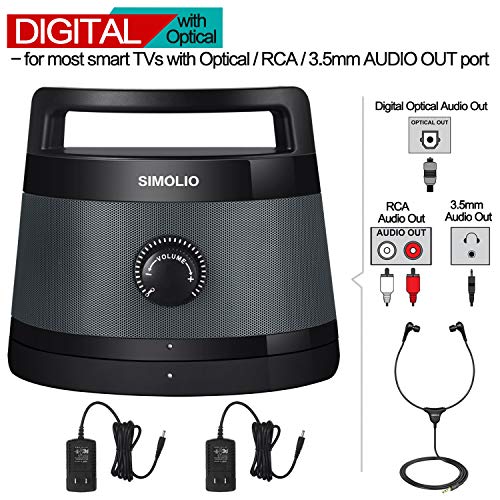 This is a wonderful gadget that helps everyone in the room listen to the television regularly and listen to the audio at a volume that is amplified for those with hearing issues.
First off, the speaker has an optical audio connection, which is the only plug to work on your TV. Secondly, the speaker features a second AC charger that can be used in a different position than on the speaker's base. This little detail is brilliant and encourages the positioning of the speaker and the base. Finally, a pair of headphones can be used with the speaker. Overall, this product is excellent and contains all that is essential.
Wireless Bluetooth TV Speaker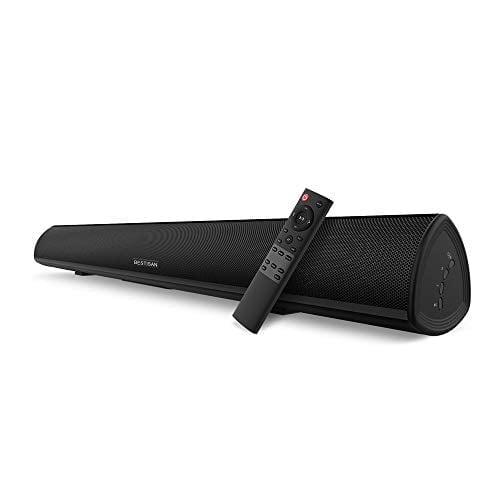 This soundbar will even get your children excited. It sounds pretty! You'll be surprised at the numerous tiny sounds in the background that you never caught before — the soundbar makes them crystal clear. If you're looking for a soundbar for your TV, try it. You can return it any time, but you're not going to. It's a great portable option.
Small TV Speaker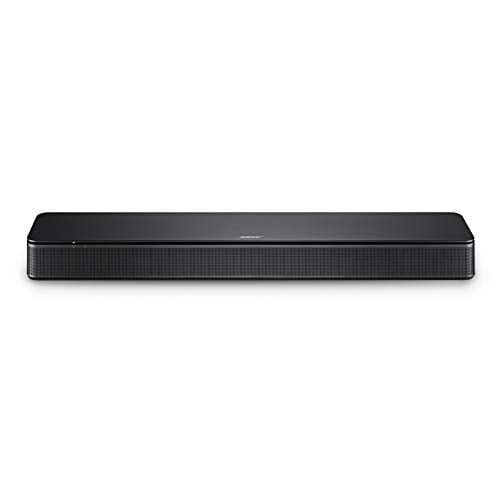 Small delivers. Nice upgrade from TV speakers! As long as you understand the intent of this speaker, it meets expectations. At this price point, a speaker offers you improved audio by offering bass and clarity. It's not a soundbar that blows your mind in movies. That's why they don't advertise it as a speaker. No speaker under $300 will deliver high-quality audio for movies.
Vocals over TV speakers are greatly improved. This speaker offers great sound spectrum power. It's even better if the clarity feature is on.
The configuration is simple. Lights can be difficult to understand, but watching Bose's installation video on YouTube makes it much easier.
Polk Audio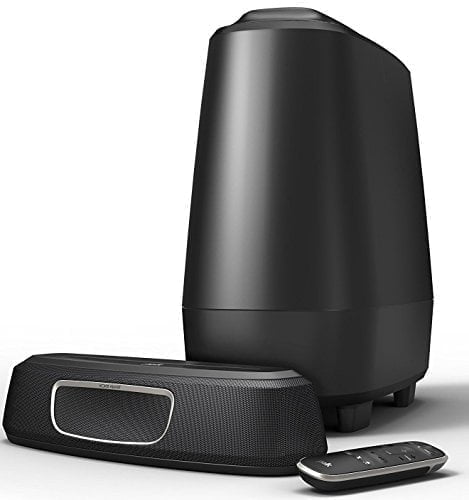 You won't regret getting this if it's within your budget. This is without a doubt one of the finest soundbars we've ever seen. It blasts away even more large soundbars, which cost a lot more. highs, mid-range, and bass are all reproduced correctly with great separation. It gets louder than needed with no distortion at all. Not much bad to say about this speaker.
Dolby Atmos Soundbar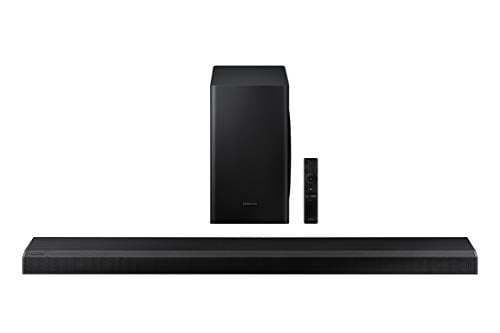 The system works well enough including the processing of Atmos. This won't be a total theater experience but it does a near perfect job. If you link the bar to the TV, please be sure to turn Freesync off as there might be some problems. You do get 4K, HDR game enhancer, just no Freesync. Other than that, the soundbar is all flawless. Consider upgrading the rear speaker kit to finish off the experience.
Home Theater Speakers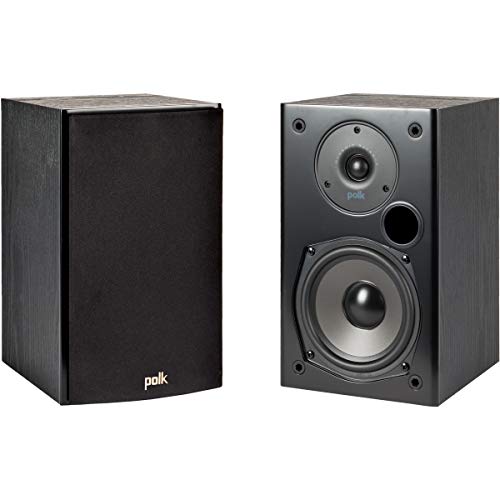 These speakers create a wonderful sound because of their relatively small size. Perfect to replace huge "old school" floor speakers that you can barely raise. The weight is about 20 pounds a piece and can be lifted by anybody.
JBL Soundbar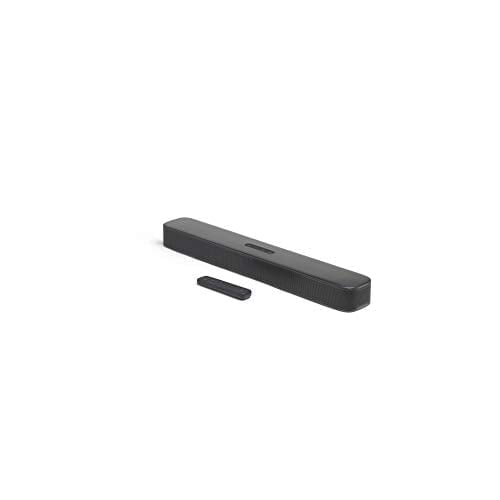 This soundbar is not the $600 to $700 range but the price isn't too bad. The sound bar with an optical cable works far better. The sound with HDMI isn't that nice. But moving to an optical cable, the sound proves to be much better. However, if you're looking for something small that shakes your house this might not be your choice.
Liked this article? Here's what you can read next:
---
Disclosure: As an Amazon Associate we earn from qualifying purchases.