Last updated on January 5, 2023
Here are the top five best soy candle brands for your next relaxing aroma therapy. These are all natural scented candles. Read on!
Good food, dinner with family, a table glowing with candles is the best kind of relaxing therapy. But, the relaxing environment also depends upon the type of candle. There are different types of candle wax; paraffin, beeswax, palm wax, soy wax, etc. 
However, natural candles are made out of soy wax. The history of soy wax also explains that; it came into being an alternative for paraffin wax. Soy wax candles are always a good idea with no residue, just a pleasing scent, and a healthy environment.
The best part about soy candles; they are 100% organic and extracted after the hydrogenation of soybeans. Moreover, soy candles are non-toxic, produce an insignificant amount of soot, and do not release any carcinogens. Not to mention, soy wax burns 50% longer than paraffin wax.
Wax and Wick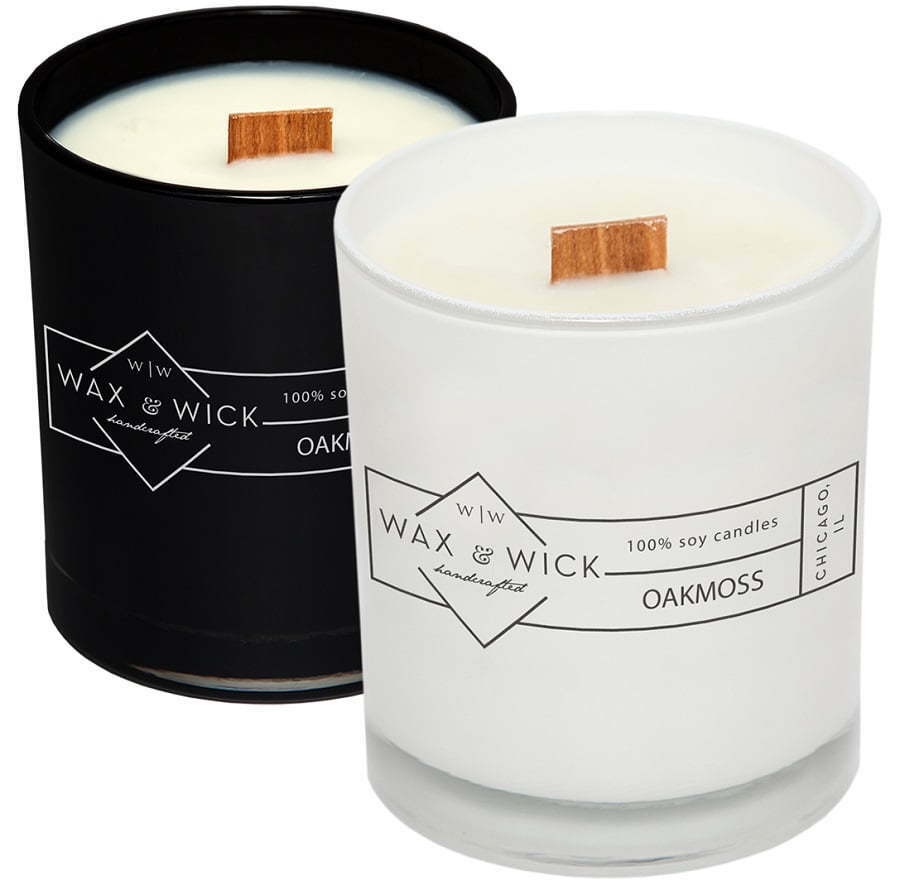 Soy Candles by Wax and Wick are a perfect choice, especially for practicing a vegan lifestyle. Also, the candles by this brand are made out of 100% organic soy oil.
An essential reason for choosing wax and wick is because, no soot, no residue. You do not need to think about the walls getting damaged due to the candles.
The soy wax and wood wicks are a perfect combination; safe to use and a natural alternative for bees and paraffin wax. Candles by wax and wick are biodegradable and can serve as a classic addition to your home decor.
LA JOLIE MUSE
Candles by LA JOLIE MUSE allows you to go on a pleasant and therapeutic journey. Candles made out of renewable wax offer a clean, even, and hassle-free burn. The delicate vessel filters add an aesthetic touch. The candle's flame casts a diffused glow, which looks exquisite.
Maison Louis Marie
Next on our list is soy candles by Maison Louis Marie. Each candle from their store is made from a soy wax blend, scented with delicate floral fragrances. The candle's structure is real simple, wax poured into a simple aesthetic glass jar and finished with a cotton wick.
Candles by Benevolence
Candles by Benevolence are made out of 100% natural soy wax. Moreover, the wick of the candles is of redwood and offers a slow, long-lasting burn. Our favorite candle from this brand is eucalyptus, as it promotes relaxation and more restful sleep.
Winecraft
The last on our list are candles by winecraft. This particular soy candle brand is exceptionally different from other brands. The jar of the candle is also different; a very masculine tin-packed jar. Moreover, the hand-poured 100% soy premium candles are inspired by different flavors of wine such as Cabernet, Chardonnay, Grigio, etc. The candle produces a crackling sound as it burns as the wick is made out of wood.
We have dedicated the above list to the top 5 soy candle brands. However, we encourage that no matter what brand you choose, make sure that you read the labels at the back. Moreover, regardless of the type you choose, keep your candle in a well-ventilated area and trim the wick to prevent them from creating smoke.
Recap
Liked this article? Here's what you can read next: