Last updated on July 30, 2020
Looking for the best sander for cabinets? Whether it's for finishing wood of a new project or refinishing old cabinets there's only one answer. Here it is and here's how we've come up with it.
► Our top choice: Makita BO5041 Random Orbital Sander
The answer to what type of sander is the best for cabinets is of course the random orbital sander. But that's not all, there are a few other criteria that a tool has to tick in order to be the best-fitting for this kind of project. Here's what we looked at:
Random orbital sander prevents swirl marks on wood that's why it's ideal for finishing cabinets. It's also aggressive enough to prepare the surface for painting or clear finishing.
Although other types can be used as well, including finishing sanders with half or quarter sheet sanders, the compact size is a must. Cabinet doors may have the detail that can only be accessed by a small sander.
The choice of attachments of detail sanders is great for a project like this.
As you work with cabinets in confined areas dust collection is also a great feature to have.
So as we've chosen the best sander for this pick, you can clearly see the path we went through (and products we've chosen). You can see them here in case you think you would have made a different choice.
Also note that we may be compensated for purchases through our links (we always mark them with #ad). This means there's not extra cost to you and we consider all products equally.
Without further ado, here's the best sander for cabinets and other picks.
What's Inside?
Best Random Orbital Sander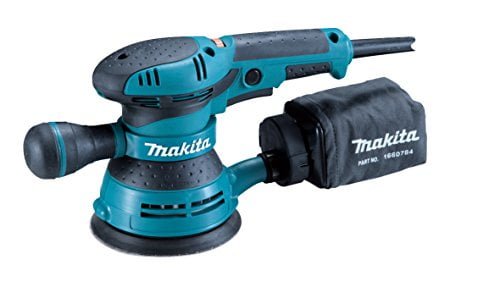 This is our #1 pick as the best sander for cabinets. Makita's power tools have never disappointed us in our DIY projects.
We've established that it has to be a random orbital sander. We've picked this because it works well in confined areas, it has a comfortable pistol grip and an important dust collection for cabinet projects.
Best Palm Sander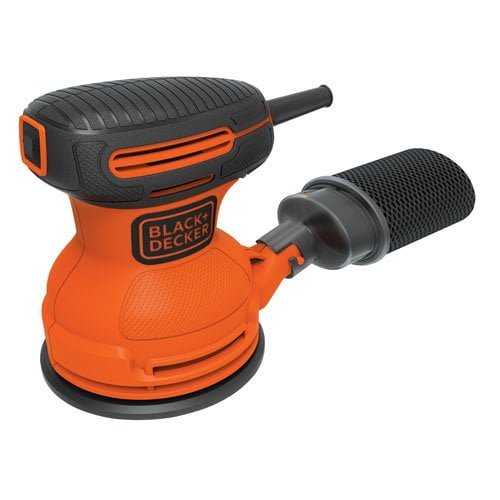 Why it's our choice? It's small enough to reach confined areas, has dust collection, and it's random orbit.
Best Detail Sander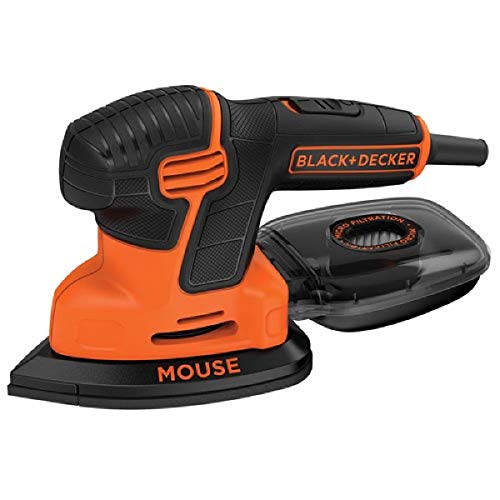 This is our choice because of it's compact size and a useful finger attachment for detailing.
Electric Hand Sander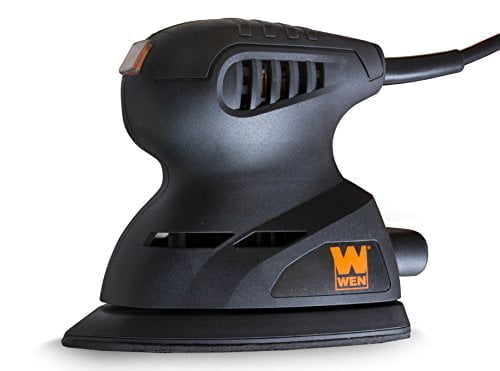 Why? Mainly because it's small and lightweight.
Best Sander for Wood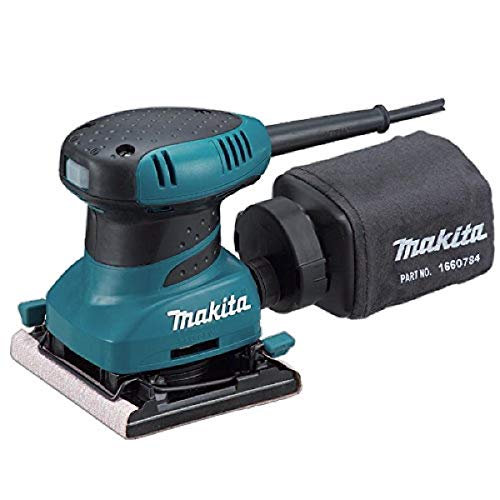 We've picked this because it's a great finishing sander for wood.
Half Sheet Sander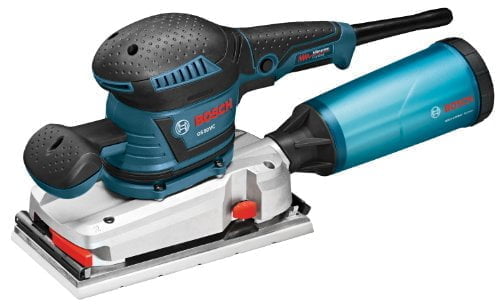 The reason? It's not as aggressive, works great for large areas, and has variable speed for different finishing needs.
Finishing Sander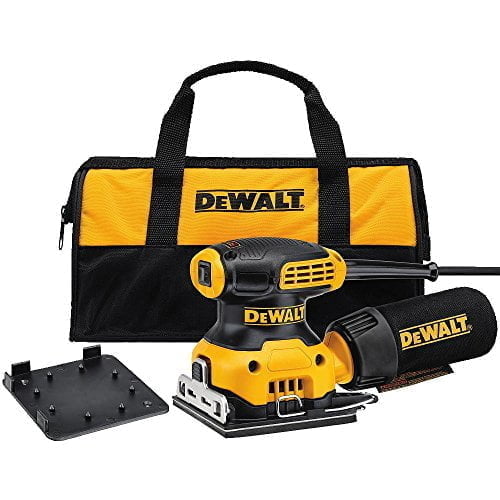 Why it's our pick? The easy changing sandpaper is great although its vacuum hose is not standard.
Paint Sander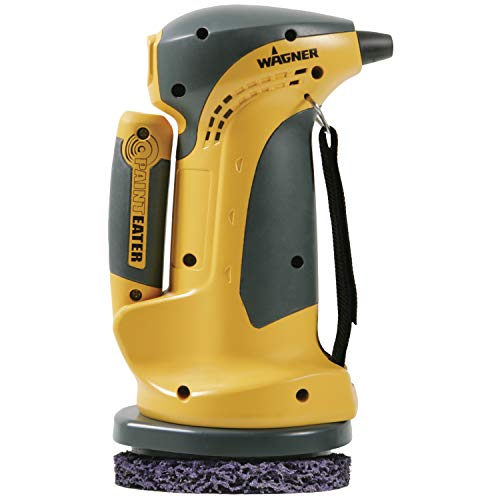 The reason? For paint removal, it's a decent power scraper and sander.
Small Sander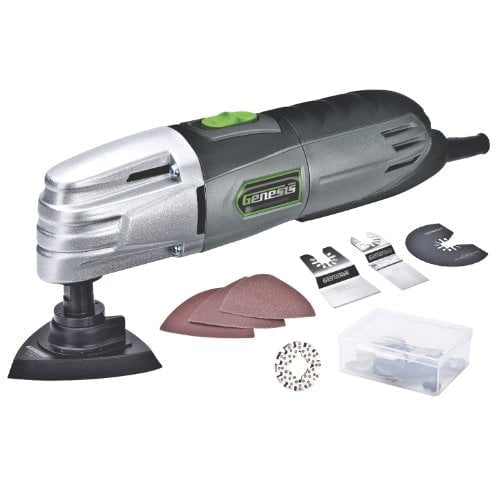 Why? It's great for small projects.
Orbital Sander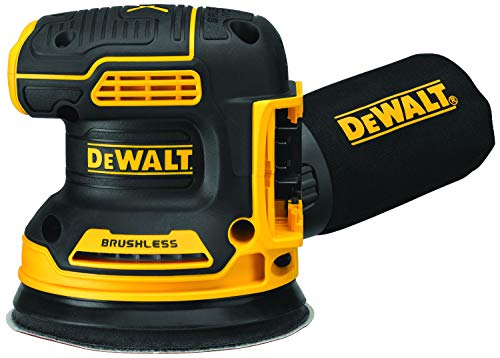 We've picked this because of the cordless design, it's random orbital, and it's a good all around option for beginners.
Liked this article? Here's what you can read next:
---
Disclosure: As an Amazon Associate we earn from qualifying purchases.