Last updated on March 15, 2021
If you need extra help with cleaning your floors, look no further as we've got the best hardwood floor cleaning machines rounded up. Read on!
Let's face it, floors are hard to maintain as it always get dirty, spilled on, catches dirt and so on. It needs almost everyday cleaning to avoid damages that could cost more for repairs.
And that's where hardwood floor cleaning machines come in. They're handy, easy to set up, and can get the job as long as you know what you're looking for.
So before buying one, let's take a look at some of the things to deal with before buying one.
Features to look at:
Flexibility as some cleaners doesn't only clean hardwood floors, they can also clean mattresses, appliances, grouts, etc.
Extra features because some have liquid spray and some even have LED light.
Chemical usage, there are some hardwood cleaners who have a steam feature so you can clean without using chemicals.
Ease of use because some are intended for heavy-duty cleaning that is not suitable for women or older people.
Problems you might encounter:
Power source because some that uses battery doesn't last very long and some have short cords.
Heats up easily especially cleaners that need to plug in.
Durability, you might want to avoid washers that doesn't last long especially if you're going to use it everyday.
So here's our round-up. Please be aware that as an affiliate site we might get a commission for your purchases (#ad). This comes at no extra cost to you and helps us run our site.
Which one of these will be you little helper around the house?
What's Inside?
Electric Mop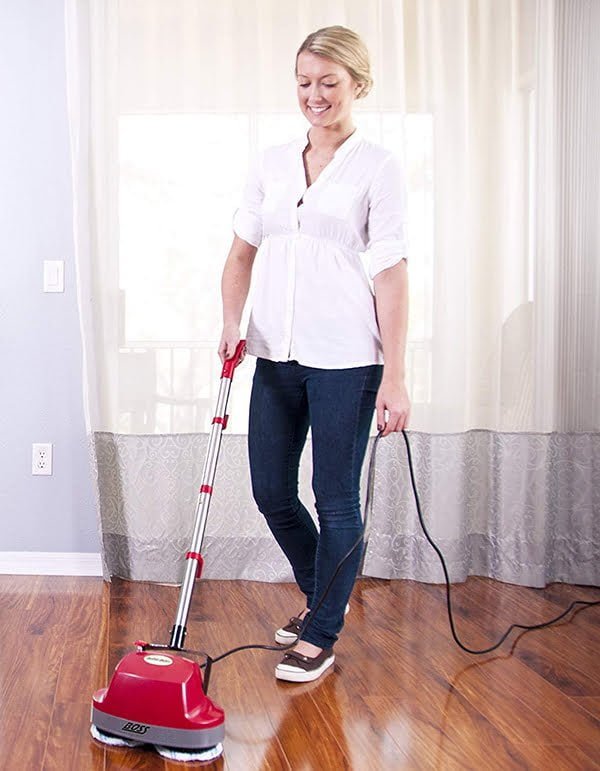 This hardwood cleaner is best suited for moms as it is lightweight and can be used by almost everyone. It doesn't just clean the floors but carpets and tiles as well. Although you need to handle it with care as it is not durable. Easy to assemble and needs a small space to store.
Pros: Lightweight; easy to use; can clean carpet and tiles; easy to assemble; compact.
Cons: Not good for polishing floors; noisy; not durable; no on/off button.
Bissell Hard Floor Cleaner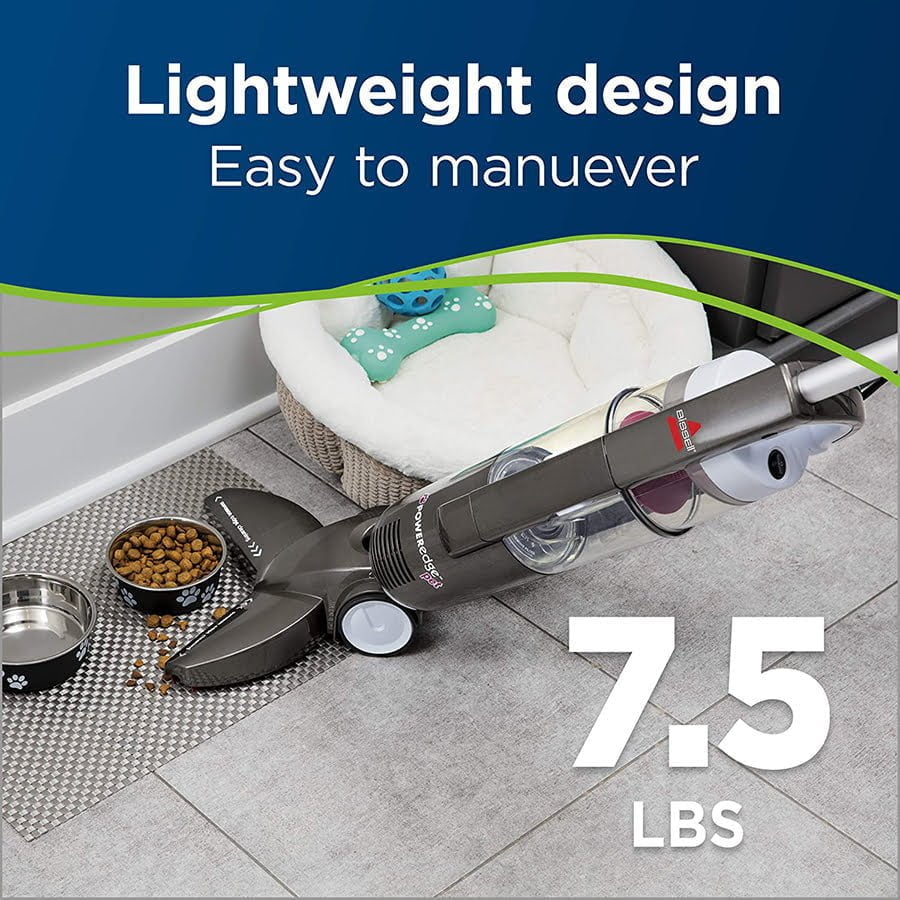 This vacuum has an incredibly unique design with squeegees for easy cleaning even around the edges and can also clean pet hairs in a breeze. It won't scare your pets because it's not loud but it gets clogged easily and needs everyday maintenance.
Pros: Unique design; safe cleaning; bag less technology; best for pet hairs; not noisy.
Cons: Not for rugs; hard to unclog; needs maintenance.
Hardwood Floor Buffer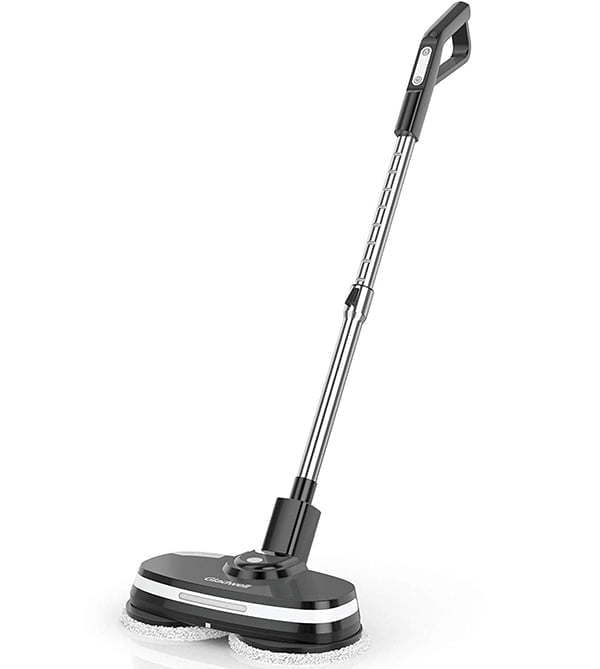 It may be expensive and heavier than other cleaners but it's all worth it because of the many features it can do. It's battery powered so you don't need to plug it in, has LED light and can spray liquid cleaners on the surface plus mopping to waxing all in just a touch of a button.
Pros: Works on all surfaces; versatile; cordless; LED light; spray technology; compact; easy to use; quiet.
Cons: Heavier than others; expensive; battery not long lasting.
Floor Scrubbing Machine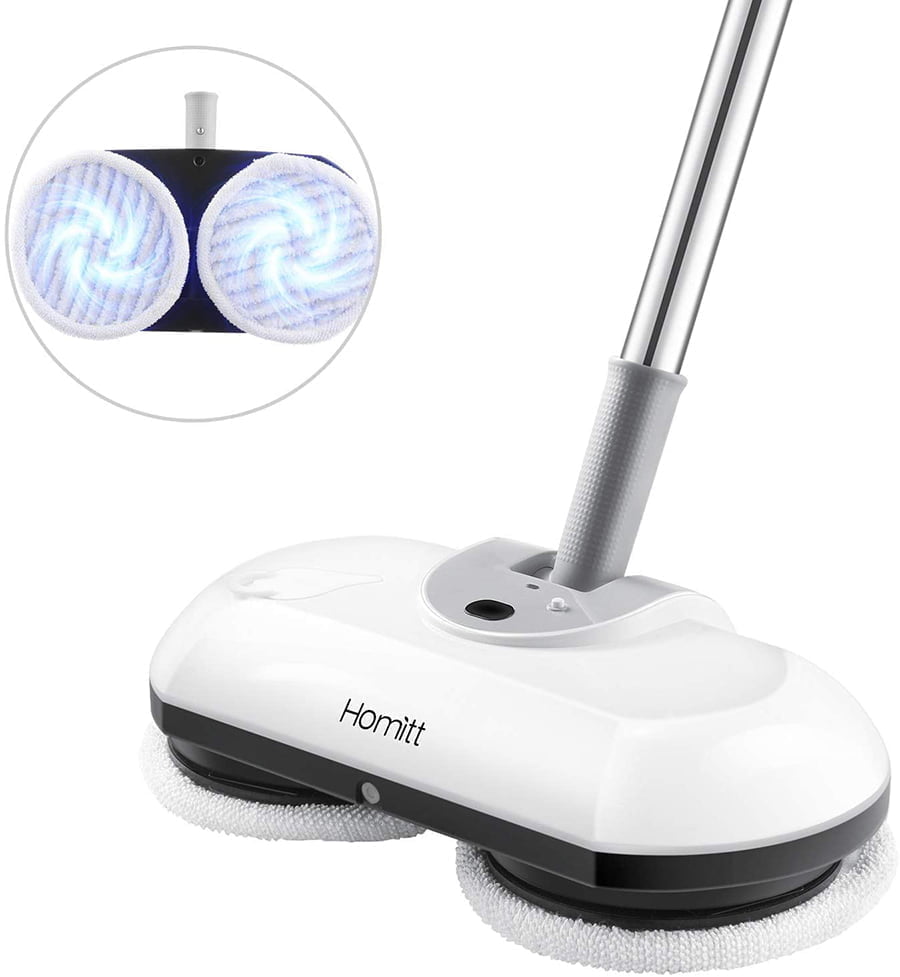 With this hardwood cleaner, no more extra cleaning tools are needed because of its spray function and reusable pads. It's really light that even old people can carry them without hassle plus it's wireless. The battery doesn't last too long though so you might have to charge it after using.
Pros: Wireless; really lightweight; spray function; adjustable length; reusable pads.
Cons: Needs extra care; not efficient to use; battery doesn't last long.
Hardwood Floor Steam Cleaner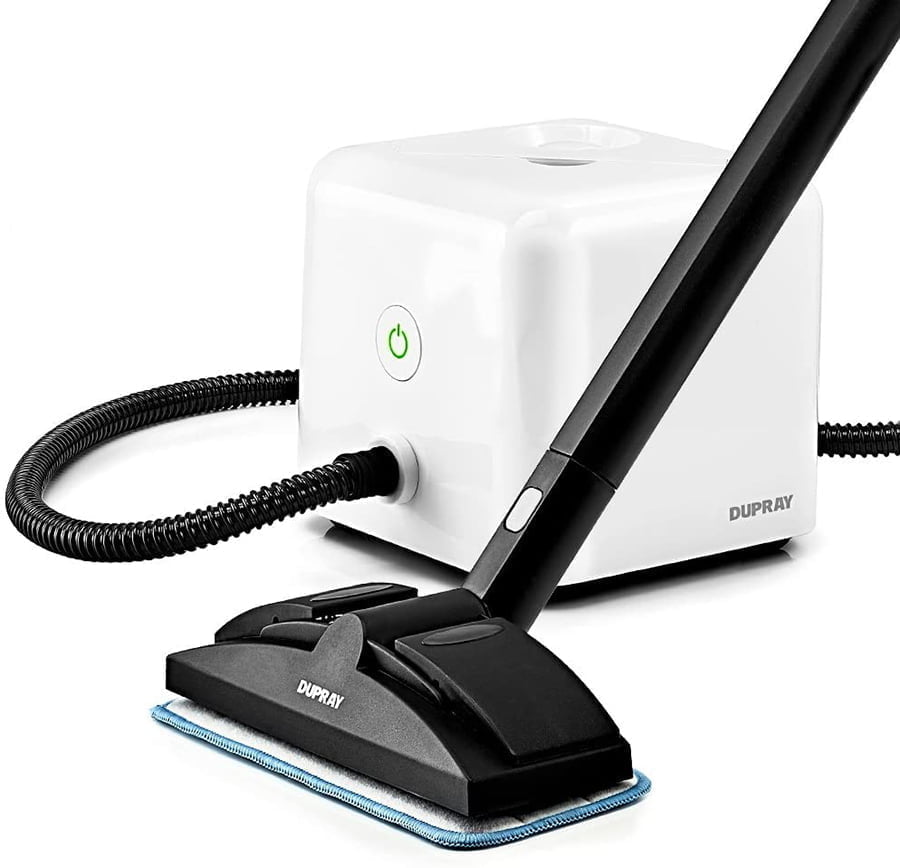 This unit is multipurpose in every sense of the word. It just doesn't clean hardwood floors, it can also clean mattresses, gout, furniture, kitchen appliances, and so on as it kills bacteria because of its high steam technology. It does take time to refill the water though.
Pros: Efficient cleaning; multipurpose; produce steam; chemical-free cleaning; rolling wheels.
Cons: Takes time to refill water; always need to push button; handle not long enough.
Spray Mop
With a head bigger than others, this mop for hardwood floors is really efficient to use especially in wider areas. It also has rubber corners to protect your furniture from scratches and has a secondary grip for a stronger mop. The container bottle is made of plastic so it may cause leaks.
Pros: Efficient; rubber corners; secondary grip; reusable microfiber pad; easy to assemble.
Cons: Bottle might leak; not long lasting; takes more space than others.
Power Mop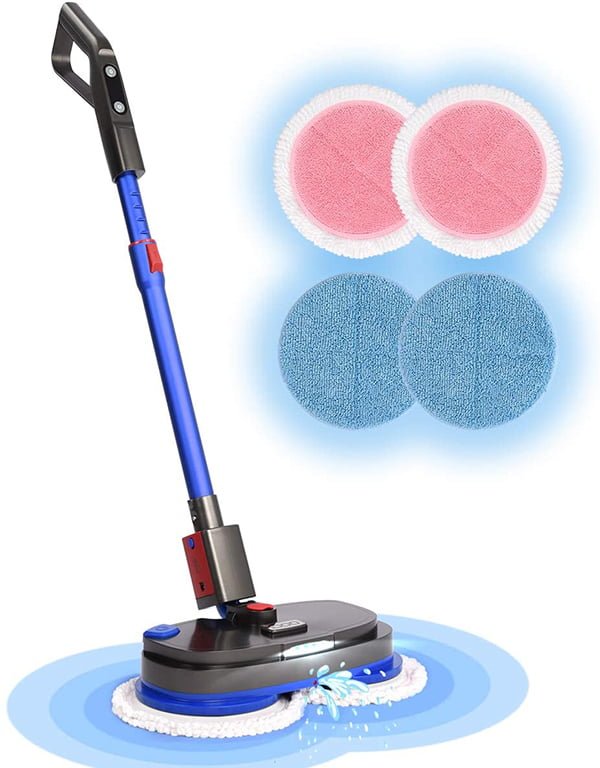 One great feature of this mop is the detachable battery so you can charge one while still using the cleaner but the batteries doesn't last very long. You kind of need effort to use it as its hard to control. It's quiet, has a headlight to clean dark places as well as liquid spray.
Pros: Cordless; LED headlight; liquid spray; quiet; detachable battery.
Cons: Hard to control; battery not long lasting; not for wider areas.
Shark Wood and Hard Floor Cleaner
Steam is the selling point of this hardwood cleaner. You can control it however you want because of its intelligent control plus it has a steam blaster that you can spray and avoid using harmful chemicals. It heats up quickly though probably because it needs to be plugged in upon using.
Pros: Intelligent steam control; touch free technology; steam blaster.
Cons: Heats up quickly; takes time to assemble; noisy; needs to be plugged in.
Hoover Floor Scrubber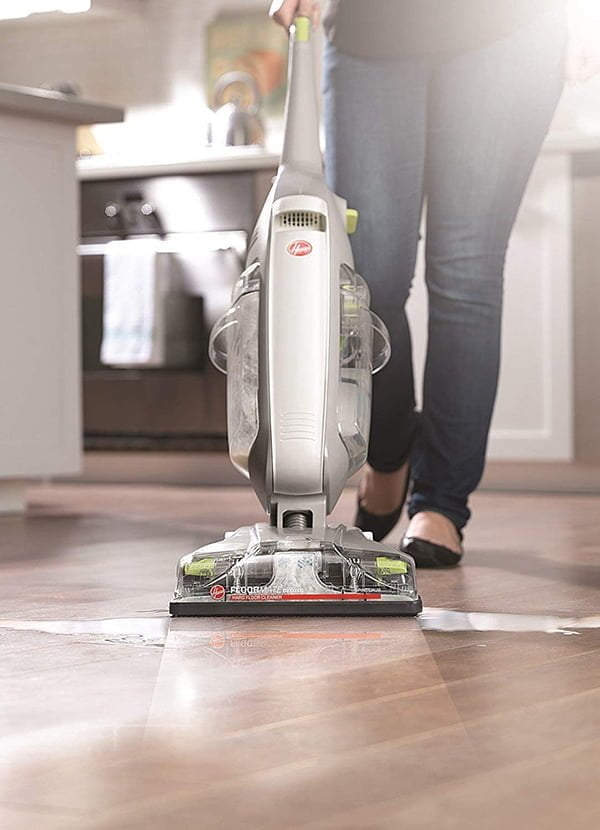 This hardwood floors cleaner can clean your floor and dry it up all in one motion for time-saving cleaning. It has 2 containers to separate clean and dirty water and the brushes are interchangeable for versatility. You might want to be really extra careful with it especially the motor as it can get rust.
Pros: Can wash and dry floors; dual container; 1 touch control; interchangeable brushes.
Cons: Heavy; not durable; motor might easily get rust.
Oreck Floor Scrubber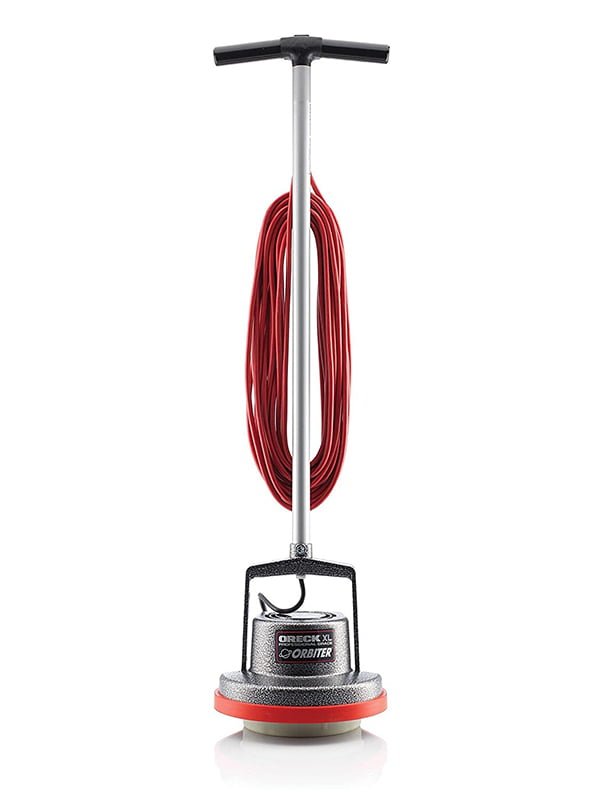 This cleaner is built for heavy-duty purposes as it has the power to clean almost any type of floor. It's also easy to move around plus it has a 50-foot power cord so you don't have to switch plugs when using it. It does make a weird noise that might be unpleasant to others and it might smoke due to overuse.
Pros: 50-foot power cord; clean almost any type of surface; heavy-duty cleaning; easy to navigate.
Cons: Smokes and heat easily; not durable; noisy.
Liked this article? Here's what you can read next:
---
Disclosure: As an Amazon Associate we earn from qualifying purchases.