Last updated on September 23, 2020
If you need to put two pieces of particle board in your project the need for the best glue for it is essential. We've picked the best glue for particle board currently available (2020).
► Our top choice: Gorilla Wood Glue
Gluing pieces of particle board is actually an easy process and most wood adhesives work well enough. In fact, the requirements for it are even lower than gluing wood boards. Particle board is not waterproof so you're not looking for that in a glue either. For this reason, most glues will work. Still, which one is the best?
One important thing in mind is the distinction between gluing boards face to face (which is usually melamine) and edge to face. The edges of the particle board are very porous so the glue has to deal with that.
Also, it is important for the adhesive to be clear (not colored) to avoid issues.
We've laid down our entire timeline of choosing glues for particle board so you can see our top choices. But in the end, it has come down to three options – Gorilla, Titebond, or Carpenter's glue. And since all of these options are good enough, it comes down to the pricing.
Here we go. Please note that we get paid for purchases made through our links that are marked #ad (no expense to you.)
What's Inside?
Best Glue for Wood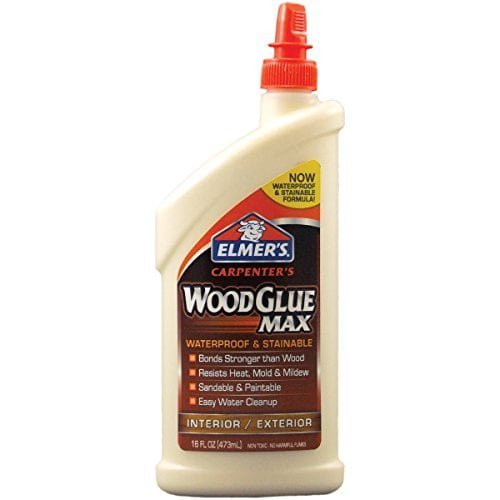 We've chosen this because it's strong on porous materials, it's non toxic, and resists mold as a bonus. However, it's on this list only because it's glue other than the popular Gorilla or Titebond options.
Melamine Glue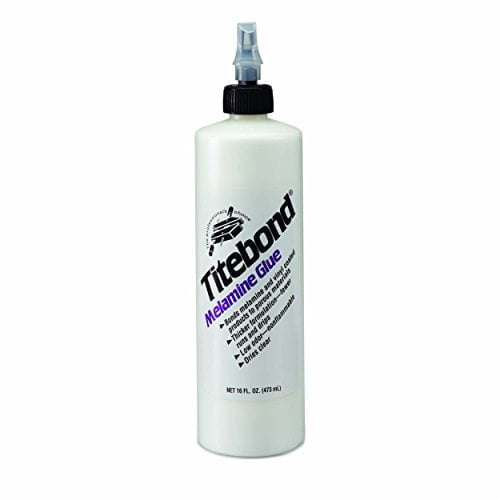 Why? Because it glues particle board edge to Melamine well (which is one of the keys we set out in the beginning of our quest).
Contact Glue
Why? It's an all-purpose clear adhesive.
MDF Glue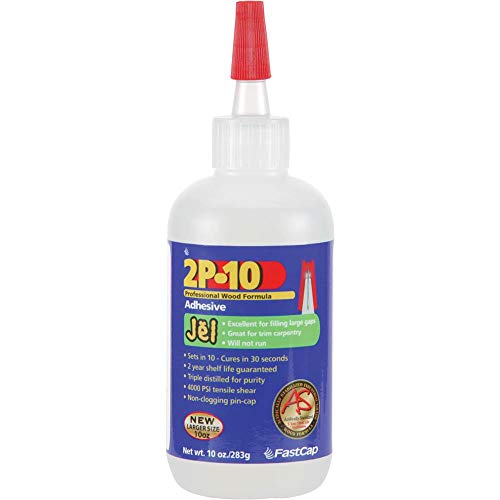 Why have we picked this? Because it dries within seconds.
Gorilla Wood Glue

This is our pick for the best glue for particle board. The reason? It's one of the most common recommendations among professionals and hobbyists alike. And it lives up to the promise whether it's gluing boards face to face or edge to face, providing a strong bond. It's also cheap.
Wood Glue Syringe

Why have we picked this? Easy application and strong bond.
Super Glue for Wood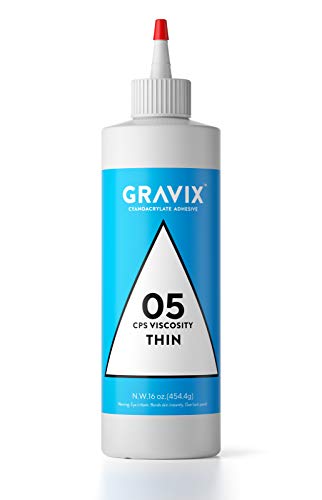 This was our choice because it settles in 25 seconds.
Titebond Melamine Glue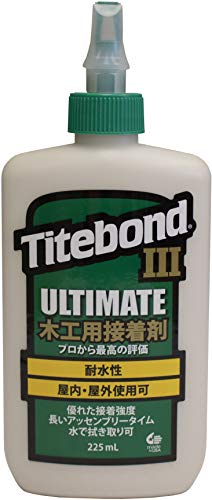 We've chosen this because Titebond has been the go-to glue for at least two decades. The bond is super solid, it's water proof, and food safe. It might actually even be an overkill for particle board.
Clear Wood Glue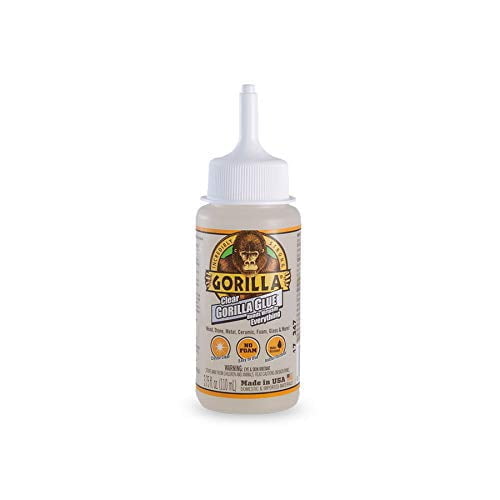 Why have we picked this? It's crystal clear.
E6000 Glue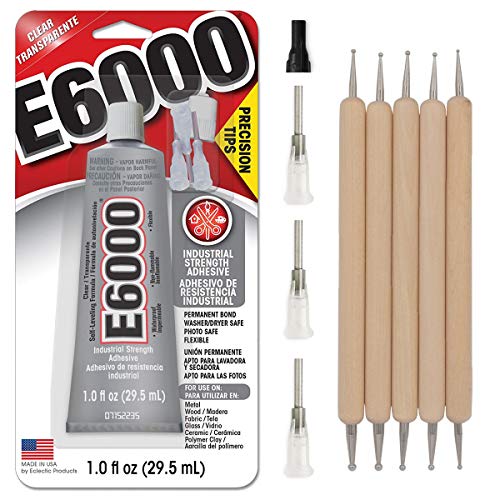 Why have we picked this? Industrial strength for the bond. But you probably won't need it for particle board.
Liked this article? Here's what you can read next:
---
Disclosure: As an Amazon Associate we earn from qualifying purchases.