Last Updated on
Stuck with a boring kitchen design? Time to upgrade! Here's an 8-step on how to take your kitchen from drab to fab. Read on!
You may be noticing luxurious, trendy and cool kitchens everywhere you go lately. When you visit a friend's home, you might spend an inordinate amount of time in the kitchen, asking questions about the cabinets. You might always drift to the kitchen appliance or decor sections anytime you visit the hardware store.
If this is the case, you may have kitchen-envy. But it's ok – there is a solution. The following guide is designed to provide some ideas for your new kitchen for newbies. Some will involve steps you can take on your own, while others might be better off in the hands of professionals. Either way, taking all or some of the following steps can greatly improve your kitchen.
What's Inside?
Make a Plan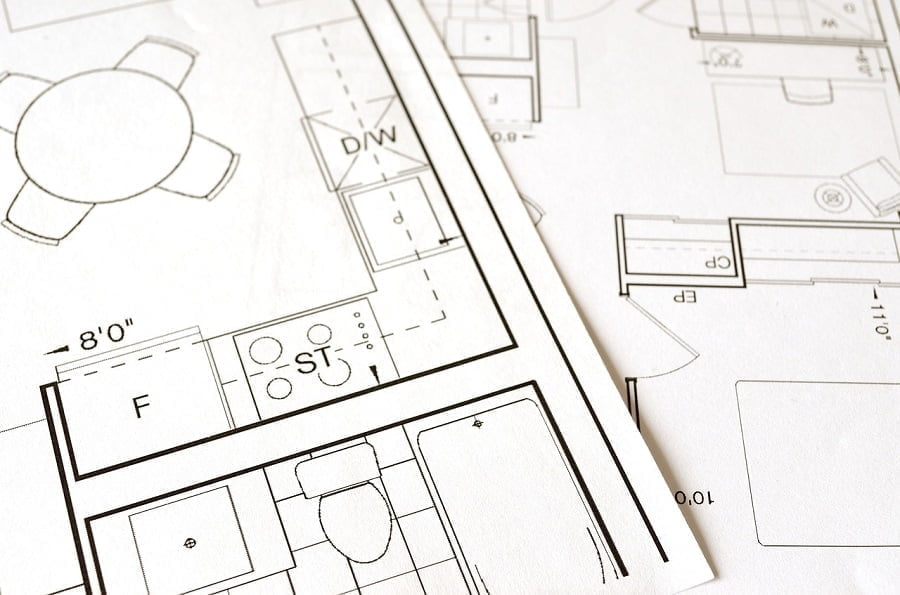 Your plan will obviously depend largely upon what you specifically want to achieve with the remodel, so develop your goals first. Once you have a good picture of your goals, start creating a plan with the following steps:
Decide if you need a general contractor. If so, start making calls and gathering more information.
Draw a sketch of the design you have in mind or hire a designer to draw it to scale.
If possible, order appliances, cabinets, flooring, countertops, fixtures, tiles, faucet and anything else you will need in advance.
If necessary, obtain building permits and familiarize yourself with the relevant building codes.
Determine which professionals you will need (plumbers, electricians, painters, flooring installers, etc.) and start browsing their reviews.
Begin "Deconstructing" the Kitchen
Depending on how much you are looking to upgrade, you will need to start taking/tearing/pulling out your current kitchen items. Assuming you want to overhaul the whole kitchen, follow the steps below:
Remove cabinet doors
Remove doorway and window trim
Turn off power
Remove appliances
Remove light fixtures
Remove paneling from walls
Replace Plumbing and Wiring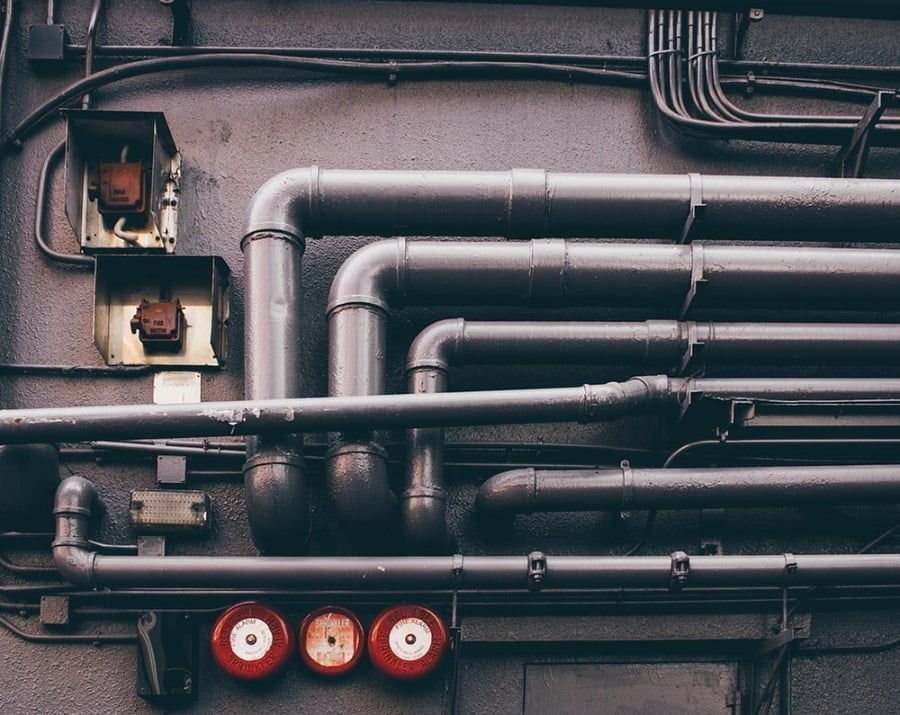 Before you get into the fun stuff, you need to ensure the metaphorical skeleton of your kitchen is properly in place. Assuming your plumbing has been in place for many years, it is probably time to replace it. Since your new appliances and light fixtures are likely to need a lot of power, you should also hire an electrician to upgrade the wiring and circuit breaker box.
Upgrade the Walls and Flooring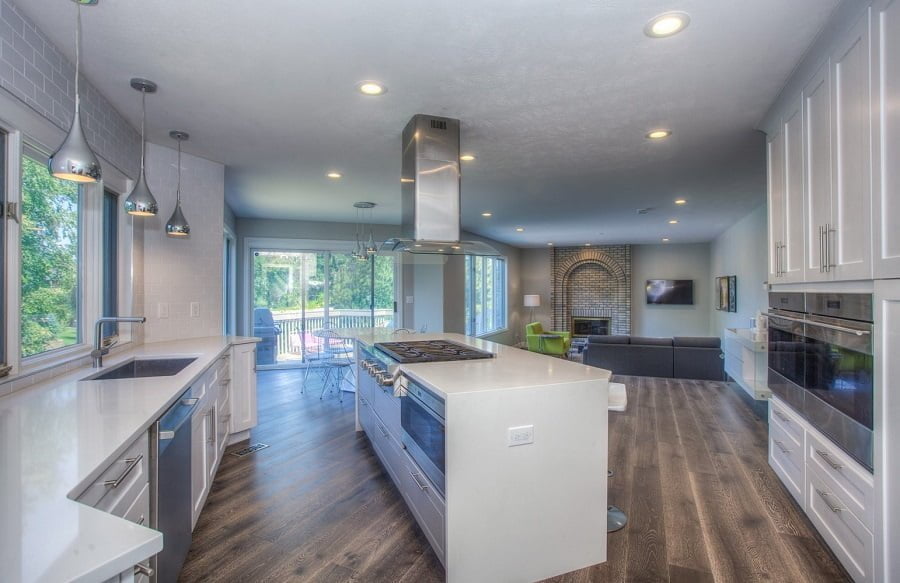 After the internal workings of your kitchen are firmly in place, you can begin hanging drywall and painting the walls. While you can take these steps yourself, you should understand that it will be time-consuming, even for experienced DIYers. It might be a good idea to hire professionals for the drywall and do the painting yourself, or vice-versa, in order to save time and avoid headaches.
As far as the flooring goes, this is usually a difficult and precise job that requires professionals. Your biggest responsibility will be to choose the right material and style for your kitchen.
Install the Cabinets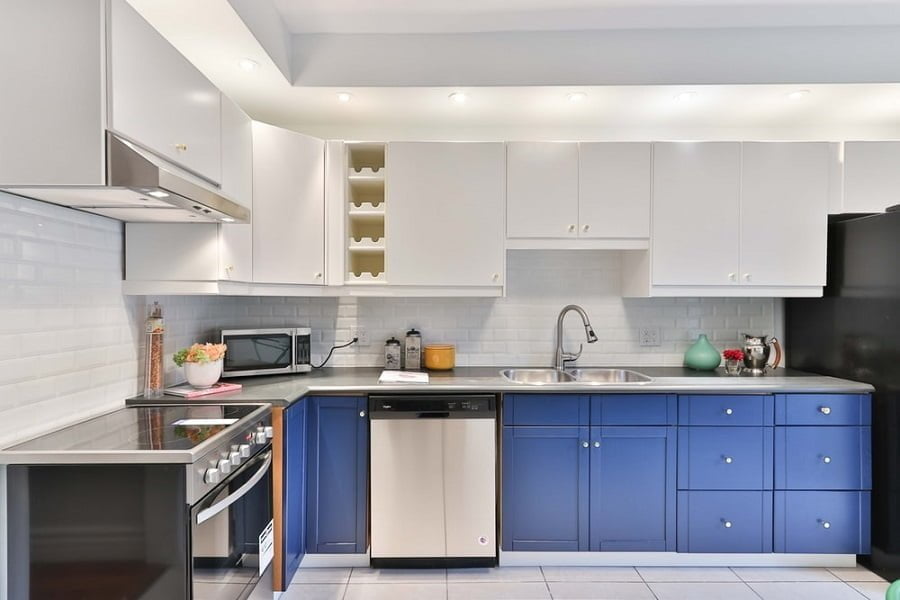 Cabinets are another element that requires precise measuring and adjustments, but you can install them yourself if you have the time and patience. Either way, do not underestimate the importance of details such as hinges and handles.
Install the Countertops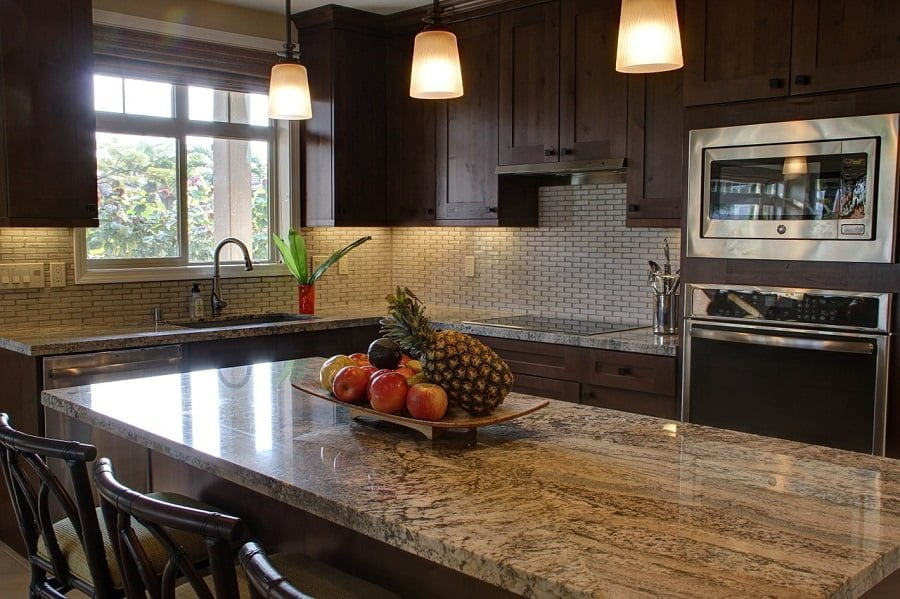 Maybe you can do this yourself, but whether you should is a different question. To answer that question: you shouldn't. Similar to the flooring, your most important job here will be choosing the right material and style. Since ordering, fabricating and installing countertops can cause long delays, make sure to schedule plenty of time for this step and order your countertops well in advance.
Install Your New Fixtures and Appliances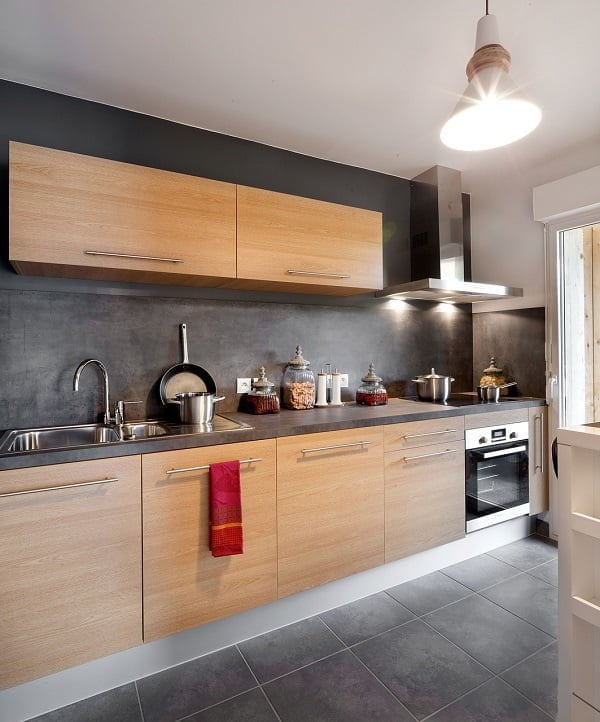 Now we're getting to the fun part where everything is coming together and you can actually see what your kitchen will look like. If it was not already done by the electrician, install your new light fixtures overhead, under-counter, in the breakfast nook and wherever else you need. Installing your new appliances will finally bring everything together.
Perform Final Touches and Enjoy the Space!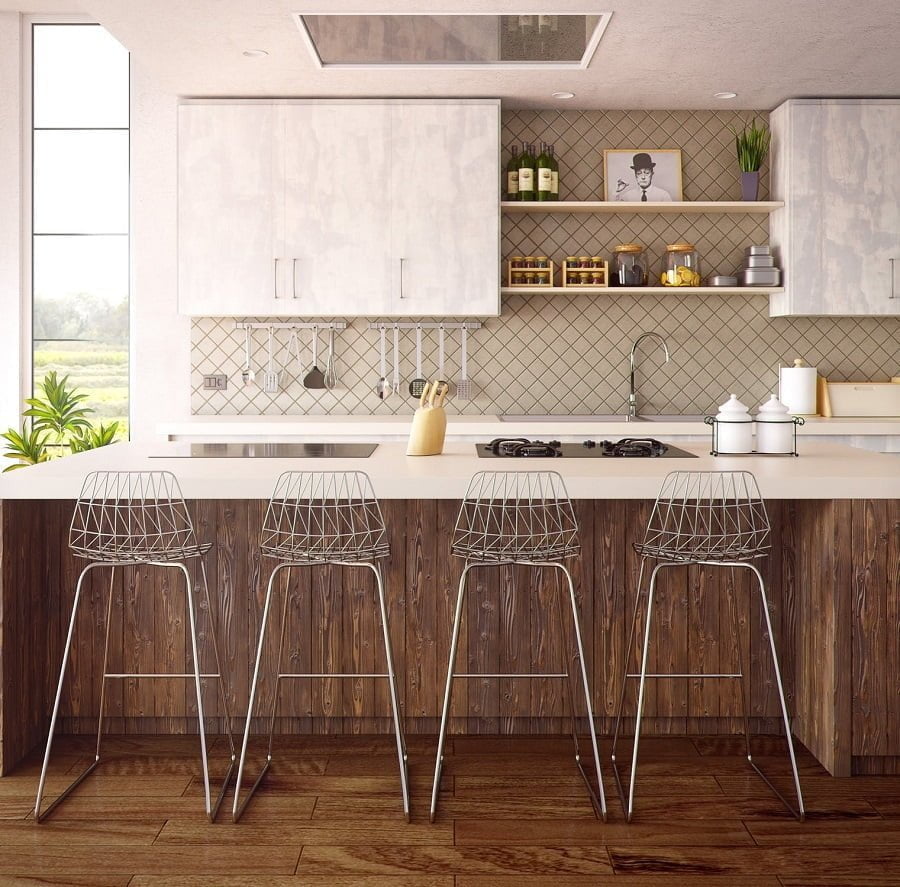 With everything finally in place, make any necessary adjustments and focus on minor details. Afterwards, invite all your friends over and soak in all of their newfound kitchen-envy!
Related reading: