Last updated on October 12, 2023
Here are seven easy ways to reduce your home heating energy bill and still maintain a warm home. Read on!
Heating and cooling take up at least 50% of the energy used in the average home. With this in mind, take steps to reduce your heating costs without compromising comfort, efficiency, and convenience. How do you find a balance and achieve lowered heating costs?
Carry Out Regular Tune-Ups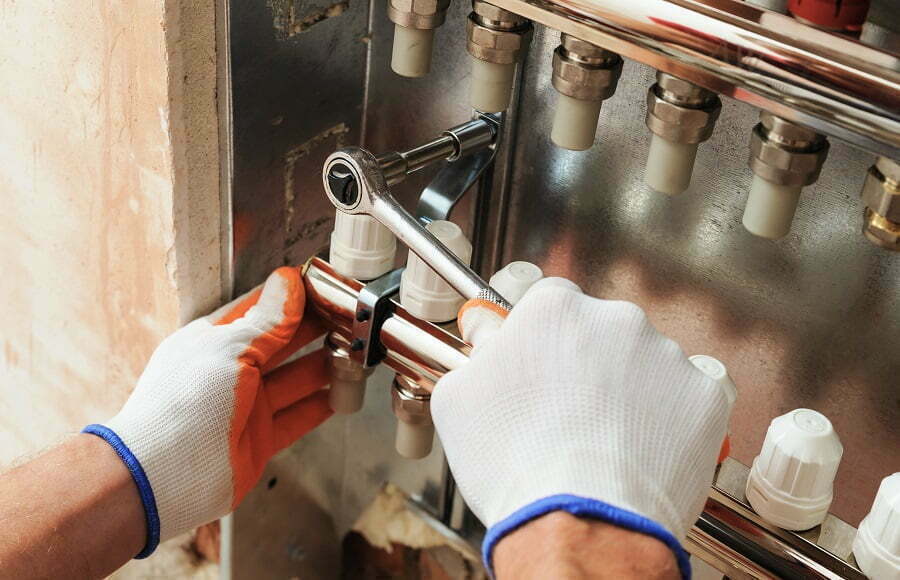 Like any other system, air conditioners need regular maintenance to function at their best. An air conditioner tune-up will improve your system's efficiency and extend its lifespan. Schedule the exercise at least once a year in the springtime to avoid malfunctions when you need the AC the most.
Check and clean all accessible parts, such as air filters, coils, blowers, and drains. You should also have a contractor check the Freon levels and electrical connections. Replace worn-out parts, the filters, and the Freon as necessary.
Insulate the Home
Proper insulation is key to maintaining comfortable indoor temperatures while using less energy. Start by sealing any cracks and gaps around doors and windows with weather-stripping or caulking. These are easy projects that make a big difference.
Don't forget to check the insulation in the attic and add more if necessary. The recommended level of attic insulation is 10 to 14 inches. Additionally, add insulation to your basement walls and crawl spaces.
Heating Zones
Divide your home into heating zones and heat only the areas in use. If you have a large house, keep the temperature lower in rooms not used as often. When you have a space that's always warmer or cooler than the rest of the house, use a zone valve to control heat flow to that room.
Turn Down the Thermostat
One of the easiest ways to reduce your heating costs is simply turning down the thermostat. Lowering the thermostat by at least 10 degrees for eight hours can save 10-15% on your heating bill.
Of course, you don't want to be too uncomfortable; find a balance that meets your needs. If you have a programmable thermostat, set it to turn down the heat automatically when you are away from home or asleep.
Use a Ceiling Fan
When used with your heater, a ceiling fan circulates the warm air and makes the room feel warmer without using any additional energy. Just turn off the ceiling fan to avoid wasting energy when you leave the room.
Additionally, make sure the blades are turning in the right direction. They should move clockwise and slowly to push the warm air down in winter.
Use an Efficient AC
Old air conditioners use a lot of energy. It's time to upgrade to a more efficient model if your AC is at least ten years old. Look for an Energy Star certified model as it meets the most recent energy efficiency standards.
Choose a model that is the right size for your home. An AC that is too small or too large will not operate efficiently.
Invest in New Windows
Your windows play a significant role in how much heat is lost from your home. If old and drafty, replace them with new, more energy-efficient ones. Look for ENERGY STAR-certified windows as they meet strict energy efficiency guidelines. Triple paned windows are the most energy-efficient.
Not ready to replace your windows? Add window film or storm windows to reduce heat loss. Additionally, open the blinds or curtains to let in the sun during warmer days.
Implement These Simple Steps Before the Winter Season
Taking these simple steps now reduces your heating bill and keeps your home comfortable all winter long. Consult a professional energy auditor if you're unsure where to start. They'll assess your home and recommend the most efficient way to reduce energy costs. The result is more money in your pocket and a reduced carbon footprint.
Recap
Liked this article? Here's what you can read next: