Last updated on September 13, 2020
Kitchens are often the hub of a home. They need to be functional and practical, but that does not mean they cannot be full of character too. Whether small or large, you can add some interest to your kitchen by following or adapting the ideas below.
What's Inside?
Add Color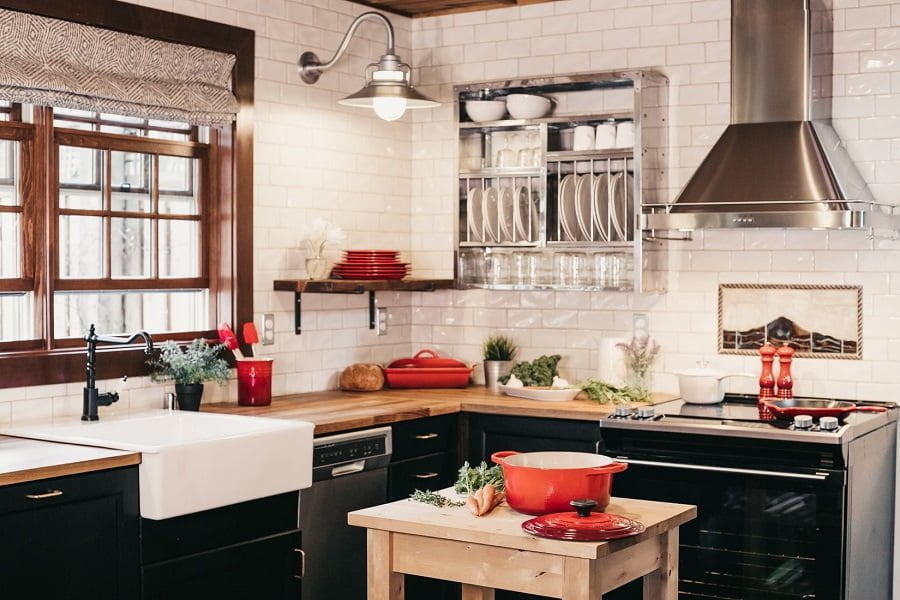 Often kitchens are mainly the color of the cupboards and worktops, but other colors can be added to make them come alive. Just adding things like a plant or two, a bowl of fruit or some colored accessories will make all the difference. Don't have too many different colors as then it will start to look messy. If your cabinets are looking worn, a coat of paint can make all the difference and can be another way to introduce some color.
Artwork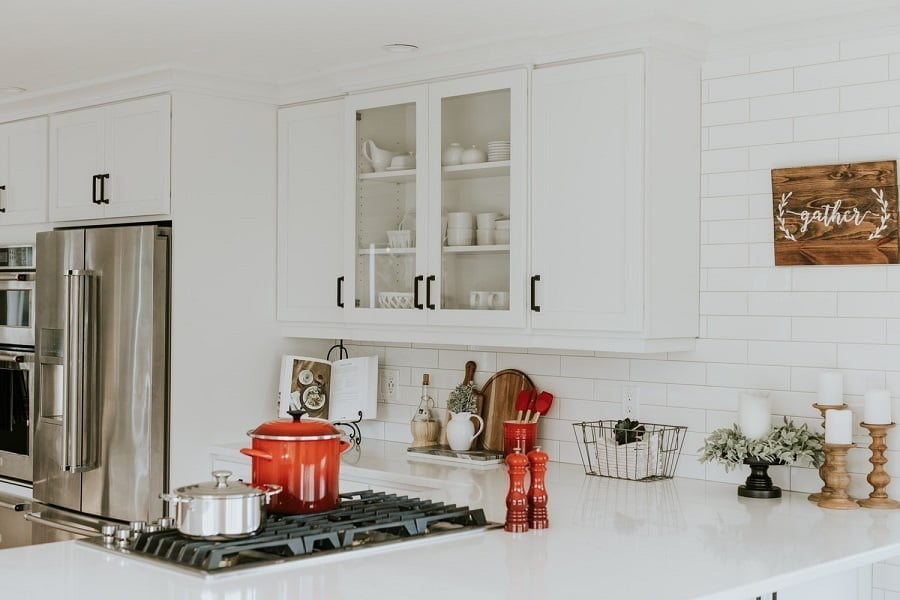 Why not hang some art in your kitchen, especially if it is large enough to have an eating area too? A few pictures or family photos on the walls can be conversation starters as well as looking good. Picture frames are not expensive, and you could make a nice feature of a few pieces of art on your kitchen walls.
Make the Most of Wood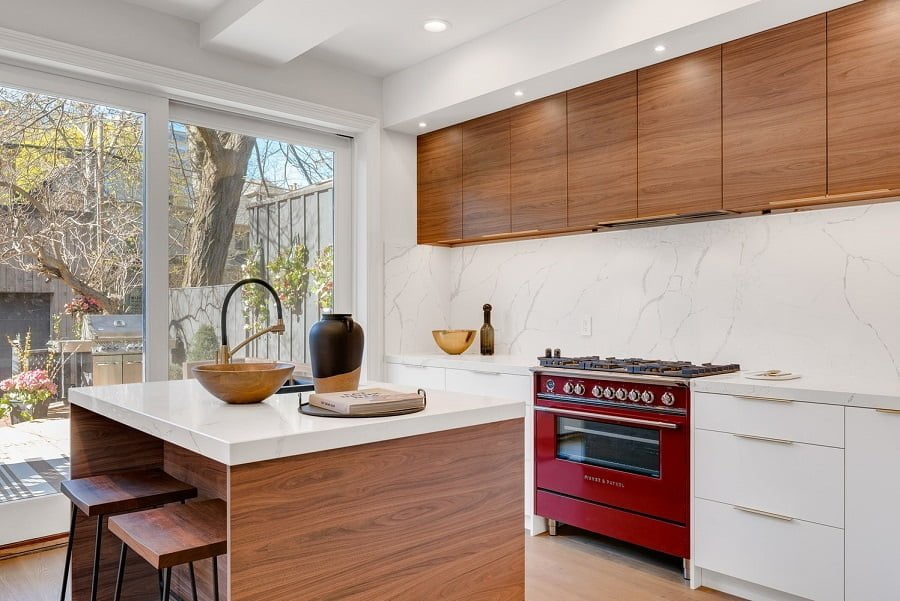 Wood adds character wherever it is, as long as it is well cared for. Items such as pots with wooden handles, chopping boards, knife handles, and canisters can all benefit from high-quality wood care products to keep them looking their best. You can also add some wood to your kitchen in other ways, such as a butcher's block or wooden worktops.
Consider Your Walls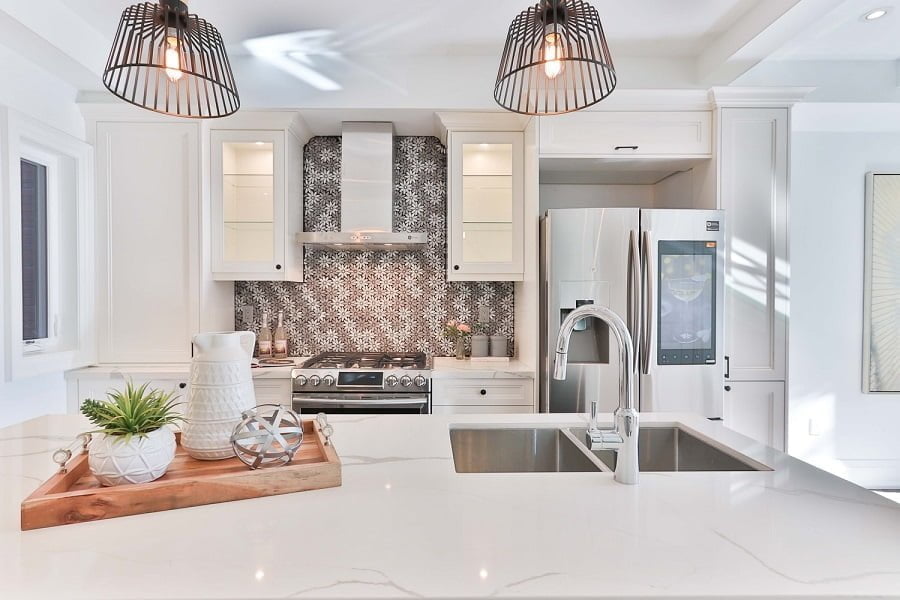 Would your kitchen benefit from a refreshing coat of paint or a few new tiles? If so, think about moving away from the norm and arrange your décor to be a bit different. You could have a feature wall that is a different color to the rest, perhaps by the seating area. You could extend the tiled areas with patterned or picture tiles, as these will add extra interest too.
Lighting Features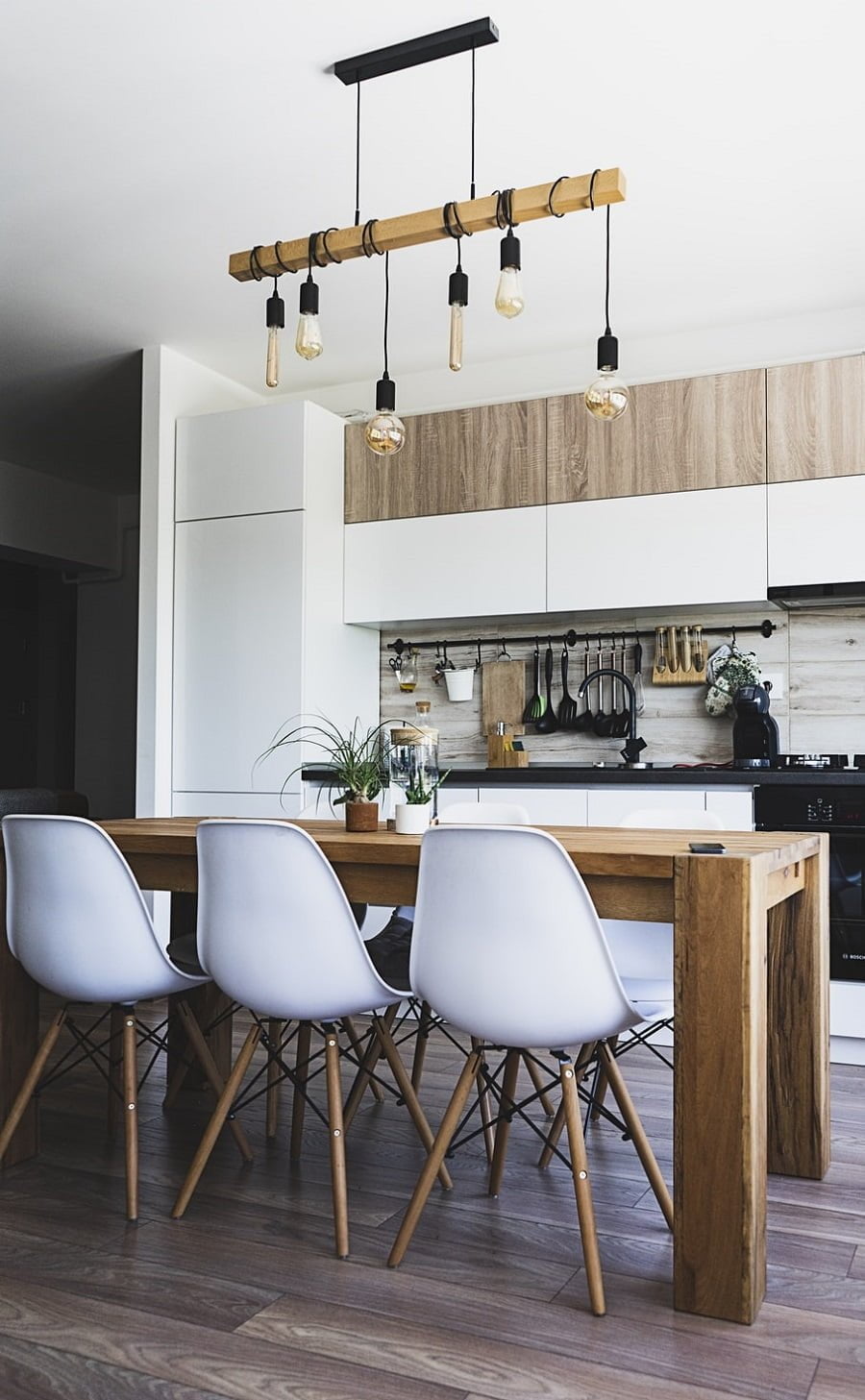 Lighting can change the mood of any room at the flick of a switch. Keep the light fittings in your kitchen simple, but make sure the light is focussed on the area that matters. The parts of the kitchen that do not need brighter lights could be left a bit duller, as this adds mood to the kitchen. Of course, natural light is the best for any room, but for an evening meal, the dimmed lights in the eating area can be very warming.
Flooring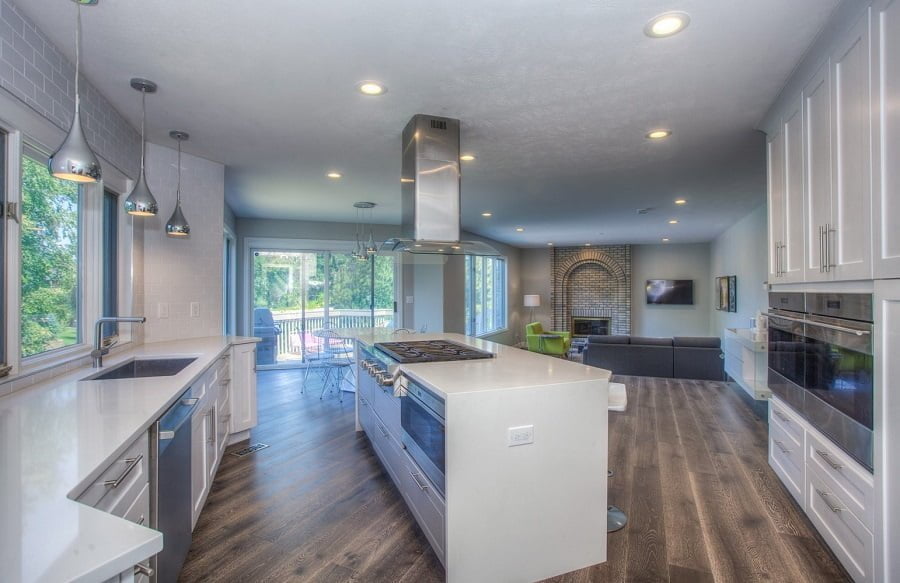 The flooring in your kitchen will affect its character, so it is important to get it right. It depends on the style kitchen you are creating as to what will suit it best, but there are many options available. For instance, you may want flagstones if you have a farmhouse kitchen, or a wooden floor if you want a more rustic character.
Mix and Match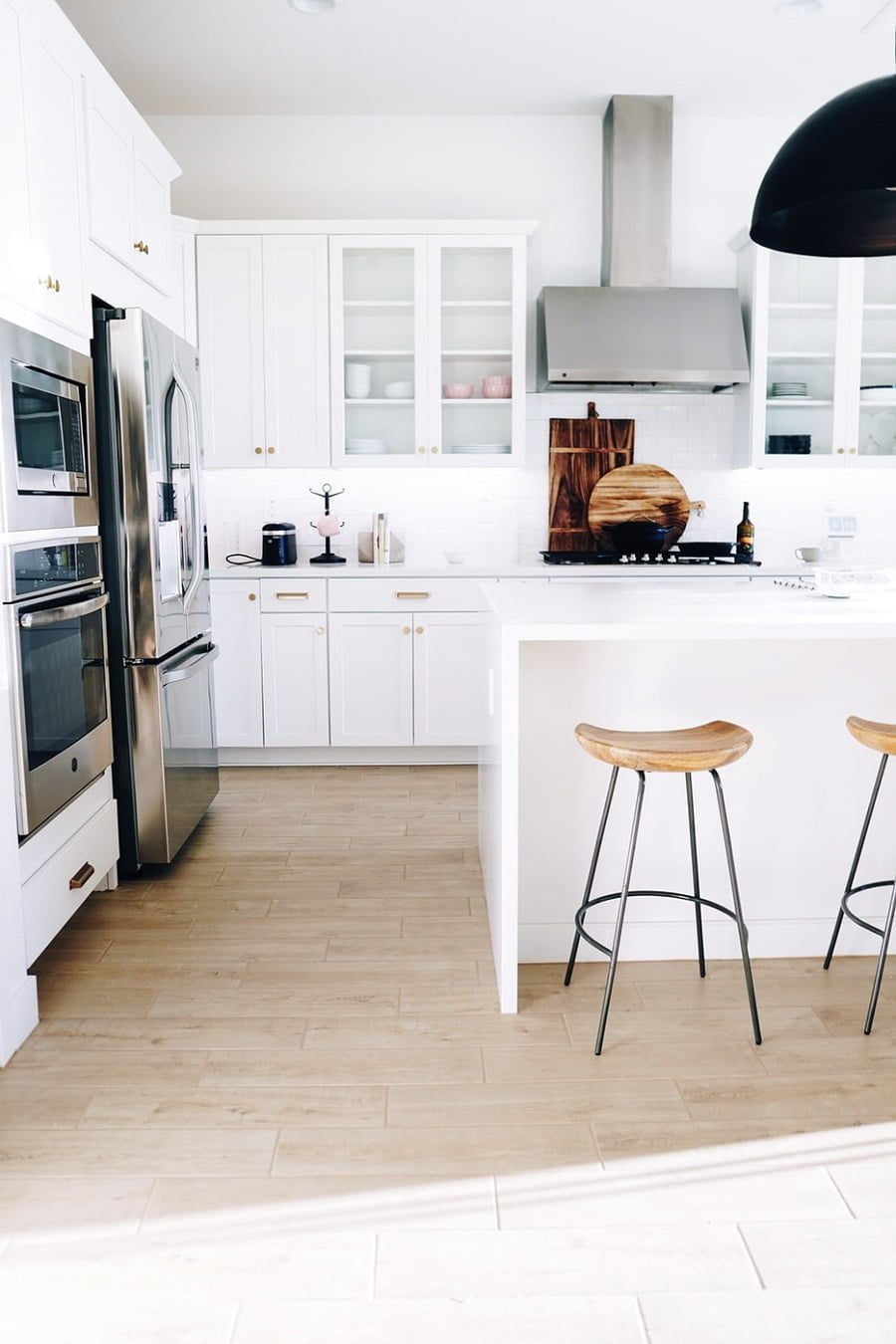 Never be afraid to mix and match materials as sometimes they complement each other. Painted wood and natural wood go well together, as do stone and leather. Mixing different materials provides various textures and that will always add character to your kitchen.
As You Like It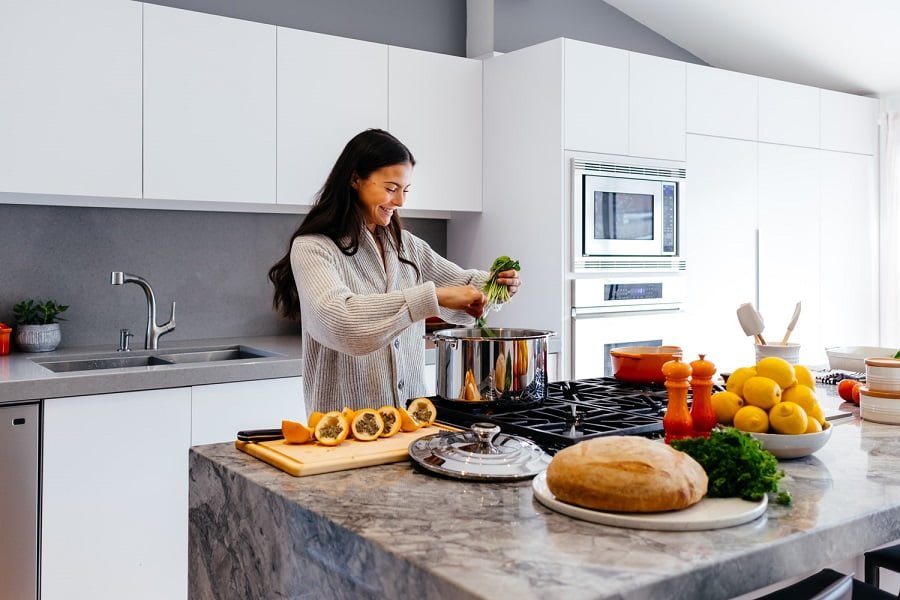 The kitchen is where you prepare meals, where you may sit and have a coffee and chat, where the kids do their homework, or where you eat your meals. Kitchens have lots of different uses, which is why they are such an important part of a home. But always remember, it is your kitchen and you should have it exactly as you like it.
Liked this article? Here's what you can read next: