Last Updated on
Natural stone or engineered stone, that is the question.
Although not as deep of a question as the one posed by a great philosopher, the question has special relevance for homeowners that are interested in adding a kitchen countertop. Installing a kitchen countertop delivers several benefits, including adding more space to perform culinary tasks and increasing the value of your home. The question is not whether you should build a countertop in the kitchen, but instead, whether you should go with a natural stone or an engineered stone.
Before we present the six reasons why a natural stone countertop is a must, let's review the five most common types of natural stone countertops.
What's Inside?
5 Most Common Types of Natural Stone Countertops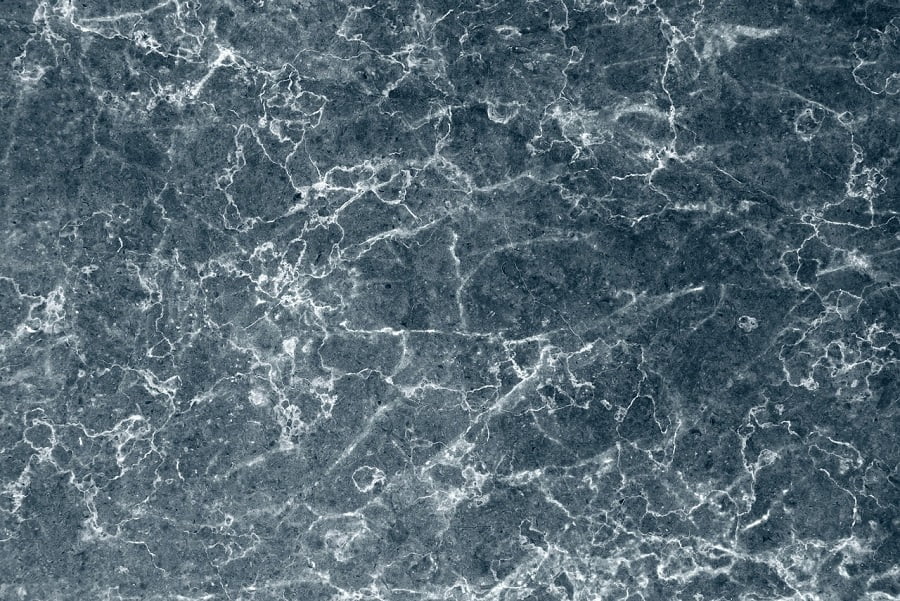 Homeowners have numerous options when it comes to selecting a natural stone for a building a kitchen countertop. However, five types of natural stone are most commonly used by homeowners.
Marble
As a crystallized stone, marble is created by the application of high heat and an incredible amount of pressure. Rich, deep lines and a stylish glossy appearance make marble a popular natural stone material for kitchens that exude a post-modern ambiance. Marble also pairs stylishly well with stainless steel appliances.
Granite
An abundant natural stone for kitchen countertops, granite is an extremely hard, igneous rock that delivers superior long lasting durability. The natural stone is an ideal material for kitchen countertops that homeowners plan to use for preparing meals. It is highly scratch resistant, as well as difficult to crack.
Slate
Generated by the compression of different sediments like shale and clay, slate is a versatile natural stone for countertops constructed for both indoor and outdoor use. Dense in composition, the metamorphic rock comes in a cleft or a smooth finish to match a wide variety of kitchen decors.
Soapstone
Soapstone feel softer to the touch than the feel of other types of natural stone. Yet, Soapstone retains a hard surface that makes it a perfect natural stone to use for installing a kitchen countertop. You can find a selection of soapstone countertops at Marble. Soapstone gets its name from the feeling of rubbing a dry piece of soap whenever you touch it.
Limestone
This sedimentary stone consists mostly of calcium deposits that have formed layers of rock over a long period. Despite the perception that limestone flakes off pieces over the course of time, the natural stone is in fact a great material to use for building a kitchen countertop.
6 Benefits of Installing a Natural Stone Countertop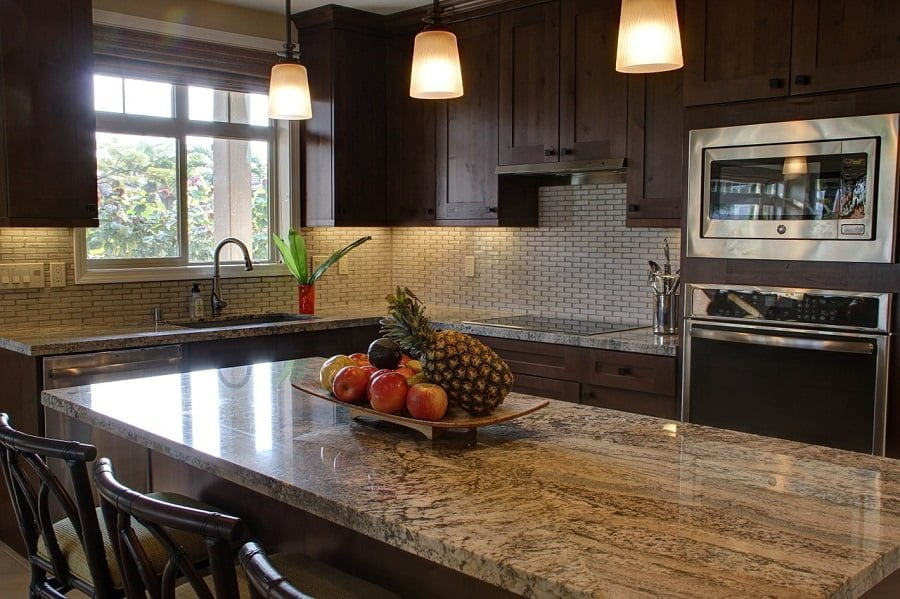 Although there are trendy new countertop styles that come out each year at home shows throughout the United States, natural stone remains a favorite among a large number of homeowners. When you opt for a natural stone such as granite or marble, you are choosing a material that will deliver years of high performance use. You also will heighten the ambiance of the kitchen to create a mood that matches your personality.
Why should you use a natural stone to build a kitchen countertop? Let us count six reasons why a natural stone countertop is a must.
Incredibly Durable and Sanitary
Natural stone not only resists scratches caused by knives and other sharp objects, it also withstands the constant punishment delivered by frequent use. It does not chip or crack to give you a kitchen countertop that will last for decades. Despite all of the focus on durability, natural stone also offers the benefit of being a sanitary kitchen countertop material. Unlike engineered stone kitchen countertops, natural stone kitchen countertops do not collect bacteria to produce a sanitary surface for preparing food. If you want to clean a natural stone kitchen countertop, use antibacterial soap and warm water applied to a dishcloth. One wipe should remove any particles.
Appeals to Potential Homebuyers
Someday, you might decide to relocate or have the decision made for you by an employer. A natural stone countertop will become the design focus of your kitchen and the centerpiece of the kitchen should appeal visually to any prospective homebuyer. Potential homebuyers appreciate the durability of natural stone and its attractive appearance than can enhance the elegant ambiance of your kitchen. You should also reap the benefit of boosting the value of your home.
Unique Appearance
One of the drawbacks of engineered stone kitchen countertops is most of them look the same. That is not true for natural stone countertops because each slab of marble, granite, and soapstone look alike. You can create a unique kitchen appearance because the natural stone countertop you built is a one of a kind feature. By collaborating with a kitchen countertop fabricator, you can find the right color and design of a natural stone kitchen countertop to match the ambiance you want in one of the highest traffic areas of your home.
Minimal Maintenance
Natural stone kitchen countertops require little, if any maintenance. Outside of cleaning, you do not have to apply grout to seal cracks or sand down a corner that is chipped. You never have to sand, repair, or refinish a natural stone kitchen countertop.
Good for the Environment
You might think that extracting natural stone from the Earth is a significant hit on the health of our ecosystem, but engineered stones are the stones containing plastics and chemicals that exacerbate the unhealthy greenhouse effect. With proper resource management, natural stone can be used to build a kitchen countertop that offers eco-friendly benefits. In addition, engineered stones need to be eventually replaced, which means synthetic materials that are difficult to recycle taint the environment.
Flexible Design
You can customize a natural stone countertop to blend seamlessly with your preferred kitchen design. Homeowners can decide to construct a kitchen countertop island shaped like the letter T or a round kitchen countertop that doubles as a sleek dining table. Work with a natural stone fabricator to customize how your new natural stone kitchen countertop looks.
The key for selecting the right natural stone to use for building a kitchen countertop involves performing extensive research. 
Related reading: