Last Updated on
There are lots of fun parts about planning out and designing your house. You want to get all of the family pictures put out, choose a bedspread that fits your room and see what you can do about getting a double vanity in the bathroom. 
There are also plenty of unenjoyable things about making up your home. Storage is one of those that comes to mind. You don't want to throw away all of those Christmas ornaments, but you just can't have them out all year. 
Not every home has an attic, garage or basement where you can easily store a bunch of items. Sometimes, you have to turn to your hall closets or, gulp, even putting them in plain sight. 
Storage containers can be rather unattractive and unsightly, but the good news is that there are plenty of options for you to store your items without sacrificing how good your home looks.
Browse through the list below to see if any of these items are possible with your home.
What's Inside?
Calling All Baskets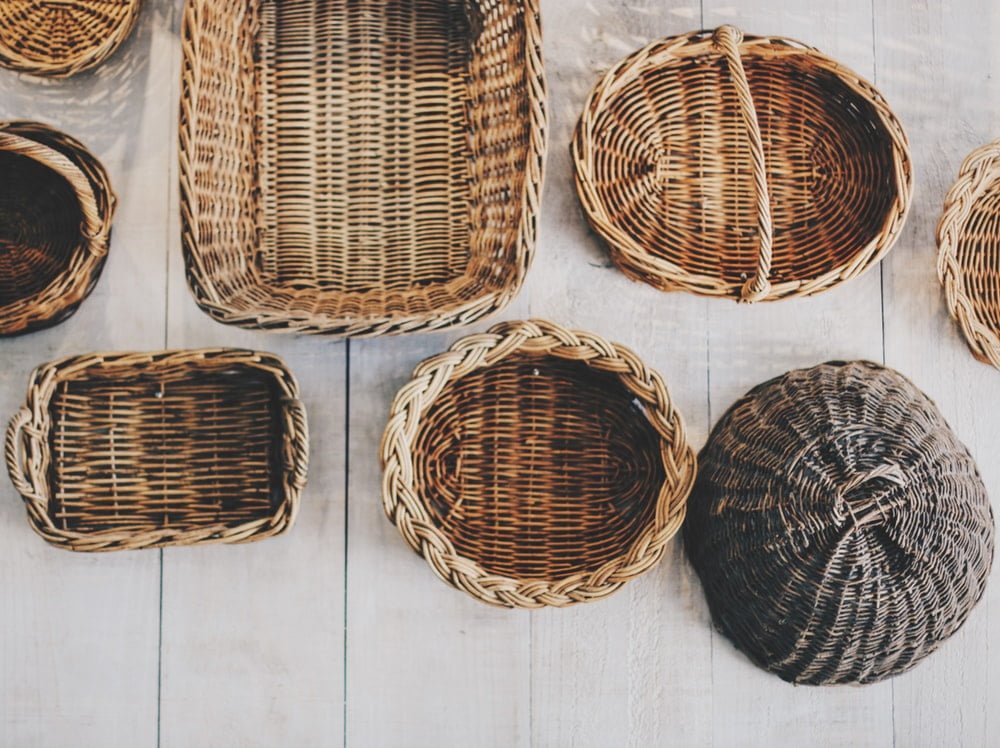 Baskets don't have to be those old, plastic ones that are filled with old pens and batteries. There are plenty of great looking baskets that will hold any items. 
One way to make sure they look great is to color code them with your cabinets, walls, and furniture. If your kitchen cabinets are white, get white baskets to have them seamlessly blend in. They won't stand out when guests come in your kitchen. 
Kitchen Columns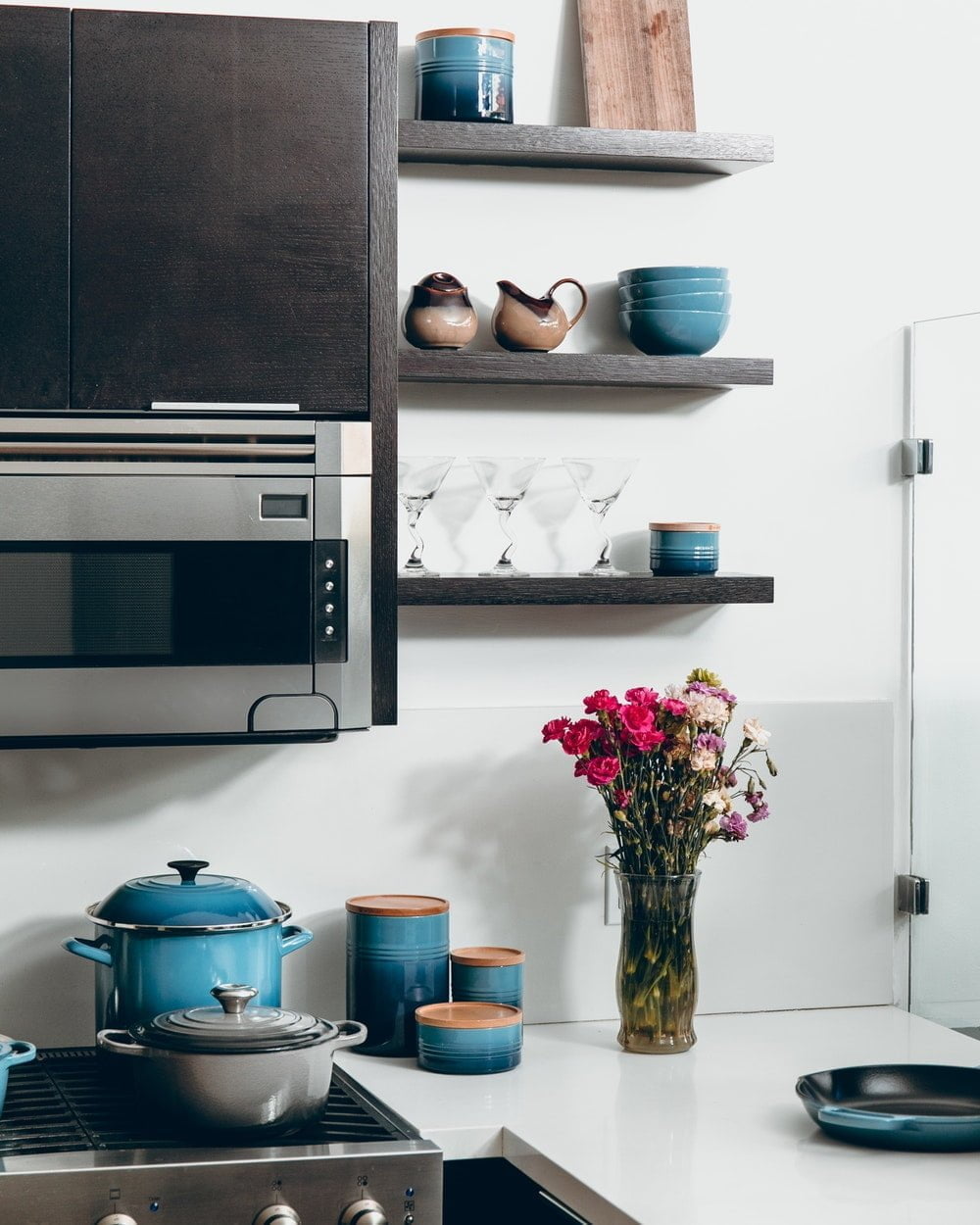 In your kitchen, you may have a few columns or corners that are just…there. Why not turn those into a bit of additional storage?
You can put any larger kitchen appliances there or some decorations to make the room look better. You can even put some wine glasses or bottles of liquor out there, ready for your next house party.
Bathroom Mirror Storage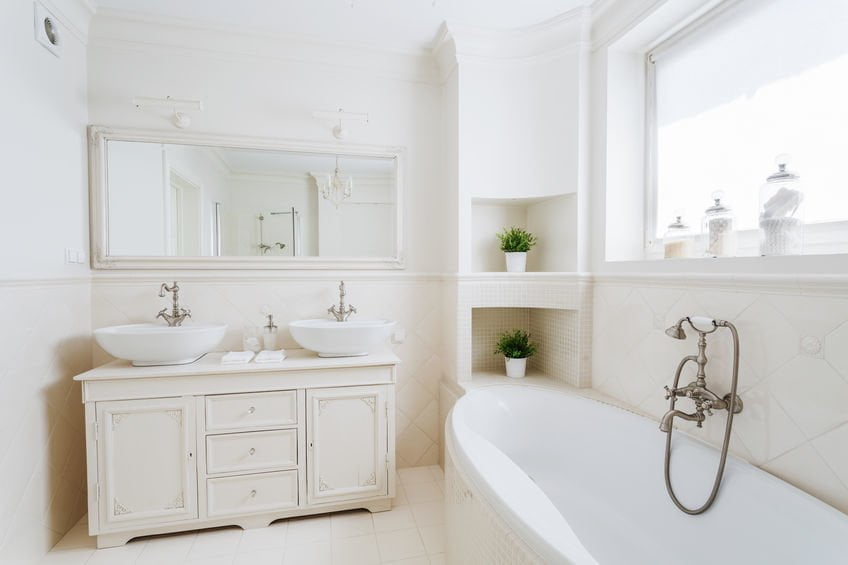 Having the perfect bathroom is important for many homeowners, but with such a small space it can be hard to put everything you need inside. While you can easily go by a small bathroom mirror complete with a medicine cabinet behind, you can always invest in a full body mirror with a big medicine cabinet.
You'll just have to make sure you measure everything out perfectly and have the space for it in your bathroom. You can put any additional bathroom items there and ready to take out. It's also a great place to throw everything when you need to quickly clean up the bathroom.
Trash Can Storage
The trash can placement can put you in a bit of a pickle sometimes. You don't want your stinky garbage out in the open, but you want to have it easily accessible. What to do?
One of the best things is to take a small cabinet, take out the inside and add a tilt-out door. You can put something nice on top of the cabinet to add that extra bit of complementary look.
Under the Bed Cabinet
If you have a bed that is raised from the ground, you could add a bit of extra storage underneath in a way to keep everything organized. 
Take a shelving unit and simply put it on its side. Depending on the type of flooring you have, you could easily add wheels to the bottom and a handle to make pulling it out easy. If you're on carpet or a rug, you may not need wheels and you can simply slide them out using your hands. 
Instead of using the shelves to store items, you'll be using them as dividers for children's toys, craft supplies or whatever. 
If a cabinet is too big, you can always take some drawers and use those instead. You can cover everything up with your bedspread.
Add Some Magnets
If you've got a bathroom mirror already, you can take even more advantage of the space by putting a metal sheet on the back of the mirror. Take magnets and glue them to the bottom of lotion, creams or makeup to store them behind the mirror.
If you've got a lot of bottles lying around, it can be an easy way to store them for you.