Last Updated on
While styling your new home, or redecorating your existing one, you may be racking your brains for some great interior design ideas that will make it look like you hired a specialist. Luckily, we've done the research for you, and collected some of the cleverest and simplest interior design tricks that require minimum effort and cost.
What's Inside?
Smaller Rooms: Lighter Walls
A room with small dimensions may seem restricted, especially if the walls are painted a darker shade. Always opt for lighter pastels when trying to give a room the illusion of added space. A great additional trick is to give the room a bigger, wider window. This helps create the visual trick of farther points and longer angles, with a nice view to complement the bright space.
Less Natural Light: Mirrors
Although mirrors are also known for creating the visual illusion of a vast space, they are also known to reflect light. You can use this branch of physics in your benefit to illuminate rooms with less access to natural light, by simply hanging the mirror across from the window and letting the beams bounce.
Multitasking: Stylish Work Stations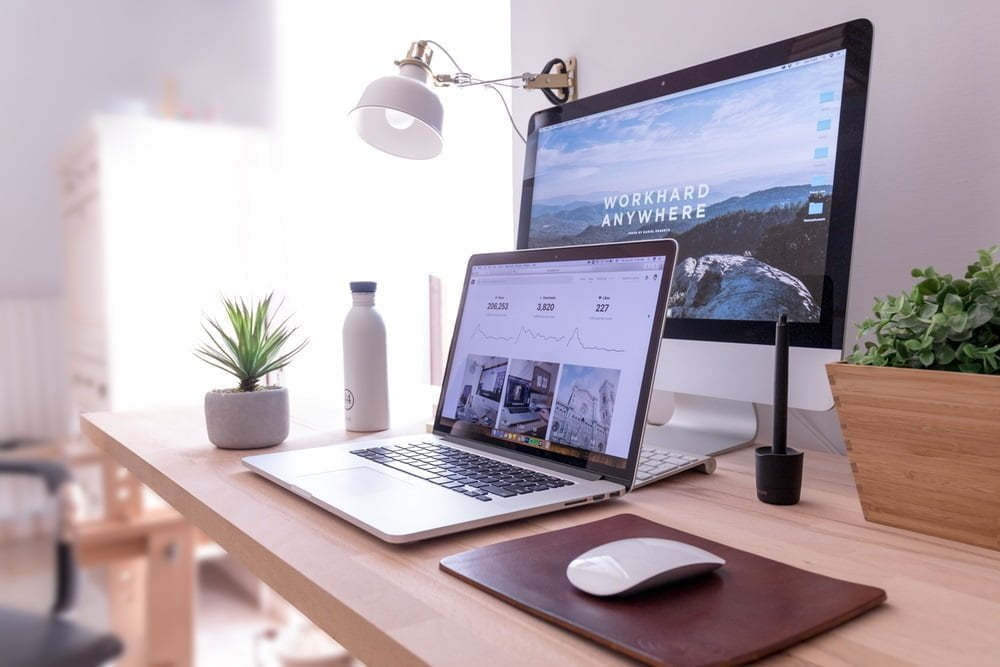 As working from home becomes increasingly common, the need for a modern home office is quickly gaining momentum. While technology has definitely taken care of the connectivity issue from pretty much anywhere, you still need an organized, practical workstation that allows you to get the job done. Needless to say, the most important item in this section is the home office desk; finding the perfect single or dual monitor desk is usually the first step, as everything else in the work station will be built around it.
Detailing: Throws and Covers
Every little thing you place in your home has the ability to combine beauty and practicality. In this case, easily removed coverings add a sophisticated look to most sofas and chairs, with an air of unplanned, relaxed, casual grace. At the same time, they seamlessly double as easily washable shields that protect your furniture from spilling accidents.
Accessorizing: Bamboo Baskets
An economical and stylish way to add a natural touch of beauty to any room is bamboo baskets. Being versatile, they can be used to keep and display books and magazines, toys, towels, or throw blankets in the living room area. For the kitchen, you can place a couple of baskets on the countertops where you can serve your fruit and keep your vegetables.
Get Creative
Not everyone can afford to hire an interior designer to come into their home and guide all their design choices. On the other hand, some people just want to be the ones making their own design decisions in their own home, according to their individual and unique styles and preferences. That said, your home doesn't have to look basic. By browsing references online; checking out creative ideas like the ones listed in this article, and using your imagination, you can add details that only experts recommend, and make it look like you really did hire a professional decorator.