Last Updated on
As we slowly approach a new decade of modern technology and science, people are getting more and more detached from the beautiful natural environment. Unfortunately, due to stressful jobs and tons of responsibilities, human beings end up stuck inside their homes or office cubes waiting for the moment they can call it a day. So, why exactly is nature so important and why do we need to make it a vital part of our life once again? Due to the increasing number of large cities and urban living, nature usually does not have a role in home living. Nevertheless, many innovative designers are putting the effort into breaking this disconnect by coming up with new biophilic trends.

Most importantly, what is biophilic design? The term biophilia, defined as "the urge to affiliate with other forms of life" (Biophilia, 1984) has always been a topic amongst ecologists and sociobiologists. When it comes to architecture and design, biophilia is incorporated in order to fuse the two worlds: the urban one and the natural. In addition, biophilic design is a movement which is definitely becoming increasingly popular by intertwisting natural elements with human-made ones into construction.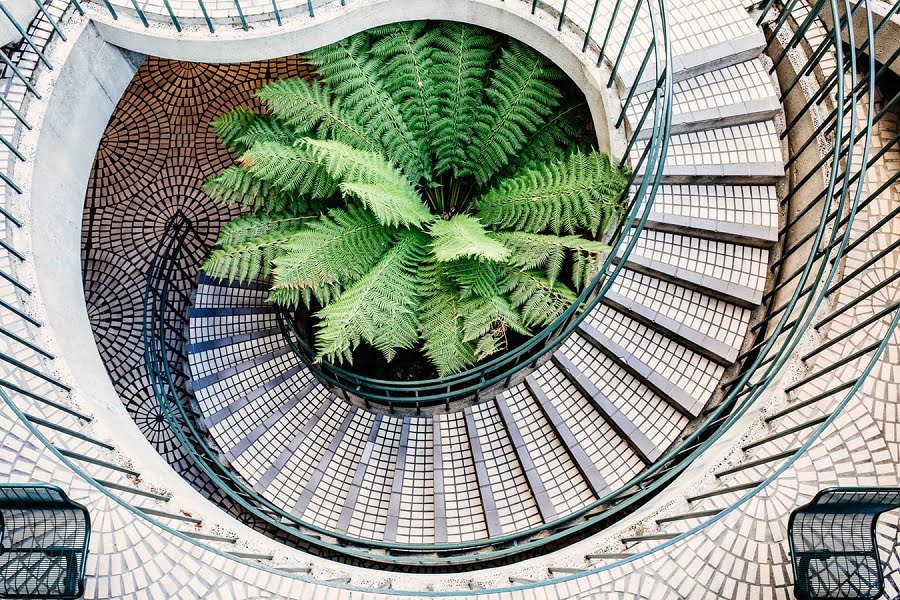 In other words, biophilic design is design with purpose; it brings harmony into a home, and it is also evidence that modern technology and the divine nature can coexist in one space. Nevertheless, one should not assume that biophilic design is just a couple of trees or plants which mimic the appearance of the outside world. As a matter of fact, it involves a bunch of complex aspects, from the natural smells to the light. For example, biophilic design is all about light and space, attempting to merge the inside with the wild outside world with the use of different elements and shapes. In result, the design contributes to reduced stress levels and increased productivity and creativity levels. Looking for amazing biophilic ideas and examples? Here are the 6 best ideas out there.
What's Inside?
Bring in fresh air
Firstly, are you one of those people who stay cooped up inside without giving yourself a chance to get some fresh air? Getting enough fresh air every day is extremely important for a person's overall well being, so consider starting off with bringing more of it inside. In fact, our homes should be designed in such a way so fresh air and natural sunlight can enter without a problem. Think of multiple windows scattered all around your home. Above all, open windows allow us to hear the soothing sound of the rain and the uplifting songs of the birds from outside; in simple terms, think of windows as a means to get connected with the outside world. It might seem like a no brainer, but surprisingly not a lot of people think of opening windows at all. Another clever way to bring in more fresh air into your home is by buying air purifying plants. These plants have the ability to filter carbon dioxide and absorb indoor toxins. Consider getting a Spider Plant, Aloe Vera or an English Ivy. Start off with the living room and work from there. Having trouble with focus and energy levels? Consider opening up a window or two to let in the refreshing breeze from the outside.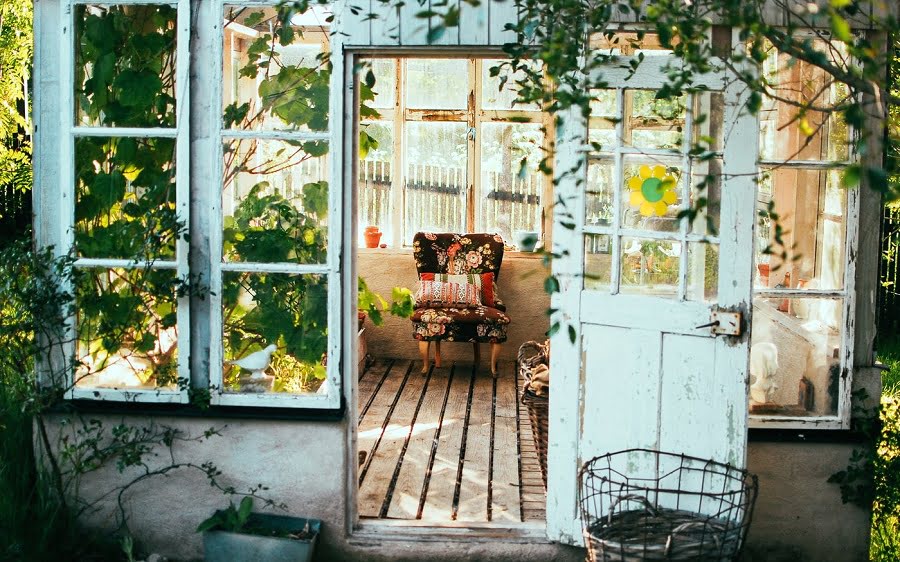 Use natural materials
Most people have already heard of the benefits of decorating a home with natural materials such as wood, marble and clay. For example, one of the perks of using natural materials is that they are the safest option for health, both physical and mental. Not only do they lack carcinogens, but according to some, they have an increasingly beneficial result in mental health as well. Also, natural materials are a lot more eco-friendly due to the fact that they are usually locally produced or recycled. Certainly, we spend a lot of time in the bedroom, so it should be decorated with the most sustainable materials. Consider wild silk, lyocell, cotton or even bamboo. Also, there are different carpets and throw rugs which are made of organic wool; even though these might be a tad more expensive, they are extremely beneficial for health. Products which are made of natural materials support a normal sleeping environment, and they are definitely more comfortable.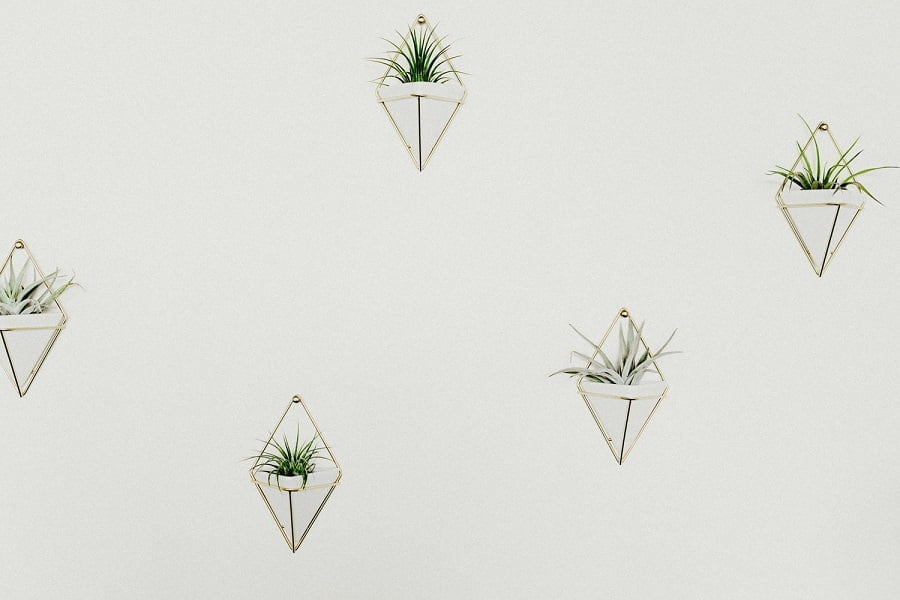 Choose wallpapers inspired by nature
Another simple way to spice up a room and bring in a touch of nature into a home is playing around with the wallpaper design. Not only do designers recommend using natural materials when redecorating, but they are also raving about the use of wallpapers inspired by the natural world. Luckily, there are a lot of professionals who are responsible for gorgeous designs which captivate homeowners all across the globe. Consider shopping for collections which feature dreamy landscapes of hills or go for more conventional patterns such as flowers, birds or leaves. If dealing with a smaller room, it is advisable to refrain from covering all of the walls in order to avert a suffocating atmosphere. A clever idea is to cover a single wall with a layer of nature-inspired wallpaper to highlight an interesting piece of furniture. Also, if the wallpaper is quite complex and busy, go for simple, sleek furniture items to create a more cohesive look.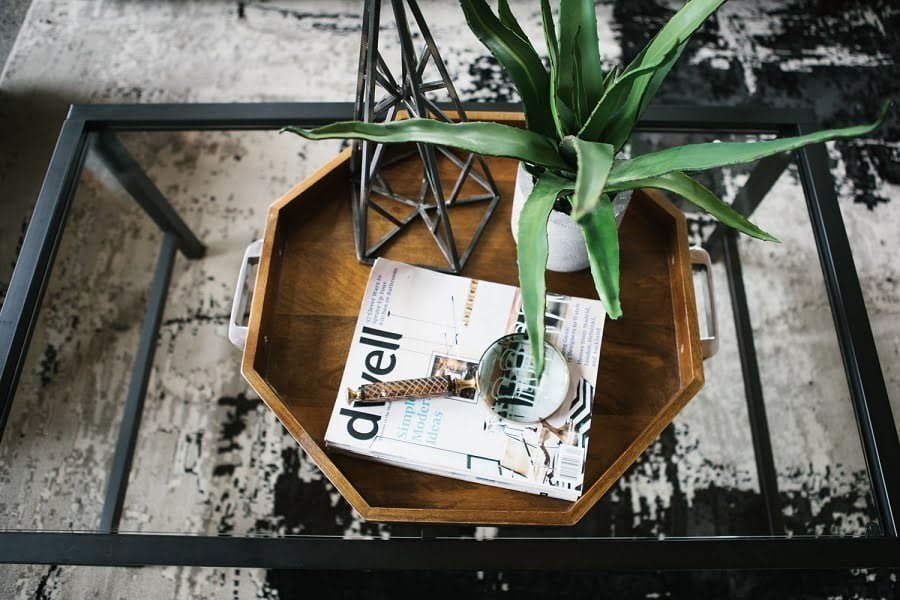 Get a sunroom
A mix between the great outdoors and the cozy indoors, sunrooms are excellent for homeowners who want to enjoy both worlds while having lunch or sipping on a cup of coffee. In simple terms, a sunroom is the next best thing to a relaxing private sanctuary. The very first thing to consider when decorating a sunroom is color. Instead of going wild, try to balance out the colors already featured in your home area. A clever way to do this is by making use of throw pillows and various other accessories. For example, colors which are more neutral based such as grey and taupe are excellent choices which look simplistic yet chic. When it comes to the furniture, sunrooms are all about comfortable pieces such as wicker chairs or even suspended sofas. As for flooring, homeowners typically choose materials such as wood or brick. For an added wow effect, a rug or two might be just what it is needed. Nevertheless, make sure that the room is not overcrowded, because this might look messy and jam-packed. Naturally, not everyone wants to get rid of precious furniture items forever just in order to achieve a cleaner look. In this case, homeowners can turn to top removalists offering short term and long term storage help. Most importantly, remember to keep it simple and clean.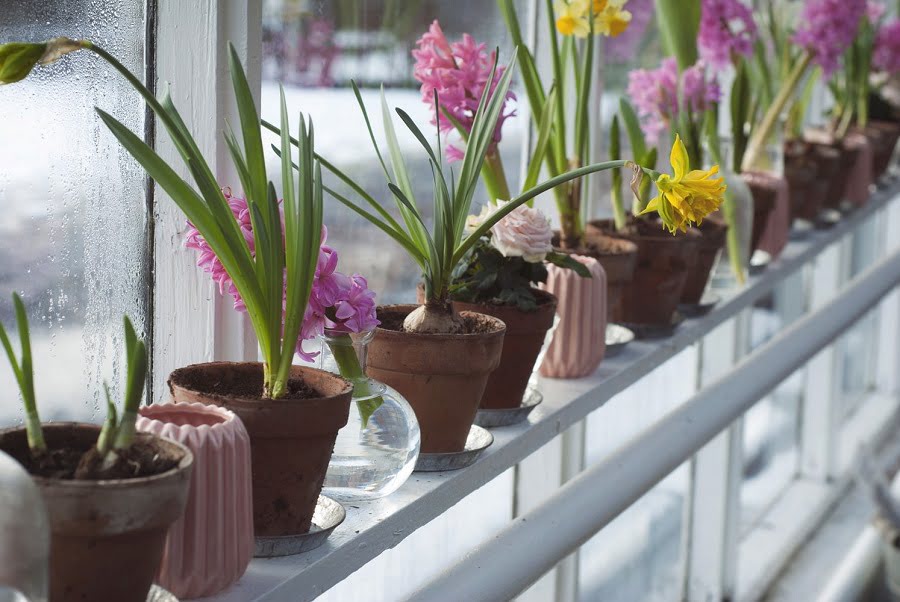 The soothing effects of water elements
Studies have shown that the presence of water in living spaces contributes to stress reduction and even lowered blood pressure. Also, water elements are extremely good for memory and focus restoration. For example, many homeowners invest in indoor water fountains as a means to bring in the relaxing sounds of nature. Wall fountains are a great addition if the room is lacking a focal point since it is excellent for adding a bit of interest to a plain area. If wall fountains aren't your cup of tea, then tabletop fountains are the next best thing. Smaller in size and less "out there", tabletop fountains are for homeowners who are looking for something a lot more subtle, yet relaxing. On the flip side, those who enjoy flamboyant items can opt for floor fountains, which are perfect as an accent piece in any room.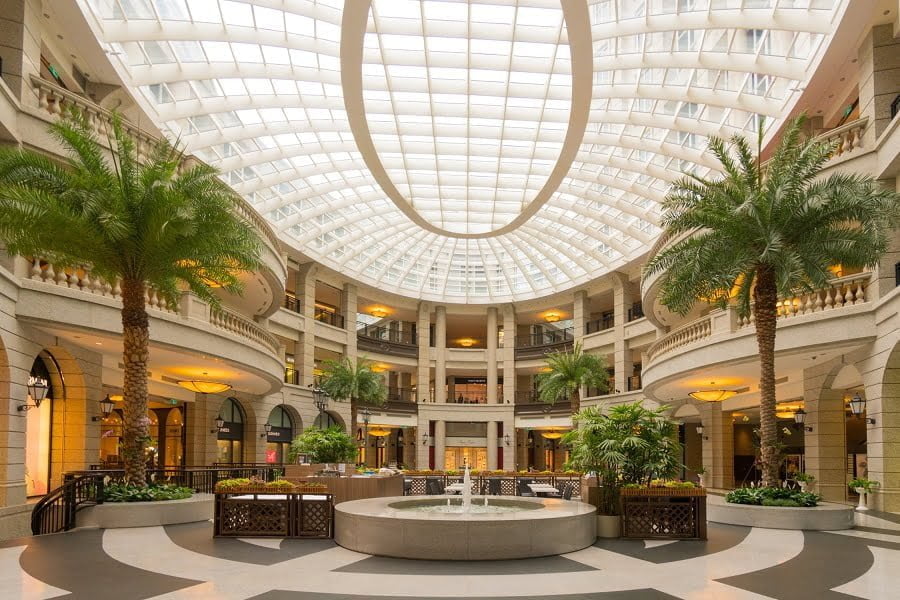 Revamp the bathroom
For many out there, bathrooms are considered a sacred place where one can meditate and have some "time-out". Of course, if there are ways to bring in nature, going to the bathroom may be the only therapy needed. Fortunately, it is quite easy to incorporate biophilic design in the bathroom area. For starters, attempt to cut down on the amount of water which is used with the help of low-flow faucets or even better- rainwater! Also, flow restrictors are a great idea for families who want to be more mindful of saving water. Another smart way to spice things up in the bathroom is by using bath mats made of all natural materials such as authentic moss or even charming pebbles.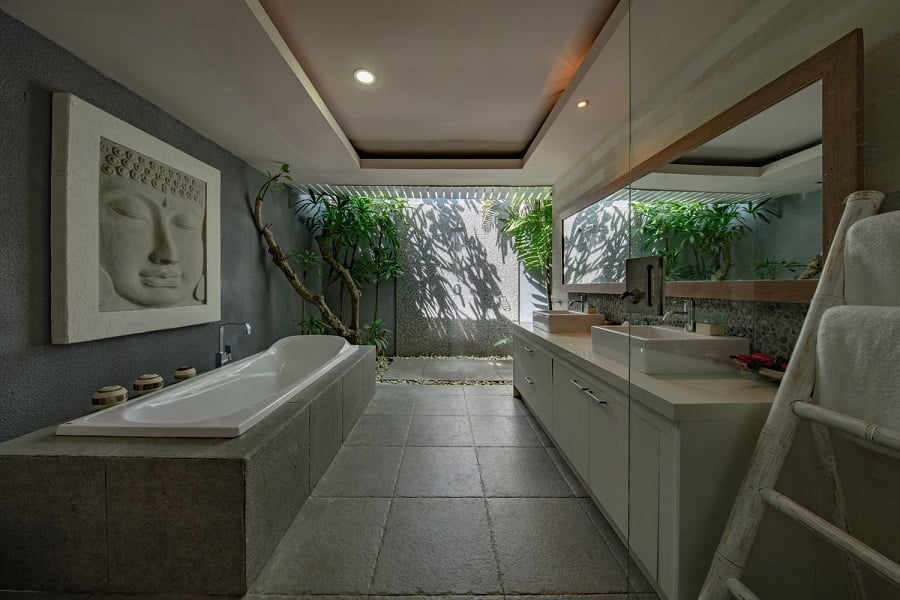 In sum, people should look at it this way; biophilic design exists in order to bring the magic of the outdoors into the urban living space. It should not be exclusively seen as a way to make the living space appear more decorative. Instead, one should consider it as an opportunity to reconnect with the natural world and achieve balance in life.