Last Updated on
Turning your interior decor into one that includes wooden elements creates a more natural, earthy or rustic feel that might not exist currently. There are many creative decorative products that use wood in interesting or unusual ways to include new elements to your home.
Here are 5 simple ideas you can use to include wooden decor and bring your interior to life. 
What's Inside?
Wooden Coat, Hat & Umbrella Rack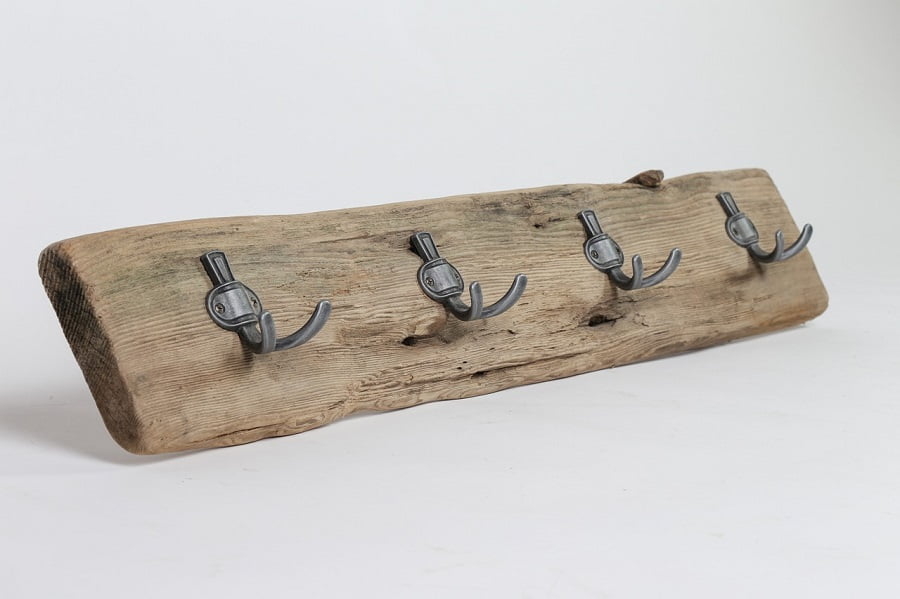 A convenient coat, hat and umbrella rack is easy to do yourself or can be purchased already made. The rack can be a type that affixes to a wall or is a free standing one. 
Being able to quickly hang up a coat that's wet from the rain outside avoids bringing the dampness into the interior which could cause mold later. Similarly, it makes an excellent place to stow away an umbrella which is then ready to grab when the weather looks doubtful.
Also, for anyone who occasionally wears a hat – especially in wintertime – keeping one or more near the door avoids having to rush back to the bedroom to locate one. 
Solid Wood Coffee Table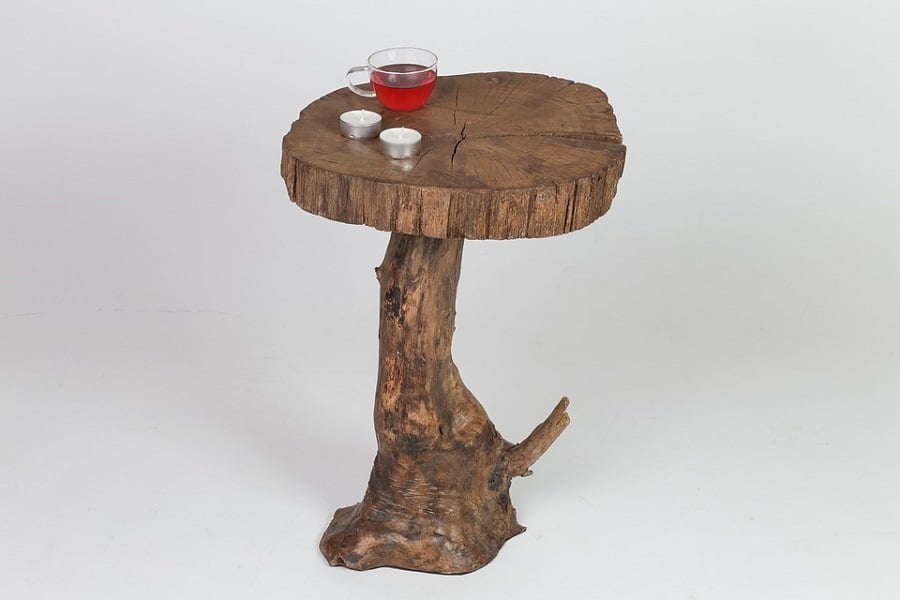 A solid wood coffee table is usually created by slicing through a 25-30-year-old tree that's been felled. 
The irregular shape of the original tree's circumference along with wood grain creates a unique table that'll never be the same as any others that are sold. 
These types of coffee tables are sanded down to create a flatter top and bottom and to remove any rough edges or possible splinters. They're also treated to make the wood suitable for an extended life indoors. 
Also, consider using wooden or copper plated food bowls to complement the aesthetic appearance. 
Wooden Decorative Flowers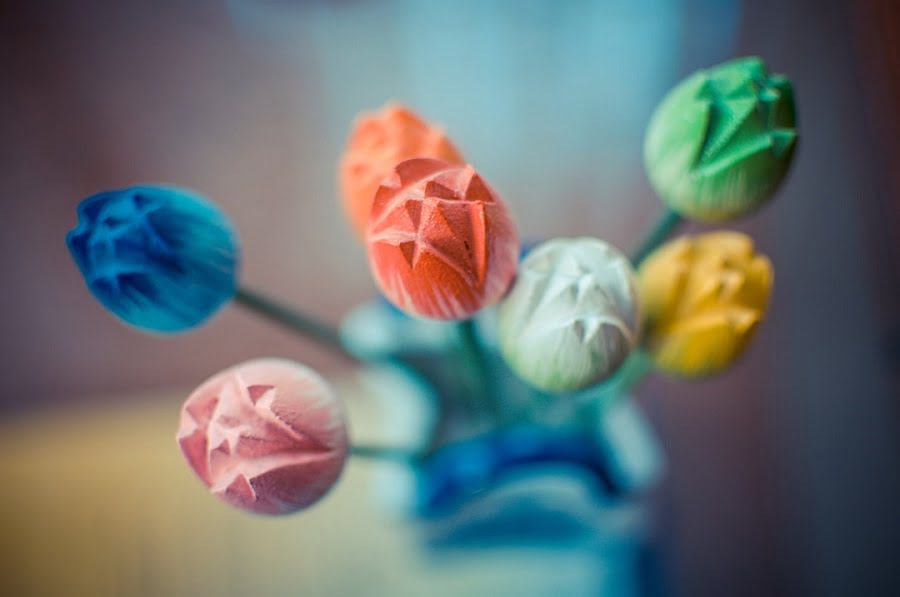 Wooden decorative flowers can take the place of fresh arrangements or potted plants. Fresh flowers that don't last, or potted plants, can see soil work loose, or water spread outside the container. 
The yuca plant used to create the wooden flowers at solawoodflowers.com is grown in tropical climates, dried and then sliced to create small sheets. Using these thin sheets, different plant designs are created. Then, colored dye is added to bring vibrancy and depth to the creation. 
Not only are these plant alternatives longer lasting, but they're excellent for people with allergies who react off of plants or flowers but still would enjoy something resembling them filling their interior. 
Bookshelves Made from Reclaimed Wood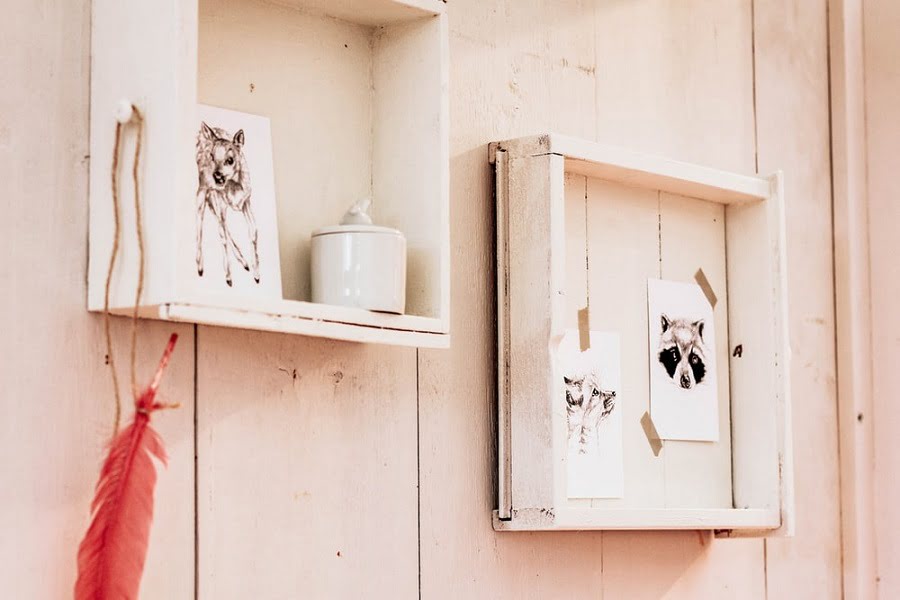 Bookshelves along a wall in your living room or family room provide plenty of space to hold books, boxed games, knickknacks and other items. 
Rather than going for an unattractive flat pack, consider using bookshelves made from reclaimed wood. These provide a completely different visual to the usual standard sizes bookshelves you can buy at a store. They lend a rustic feel with different wood grain shining through and shelves of different designs and thicknesses too. 
Alternatively, if you're into woodworking, then consider finding a place where reclaiming pieces of wood is allowed and then produce the bookshelf yourself instead. 
Enhance Your Hanging Framed Photos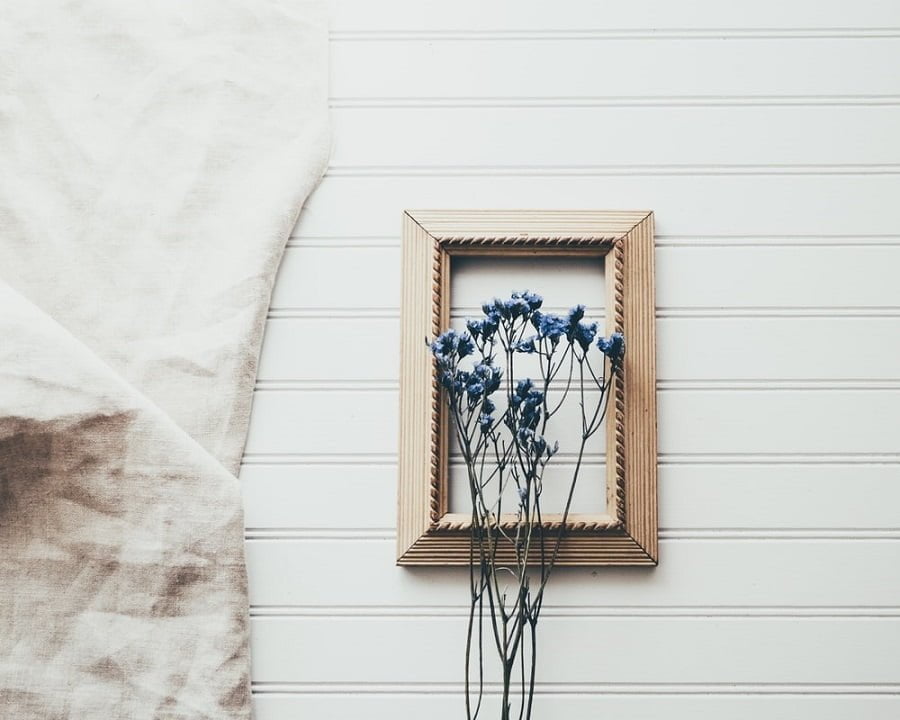 When putting photos up, usually it's a rushed affair with little thought going into what frame was used. 
It might be necessary to go around your home collecting up the photos that are hanging in uninteresting frames. Then, visit a framer and pick out a wooden frame that is distinctive enough to enhance the photos on display.
Also, it's a good opportunity to swap out a few photos if you've become bored of seeing them regularly for something newer. Failing that, some classic photos are always a hit too. 
Each of these ideas are quick to implement and being wood, they're very affordable as well. 
Related reading: