Last updated on April 6, 2020
Isn't it exhausting when you can't find a way to create the perfect bathroom from your great but unconnected ideas? Sometimes you have so many designs thought out that it gets tangled up. Well, you shouldn't worry about it much longer.
We will break it down for you and give you the best tips on bathroom designs. Everything from trendy fixtures like a wall-mounted toilet to cutting-edge technology like chroma-therapy shower cabins, none of the outdated suggestions will be repeated. Get ready, because these ideas will enable you to plan the bathroom you have always wanted!
What's Inside?
Wall-mounted Toilet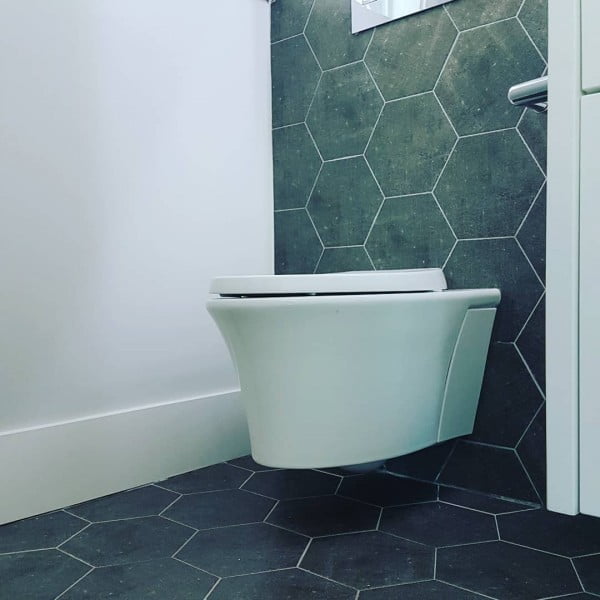 Let's talk about this sleek new and much-needed update for the toilet. Wall-mounted toilets are fresh in the market making them a hot commodity. The wall-mounted toilet has its list of benefits. It takes up less space as the tank and plumbing hide inside the wall and space is easier to clean compared to traditional toilets.
Another stellar feature is that wall mounted toilets can be installed at just the required height, making them personalized and super functional. They might be a little pricey, but the aesthetic and the practicality make it worth the buy. And don't forget to add a bidet attachment, you'll see this featured more often in the near future.
Privacy Glass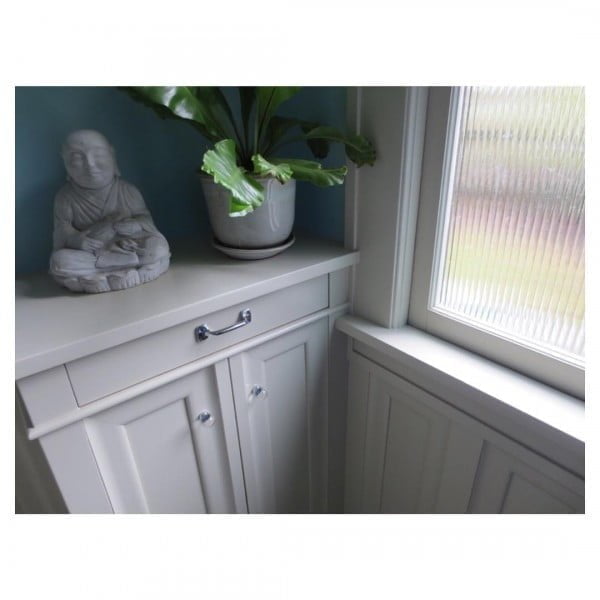 Natural lighting is so essential in bathrooms, but you can't have large windows out of fear of disrupting privacy. With this brilliant new invention, you can as many windows as you wish. Privacy Glass is an adhesive film that can be cut into any size and applied on to the glass. When turned on, the film turns completely opaque, blocking the view.
You can mold and innovate your bathroom design with many windows thanks to this smart technology. With privacy glass, you can have a great view when you want even from your bath and switch to opaque panels to not worry about privacy when you need it!
Chroma-Therapy Shower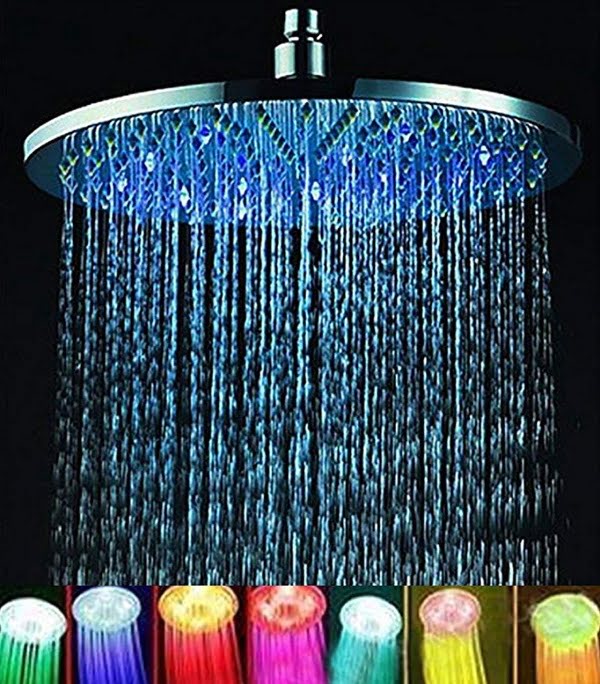 Mood Lighting has been taken to a new level with chroma-therapy shower cabins! These shower fittings are LED bulbs fitted onto the shower walls to relax and refresh you using varying lights. Your showers will not only be relaxing for the mind but will also make the showering experience more entertaining.
Not only does it look good, but it illuminates the shower area effectively, with usually gets ignored. The LED shower heads are waterproof and have a long lasting life, so there is no hassle of replacing them frequently. Chroma-therapy is a cutting-edge trend and will give your shower a futuristic look.
Sprinkle Set Faucets
Sprinkle faucets are a simple but unique touch to a bathroom. Unlike the usual cylindrical water flow, the spout from sprinkle faucets is rectangular and flows out in a fan-like shape. This gives even the water an aesthetic look in the bathroom! They can also be paired up with sprinkle or rain shower heads to create a uniform water spout pattern.
Inspired by hand pumps, the sprinkle set faucets are actually a retro/classic installation but they look like a brand new idea in a modern bathroom setting. These faucets are wall mounted due to the flow of water, making them sleek and elegant if you are planning on a minimalistic theme.
Half Walls
This design has caught on and become quite popular in modern bathrooms. The reason is the variety of ways in which half walls can be built and used. The functional purpose is to separate areas such as the vanity from the shower, the toilet or both. They can go from floor to ceiling or half height, and the thickness is also customizable.
Half Walls can be modified by using tile, pattern, glass. They can be used as extra shelf space for the mounds of personal care products or used for placing decoration vases to add to the beauty of the room. Either way, half walls can be built in your own unique ways they suit your taste and mate the rest of the bathroom's theme.
These out of the box ideas will surely help you bring your dream bathroom to life. Whether you follow a specific theme or make combinations of some of these suggestions, the bathroom is guaranteed to look impressive and one of a kind. These stylish installations are all functional so there is no fear of being impractical or extravagant. Go forth and create your perfect bathroom!
Liked this article? Here's what you can read next: