Last Updated on
The bathroom can usually be the first room in a house that needs renovation. It may also be the most expensive room to renovate, even if it's small.
If it's time to give your bathroom a facelift, but you need to do it as inexpensively as possible, then your DIY creativity is going to come in handy. With just simple additions, modifications you can have your bathroom go from drab to fab.
For some great looks, here are some easy things you can start doing today.
What's Inside?
Bring the Outdoors In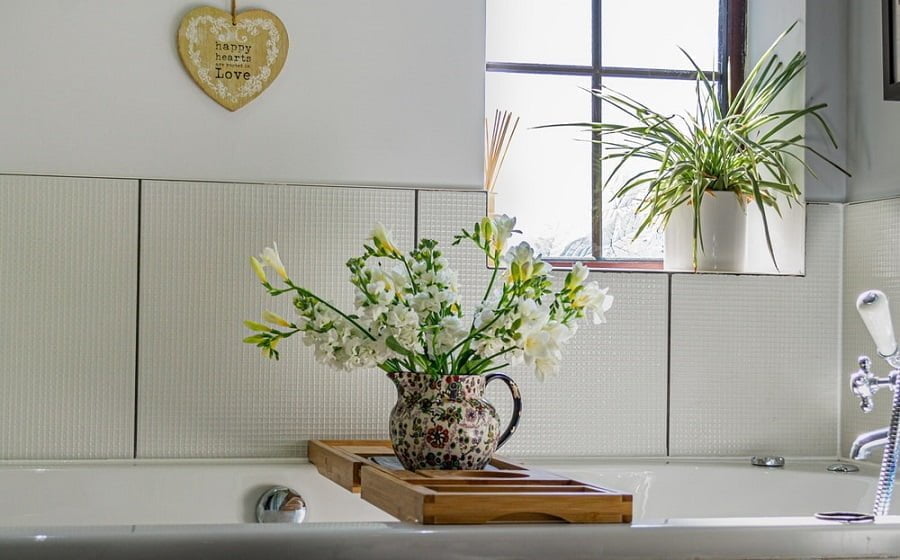 Outdoors is a great source of inspiration and various natural items can work their magic.
River stones can be used as the shower floor, giving you a colorful look like those found in a garden path.
You can also pick out some colorful flowers and press them into frames for some lovely wall décor.
Seashells and starfish give a beach look and can be easily glued around a framed mirror.
You can get an assortment of ideas if you do a bit of research online. Review sites can be very informative and will help you become better informed with which bits and pieces are quality and would suit your design ideas best.
Tiles and Stone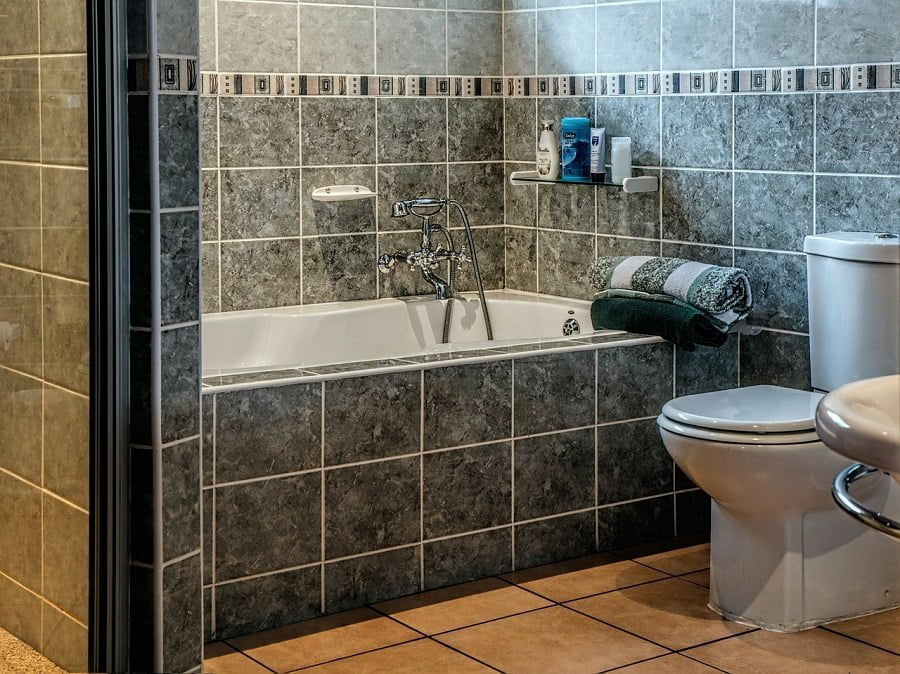 Faux stone veneer is inexpensive and easy to use. Usually, we use them as a backsplash over the sink, but you can also cover the front of a tub with these stones for a very chic, unique look. If that's not appealing to you, you can use colored tiles on the front of the tub as well.
Stencils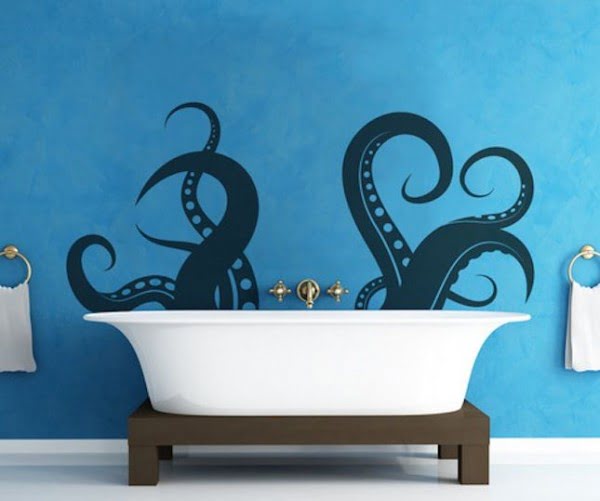 You don't have to have the artistic talent to use stencils. A lonely untiled wall can suddenly become a focal point using the right colors and designs with stencils.
Stencil designs are abundant and come in so many different sizes, so choose a design that suits the bathroom. You can also use stencils that are letter shapes if you'd prefer to write something out.
Wood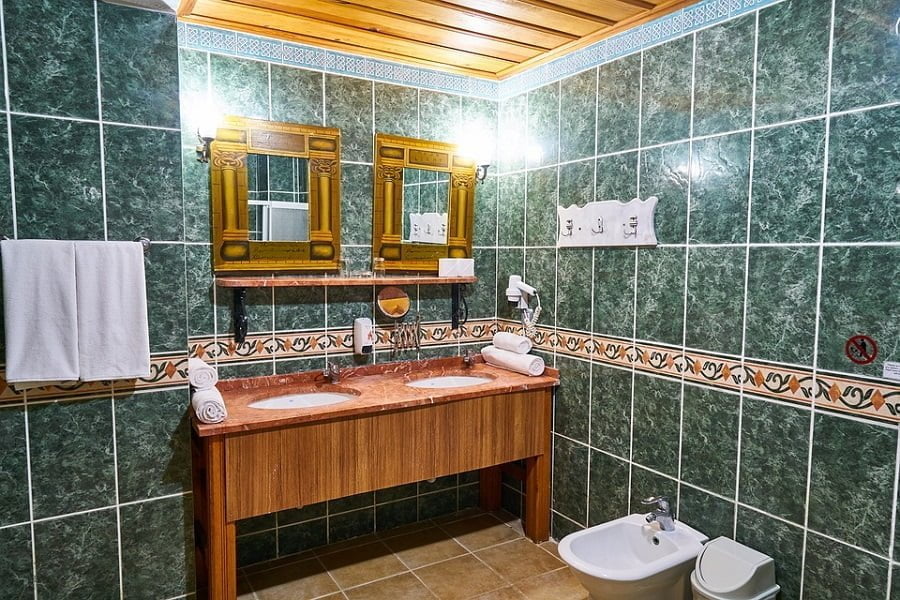 It can go a long way in any bathroom. Using wood gives a shabby chic look as well as rustic look.
Why hang a bland mirror when you can frame it in wood?
You can use floating wooden shelves which save room in small bathrooms.
Most bathrooms have that dead space between the sink and toilet. A wood crate can fit perfectly in there and provide more storage room.
Mason Jars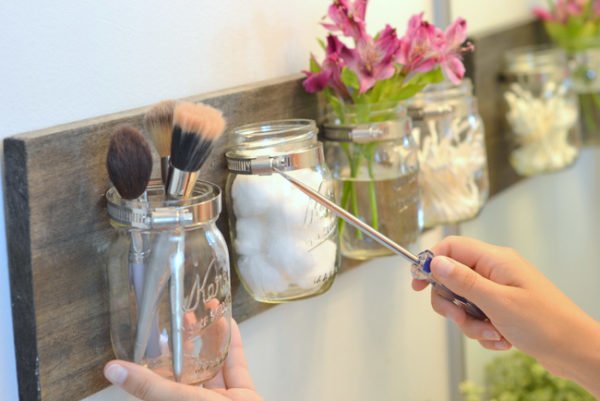 There are dozens of uses for mason jars from storing small items in them, to soap dispenser, to small lanterns; the possibilities are many.
They're easy to color or draw on so that you can add your own touches to them. They will always look way better than leaving cotton swabs or balls and other items in the packages you bought them in. Jars of different sizes and colors will give a powder room look.
These are just a few ideas, and DIY ideas for bathrooms don't end here. The great thing about DIY projects besides being inexpensive is that you get exactly what you want and take pride in your project. But first, decide on the general look you want your bathroom to take so that everything blends.
Related reading: